If your partner's not around, you don't have to sign up to a gym with a creche or hire a babysitter in order to enjoy a workout.
Why not try getting active with your children instead? You can combine your exercise session and playtime. This mum knows what we're talking about.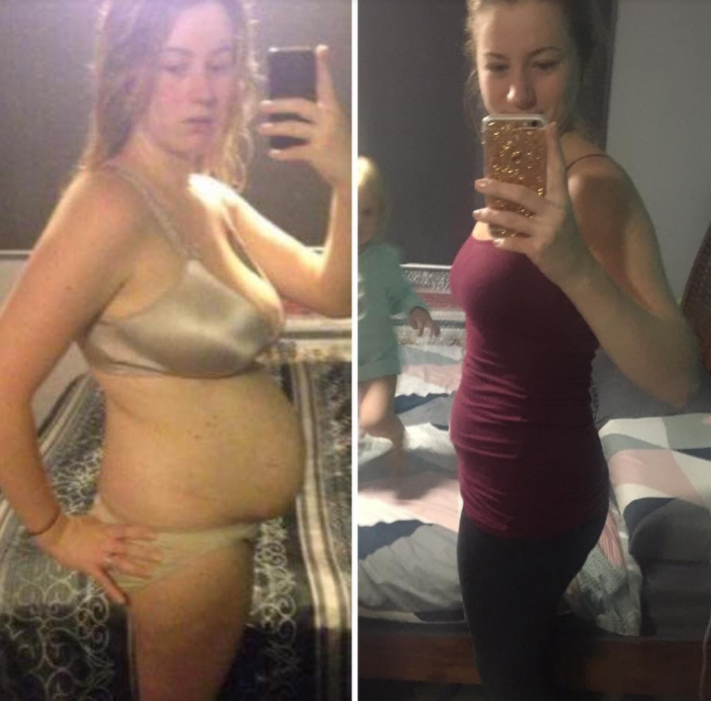 Mum loses 21kg and credits playing with her kids
Kaitie Purssell has lost 21kg following the 28 Day Weight Loss Challenge. What Kaitie loves about the Challenge is that you squeeze in fat-burning exercises WITHOUT having to slog it out at the gym for hours and hours.
The Challenge has taught her that you can get moving (and drop kilograms) just about anywhere – even while playing at the park with kids!
She says: "As a busy mum it can be hard to escape the kids to squeeze a workout in, but you really don't need to ditch the kids to get it done.
"I try to involve my girls in my exercise routine wherever I can, it's not always easy, but I know by doing so my excuses aren't valid and I'm setting a good example for them too."
Kaitie is here to share 4 ways of getting active and fit with the kids!
Over to you Kaitie!
Kaitie's 4 ways of getting active with your kids
1. Get out of the house 
No matter how old your kids are, you should get out and get some fresh air if you can. You may be pushing a pram, a smart trike or chasing after bikes. No matter what, it will do the whole family some good having a nice brisk walk together.
2. Make the playground your gym!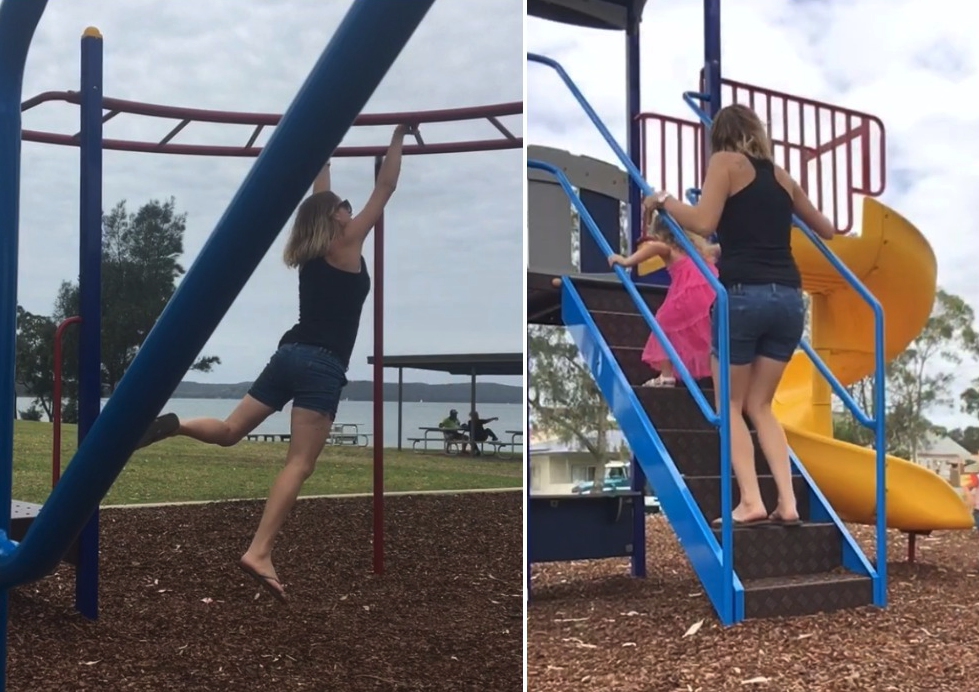 I know my little ones love watching me trying to make it across the monkey bars, doing box jumping and up the steps and squats while pushing them on the swings.
3. Turn the iPads off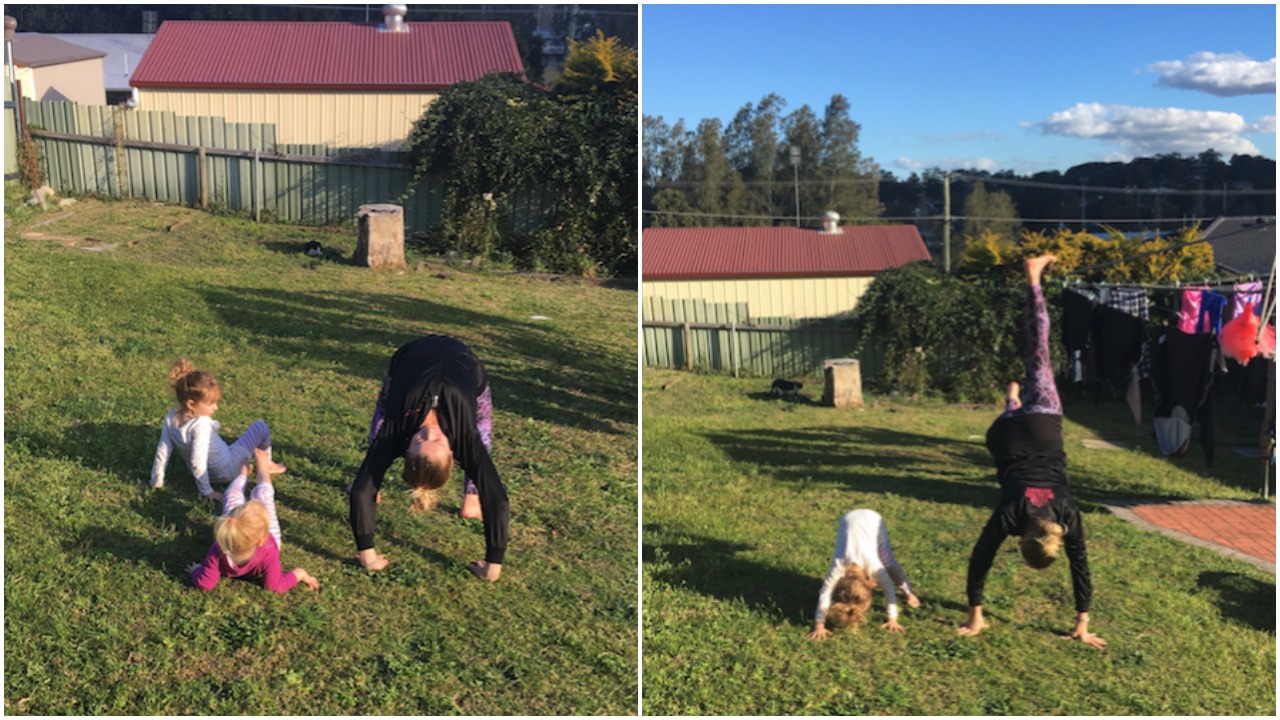 Go old school and play in the backyard. Turn the iPads and Netflix off from time to time. We do things like cartwheels, handstands, hopscotch and lay on the big trampoline together. It's so much more fun!
4. DanceFit is my girls' fave workout!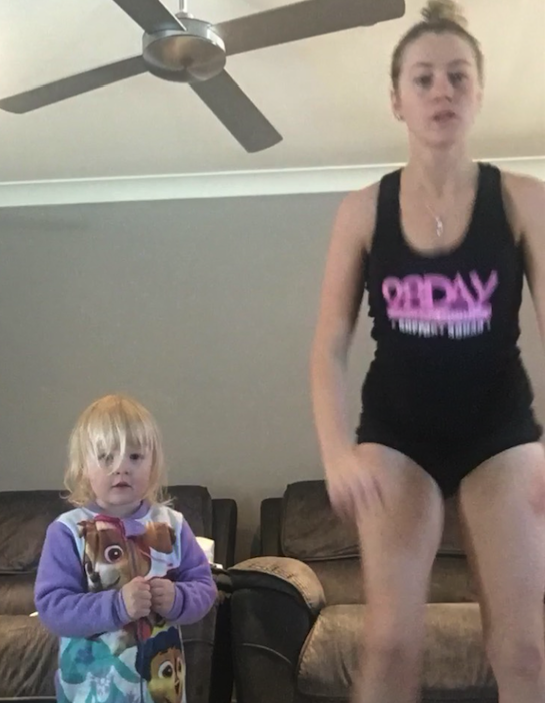 We crank up the music and get our crazy on!! Have you tried it yet?! It's amazing!
DanceFit has both beginner and advanced workouts. You can find DanceFit under 28 Day Weight Loss Challenge App exercise tab.
Kaitie's 21kg Weight Loss
Kaitie says her quick slim down was made possible thanks to the 28 Day Weight Loss Challenges.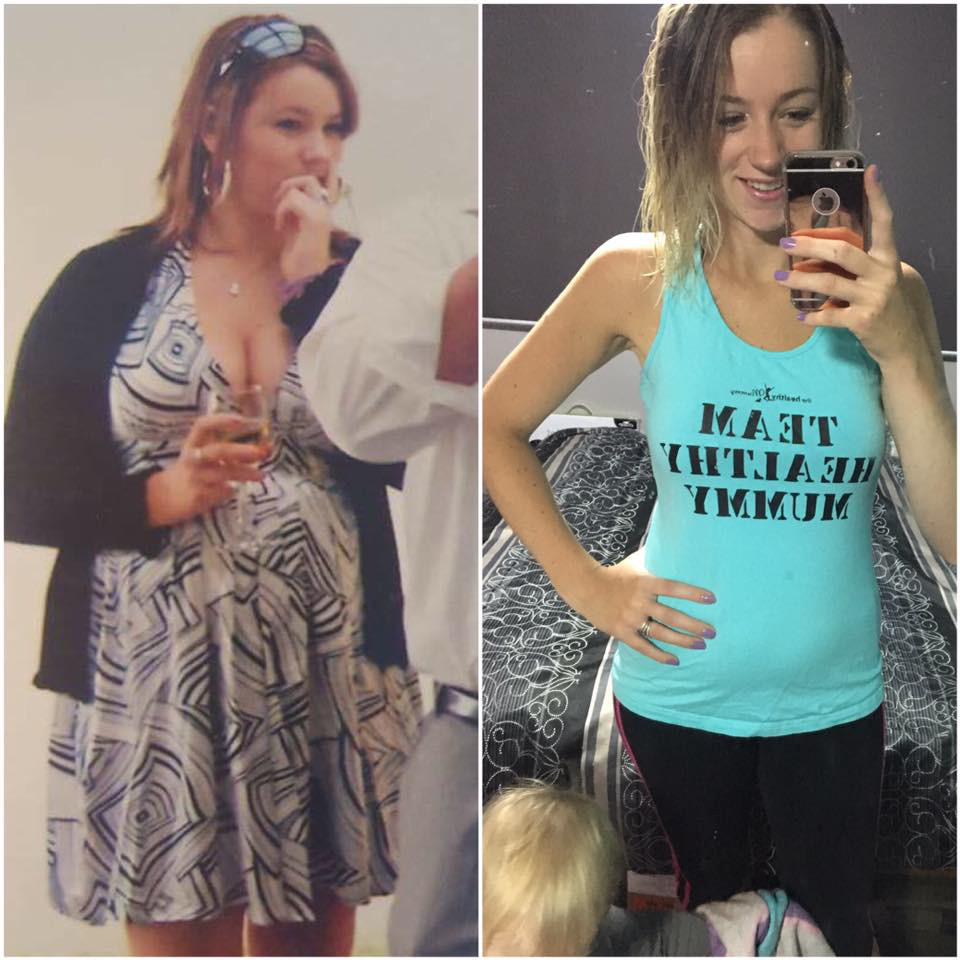 Kaitie says, "The Healthy Mummy has changed my views 110%! I also have had not one but two babies in between photos.
"I started the 28 Day Weight Loss Challenges almost two years ago and I can say with confidence it has changed my life forever!  I've lost 21 kilos and I've now maintained for over a year!
"The Healthy Mummy WORKS!!!
"If your wondering when is the time to try it…I say NOW! You will not regret it, it's unlike anything I've tried before."
Join Kaitie on the 28 Day Weight Loss Challenge!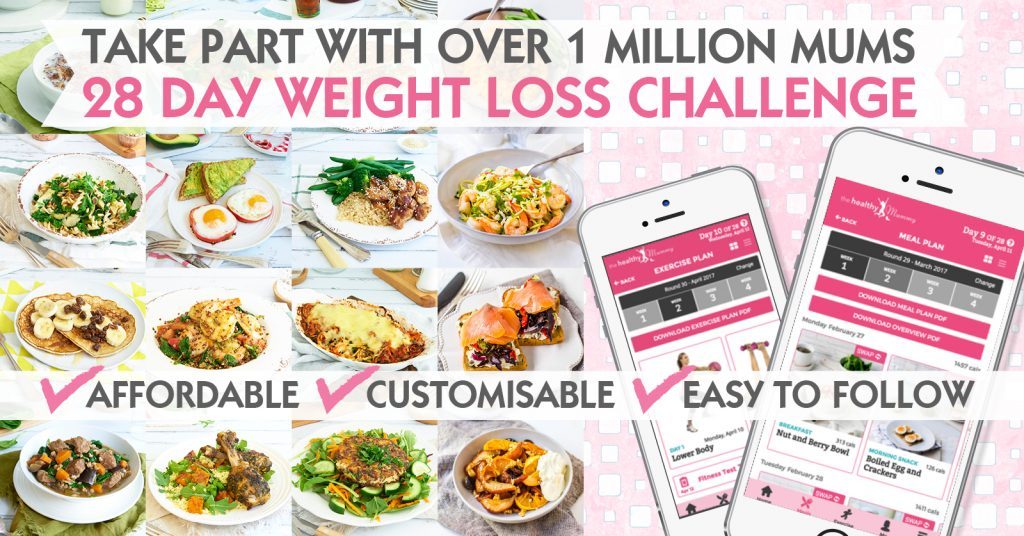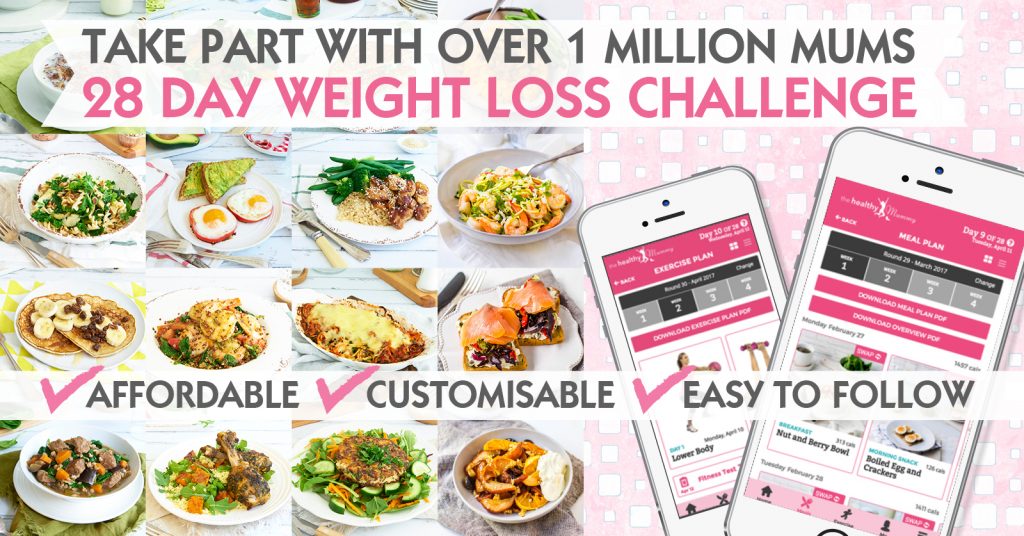 If you are inspired by Kaitie's before and after pics and want to take charge of your own health and weight – then join our 28 Day Weight Loss Challenge TODAY.
With more than 3,000 delicious (and healthy) recipes, 350 exercises & 24/7 support – the 28 Day Weight Loss Challenge  is designed (and proven) to help busy mums like you lose weight!
To learn more about our challenge OR to join – click here.