Larina is only half way through her EPIC WEIGHT LOSS journey with The Healthy Mummy yet her story has given us the 'feels' for all the right reasons.  Being obese throughout her childhood and early 20's she was plagued with health problems and self doubt.  She never felt deserving of love nor did she feel she had the strength to lose weight and keep it off.
But after achieving both and on track to reaching her weight loss goal in time for her wedding, her confidence is soaring and her BEAUTY is radiating from the inside, out.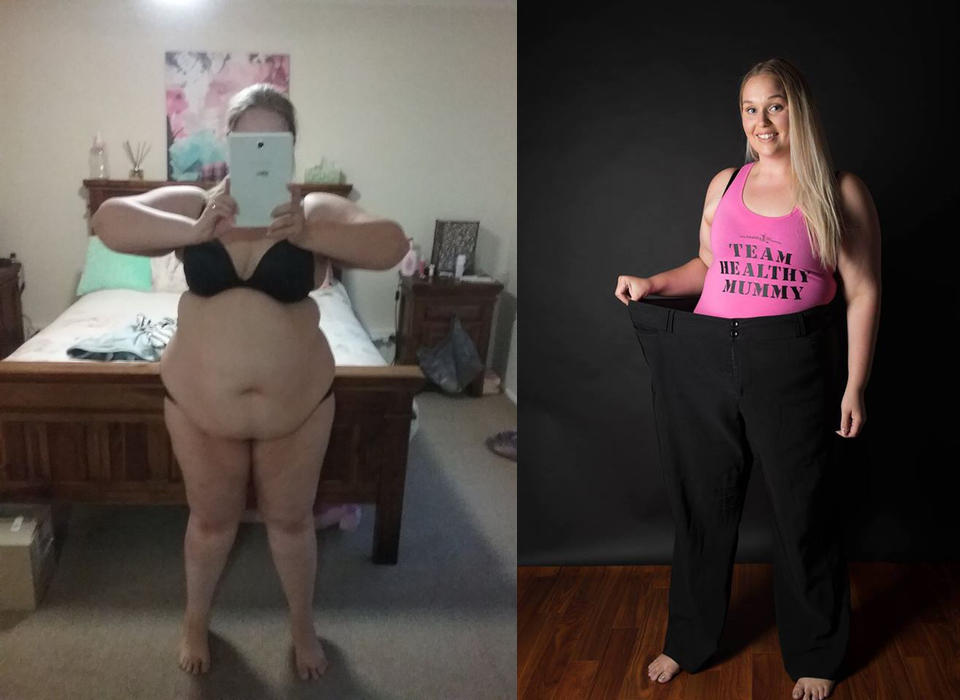 Larina is 24 from Tamworth and lives with her husband and one year old daughter.
Here is Larina's story:
I've had problems with my weight my whole life. I remember hitting 100kgs when I was 12 and wearing a ladies size 18. My sisters got all these beautiful clothes, and I got 'old lady clothes'.
Being a kid all I can remember thinking was 'I'm too fat to be pretty'. And these thoughts carried on through my teens and early twenties.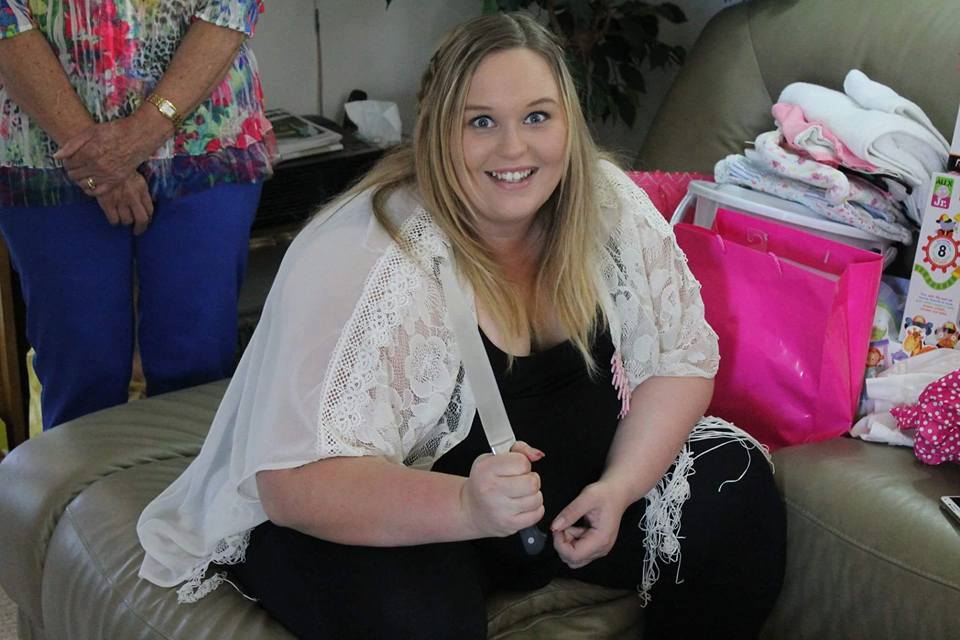 Self loathing and lacking confidence
Boys were never interested in me. I believed it was because of my weight. During high school my boy crush told me if I was skinny, a model and had brown hair, I'd be worth dating. I wanted to be skinny but I simply didn't know how.
Being a silly teen I took his comments to heart and thought I had to be a skinny model to be loved. I tried out to be a plus size model when I was 21 and I was told I was too big (plus size models need to be between size 12-18).
The more I failed at the things I believed would make me beautiful or loved, the deeper I fell into depression.
When I was younger I watched my mum struggle with her weight and always believed I would have the same struggles. I was concerned that in order to lose weight I wouldn't be able to eat much and that I would have to exercise all the time.  Convincing myself I wasn't able to do it even before I started didn't help, and when I tried yoyo dieting and failed, my confidence was totally destroyed.
I hated myself even more and believed I was destined to be fat.
A chance encounter that changed my life around
In 2014 I was at work and this hunky fireman came into the servo (I work at a servo lol). Instantly I had a crush. He was really nice and came in all the time. One day when he came in he said 'I'll see you next time'. I replied 'yes probably tomorrow'. He said 'no I don't need fuel and smiled'. I told him I started at 2pm to save him from coming in when I wasn't there. Guess what? 'He came in that next day'.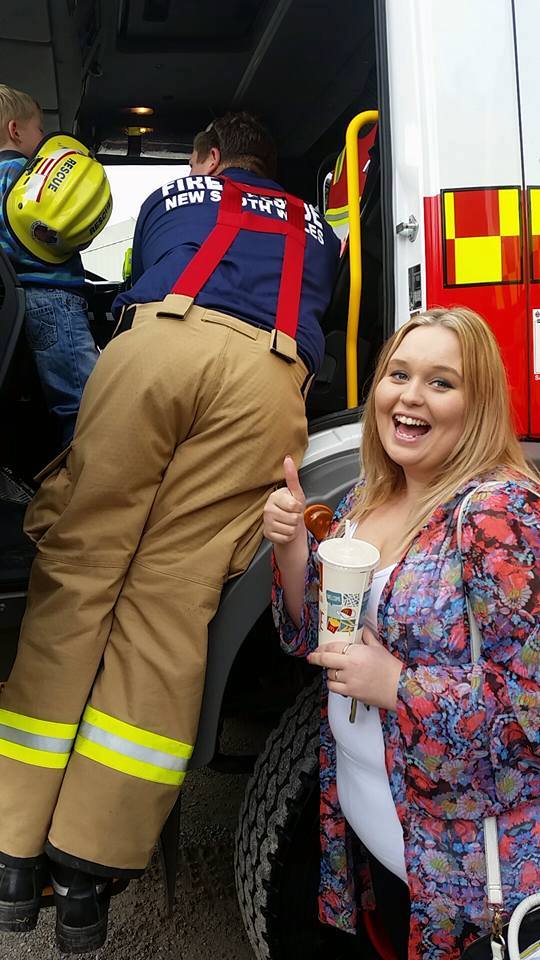 My confidence was sky rocketing! That afternoon he asked me if I was single and if I was interested in going on a date.
At my biggest, 140kg, wearing a size 24 (well kind of, I was too embarrassed to go up a dress size so I held my pants together with rubber bands), it shocked me that someone actually took an interest in ME!!!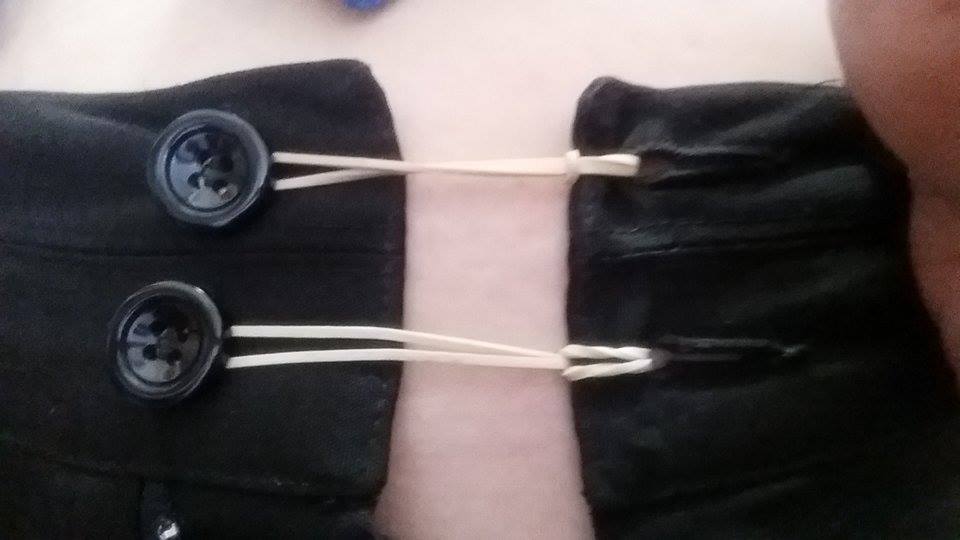 Setbacks followed by the biggest surprise of my life
We started dating but soon after I was admitted to hospital due to health problems and from being in constant pain. Eventually I was told that I had endometriosis and that I'd never be able to have kids.
6 months into to our relationship I found out I was 3 months pregnant!
The doctors were stunned and told me this may be my only chance to have a child. Reality hit me hard that I was going to be a mother! At the time I was going through every emotion possible. But I was determined for the first time in my life that I was going to be a good mother and a good girlfriend.
5 months later my partner got down on one knee to propose. Here I was 8 months pregnant crying my little heart out from excitement. I knew things had to change and that I needed to learn how to be a healthy mummy and wife.
Our daughter was born 9/11/15 at a healthy weight of 3.08kg. As I settled into being a first time mum I started to google healthy life style changes and came up with mass bulking and organic herbal tea options. This did not sound like the right path for me, and I felt lost again.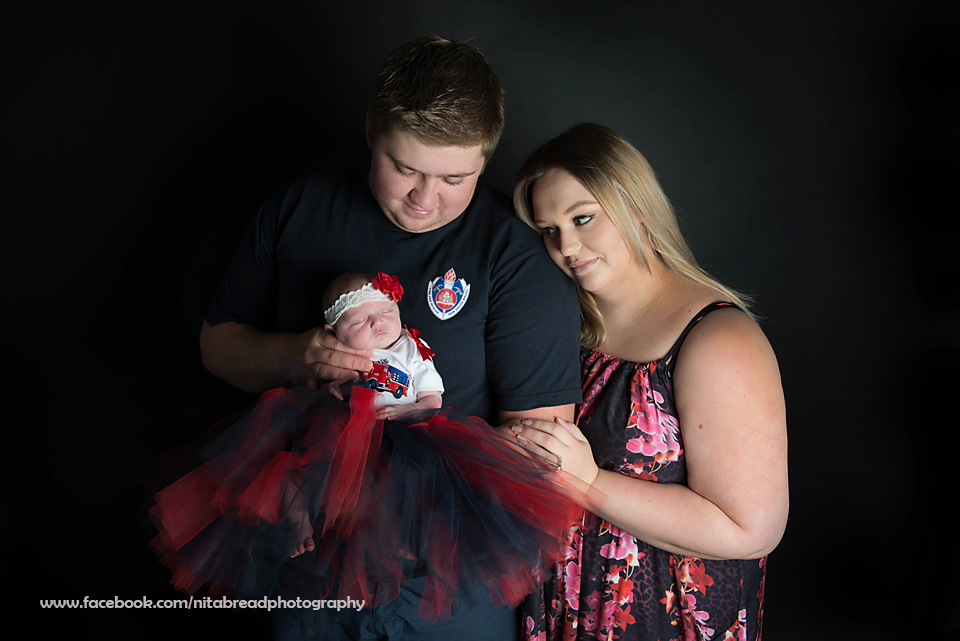 How I found The Healthy Mummy
I wanted a healthy lifestyle but I didn't know how so I decided to ask my friends on Facebook.  That is when my friend added me to The Healthy Mummy Lose Baby Weight support page.  I was nearly in tears with excitement as there were so many amazing women, success stories, and support from other women in the same position. For the next three days I watched the page nonstop.
People were posting their meals, smoothies and comparison photos and after reading their weight loss stories I knew this is what I wanted. I wanted to be a healthy mummy. So I joined up to the 28 Day Weight Loss Challenge in December 2015. But not thinking, I forgot Christmas was only weeks away and I didn't want to get side tracked.
Beginning my weight loss journey
So I took the time to look at recipes and find my way through the site, setting my starting date in the New Year. I started weighing 136.4kgs. The first couple of weeks was exciting but really hard. I had to change my lifestyle from take out every second meal to cooking.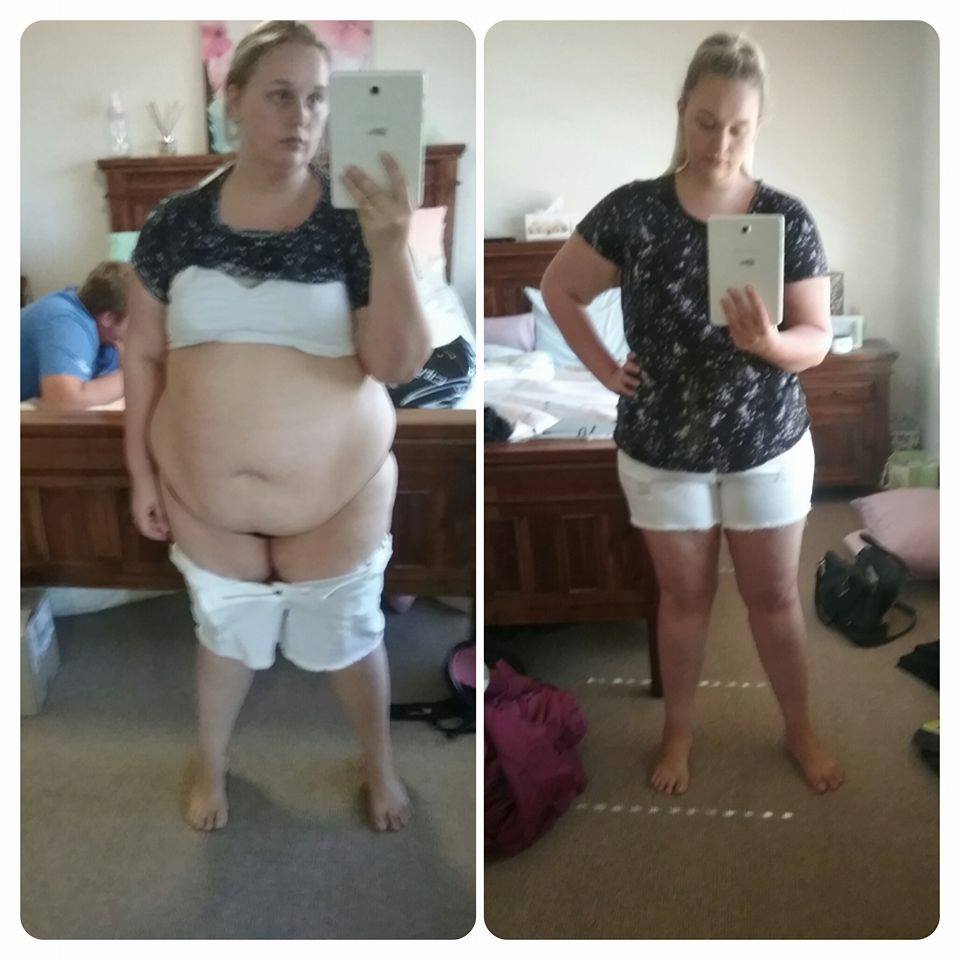 But I got stuck in and tried everything, even meals I had never heard of before. The more I got into it the easier it became. I seeked tips of other members to make it easier such as repeating lunches or making a couple of bulk dinners to freeze. Soon I was so in love with all the new food I didn't want take out or fizzy drinks. In fact, I don't even like it anymore.
Weight loss results to date
Today I'm so much more happy, healthy, full of energy and I'm body proud. I even bought myself a bikini this year.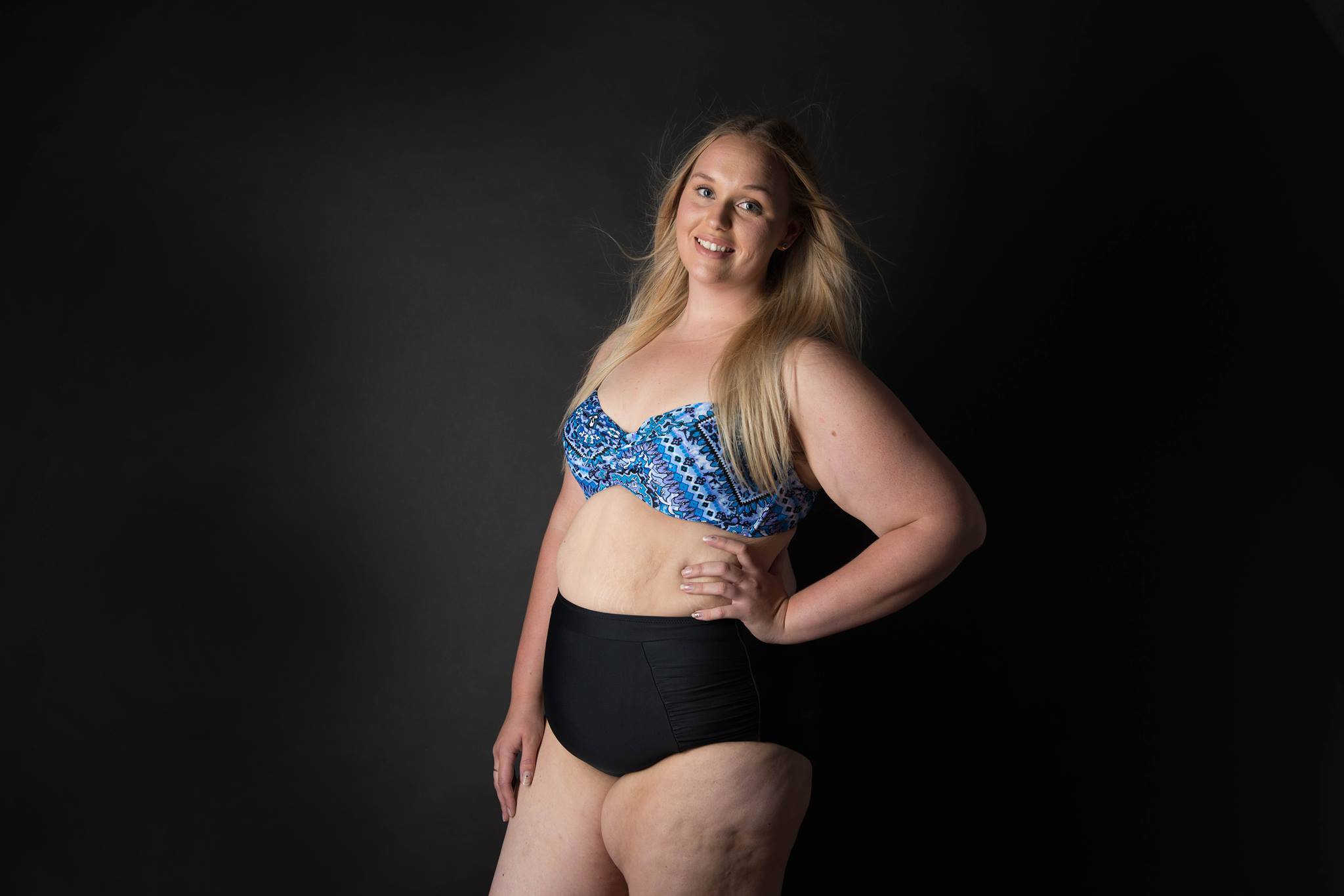 I might still have thick thighs and enough cellulite to be passed as the moon.  But hell, I worked hard to look like this and I'm only half way. I'm going to be my own model and rock what I've got despite society's beauty standards.
Today I weigh 102kg (down from 136.4kgs). That's a total loss of 34.4kgs* and I have lost a total of 79cm off my body. My next goal is to reach 75kg and to go wedding dress shopping to reward myself.
Thank you to The Healthy Mummy team and all the mummies on The Healthy Mummy Lose Big Numbers support facebook page. You all helped change my life. If you are not part of the 28 Day Weight Loss Challenge I highly recommend it. This could be you next.  Larina xox
The Healthy Mummy HQ couldn't be happier for Larina and the progress she has made to date. We can't wait to share her follow on story when she has reached her goal weight.
Read more inspiring real mum weight loss stories.
Are You Ready To Become A Healthy Mummy?
Are you inspired by Larina's story? Regain your body confidence with The Healthy Mummy's 28 Day Weight Loss Challenge!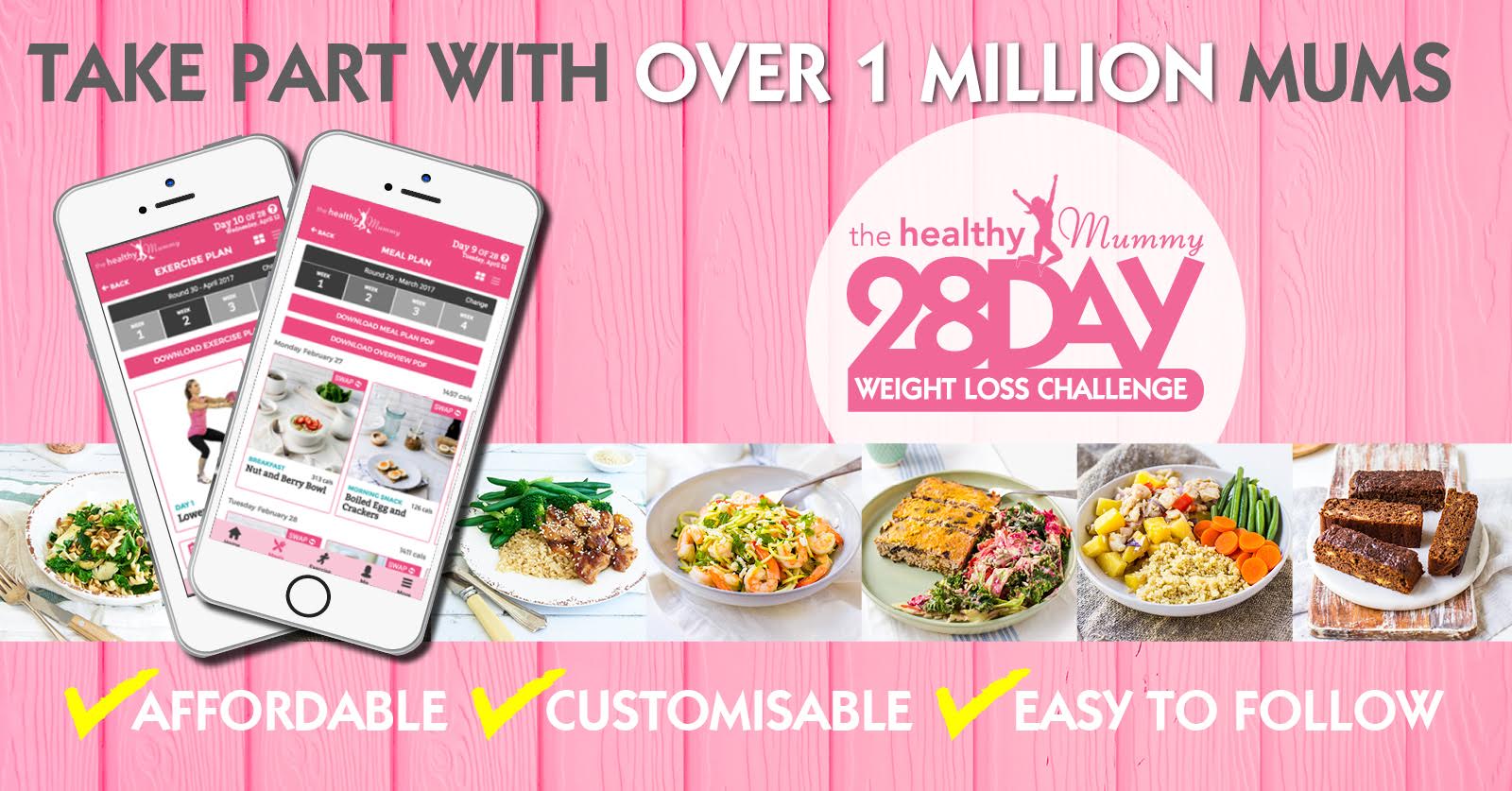 Our Challenge is designed by mums FOR MUMS – to help them reach their goal weight and tackle their health and fitness.
The Challenge is home to customisable meal plans, 24/7 social support and realistic exercises mums can do AT HOME.
To find out more on the 28 Day Weight Loss Challenge click here.
*Images and references to kilograms lost are as supplied by the individual in the story. The Healthy Mummy assumes information and photographs supplied to be true in nature and is not responsible for any false misrepresentations or claims relating to their programs or products.