This Mum's Birth Story Is Not Only Positive But Very Calming
On my due date, I had felt a few cramps at home but didn't think much of it. It wasn't until I was sitting in a restaurant around 6.30pm with my husband and my parents, eating an amazing steak, that they started coming regularly.
I thought that I needed the toilet and kept going to the loo every 5 minutes, but nothing happened. Then I finally realised that I was in labour and these were contractions I was feeling.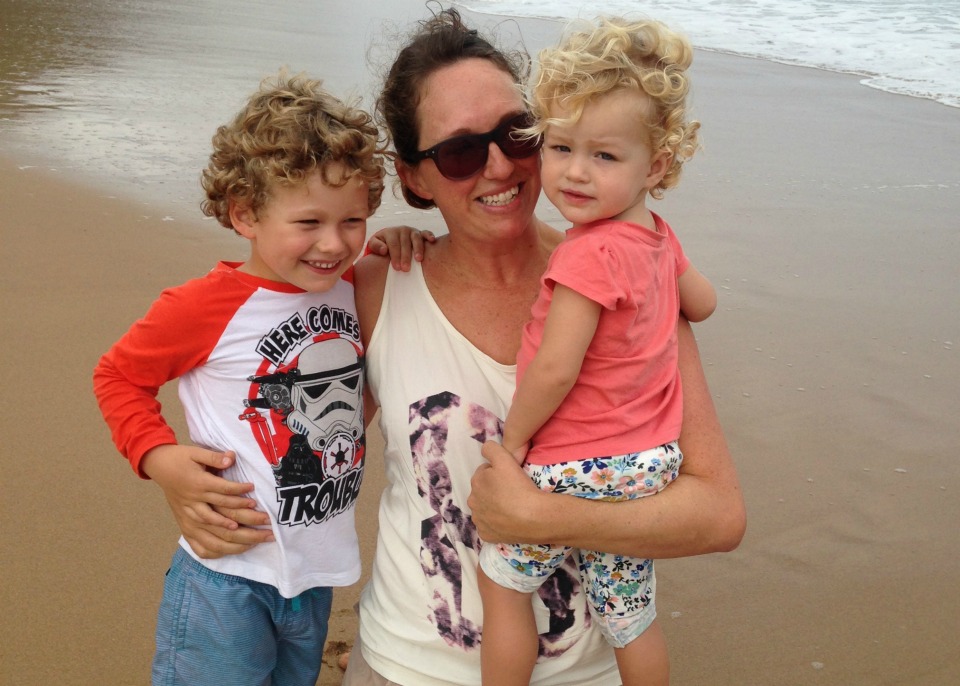 My dad asked if we should have dessert and I just said I needed to get home (what if my waters broke in a restaurant?!).
These small contractions ended up lasting all through that night and all of the next morning. I called my midwife in the morning and she said that this was just pre-labour and to just come in for my scheduled midwife appointment that afternoon at 3pm.
We headed up to the hospital, without the pre-imagined manic drive through the streets, and went up to wait. While I was in the waiting room I suddenly felt as though I had wet my pants, and went to the toilet to check out the situation.
I then realised that my waters had broken as the water just kept coming.
Luckily the midwife had come out by then and handed me the biggest sanitary pad I had ever seen, so I felt better after that.
From that moment on though my contractions became much stronger. I was taken into the birthing rooms and examined, where I was told I was 3cm dilated. I could have cried (actually I probably did a little bit). I was so sure I would be much further along.
My contractions were then coming every 3-4 minutes and were getting stronger. I had rented a TENS machine which I felt was helpful as it gave me something to focus on during the waves of the contractions.
The midwives were great and just let my husband and I get on with things. I mostly just wanted to lie on the bed – all ideas of Swiss balls and walking around went out the window.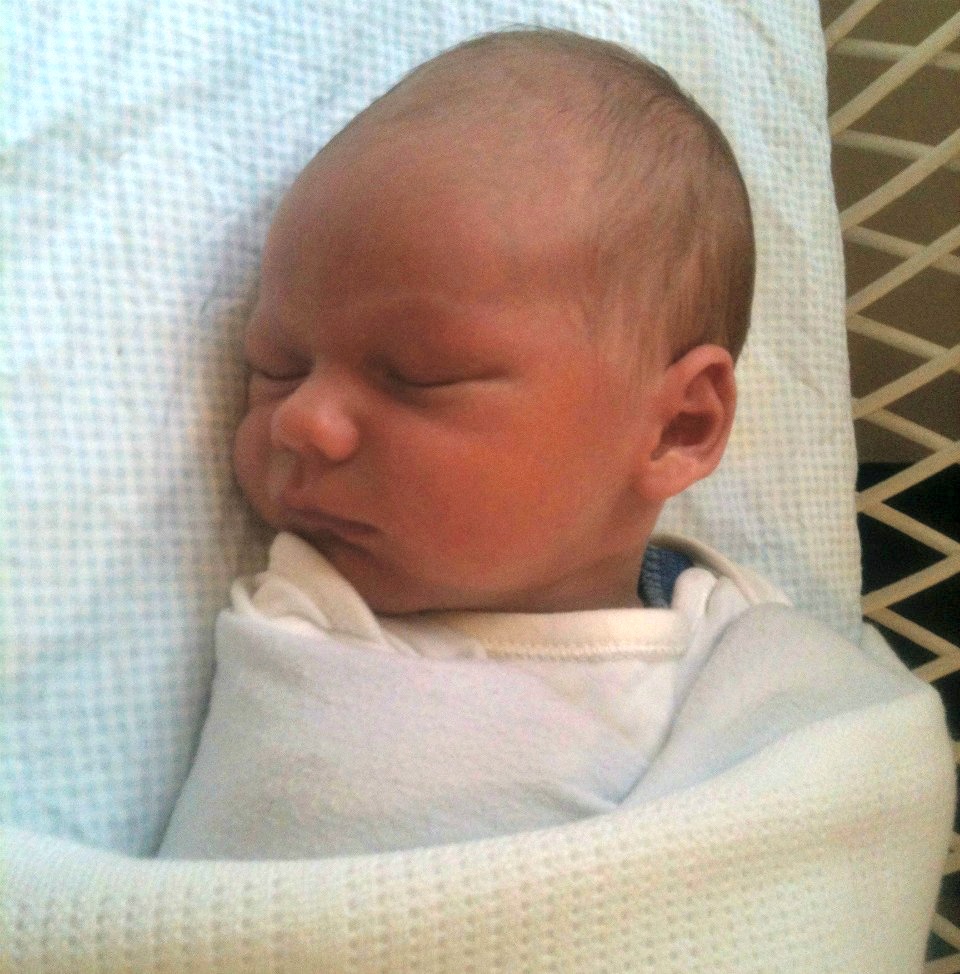 All I wanted my husband to do was hold my hand, rub my back, and tell me that I was doing great – which he did. We didn't talk much, I felt a bit like I was in another world. In fact a lot of the time from about 4pm until 8pm I don't remember very clearly.
The midwife offered to run me a bath as I had mentioned that I was interested in a water birth. I had completed a Calm Birth weekend class which had also mentioned that water can be a great way to relieve pain.
The bath slowed my contractions down a bit, but it was so nice to feel warm and secure in there. I had a sudden urge like I needed to poo, but that was my son's head moving down the birth canal.
It was at this time that my husband asked me the now famous question 'do you want a sandwich?' I declined his kind offer – in fact, I didn't eat anything that day as I just didn't feel hungry at all.
I was told to push when I felt the contraction coming, and after three contractions my son's head came out. I remember asking 'can the baby breathe under there?' I hadn't really thought about it but he didn't actually come out all at once, it was in stages.
The midwife explained that they can stay under quite happily for a few minutes and not to worry. On the next contraction he came out and I was able to hold him for the first time. I didn't know the sex but was convinced it was a girl until my husband told me the news.
After about half an hour I was suddenly ravenous and sent my lovely husband off for that sandwich he had mentioned, plus some tea. It was possibly the best thing I have ever eaten.
He didn't cry too much at first, and seemed quite happy to just be cuddled for a while and then have a try at feeding, which he managed quite well. He looked absolutely perfect to me, was born at 9pm the day after my due date, and weighed 4.1kg.
I was lucky not to have needed any intervention, or stitches afterwards.
He looked absolutely perfect to me, was born at 9pm the day after my due date, and weighed 4.1kg.
James is now a tall 4-year-old boy with loads of energy, a positive attitude to life, and a mop of curly blonde hair. I often tell him that the day that he was born was the best day of my life.
Read more about what to expect when you go into labour and what happens after you have given birth.