To master the fine art of potty training a particularly stubborn toddler or preschooler you will require three things: patience, persistence and the ability to dish out plenty of praise when your child finally does make contact with the toilet.
Unfortunately, you can't buy these things at the shops. But you can purchase a whole bunch of other products that promise to make potty training easier. But which ones do you really need? And which ones can you cross off the list?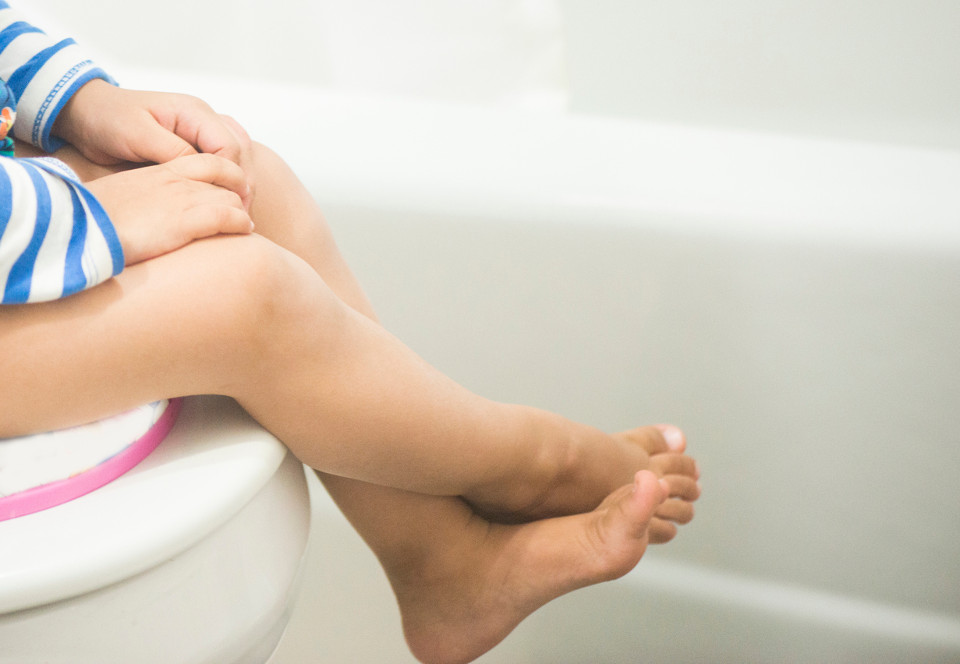 The potty training journey is different for every parent and child. Products that work for some mums are a complete waste of time for others. And, in most instances, you won't know which ones will work for your child until you've started the adventure.
But hopefully our guide to potty training products can help take the guess work out of this often frustrating transition.
The Must-Haves
1. Underwear
It's a given. While many parents prefer to purchase padded undies that are slightly more expensive, I opted for the cheap bulk pack of normal underwear for both of my children. If they happen to soil the undies beyond repair, you don't have to feel guilty about binning them. After all, they only set you back around 50 cents to 1 dollar a pair! Bargain.
Buy 20 pairs. It will probably cost you a grand total of $10 at most (which is around the same price as a 10 pack of disposable pull-ups).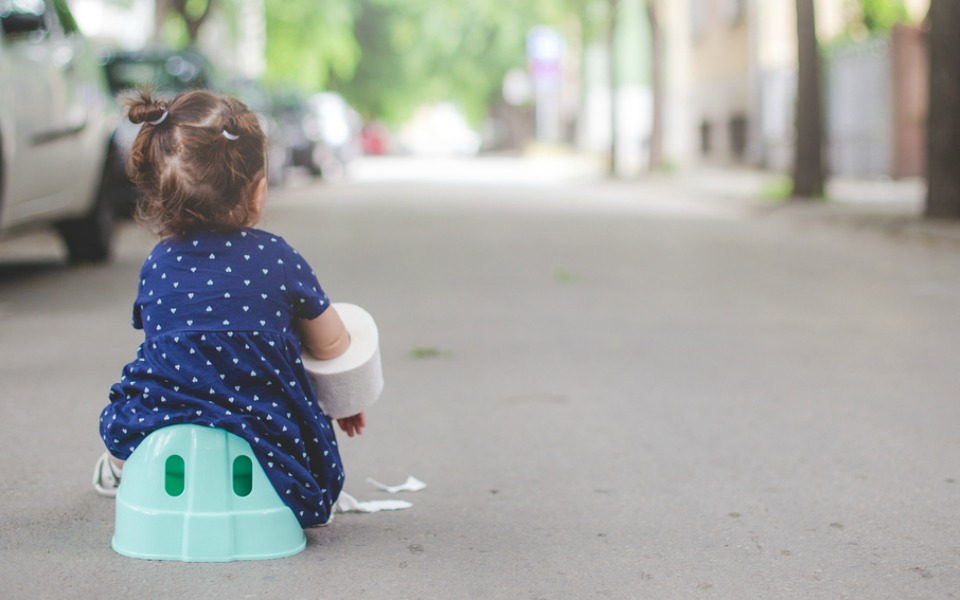 2. The Ability For Your Child To Reach The Toilet
You may choose to purchase a potty to begin with, which allows your little one to easily 'sit' on the toilet (anywhere). But then you have the problem of transitioning him from the potty to the actual toilet. Plus, you still need to clean the potty after each use.
However, if you are constantly on the go and want a more portable way for your child to pee, then a potty is a helpful option.
If you to go straight to the big toilet, you may require a stool or a ladder device to help your little one reach it.
You can get a singing, clapping, dancing potty for upwards of $200. Or, you can buy a standard one for around $7. Ladders will set you back around $25 (I got my kids a potty training device from Kmart – cost me less than $20).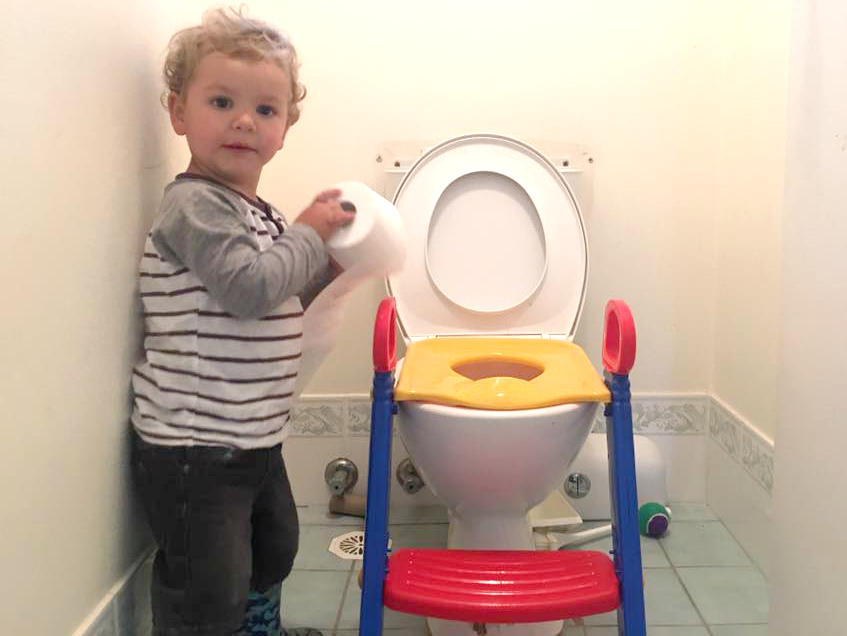 3. Wipes And A Good Mop
There's no sugar-coating it. There will be accidents on the floor and in your child's jocks. And you will need to clean these messes up. If you don't already have one, pick up a good mop the next time you hit the shops.
Underwear. Check. Toilet of some sort. Check. Mop. Check. You are good to go.
But, if you do want some more assistance, here are a few other items you might find useful.
Things You Might Want to Use
1. Pull-Ups Or Terry Cloth Training Pants
Pulls ups are (often expensive) nappies designed to help children learn to pull up their underwear and act as a "transition" between nappy and undies. While some mums swear by them (as they are helpful for nights), I never bothered.
Why? Because underwear is cheaper, washable and also teaches children how to 'pull up' their undergarments. This is also the case with terry cloth training pants, which, albeit washable, are also more expensive than regular undies.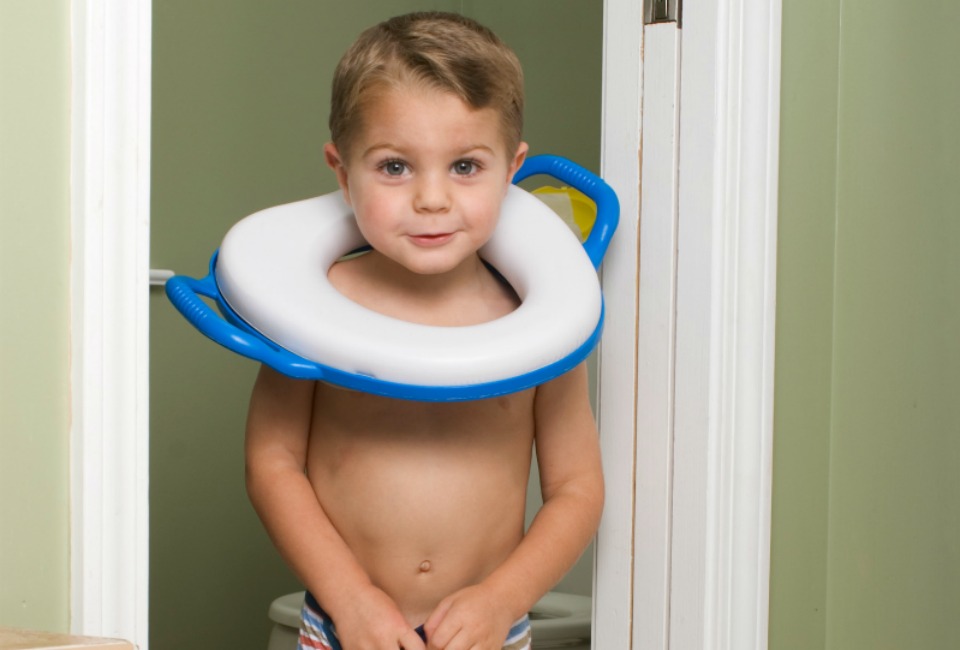 2. A Toilet Seat Insert
If you are opting for the big toilet from day one, then a toilet seat insert can be useful to accommodate your little one's, little bum. But, honestly, it's really not SUPER necessary. I bought one which my daughter used to colour all over before we chucked it out and just let her sit on the toilet, supervised, without any insert.
3. Waterproof Mattress Protector
When toilet training at night, you can expect to be woken up a few times with, "Mum, I peed." Mattress protectors allow you to avoid the next-morning mattress clean. However, you will still need to do the mandatory bed strip, sheet wash and middle-of-the-night doona swap.
4. Brolly sheets
Brolly sheets, designed especially for toilet training, are waterproof sheets that go over a regular sheet. If your child has an accident at night or during nap time, you don't have to change the sheets.
5. Bribes And Reward Charts
Every parent has a different opinion on whether reward charts are helpful or harmful (check out what experts suggest right here). You can make your own reward chart with stickers and a few pieces of coloured paper. Or you can purchase them from toy shops, stationary stores and online. It's completely up to you.
Have a look at everything you need to know about starting toilet training as well as the toilet training troubles that most parents go through. And good luck with the somewhat-messy road ahead!