Pregnancy Body Shaming Didn't Stop This Mum From Finding Happiness
Healthy Mummy community member Emilee suffered body shaming comments while pregnant but found the strength to pick herself up and turn her life around.
This INSPIRING mum lost 29 kgs and transformed her body with the Healthy Mummy weight loss Program. Not only does she look FANTASTIC in her swimsuit, this recently married mum has found the happiness she deserves.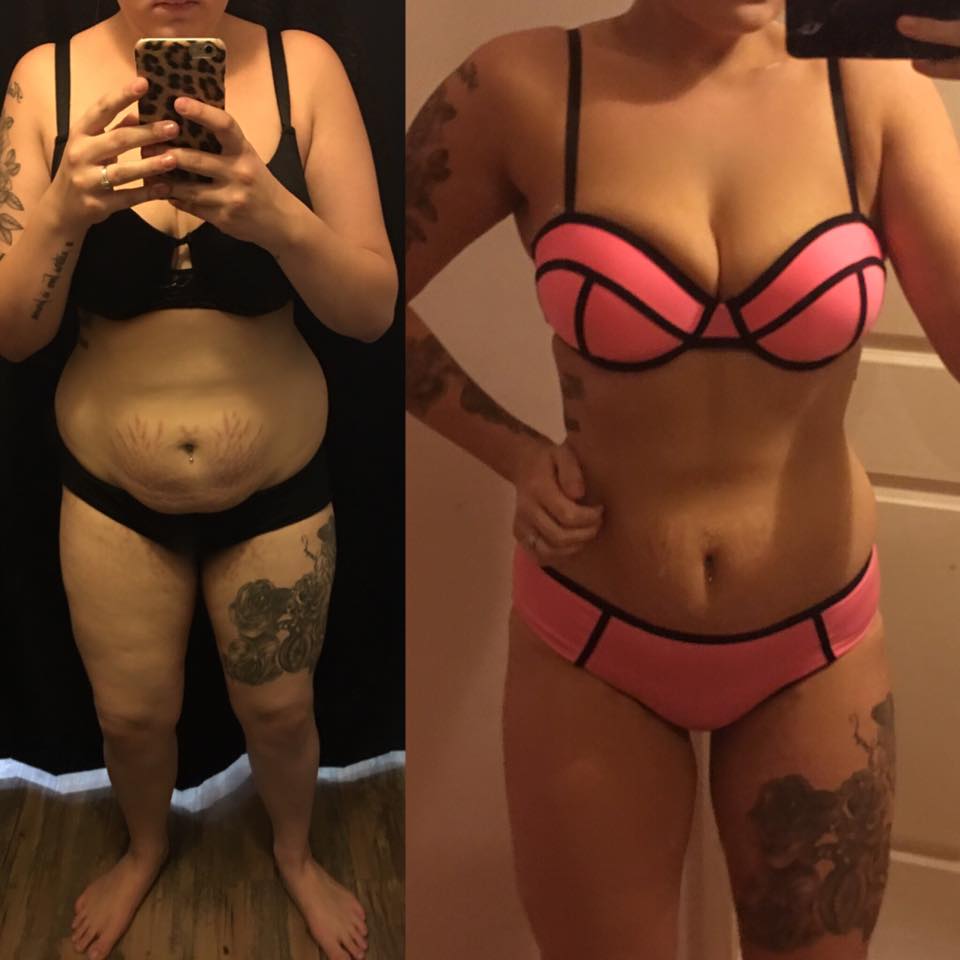 Recently married Healthy Mummy community member Emilee is 20 years old and lives in New South Wales with her (new) husband and 16 month old daughter.
Her EMPOWERING story shows us that Mums are STRONG and able to achieve amazing things when they set their minds to it. Not letting the haters bring her down, she has taken control of her life and is happier than ever.
Here is Emilee's story:
Pregnancy – Body shaming
Being pregnant should be a time of joy, but when you are told:
"You don't look pregnant you look fat"
"Oh it'll take you so long to lose your baby weight, don't expect to lose it in the first year"
"Oh you're massive you've put on so much weight"
"Look at your stretch marks they're disgusting"
It starts to have an impact on you.
My body carried my beautiful baby. I carried her and my placenta low and for that, my body paid a huge price. With all these changes to my body and the nasty comments I no longer felt comfortable in my own skin.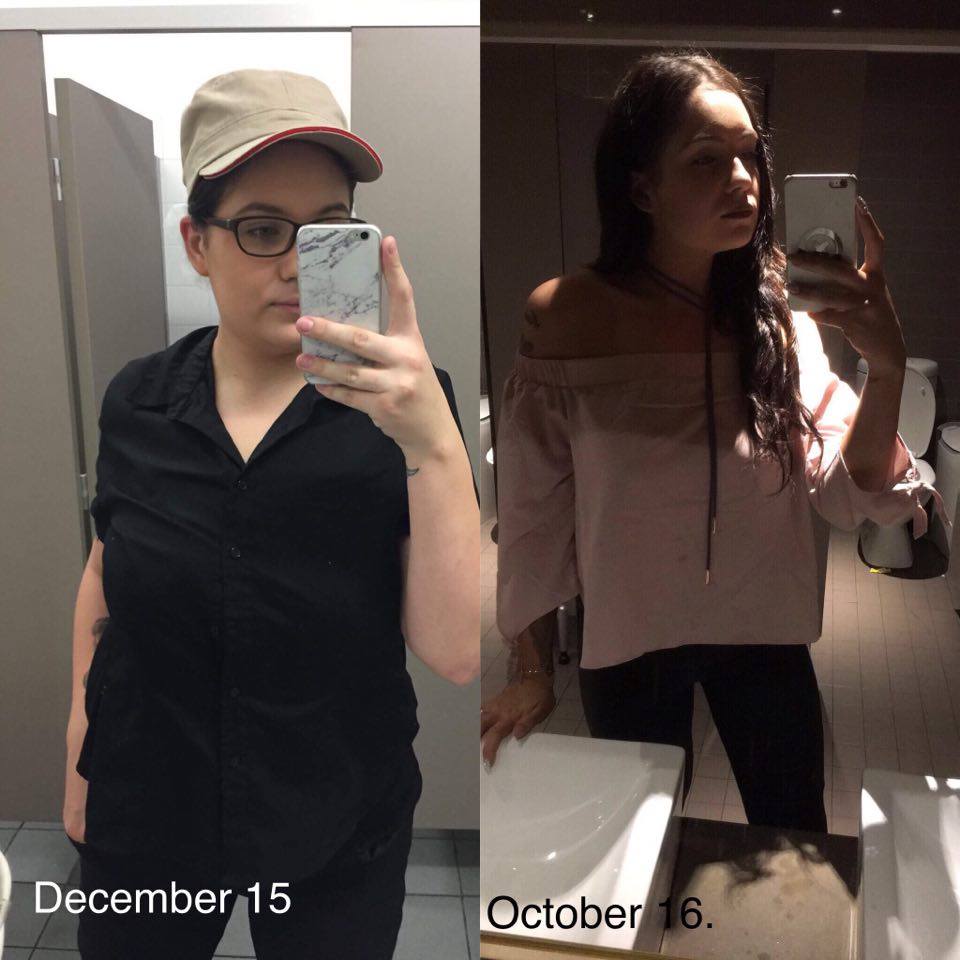 Weight loss motivation
It would have been easy to let those cruel words take me to a dark place. But instead, all of the abuse just motivated me to do better.
Getting started
My starting weight was 104kgs after I had my daughter. I began by eating well and lost a lot of weight. But then my weight hit a stand still. It was at that point I joined a gym and through the recommendation of my friend, I signed up to the Healthy Mummy 28 Day Weight Loss Challenge.
Diet and exercise
I initially signed up the the challenge for 6 months to see if I liked it. Turns out – I love it!
In the past I found dieting hard because of the limited food options available combined with me being a fussy eater. But with so many meal options to choose from on the 28 Day Weight Loss Challenge recipe hub, I have found it easy to stick too.
The daily workouts on the Healthy Mummy App keep me in shape and I love that I can do them anywhere – in the gym, at home or at the park. Initially I thought they might be too easy but by the time you complete them all you can definitely feel it.
Staying on track
The motivation to stay on track is to be a fit and healthy mum for my daughter. I also want to be a good role model and teach her about good food choices.
And with a wedding in October I had a good excuse for pushing extra hard to reach my goal weight.
"I'm so lucky I have such an encouraging partner and mum, who supported me on this journey to better my life and body".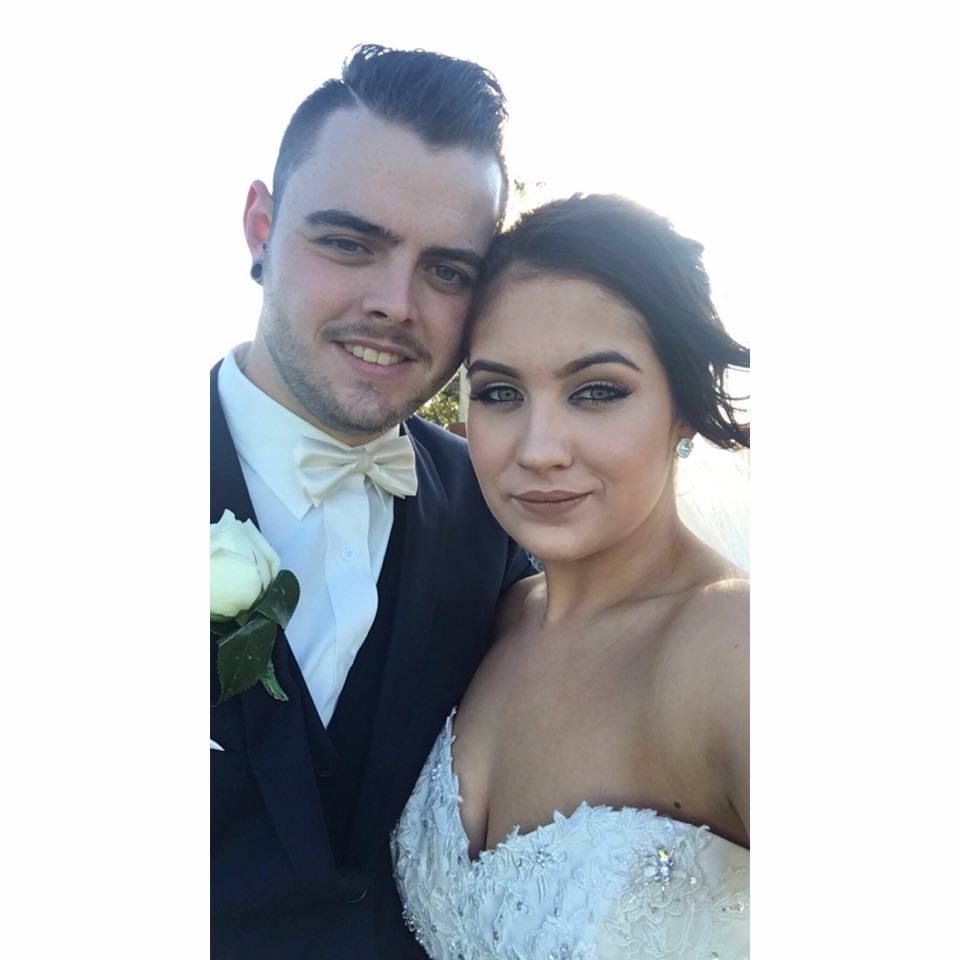 Advice for other mums wanting to lose weight
The advice I can give to other healthy mums looking to lose weight is:
Weight loss doesn't happen over night. Some weeks you may lose 700grams but it's still a loss so don't give up.
Use even small results as motivation to get up and do better next week.
It may be hard, but in the end it's always worth it and the feeling you get when you stand there and think "wow I've done it" is amazing. No one can take that feeling away! Stay motivated and you will do it!
Results
My starting weight was 104kgs and I now weigh 75kgs. A total loss of 29kgs. I worked especially hard these last 6 months to get to my GOAL WEIGHT and couldn't be happier.
Since losing the weight I want to do more. I want to visit and travel more places with my family. I can walk long distances now and still feel good at the end. I am myself again and my confidence is back!
The Healthy Mummy HQ are so proud of Emilee for rising above the body shaming and taking control of her life. Having now reached her GOAL WEIGHT, we think she looks FANTASTIC!
Read other MOTIVATING stories of real women who have LOST WEIGHT and transformed their lives with the Healthy Mummy weight loss program.
Want to LOSE WEIGHT and TAKE CONTROL of your life? Join thousands of other women taking part in the Healthy Mummy 28 Day Challenge.