Pregnancy is such an exciting time, and feeling your body bloom as your baby grows and develops is a truly joyous experience.
However, pregnancy can also be a very confusing time. There's so much information out there and it can be hard to wrap your head around which advice to follow. The experts are often most clear on what not to do, leaving mums-to-be feeling unsure of what they should be doing to keep themselves and their babies healthy.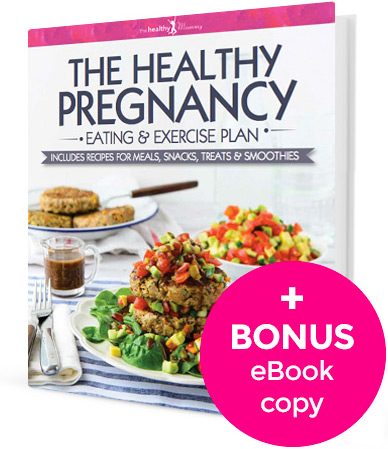 But never fear! Our new Healthy Mummy Pregnancy Eating & Exercise Plan book aims to take some of the confusion out of pregnancy, giving clear guidelines on how to stay in your best possible health: what to eat, how to move and how to tackle some of the challenges of pregnancy, such as cravings and nausea.
It includes lots of nutritious recipes to support a woman and her growing baby in pregnancy and will be your must read healthy eating and exercise book in your pregnancy.
Congratulations on embarking on this amazing journey. We hope we can help you on your way!
You can purchase the Pregnancy Eating & Exercise Plan book here.
You can also join our private pregnancy support group here.