Pregnant Mum Embraces Stretch Marks In Stunning Maternity Shoot
Pregnant mum and Healthy Mummy community member Jasmin Corningstone floored us with her stunning maternity photos, even more so after we discovered her partner declined an offer to have her stretch marks photoshopped out.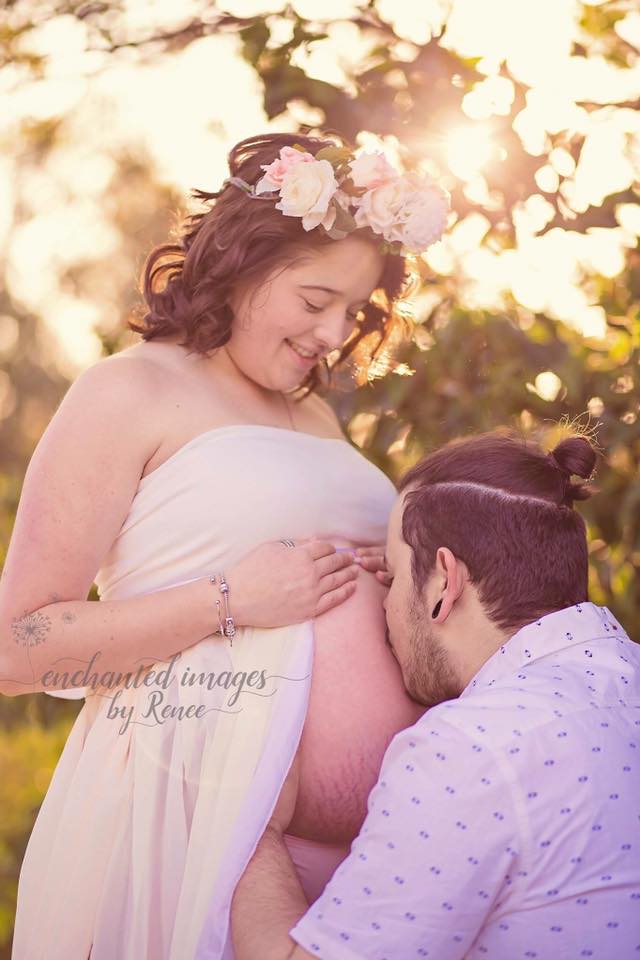 He said: "I think they are beautiful", and the Healthy Mummy team couldn't agree more with his decision!
We encourage mums to embrace their bodies for what they are. They are amazing vessels that make, carry and nurture babies.
First-Time Mum Jasmin Corningstone says…
"Many times during my pregnancy I found it difficult to embrace my growing bump and feel beautiful. Especially while watching my weight climb.
Despite this, seeing how beautiful mums-to-be look in their maternity shoots made me think that maybe I should do one.
I've always loved photography and how you could capture a beautiful moment in time forever.
So I had a maternity shoot last weekend at 38 weeks. For the first time in my pregnancy I felt radiant, beautiful and gorgeous! After receiving my photos back, I realised that it was the best decision I had made."
Stretch marks
Jasmin says it was so encouraging when the photographer asked her and her partner if they wanted to have her stretch marks photoshopped out of the pictures.
"My partner popped up and said" "no leave them in, I think they are beautiful!". 
Pregnancy is a beautiful thing that often leaves you with tiger stripes, mummy tummies and wobbly bits. And we think that's perfectly okay!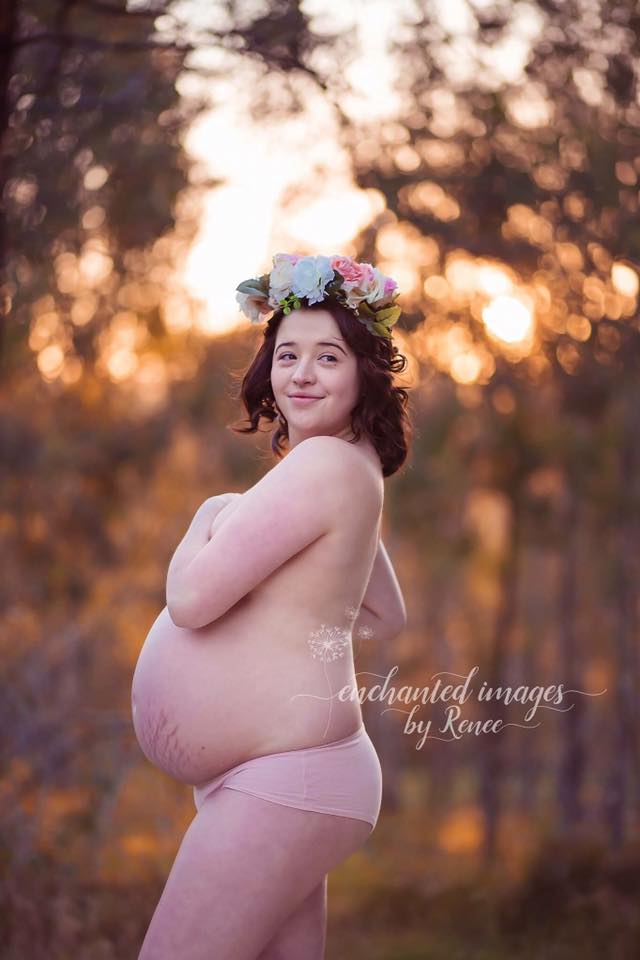 An Important Message From Jasmine
"Always remember that even if you feel like a bloated potato on the couch, pregnancy is beautiful and so are you!"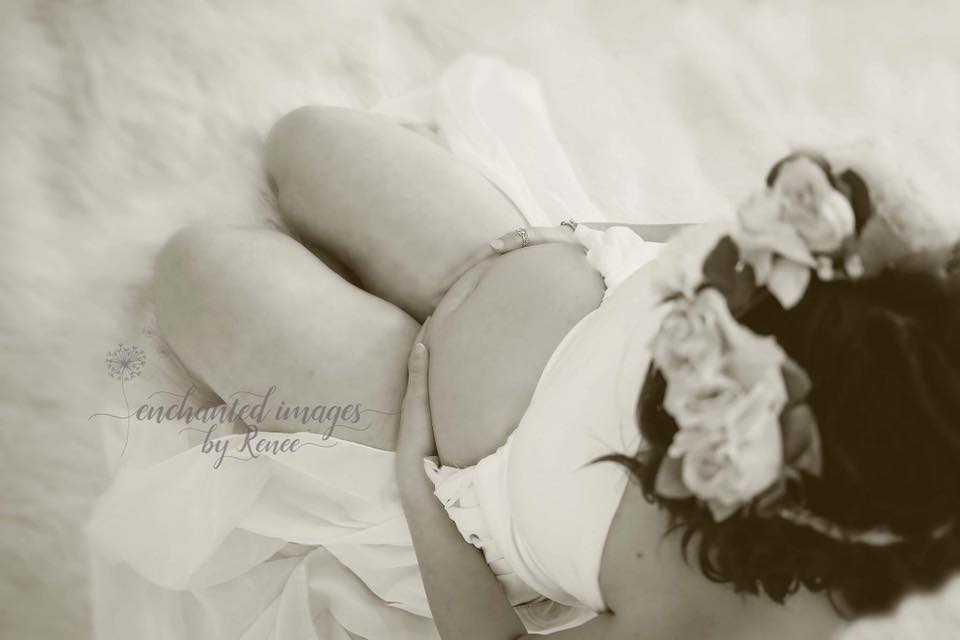 Thank you Jasmin for sharing your stunning maternity photos with us.  The Healthy Mummy HQ wish you all the best for a smooth pregnancy and birth.
Get more great tips and information to help navigate pregnancy by joining thousands of mums on the Healthy Mummy pregnancy support Facebook group. 
For more inspiration, read mums being encouraged to embrace post baby bodies in beautiful photo series and the power and destruction of photoshop – 13 celebrity photoshops.
Photography credit: Enchanted images by Renee