Premature baby was so small she could fit inside her dad's hand
Ava Curwood entered the world 10 weeks before her due date. Doctors delivered her by emergency caesarean section after she had stopped growing in the womb.
When she was born she weighed just 0.65 kilograms (1 pound 7 ounces) and she was so little she could just about fit in the palm of her dad's hand.
For more than a month, hospital staff battled to keep Ava alive…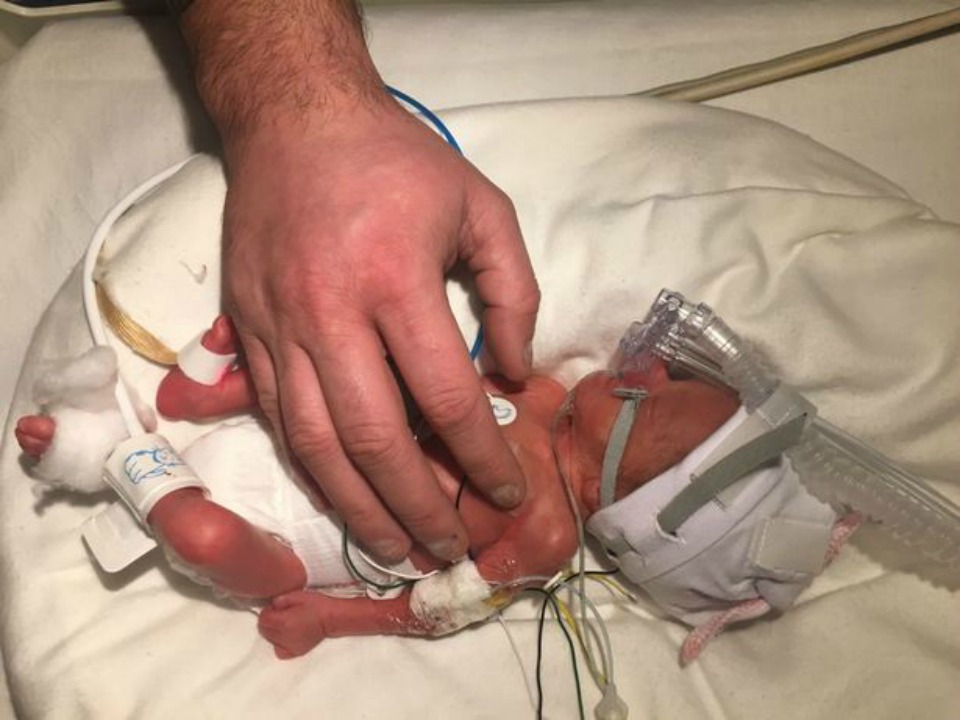 So small she could fit inside her dad's hand
Ava's mum Briony, 27, tells the Hull Daily Mail that she wasn't sure if her baby would pull through at times.
"I asked if she would survive and they told me to take it hour by hour. Then it was week by week," says Briony.
"But she was an absolute trooper and, to look at her now, you would never know all she had been through."
Briony and Ava's dad Mark had tried for a baby for two years before they found out they were expecting Ava.
When Briony was 29 weeks pregnant, she went to her local hospital in Grimsby, in the U.K, to check everything was okay with her baby, as she had stopped kicking in the womb. 
But when she went for the scan doctors revealed her baby had not been growing for the last eights weeks. It was later found that a blockage on the placenta had caused Ava to stop growing.
"They told me I'd to prepare to give birth either that day or the next morning," says Briony.
"I was excited at first because I thought I was going to see my baby. I didn't know anything about prematurity as we always had 10lb babies in my family.
"But then I realised it was way too early and I got really scared."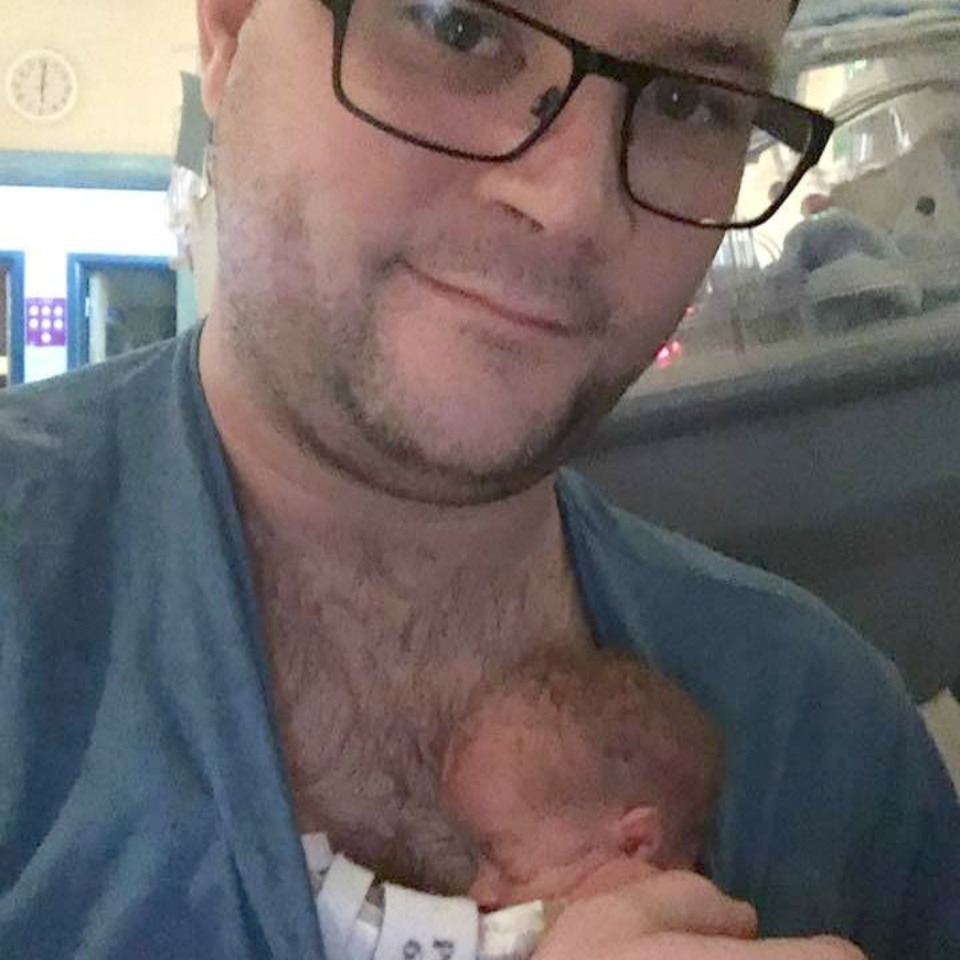 So small Ava's entire body fitted into her dad's hand
Ava was delivered by emergency caesarean section and was so tiny. Briony says she looked like a doll. Ava had two heart murmurs and a shadow on her brain when she was delivered.
"Her ears hadn't come out of her head properly, we've got a photograph of Mike and her entire body fits into the palm of his hand," adds Briony.
"I kept looking at how tiny she was and wondering how she would ever survive."
Ava spent six weeks in the children's High Intensity Unit for premature babies and when she was six months old she was given the all-clear to go home.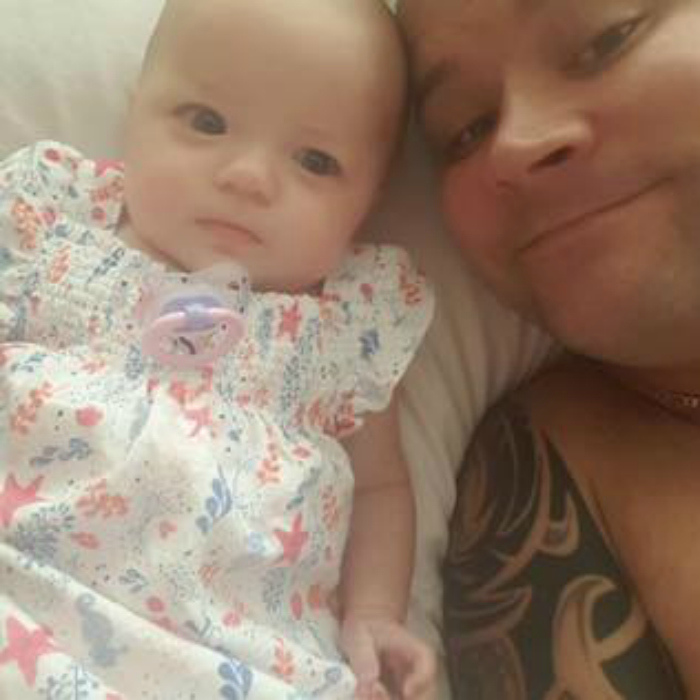 But Ava began thriving and a year on she is a happy baby, she has a slight problem with one eye, but it's very minor and she recently turned one on December 19.
We're glad to hear that Ava is doing so well. Thanks so much for sharing your story with us Mike.
In Australia, around eight per cent of babies are born prematurely (before 37 weeks), claims Better Health Victoria.
However, in rare instances, some infants are simply too eager to enter the world. With today's amazing technology and constant care from NICU staff, babies born at just 23 weeks' gestation have survived.
Have a look at our inspiring premature infant stories to see just how amazing technology is in helping these teeny treasures thrive outside the womb.