You might have heard about the fact that your gut is your 'second brain' and that a healthy gut can help with weight loss. There is also evidence that shows that probiotics are the way to restore the good bacteria in the gut, giving you a boost of good health that can help you tackle belly fat.
But where do we find these elusive probiotics? Well they're in more than just yoghurt, which is why we have put together this list of sources for you to add to your healthy eating plan.
The good news is that ALL of them can be found in the 28 Day Weight Loss Challenge. Find out more about the 28 Day Weight Loss Challenge or sign up today.
PLUS we've got a new secret weapon in the fight against belly fat. Check it out, it's number 6!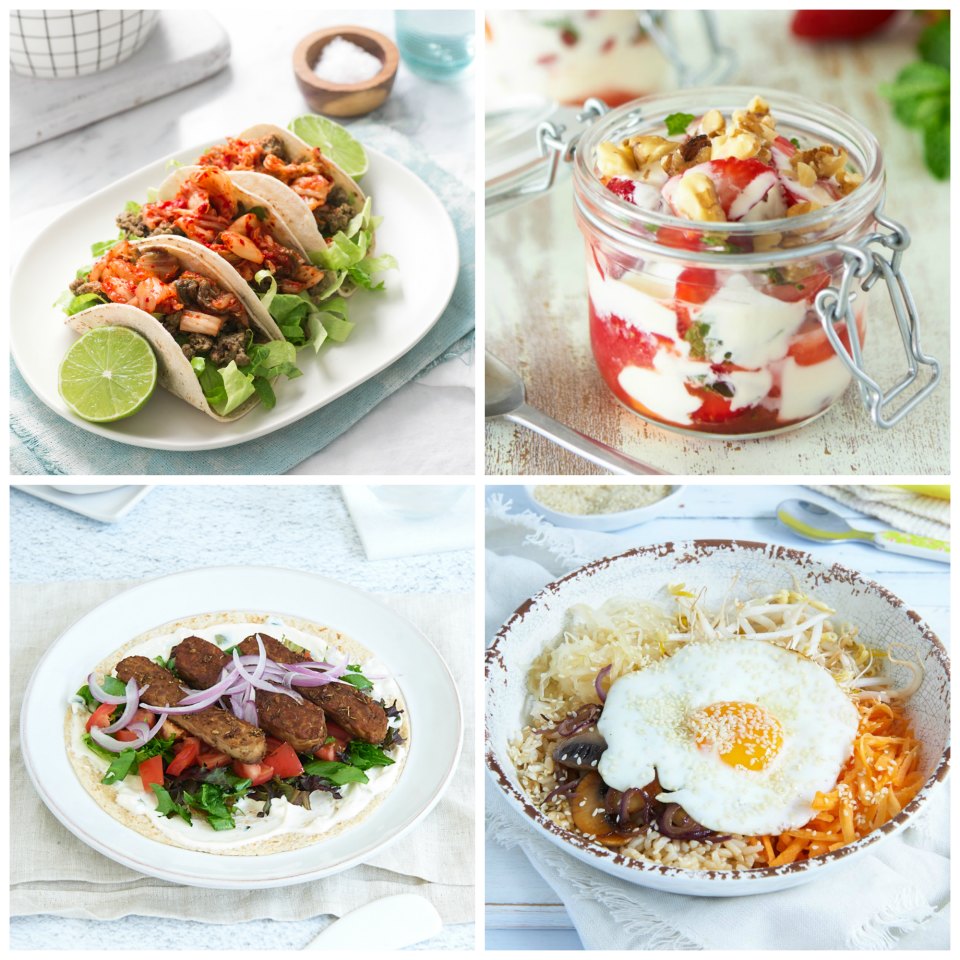 Best natural sources of probiotics:
1. Yoghurt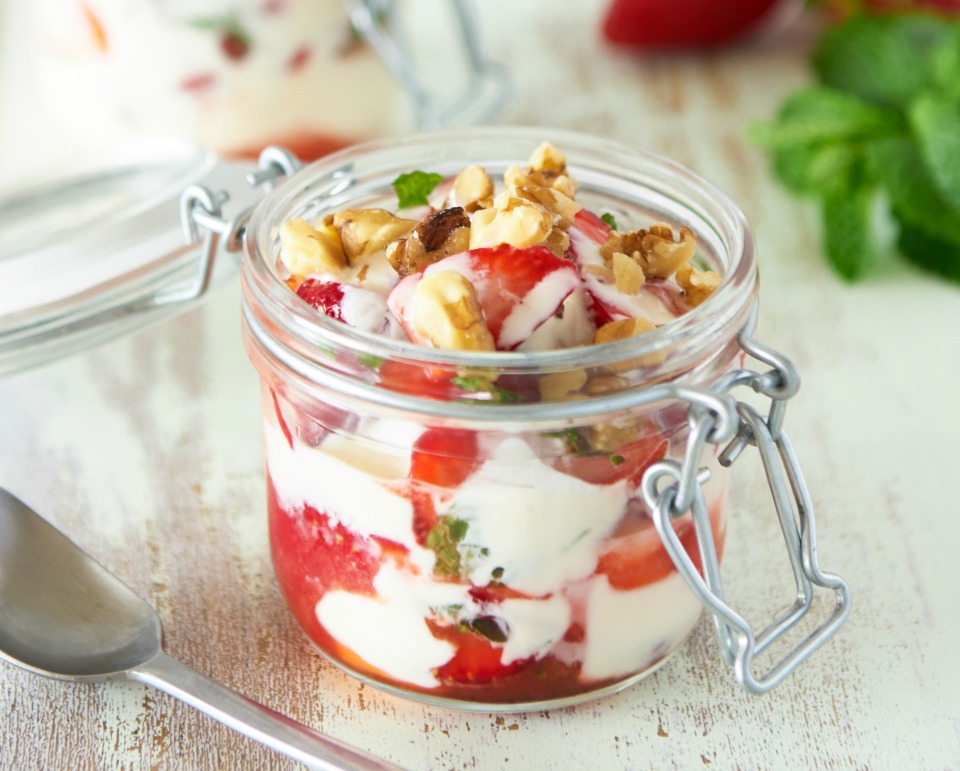 You knew this one, right? But not just any yoghurt will do (and definitely not the sweetened flavoured types). Grab yourself a tub of yoghurt that has NO added sugars (just the natural sugars from the lactose) and one that specifically mentions that it contains active or live probiotics.
Many other types of yoghurt don't contain them as they were killed off in the processing of them. We love Jalna Greek Yoghurt, Barambah Organics Natural Yoghurt, and five:am natural yoghurt.
Try this: Strawberry Walnut And Yoghurt Breakfast Salad
2. Miso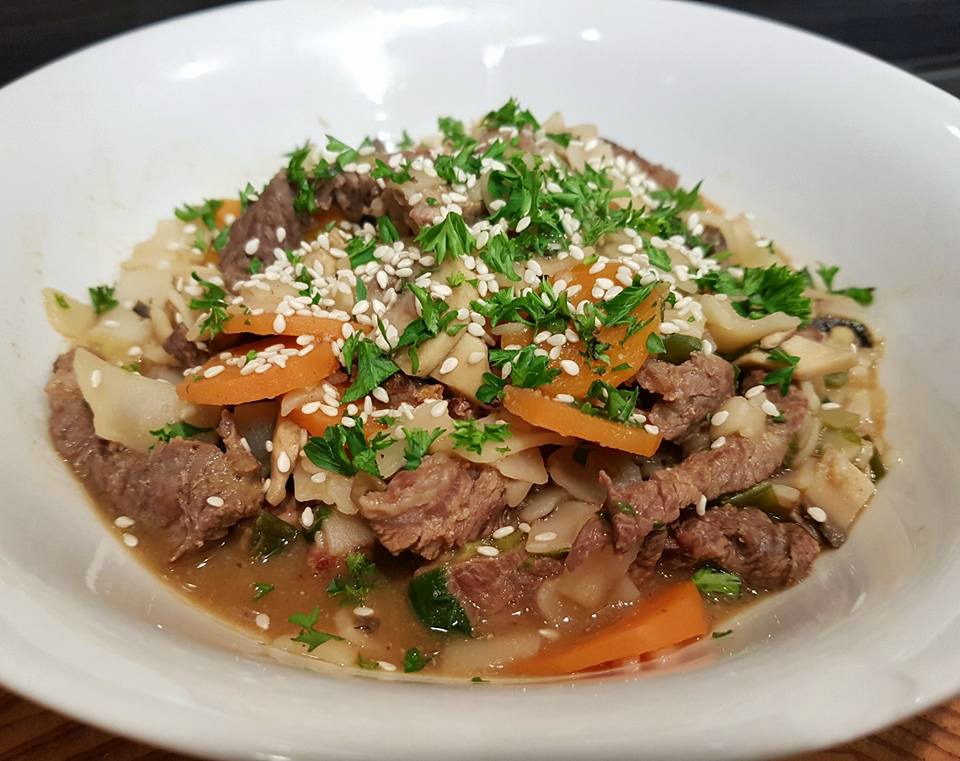 The Japanese have long enjoyed the benefits of miso, and it's easy for you to do the same with miso paste available at all major supermarkets. Made from soybeans, it's good for your gut as well as helping reduce the risks of cancer.
Try this: Miso Beef Noodles
3. Sauerkraut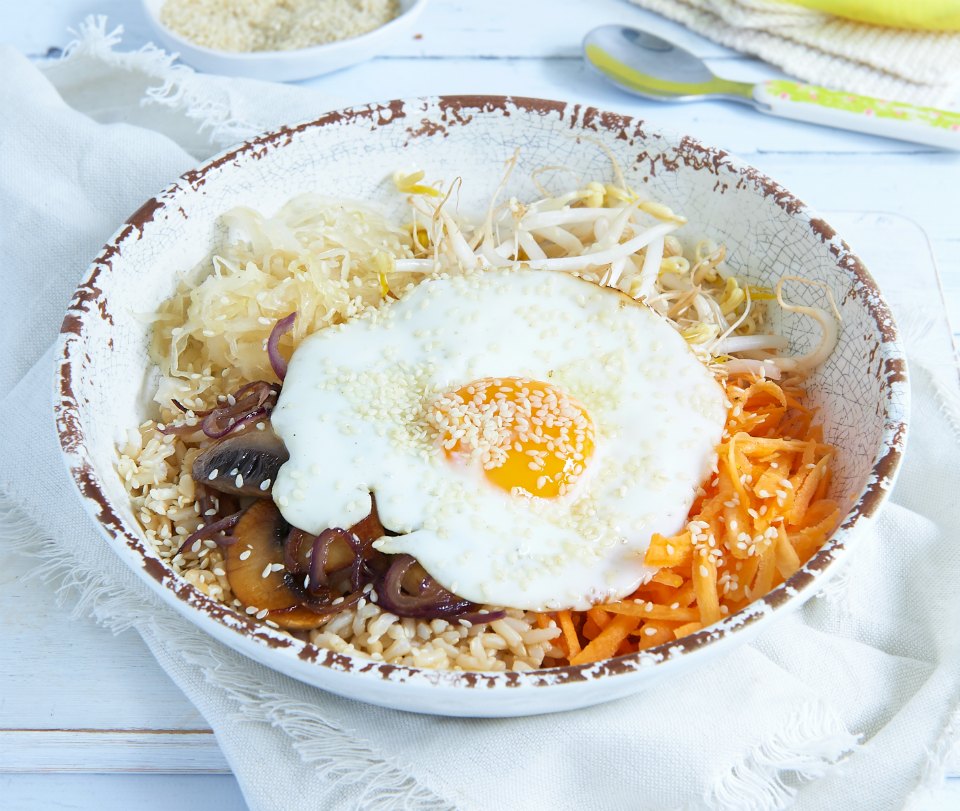 Sauerkraut contains high levels of dietary fibre, as well as significant levels of vitamin A, vitamin C, vitamin K, and various B vitamins. It's also a great source of iron, manganese, copper, sodium, magnesium, and calcium and is full of beneficial lactobacillus bacteria which is good for the intestinal tract. You can find good quality sauerkraut at the supermarket or health food stores.
Try this: Korean Style Veggie Rice Bowl (with sauerkraut)
4. Kimchi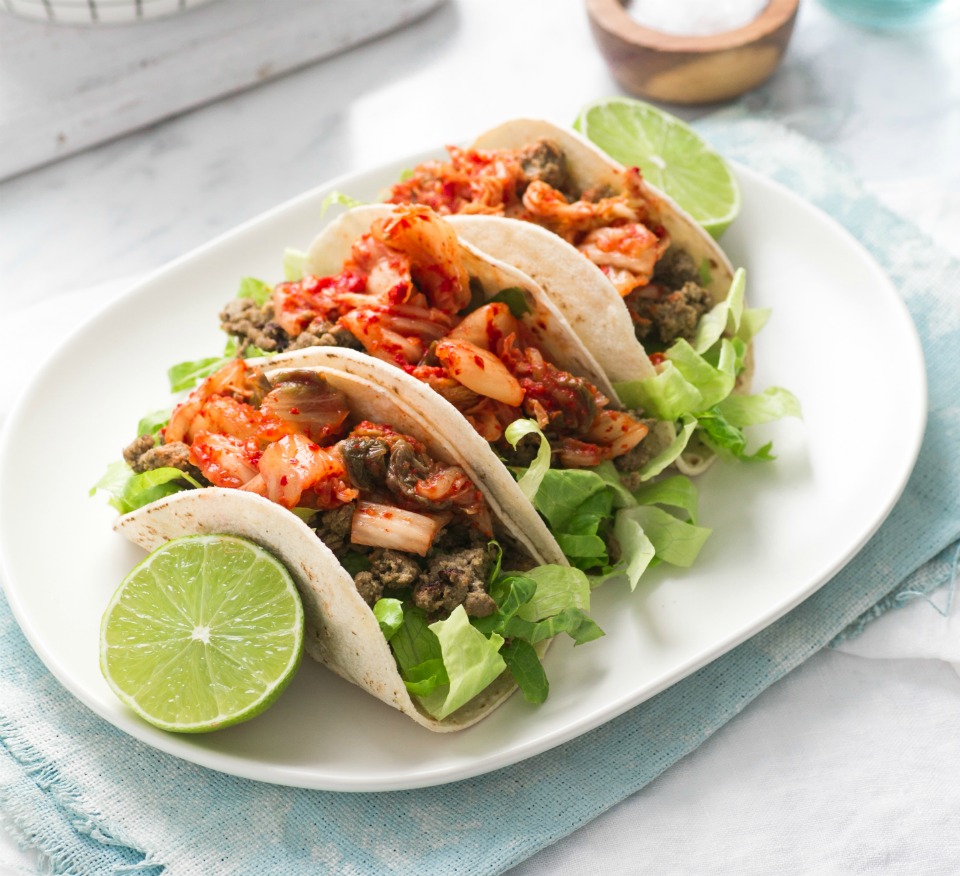 This is a fermented condiment, similar to sauerkraut. It's low in sugar, great for your gut, and available at most supermarkets and health food shops.
Try this: Spiced Lamb and Kimchi Wraps from the 28 Day Weight Loss Challenge.
5. Tempeh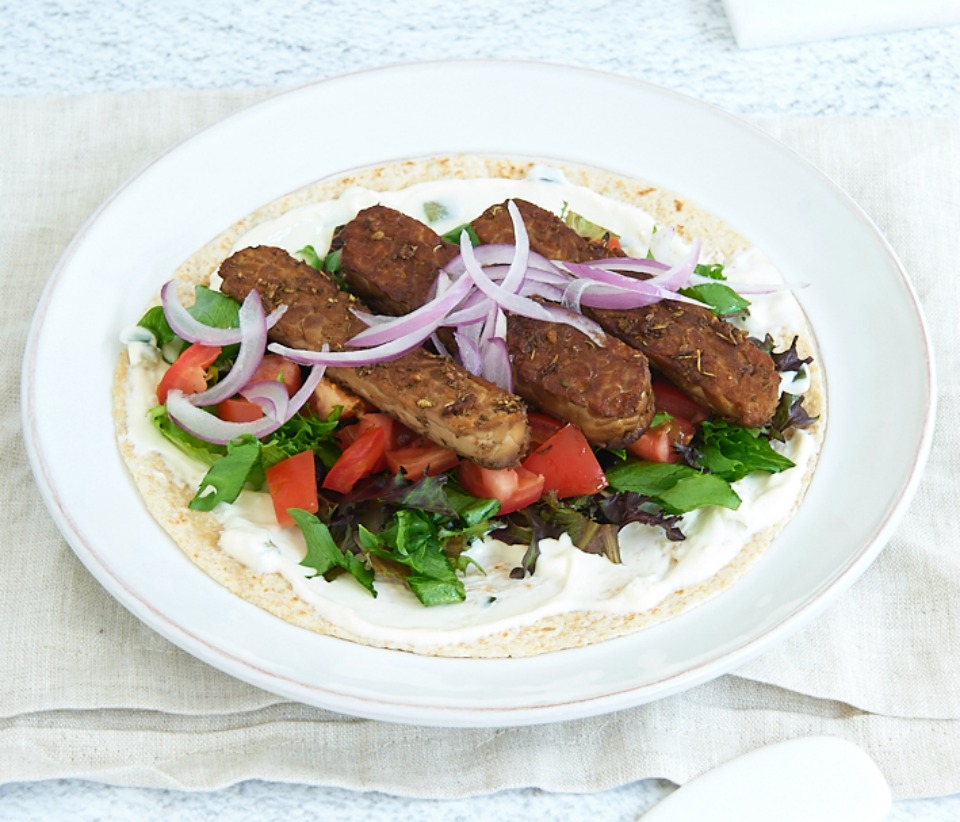 Similar to tofu (both are made from soy) tempeh is a great vegetarian source of protein. Normally found near the tofu at the supermarket, it's a good value way to boost your gut health.
Try this: Tempeh Yiros from the 28 Day Weight Loss Challenge.
6. Healthy Mummy's Tummy Smoothie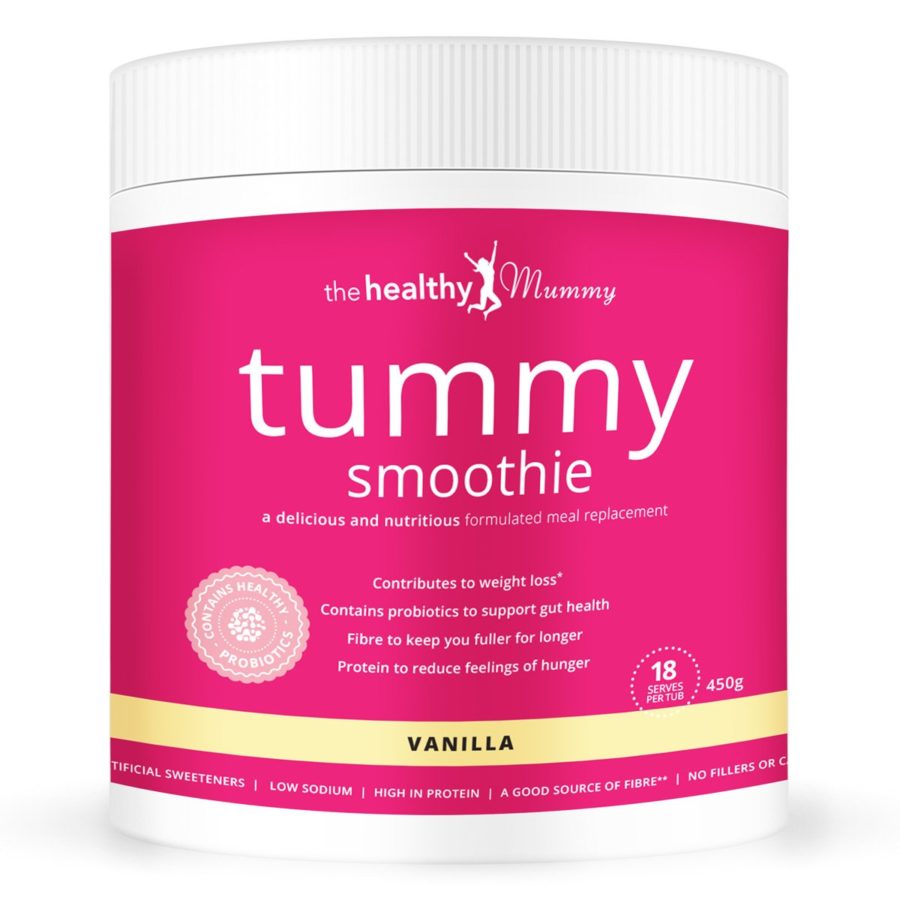 The Healthy Mummy has launched a brand new product – The Healthy Mummy Tummy Smoothie. It is a delicious and nutritious formulated meal replacement high in protein which reduces feelings of hunger and contributes to weight loss. The probiotics support gut health whilst fibre makes you feel fuller for longer! This smoothie is also free from artificial sweeteners, fillers and caffeine.
Get your hands on the Tummy Smoothie HERE.
Place 25g (2x heaped tbsp) into a smoothie shaker and add approx. 250ml of your choice of milk.  You can also add the smoothie powder and milk to 1/2 cup fruit or vegetables of your choice and blend for 2-3 mins to a smooth consistency.
Our Healthy Mummy nutritionist Cheree Sheldon says,  "When it comes to health, the health of the gut is a major influence. The ingredients in the Tummy Smoothie by The Healthy Mummy will work to encourage a healthy microbiome and support digestion. Gut health can include complex conditions like IBS, Crohn's disease and colitis, this smoothie is a 2 in 1 combo to help you manage your weight and improve your gut health"
You can use the Tummy Smoothie if you're breastfeeding and pregnant!
Many expecting mums say they suffer from constipation as their body changes or they may struggle to go to the bathroom while they are breastfeeding.
The good news is, our Tummy Smoothie is pregnancy safe and breastfeeding friendly!
Click here for FAQ's on the Tummy Smoothie
You can buy yours from our shop HERE.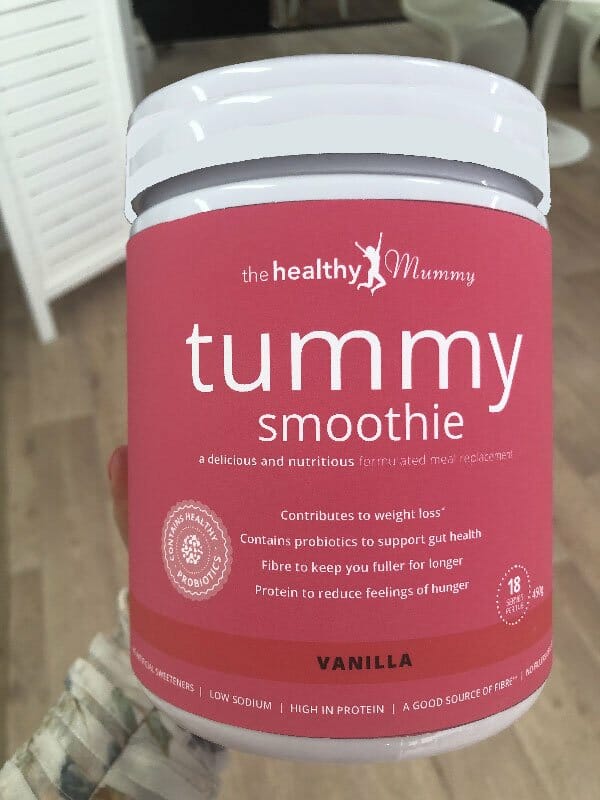 Are you ready to become a Healthy Mummy?
If you are inspired by the amazing food pictures above, and want to take charge of your own health and weight – then join our 28 Day Weight Loss Challenge TODAY.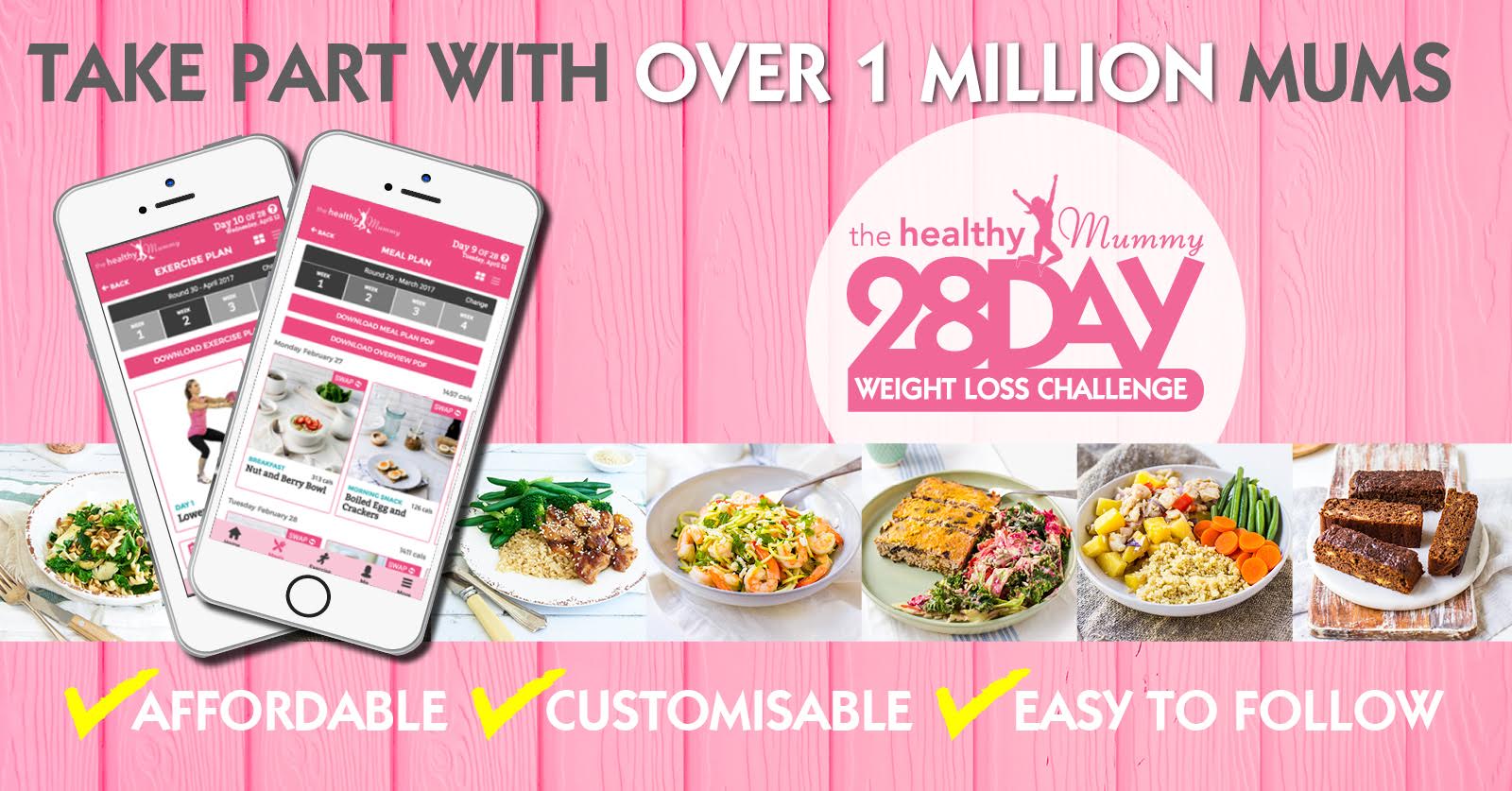 With more than 3,000 delicious (and healthy) recipes, 350 exercises & 24/7 support – the 28 Day Weight Loss Challenge  is designed (and proven) to help busy mums like you lose weight!
To learn more about our challenge OR to join – click here.