Mum of two Julia Meadows is no stranger to The Healthy Mummy 28 Day Weight Loss Challenge, she has been a part of The Healthy Mummy community for a few years now and has lost 12 kg as well as having one of the most sought after bums of our community.
The last 12 months have been rough for Julia and whilst battling depression she put back on the weight The Healthy Mummy helped her lose, but she pulled herself up, leaned on the community and even being in stage 4 lockdown in Melbourne she has managed to lose 5kg in the last 10 weeks.
We couldn't be more proud of Julia and wanted to share how she stayed motivated through COVID.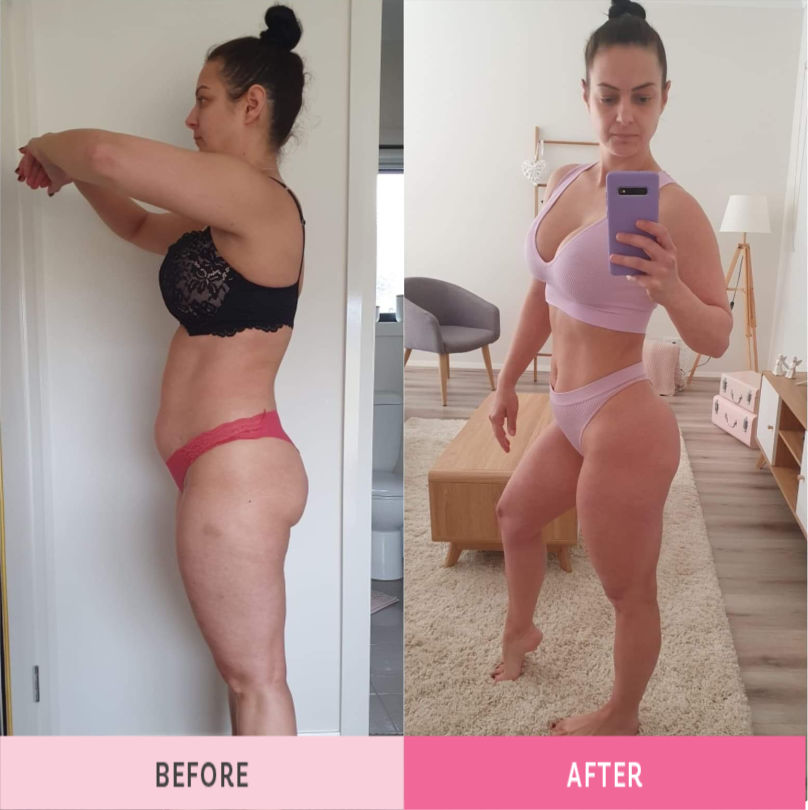 Getting through COVID and staying motivated
Julia is a 36-year-old mum who lives in Melbourne with her two girls aged 5 and 8.  She hit a low point with her depression in 2019 but was able to get back on track even whilst under stage 4 lockdown for the last 8 weeks.
"I've been following the 28 Day Challenges for many years now and managed to lose 12kg's during the first year.
Unfortunately, my depression got the better of me at the end of 2019 and I put all the weight back on.
Two months ago I started again on my Healthy Mummy journey and have lost 5kgs so far."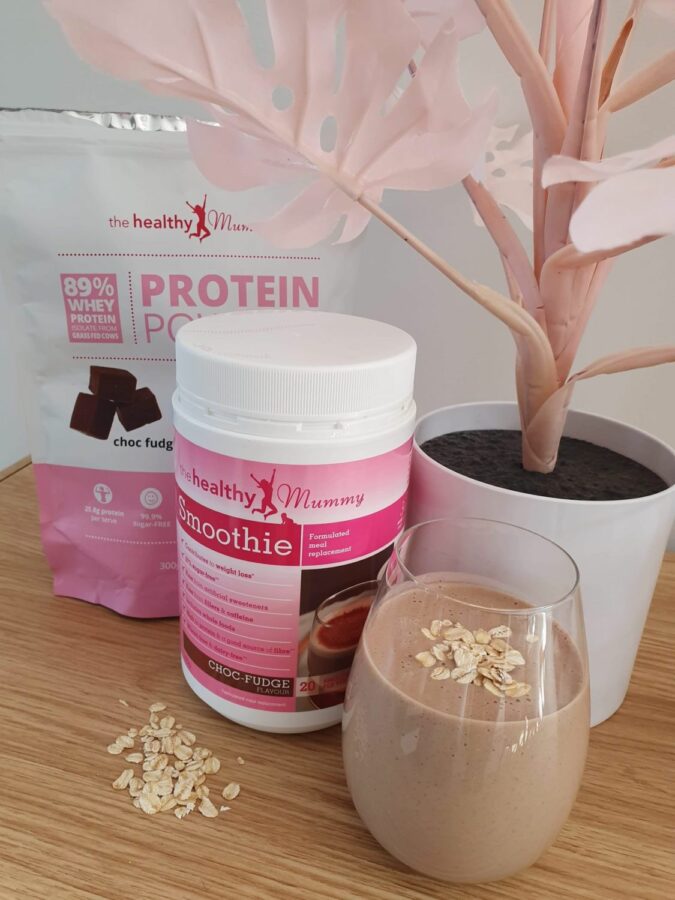 Eating right is just as important for your mental health
"Melbourne has been in stage 4 Lockdown for 8 weeks now and it has definitely been hard to stay positive and motivated. What helped me a lot to not fall back into severe depression is staying on track with my healthy eating and exercising. It always leaves me feeling great and like I've accomplished something."
"Eating healthy and exercising not only sees me losing weight but it gives me a positive mindset which is so very important. Our mental health is priority #1 and we need to look after ourselves which can be very hard when trying to juggle work, life and being a mum.
My days always start with a Healthy Mummy Smoothie. I'm absolutely obsessed with the smoothies. Not only are they delicious but super convenient. So quick to make and ready for me to enjoy on my way to work.
I usually customize my weekly meal plans from the healthy mummy app and repeat some snacks and meals to save time and money. Lunch is usually a delicious Healthy Mummy salad and dinner is always a big meal from the challenge hub. We love the stovetop-lasagne!
If you ask me about my favourite app exercises I definitely have to say the booty workouts. And now that the Healthy Mummy has released weight exercises as well I combine those too and have seen some great results."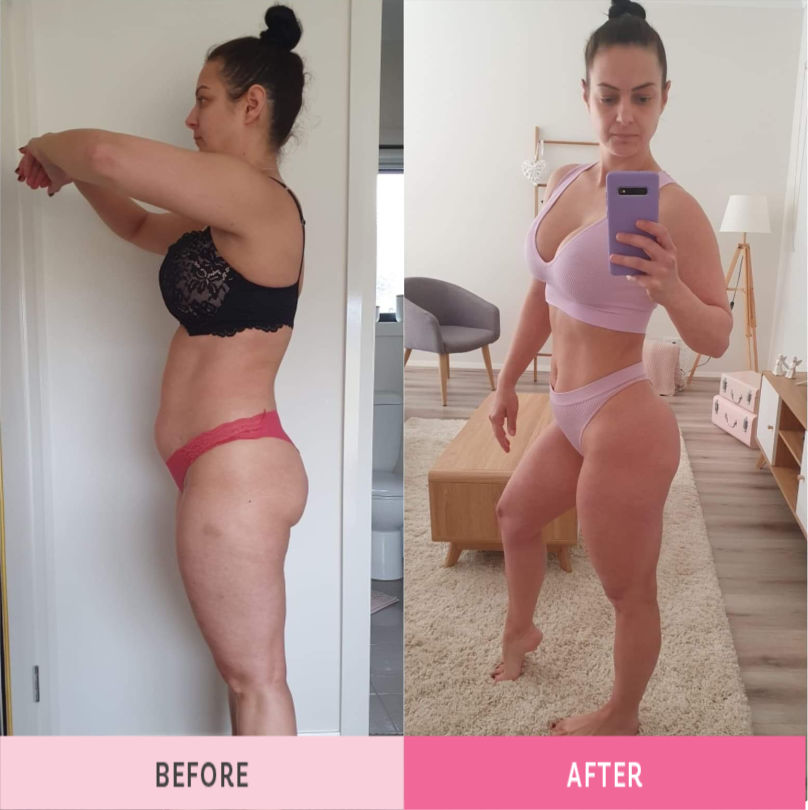 3 things I've found that have helped me to stay on track
Remember why you started in the first place. I've got a motivating board hanging up in my kitchen. That way I have a daily reminder of why I started and how far I've already come.
Get moving – Exercise will not only help you lose weight but it is also fantastic to improve your overall health and fitness. The 28 Day Weight Loss Challenges will give you daily, easy to do exercise ideas and you can do them in the comfort of your own home.
Support – Having the right support will keep you committed and motivated. The Healthy Mummy has multiple Facebook pages with over a million supportive and inspiring members. Also, get your partner or friend to join you. We are more likely to stay on track when sharing our journey with someone else and who doesn't love a workout buddy?
Join these mums today on the 28 Day Weight Loss Challenge!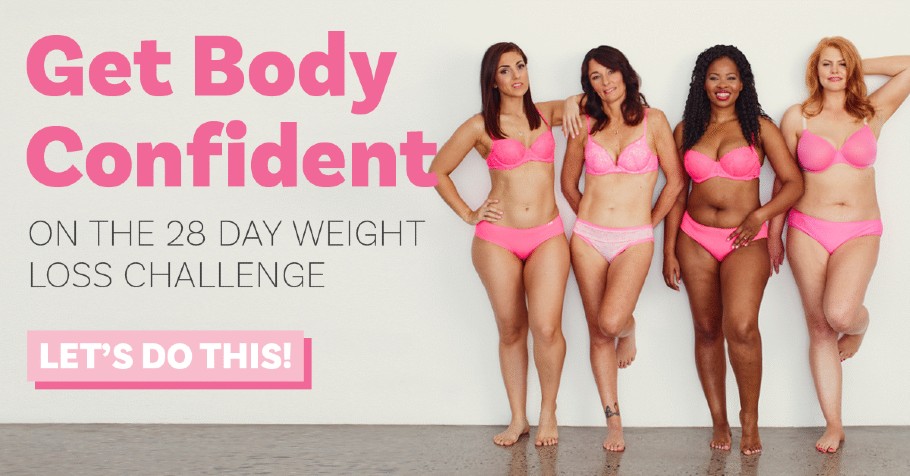 If you are interested in kickstarting your weight loss and want to improve your energy – not to mention – improve your overall health and wellbeing – our 28 Day Weight Loss Challenge is an awesome program to check out. 
Our 28 Day Weight Loss Challenge includes:
28 days of at-home exercise routines (no gym needed) – with video instruction
Customisable and breastfeeding friendly meal plans (including a 7 day cleanse)
Time-efficient exercises for busy mums – under 30 mins
Challenge combines Pilates exercises with interval and circuit training (HIIT)
Suitable for basic to advanced fitness levels
Home to thousands of EASY-TO-MAKE recipes!
Get DAILY support from tens of thousands of mums on the Challenge with you
To learn more about our 28 DAY WEIGHT LOSS CHALLENGE CLICK HERE or PURCHASE SMOOTHIES HERE.