Psychologist and Healthy Mummy shares how to stay mentally strong in Home Isolation
Dr Bec Jackosn shares her invaluable insight into how to cope mentally with Home Isolation and the Coronavirus pandemic
Dr Bec Jackson is a huge part of the Healthy Mummy community having been a 28 Day Weight Loss Challenge member for over three years and losing 27 kilos with The Healthy Mummy.  Not only is she is a busy mum of four, she's also an experienced Psychologist with 20 years of mental health expertise,  in the field of mental health, resilience, wellbeing and self-development. 
Today Dr Bec shares her invaluable insight into how to cope mentally with Home Isolation and the Coronavirus pandemic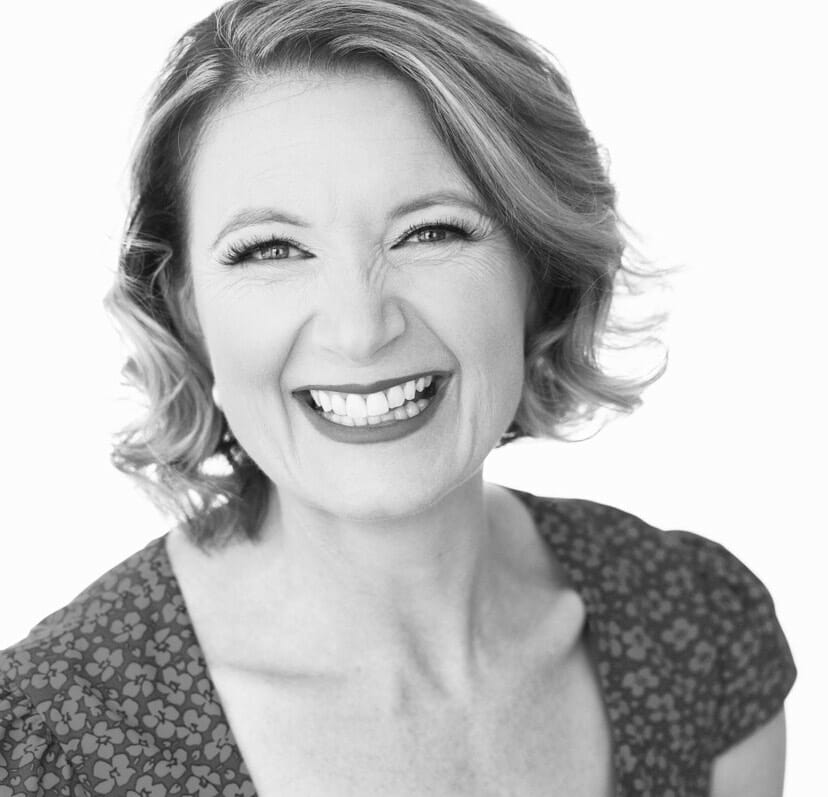 When feeling overwhelmed
It's healthy and normal to feel panic, fear and anxiety. Human brains are hardwired to be afraid of the unknown, the random and the uncontrollable. If you find yourself confronting these feelings during isolation, know that your response is reasonable and adaptive. It's your brain's way of alerting you to threat and mobilising you to take actions to protect yourself. That's a great thing.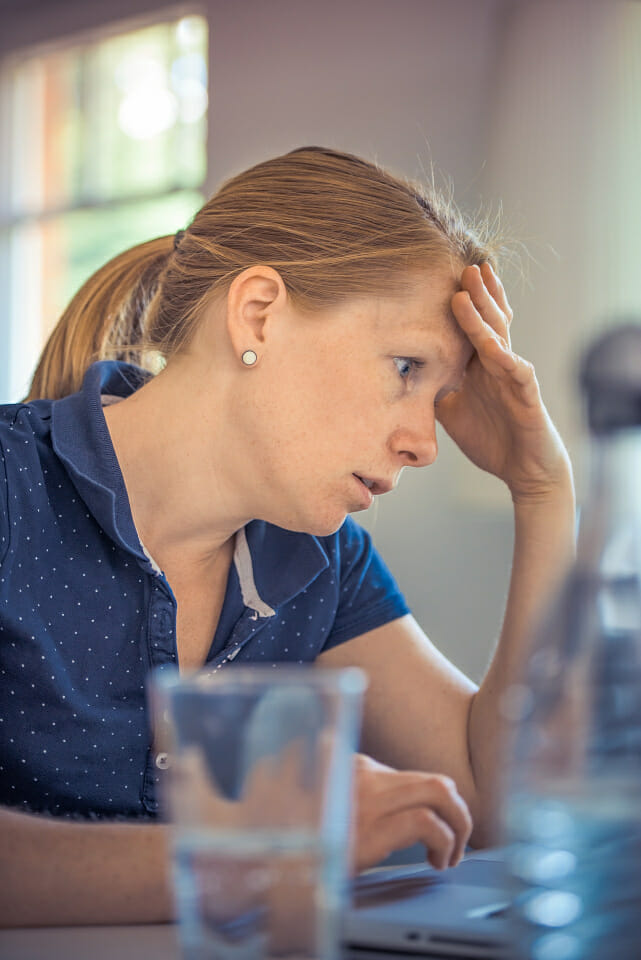 Stop. Take a long exhale (breath out). Ask yourself – what do I need right now? This helps you focus on one small practical thing that you can do or one essential piece of self-care you could attend to. When our brain becomes overwhelmed it's helpful to make a list of small practical steps that you can take, then work them one at a time.
Having some personalised 'mantras' you can say to yourself as you focus on taking some nice long slow breaths out is also very helpful to counteract negative thoughts when feeling overwhelmed. Such as "this will pass" "I've got this" "this won't last forever" "I have what it takes".
When kids are not coping
We know that children absorb information from the news, social media, and discussions adults have around them. Many children have been excluded from school. Others want to know when they can see their friends again. Adolescents may be concerned about HSC etc. Parents and caregivers need to carefully explain to their children why they can't go to school and why we are all spending time at home for now – use age-appropriate explanations and answer their questions. Being concrete, open and honest with children is the best way to help them cope with serious situations.
Sharing information shows that you trust and value them, which will enhance their resilience. Try not to overload children with too many details. Give small amounts of information, wait and then ask if they have any questions.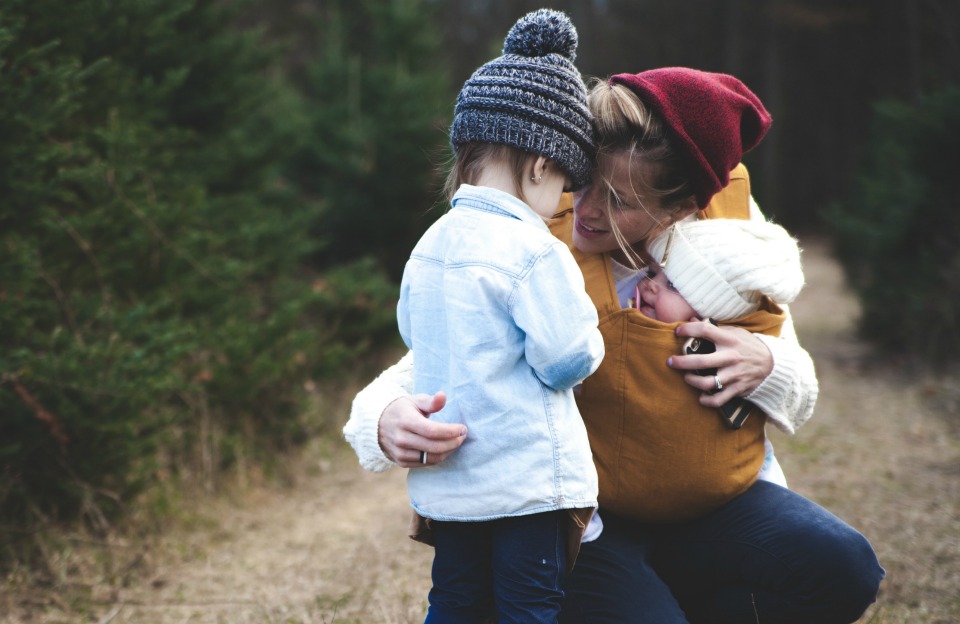 These tips for healthy conversations with your child include:
Ease your own anxiety first
Have the conversation promptly
Learn what your child knows already
Be empathetic
Provide fact-based information and encourage good hygiene
Keep it age-appropriate
Develop a daily routine
Watch your child's stress levels moving forward
Reassure kids that this situation will pass.
Signs kids not coping
Kids usually mirror the emotions of their parents and caregivers. Parents need to be honest with themselves about their own fears. Kids are going to watch their parent's expressions as much as listen to their words, so it's important to check in with yourself regularly and ensure you are calm and looking after your own emotions when in isolation with kids. Teens especially are looking to their parents as role models for how to cope.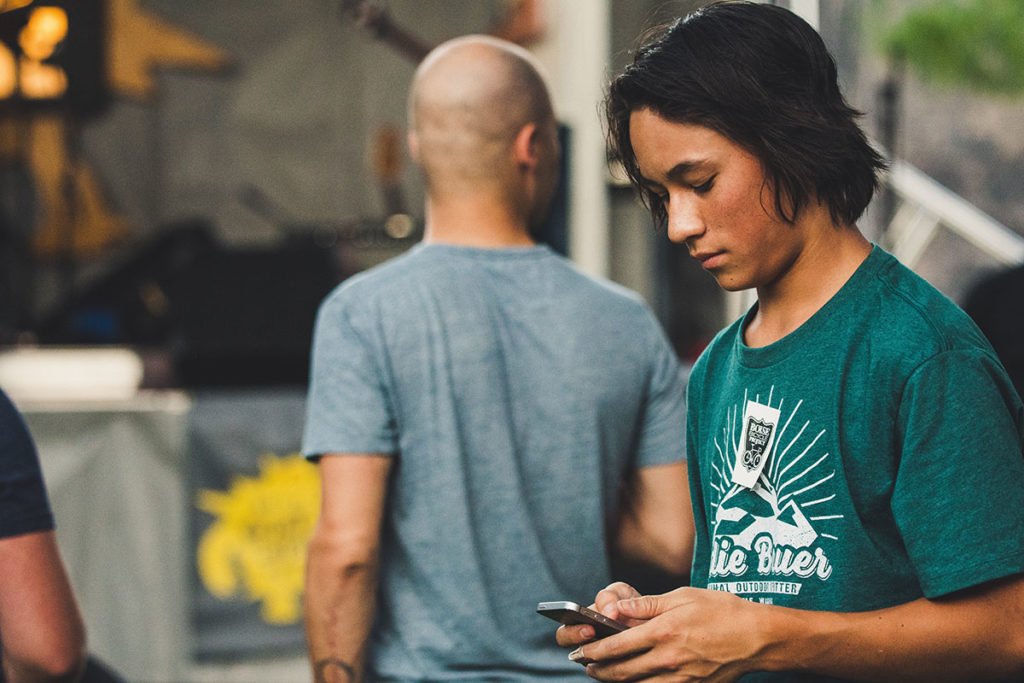 Signs of stress and anxiety to look for in kids and teens include problems sleeping, headaches, stomach aches, loss of appetite or sleep problems. Also notice if they are being overly emotional, more irritable or 'acting out' it's essential that parent's fact checks their fears, edit for accuracy, and not let their feelings of fear take over.
Dealing with news
Exposing yourself, to a constant stream media updates, social media alerts, live media updates and focussing on negative information takes a huge psychological toll. Avoid reading social media posts that are titled "apocalypse", "worlds end" or other sensational language. This will not serve you. Don't get drawn into doomsday discussions.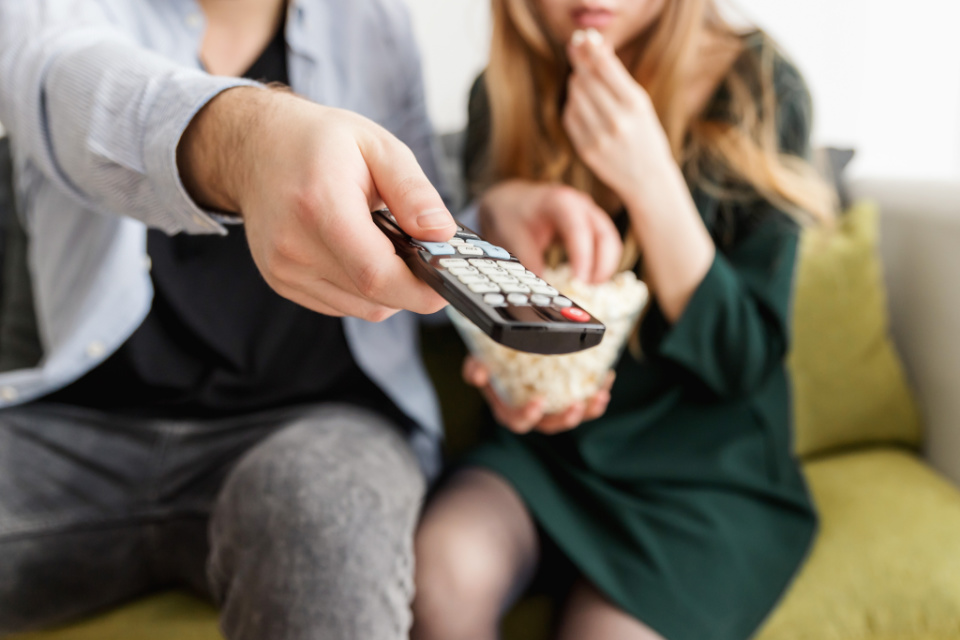 Facts will help to minimise fear. Rely on scientific sources for your information as this will help to maintain perspective and manage your feelings positively. Access good quality information from credible sources such as the World Health Organisation, Australian Government COVID19 Health Alerts. Find and share "good news" stories. As you stumble on good news, positive memes and helpful ideas to cope with isolation "share" these stories or write and publish your own online.
Coping with financial stress
Financial pressure is one of the biggest life stressors we can face. It is a real-life threat to your livelihood and therefore it causes significant emotional, psychological and physical distress. Follow the same stress "first aid" – stop take some long breaths out, allowing yourself to breath in naturally.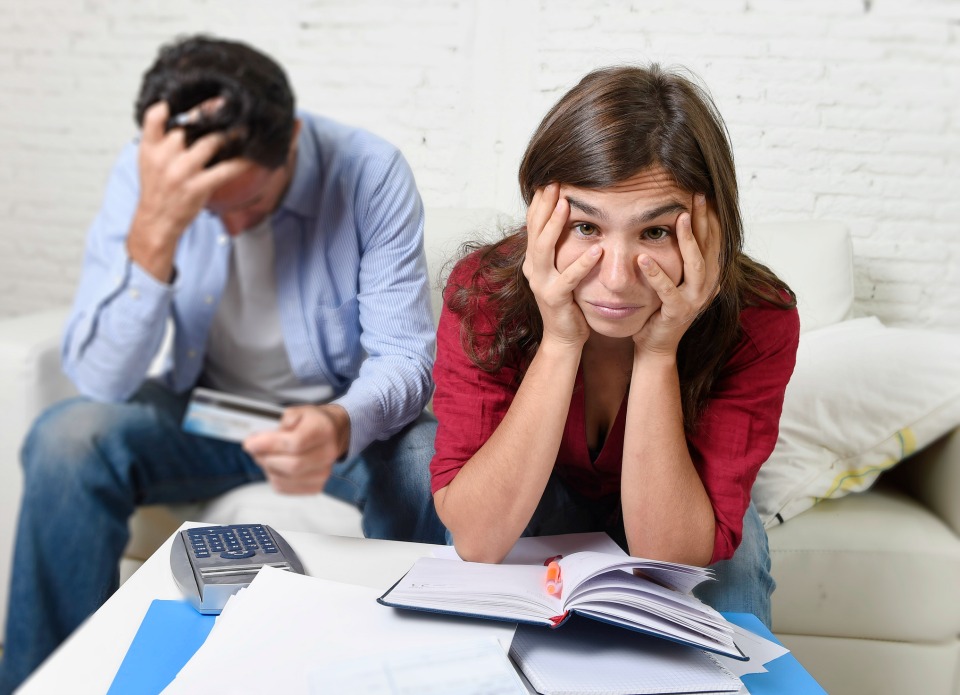 Check in with the 'facts' of your situation rather than your fears. Then begin making a list of practical things that you can do to address the problem at hand -in this instance financial pressures. This might include; current income/expenses, review family budget, investigate Centrelink or other entitlements you can access, relief payments you can access, and what expenses you can seek exemptions for. Talk to bank or mortgage lender about options, check out the ATO, and My Gov websites for COVID19 financial advice and services. Make a list of all direct debits and subscriptions and decide what you can place on hold/cancel. Often, even just these steps, give you a sense of control, self-reliance and confidence which helps to negate the feelings of anxiety and stress, before the financial situation changes.
Coping with Weight gain in isolation
If you are locked in isolation with a larger stockpile of food than usual, increased stress, less physical activity and the potential to overeat for comfort or boredom, chances are you will gain weight in isolation.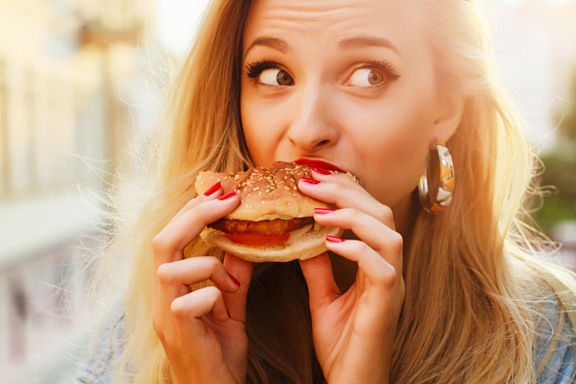 What's more, the reduced structure to your day has disrupted your routine. If you find that you're often in the kitchen, thinking about your next meal, eating more than you think you need, or stress eating, I promise that you're not alone.
First, practice acceptance. If food is what gets you through this time, it's not the worst thing—actually, it may be good self-care. But being mindful of food choices is important. If you feel like chocolate of a warm comforting dose or carbs, then using the Healthy Mummy App to find a healthier alternative will still give you the emotional boost you want and reduce the feelings of guilt. I know it might sound counterintuitive, but allowing yourself permission to self-soothe with food is important. Because if you feel guilty about the way you're eating and attempt to diet or restrict to make up for overeating or bingeing, you'll continue to fuel those unhealthy choices of restricting and binging. Allow yourself full permission to eat the foods you enjoy, then resume your usual eating patterns.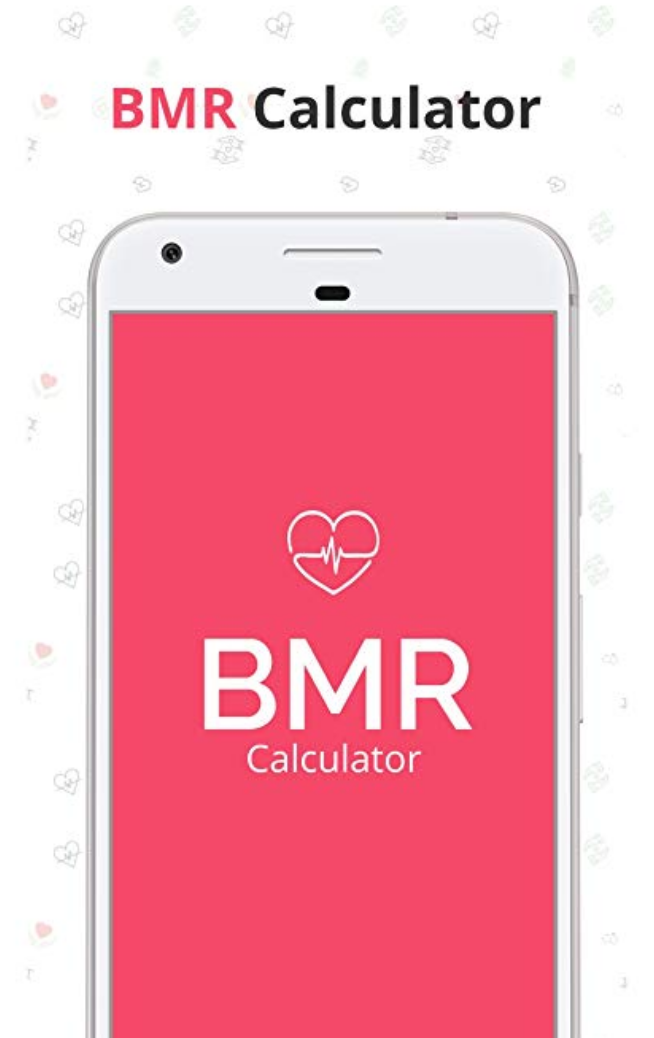 Make Sure You Are Eating Enough. Calculate your BMR and set your activity level accordingly. Remember that chasing kids around home and doing extra housework associated with kids at home you will still be active. You do not need to reduce the amount you are eating just because you are now quarantined at home. Ignore unhelpful messages that eating less is better and that we are more virtuous if we restrict what we eat. Often this backfires.
Use the Healthy Mummy App to track your meals, follow recipes and get nutritional advice – aim to eat 5-6 times a day (breakfast, snack, lunch, snack, dinner, snack). This will help keep you in a healthy and balanced routine and avoid the emotional ups and downs.

How to keep relationships when I don't see people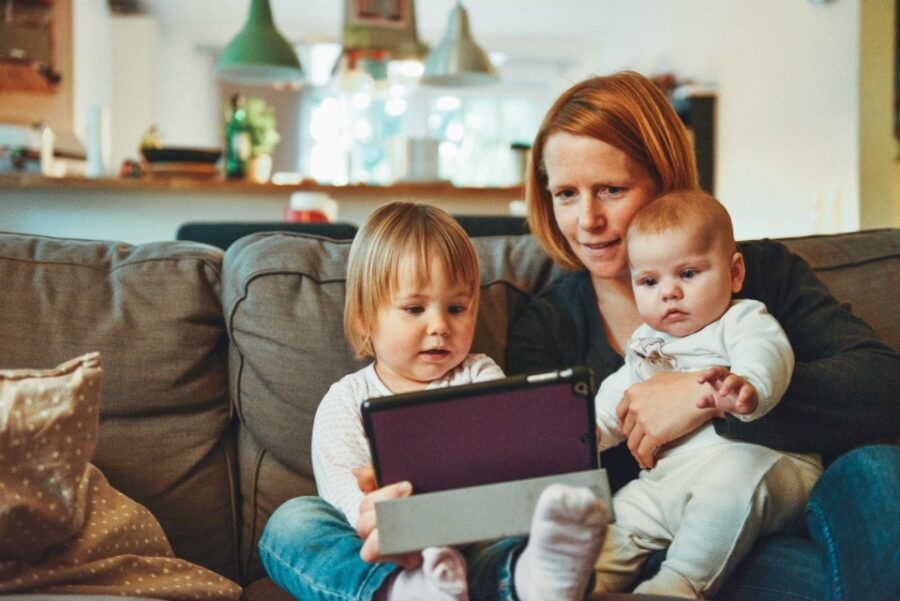 Stay connected. Social distancing is NOT social isolation. It is important to stay connected to your friends, social and family networks via technology even when you can't physically spend time together. We know 50% of your mental health is determined by the quality of the social support you have, so it's essential you maintain your relationships while in isolation. This is especially important for people in the higher risk categories such as grandparents, those with other health conditions, and for those with pre-pandemic mental health problems. Phone calls, FaceTime, Skype, Zoom, emails, social media, even good old-fashioned letter writing are all still possible.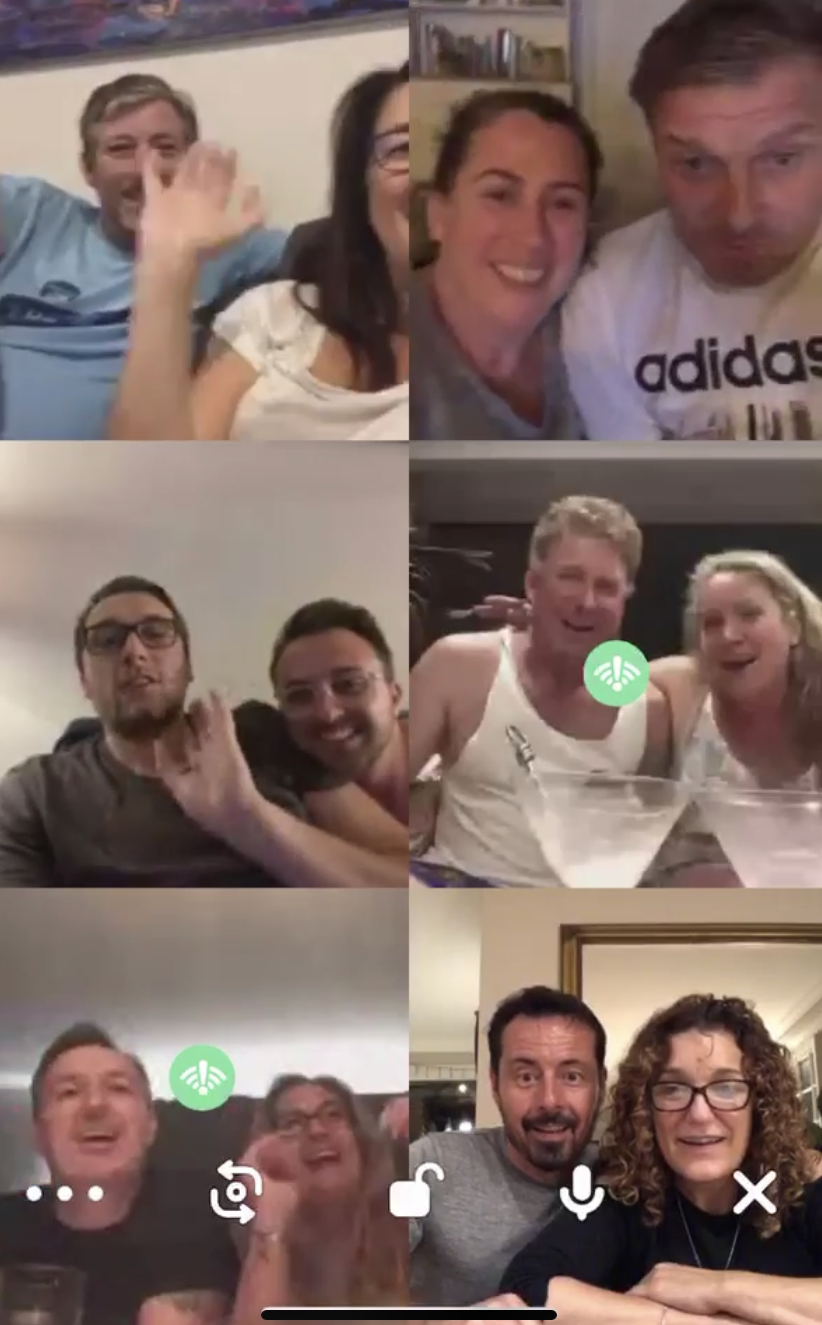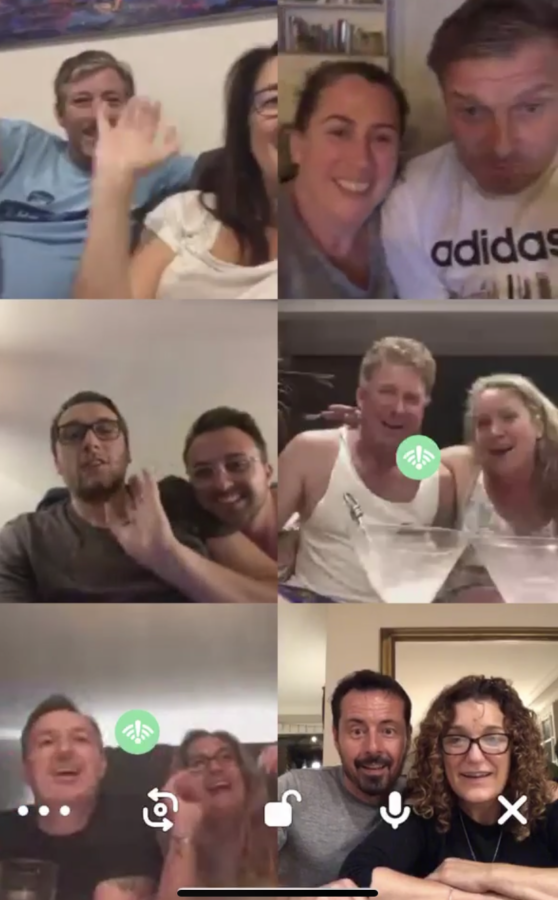 Zoom Parties, 'Drive-by' letterbox parties and Netflix watch parties are all increasing in popularity for kids and adults to remain connected. Adults are using technology not only for working remotely but for morning coffee chats, Friday night drinks and exercising with friends. The positive from practicing these strategies in isolation is that they will improve your communication in your relationships longer term. It also enables you to focus on the relationships with the people you are in isolation with.
Being there for your partner
The dramatic increase in time spent together, feelings of being unable to escape, and a genuine fear of the unknown inevitably heightens the potential for frustrations, bickering, and full-blown arguments. What also makes the situation incredibly complicated is that it's natural for people to have the need for different levels of autonomy and closeness. Lay down some household ground rules.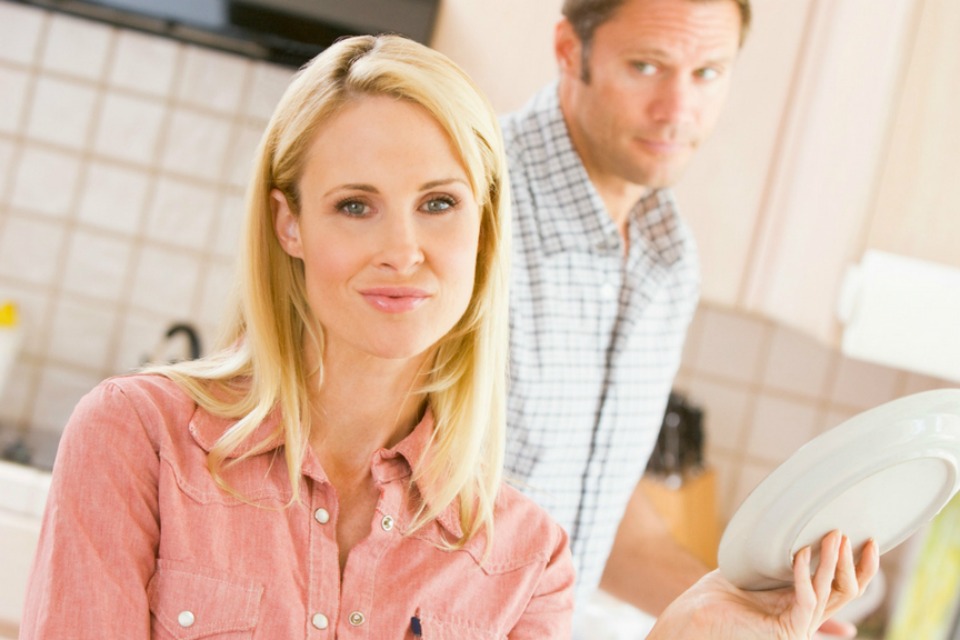 Practice Even More Patience. Stress levels are higher than usual for all the reasons we've outlined above. Practising patience becomes increasingly difficult, and therefore all the more important. When arguments arise – you can use phrases such as, 'I agree with you,' 'I understand,' 'I see your point,' 'We can do this together,' or 'I respect your space and privacy, please respect mine too,' – this helps to remind everyone you are on the same team. In addition, give each other space to help calm down one's mind and senses. We are social beings, but when we are frustrated and feeling overwhelmed, we sometimes need to stay alone for a while. A self-initiated time-out for some self-care is always good for keeping emotions in check and reducing tensions.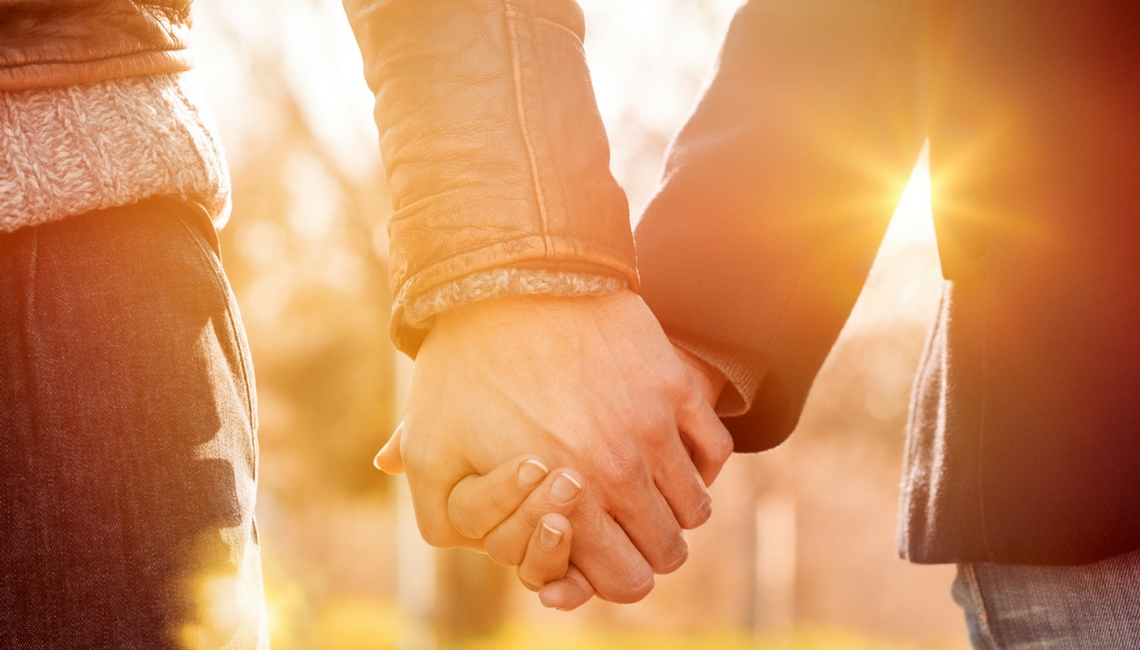 Other tips:
Try to be quieter in general
Clean up after yourself
Go out of your way to foster positivity
Offer to help with additonal tasks around the house
Share the additional family responsibilities
Spend purposeful time together
In addition to setting aside time to spend apart, it's important to also allocate time to spend together. Maybe it's a few hours at the end of the day and/or a midday lunch break. Spending time together as a couple or as a family can be useful in helping everyone keep a more realistic perspective during this stressful time period.
Maintain strong mental health in Iso
Stay Physically Active. Find time to exercise, get out in the sunlight for 20 mins a day. Go for a walk and mindfully attend to your natural environment. Spending time in 'green' spaces such as gardens, parks or wilderness and "blue' spaces like the beach, lake or rivers helps to give your mental health a boost.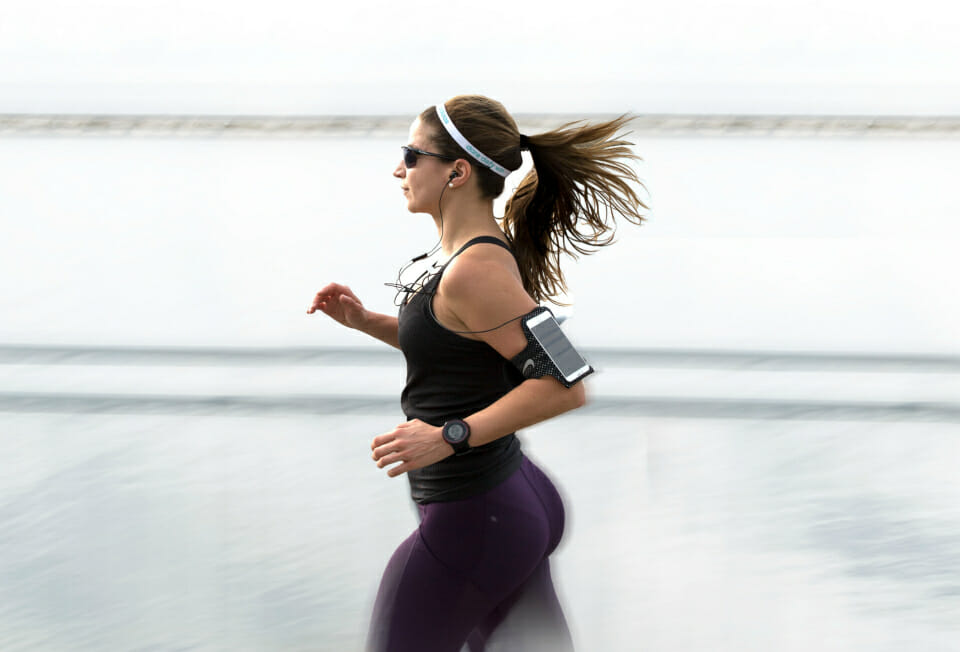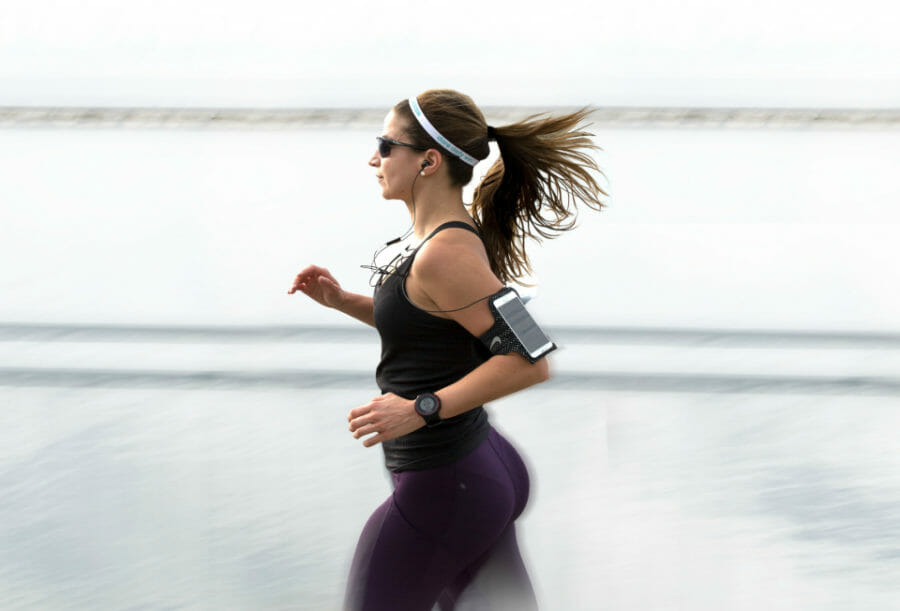 Remember social distancing is not isolation and it is important to stay active. If you are in self isolation – can you exercise at home, use the Healthy Mummy exercises in the app, do some gardening, walk alone close to home, jump on the trampoline, star jumps in the kitchen – get creative!
Practice Self-care.
In addition to exercise. Eat well. Stay hydrated. Sleep for 7 hours a night. Maintain good personal hygiene and enjoy a mindful shower or a bath with salts or oils. Download a mindfulness meditation app such as Smiling Minds or Buddhify and chill out. Use the mediations in the Healthy Mummy Challenge App. Listen to your favourite music or engage in whatever home-based hobby brings you joy. Have an early night and snuggle up with a book, a movie or a loved one.
Create Opportunity.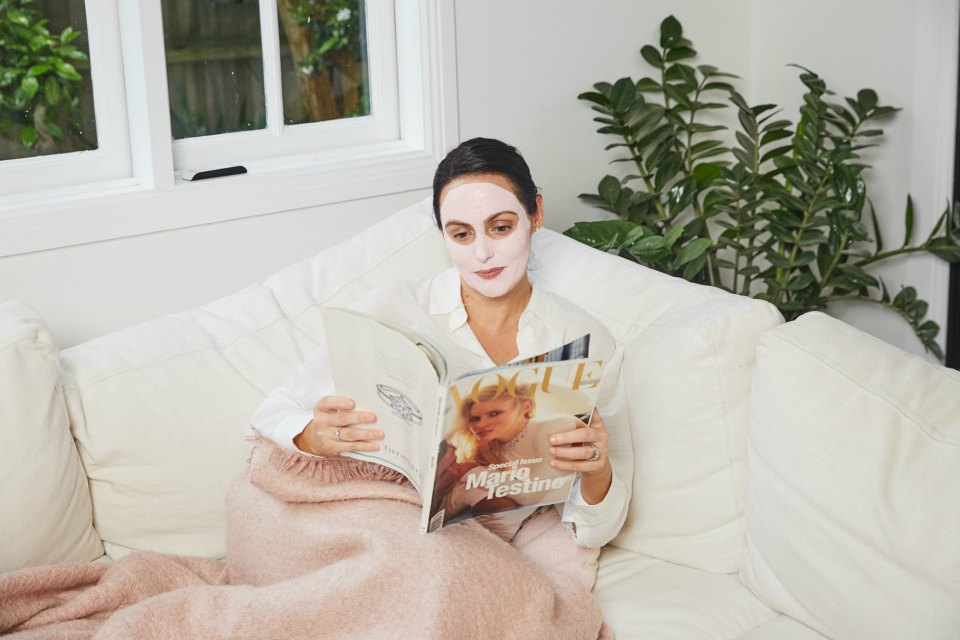 If you need a distraction, find something you've wanted to do for a while and set your mind to it.
That book that you've not had time to read. (Maybe my book "The Journey of You – www.journeyofyou.com.au)
The Netflix series you've wanted to watch.
An online course.
Try and Audiobook or a podcast.
Listen to music.
Play board games or do a jigsaw puzzle.
Sort photos.
Do some de-cluttering around home and a deep spring clean.
Get your paperwork and tax in order.
Bake a cake.
Weed the garden.
Oil the deck.
Whatever special project you want – focussing on opportunity and creating something new is a great way to re-frame the need to be closer to home.
Seek Support as Needed.
In addition to staying connected to your own social and support networks it's important to acknowledge feelings of distress that are difficult to manage and seek professional support. Ask your GP or EAP provider if they can recommend a psychologist or counsellor taking online consultations. Beyond Blue has fact sheets and other resources and free phone and webchats at 1300 22 4636. Lifeline is also a great resource 131114.
Get all the support you need for Home Isolation on the 28 Day Weight Loss Challenge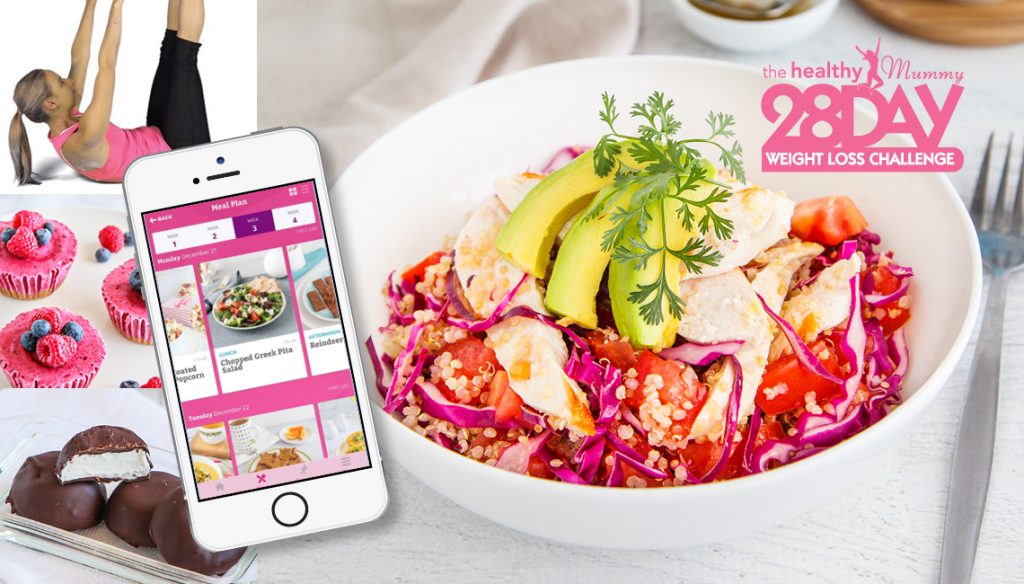 Our 28 Day Weight Loss Challenge is an affordable, customisable weight loss program PROVEN to help mums reach their weight loss goals.
Our Challenge entails:
28 days of at home exercise routines (no gym needed) – with video instruction
Customisable and breastfeeding friendly meal plans
Time-efficient exercises for busy mums – under 30 mins
Challenge combines Pilates exercises with interval and circuit training (HIIT)
Suitable for basic to advanced fitness levels
Home to thousands of EASY-TO-MAKE recipes!