Q&A with Healthy Mummy founder Rhian Allen and her top tips for health and weight loss
Want to know more about our new book The Busy Mum's Guide to Weight Loss? Want to kickstart your health and weight loss? Want to get to know Healthy Mummy founder Rhian Allen?
We had a Q&A session with Rhian herself, here's what she had to say about losing weight, staying healthy, sticking to a budget and her favourite recipes!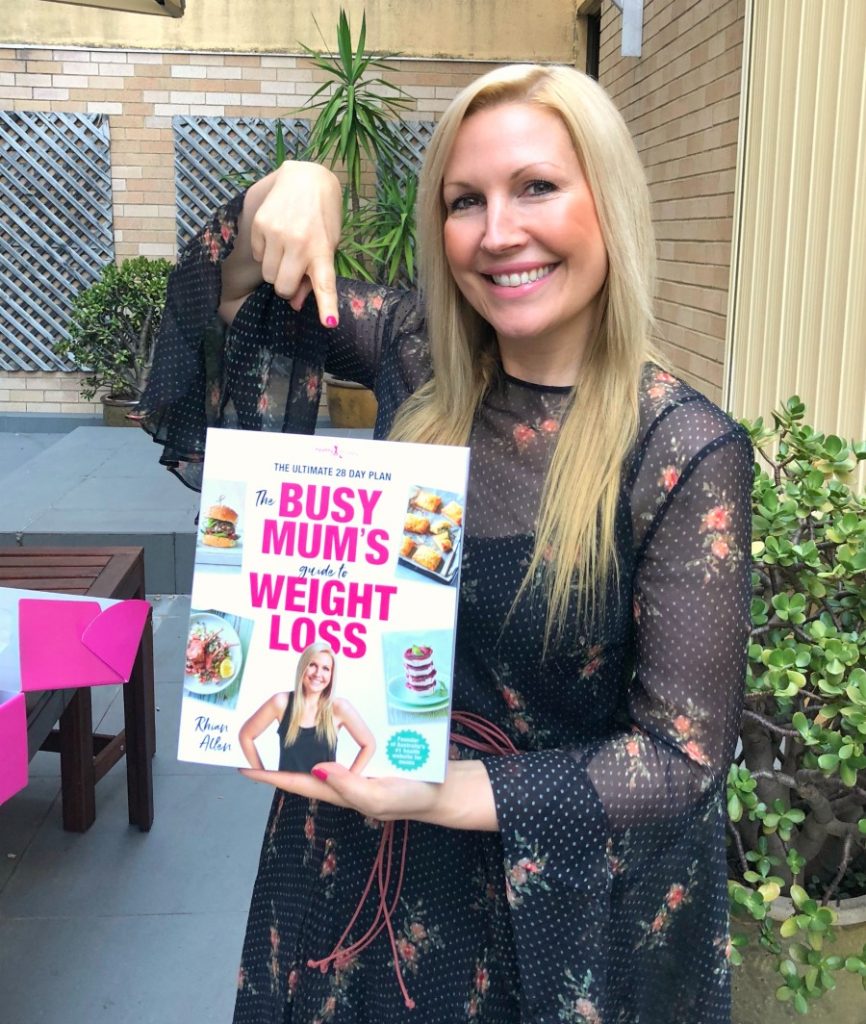 Q&A with Rhian Allen!
What gave you the idea to create the now-successful Healthy Mummy website?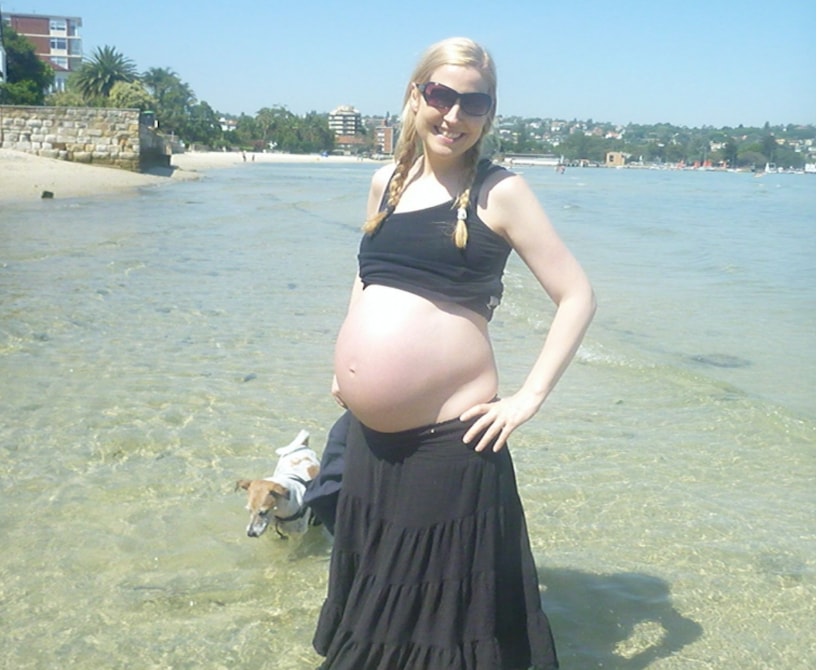 I started The Healthy Mummy in 2010 when I was pregnant with my first child. I was working in corporate media and realised that there was nothing out there for mums who wanted to lose weight and get healthy after having their kids on a national level.
So I quit my stressful, 12 year career, sold my house and invested everything to make a mum-friendly, healthy and sustainable program which places mums as NUMBER 1. It started off with just a few hundred mums using our programs on Facebook. But now in 2018, there are over 1.5m mums in our awesome Healthy Mummy community who are getting healthier and losing weight with our massive range of products including the 28 Day Weight Loss Challenge and Healthy Mummy Smoothies.
What is the aim, apart from obviously weight loss, of your Healthy Mummy program?
We are all about empowering mums to live a healthy life with their families. It's not all about going to the gym every day and trying the latest superfoods, it's about cooking healthy, family-friendly meals that are affordable too and being able to play and be active with your kids.
The recipes and exercises are put together for new mums, but could anyone follow this program with success?
Anyone can follow this program whether you're a new mum or not! If you're breastfeeding and following The Busy Mum's Guide to Weight Loss, you should aim to add an extra 500 calories (2200 kilojoules) on top of your usual energy needs as your body burns up a lot of energy when you're producing breast milk. Have a few more snacks, a smoothie or up your portion size for main meals.
Why a 28 day plan?
On our 28 day plan, you can expect to lose between 500g and 1kg a week. It's about gradual, sustainable weight loss and being healthy without depriving yourself rather than an immediate quick fix like lots of unhealthy fad diets.
How do keen mums get started?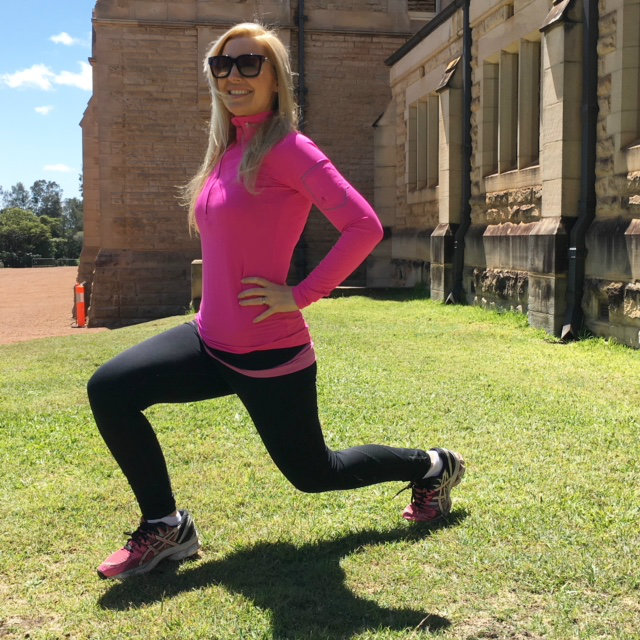 When you're ready to start losing weight and taking control of your health, the first thing to do is calculate your BMR. This number indicates how much you can eat and still lose weight and stay healthy. To work that out, the formula for women is:
655 + (9.6 x your weight in kg) + (1.9 x your height in cm) – (6.8 x your age in years)
Then to work out your total daily calorie needs, you need to multiply your BMR by the activity factor that suits your lifestyle.
If you do little/no exercise, multiply your BMR by 1.1
If you're a light exerciser (sports 1-3 days per week) multiply your BMR by 1.275
If you're moderately active (sports 3-5 days a week) multiply your BMR by 1.35
If you're very active (sport 6-7 days per week) multiply your BMR by 1.525.
That figure is the total number of daily calories you need to maintain your current weight so before you start the 28 day plan, reduce this figure by 10-15 per cent to calculate how many calories you should aim to consume each day to lose weight. As always, this is just a guide so if you feel hungry, eat and if you're not, don't!
What is the key to setting goals?
I LOVE using SMART goals. Keep these five things in mind before you start your journey:
Specific- say 'I want to lose 4kg' rather than just 'I want to lose weight.'
Measurable- aim for 'I'll go to bed at 9pm every night' rather than 'I'll go to bed earlier.'
Attainable- keep it realistic and say 'I will walk 30 minutes a day' instead of 'I will exercise for 4 hours every day.'
Relevant- 'I will fit into my wedding dress' rather than 'I won't eat Nutella from the jar anymore.'
Time-bound- 'I want to lose 3-4kg a month' instead of 'I want to lose weight fast'
What are your three top tips for timesaving and planning?
1. Start early
I wake up before everyone else so I can fit in a workout before it all gets hectic with work meetings, school drop-off and all the other distractions!
2. Meal prepping makes life so much easier!
I like to do a big cook on the weekends and freeze meals so that on the nights I don't have time to cook I can pull out a healthy, family-friendly meal and have it on the table in minutes.
3. Keep a diary
Writing down your goals and seeing them will keep you accountable so you can track your weight loss and health.
What are your three top tips to stay on a budget?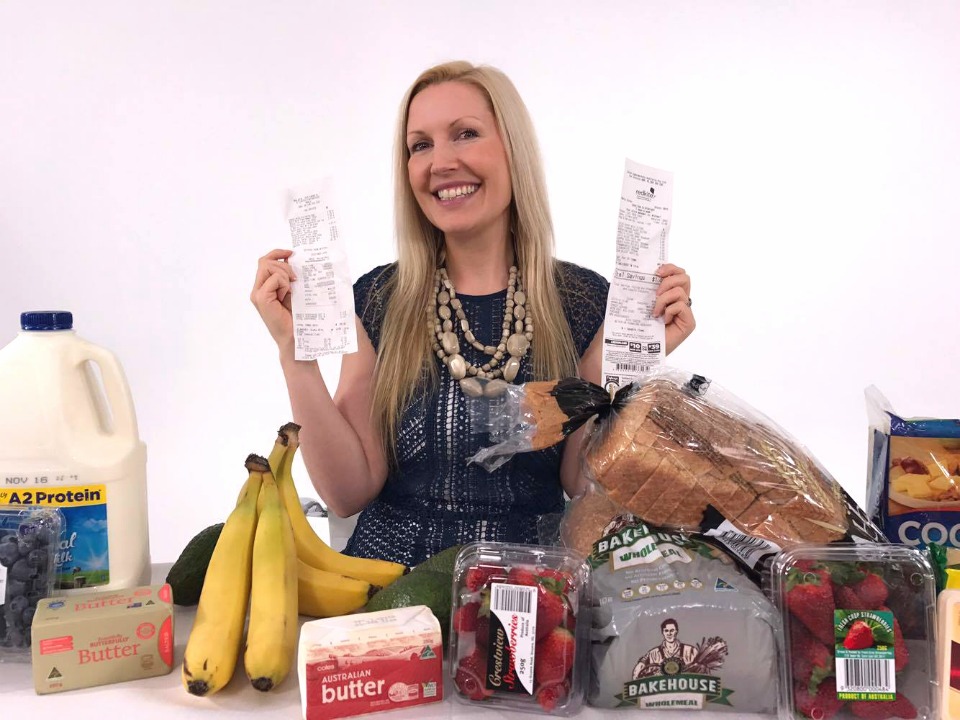 1. Use a list when you do your grocery shopping and stick to it.
Take note of what you already have in your fridge, freezer and pantry and remember you can always swap ingredients for what you already have.
2. Buy in bulk
You can save heaps of money by buying large amounts of certain ingredients like meats, frozen fruit and veggies, pasta, rice and tinned goods.
3. Shop online!
If you're often tempted by the unhealthy things you see on special, you can avoid being impulsive with your purchases. It'll save time and money as you can compare prices and you don't even need to leave the house!
Tell us five things that are in your fridge now
Avocados- avocado toast is probably one of my favourite ways to start the day!
Spinach- great to put in smoothies as well as salads and pasta dishes.
Mince beef- the Mexican Lasagne is a big favourite in our house!
Eggs- you can hard boil them for a snack or use them for tasty egg sandwiches.
Frozen berries- delicious in smoothies and the strawberry cheesecake ice blocks!
What did you have for breakfast this morning?
As it was a busy day, I had a Healthy Mummy caramel smoothie with plain milk, banana, oats and a dash of maple syrup. Breakfast is such an important meal of the day and these smoothies are the perfect meal when you're on the go!
What is the last photo you took on your phone?
I took a selfie with me and my boys, I love spending time with my family, they're my number ones!
The Busy Mum's Guide to Weight Loss is in stores NOW!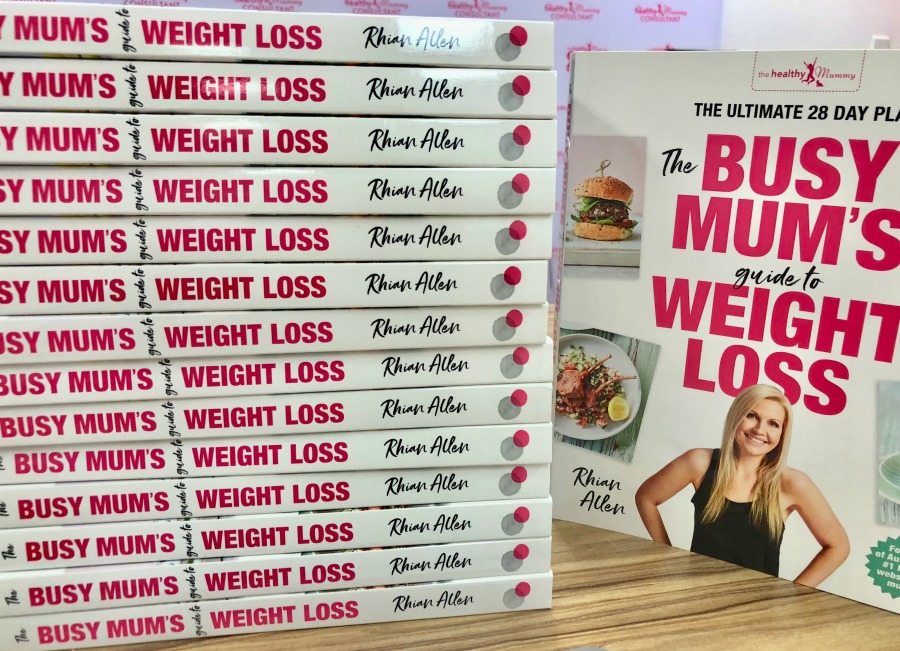 With over 100 delicious, simple recipes the entire family will love, including, expert nutritional guidelines, calorie information and easy-to-follow shopping lists PLUS a full 28 day exercise program, this is the secret weapon every mum needs to stay on track with her weight loss, health and fitness!
The Busy Mum's Guide to Weight Loss is also IN ALL STORES NOW!