This mum shares her favourite quick and freezable recipes for new mums
When you're a new mum, you simply don't have the time to be standing over a hot stove preparing healthy meals all day long.
However, 28 Day Weight Loss Challenge member Kaitie has discovered that she can cook up meals that are easy, quick and can be frozen and saved for later!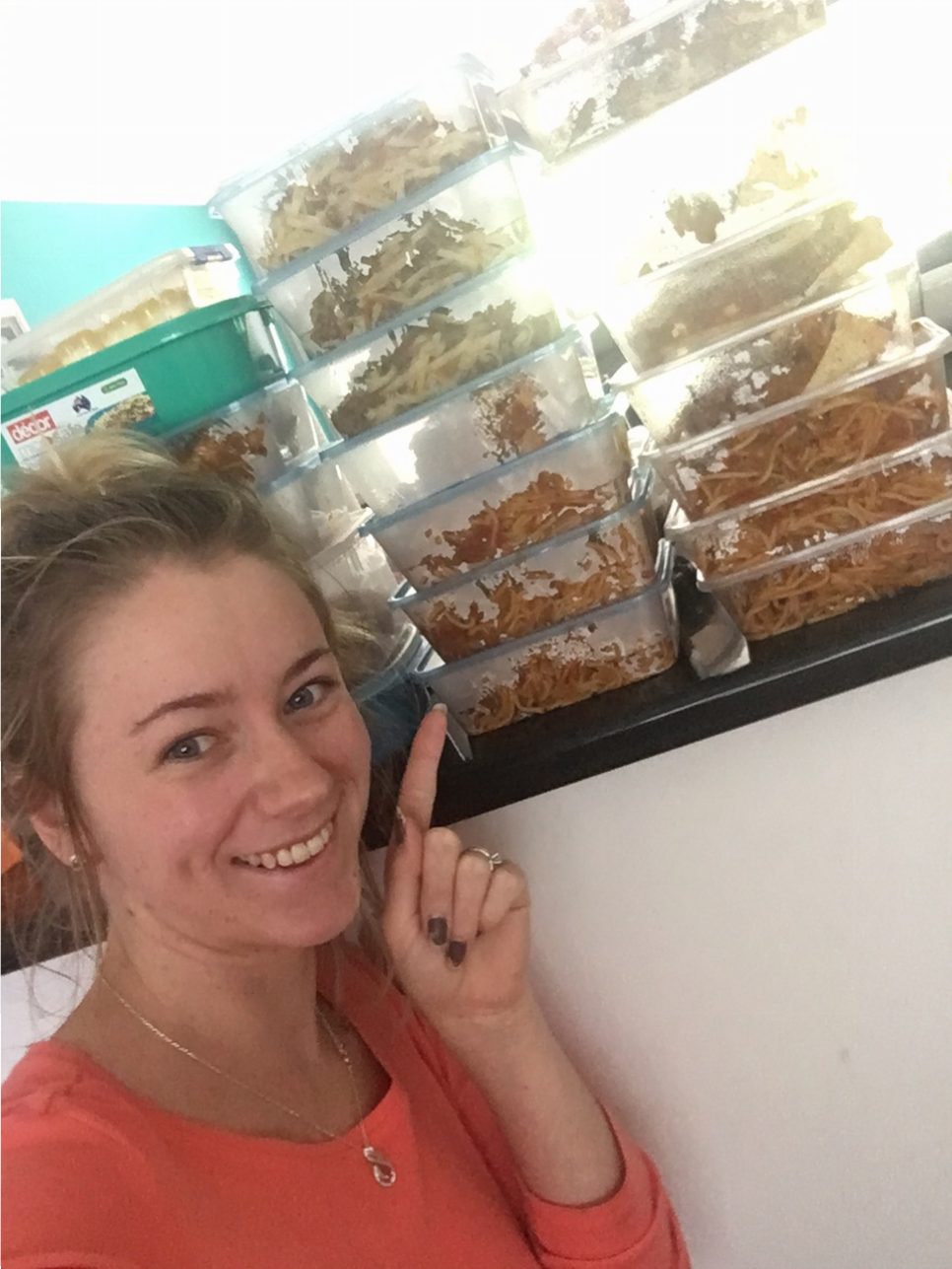 The best gift a new mum could ask for!
Kaitie, who is a mum of two gorgeous girls, says that when you're a new mum, looking after yourself feels less of a priority.
As a result takeaway dinners seem like the perfect-go-to-option especially when you are feeling tired, ridiculously busy, hungry and completely exhausted.
As a result, Kaitie suggests making new mums freezable, healthy dinners are the PERFECT gift.
"I believe the best way to help out a new mama isn't with unneeded toys but to help make her life easier. Giving her healthy, ready-made meals and snacks (all freezable so they can be used as needed) or of course a Healthy Mummy smoothie tub, can make the world of difference."
"When I think about cooking for friends with new bubs, I think of simple things that are filling and easy to heat up. 
"Always make sure freezer meals are heated thoroughly before consumption and if defrosting first, always do so in the fridge in a temperature controlled area not out on the bench."
Check Out Kaitie's top five freezable meals!
If your friend has recently had a baby, help her out by taking a leaf out of Kaitie's book! Prepare a couple of these meals, portion them up and pop them into plastic containers ready for her freezer.
Not only are all these meals quick and easy to make, heat and serve, but they are all made from pantry staples and are very budget friendly. Check them out here!
1. Mexican lasagne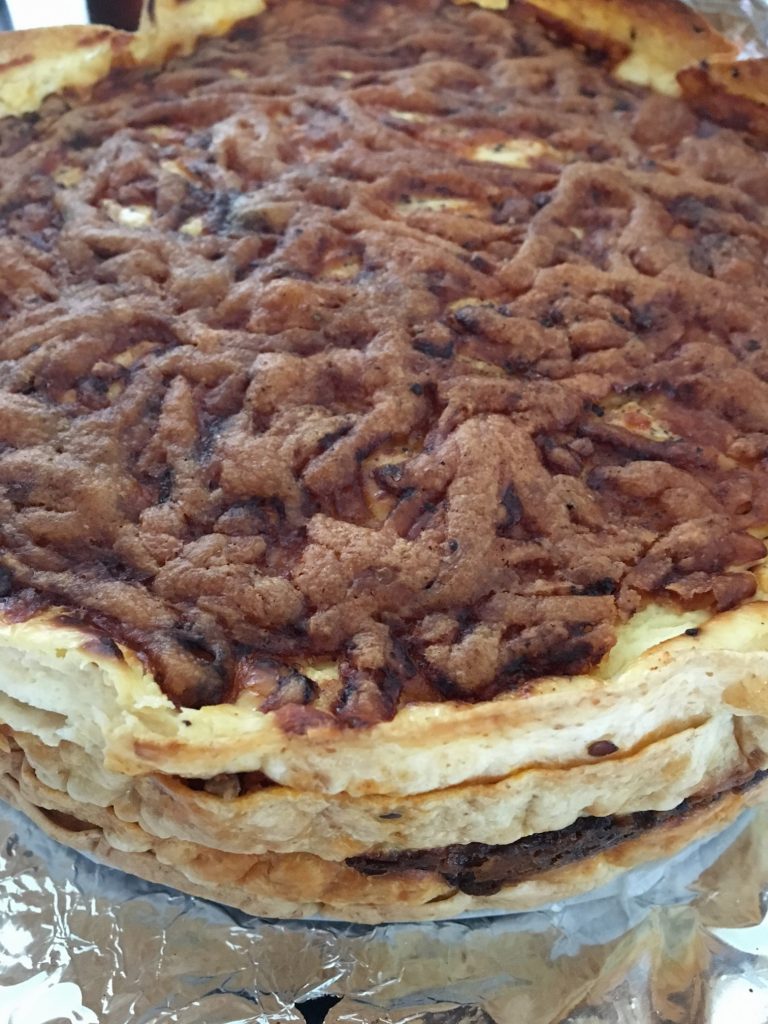 Kaitie says, "This a family fave in our household, quick to whip up, freezes well. It can be served with vegetables, salad or on its own." Get the recipe here.
2. Beef san choy bow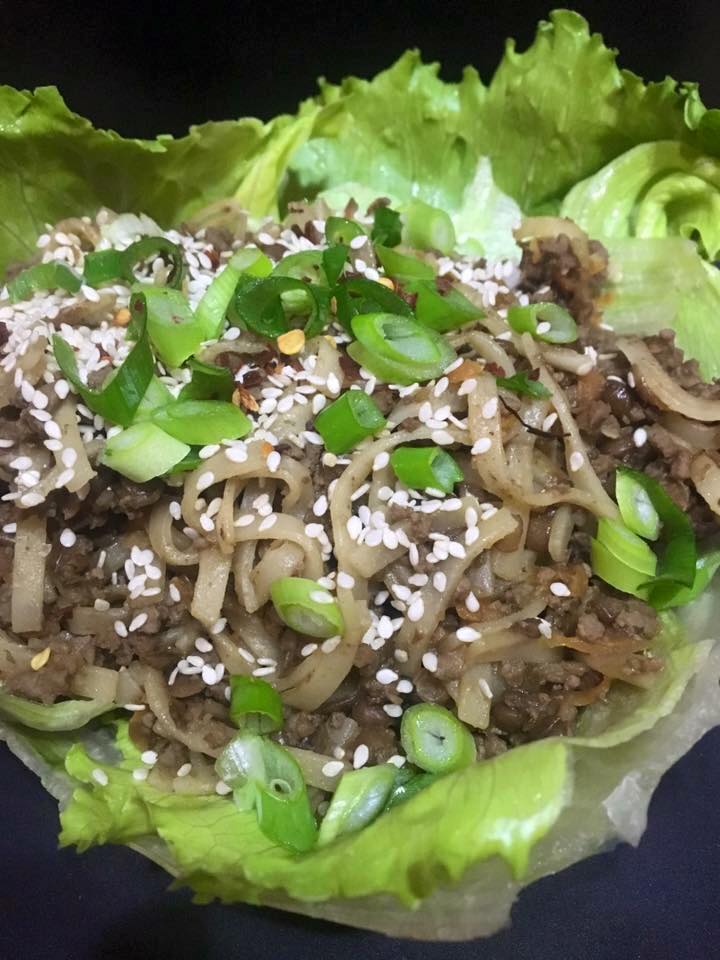 "YUM! Heat and eat it on its own, have it served in a lettuce cup or wholemeal wrap. Whatever way you have it, it's a hit!" Get the recipe here.
3. One pot spaghetti bolognese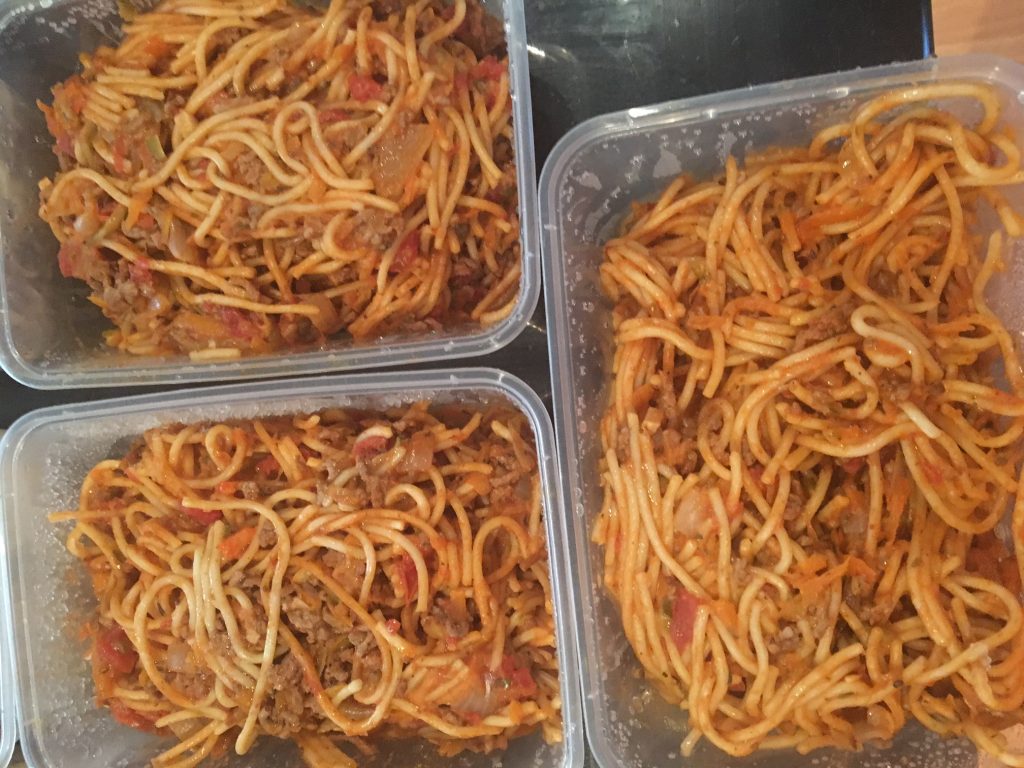 "Family fave in most households especially if the new mama has other kids they will all love this one! It's filling, family friendly and a whole meal on its own, hey if need be chuck it in the microwave and eat it straight from the container! Come on we've all been there!" Get the recipe here.
4. Chicken and pineapple fried rice
"A delicious healthy alternative to takeaway and super easy to make! Why not even team it up with our fabulous Asian Style Honey chicken for the full takeaway experience at home. Get the recipe here and the Asian Style Oven Baked Honey Sesame Chicken here.
5. Grilled chicken skewers with satay sauce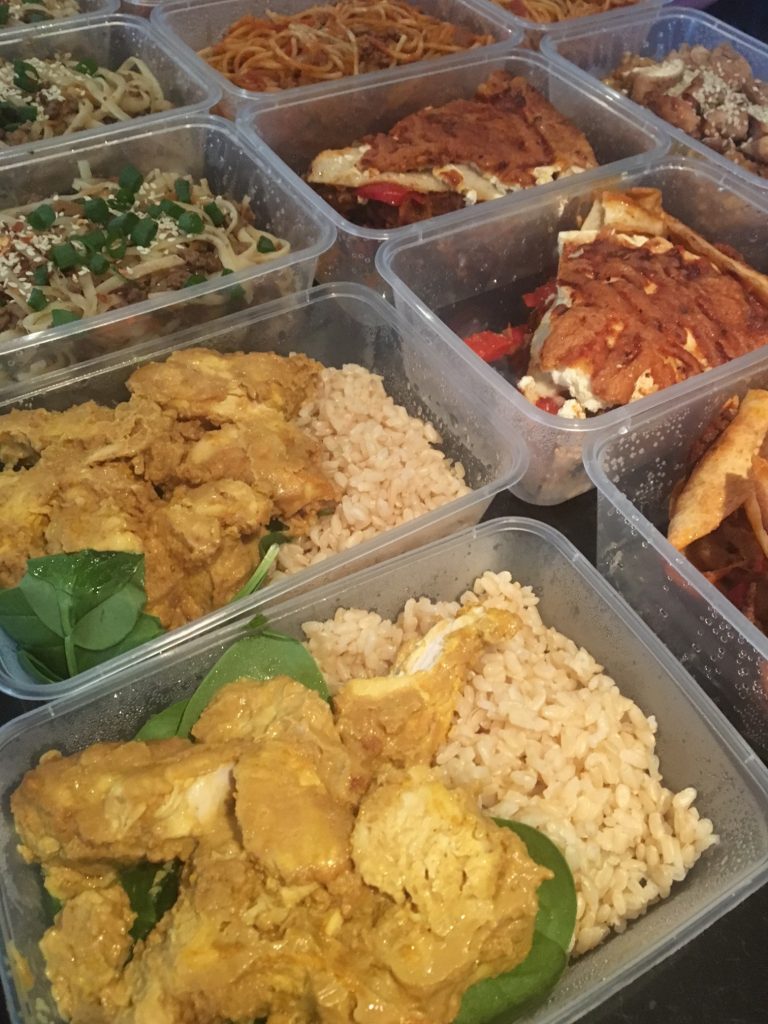 "This has always been a family fave in our house. It is quick and easy to make, delicious and is also easily made into nutritious full meal by adding some greens and brown rice. When preparing this for a freezer stash, always prepare without the skewers." Get the recipe here.
If only all new mums had a friend like you Kaitie, love your work!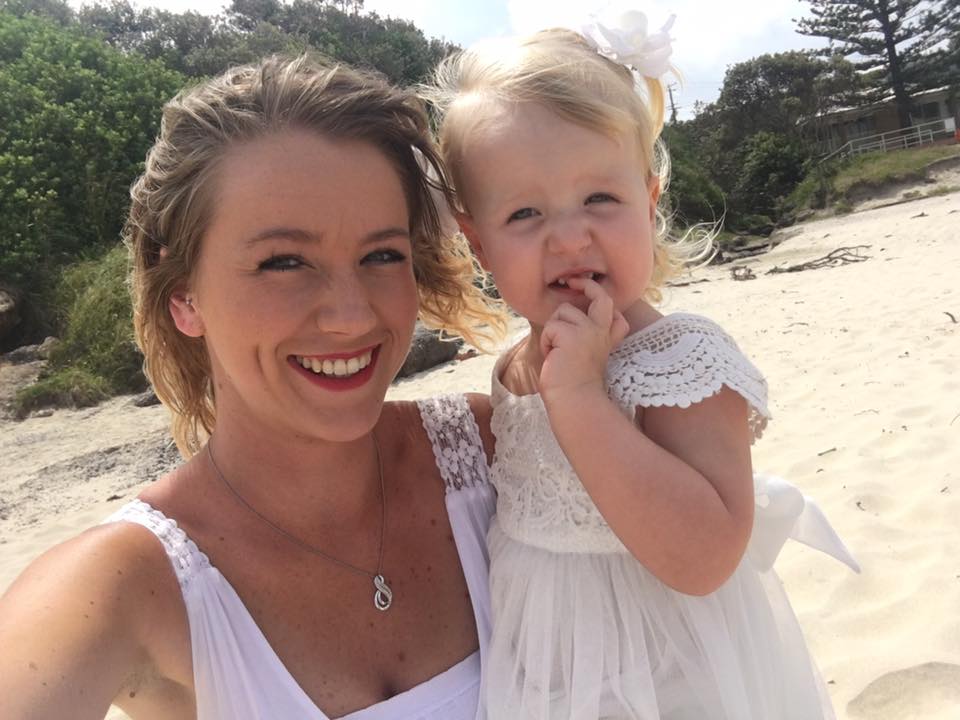 Our 28 Day Weight Loss Challenge is also home to customisable meal plans, recipes and yummy snacks.
While our Challenge is designed to help busy mums lose the baby weight – the meal plans entail healthy eating options that the entire family will enjoy. Here you will find more information on our Challenges.
What Kaitie Thinks About The 28 Day Weight Loss Challenge 
Kaitie's 21kg* Weight Loss
Kaitie credits her incredibly quick slim down to the 28 Day Weight Loss Challenges as well as the Healthy Mummy smoothies which she has now added to her regime to maintain her weight loss.
Kaitie says, "The Healthy Mummy has changed my views 110 per cent! I love healthy food, I know what is in almost everything I eat, I save money and, believe it or not, in most cases, time by using the Healthy Mummy Meal Plans and cooking most things from scratch."
But Kaitie admits that her downfall was her diet. "For me, food has 90 per cent contributed to my weight loss. I love food, I always have but I'm very slowly starting to love me too."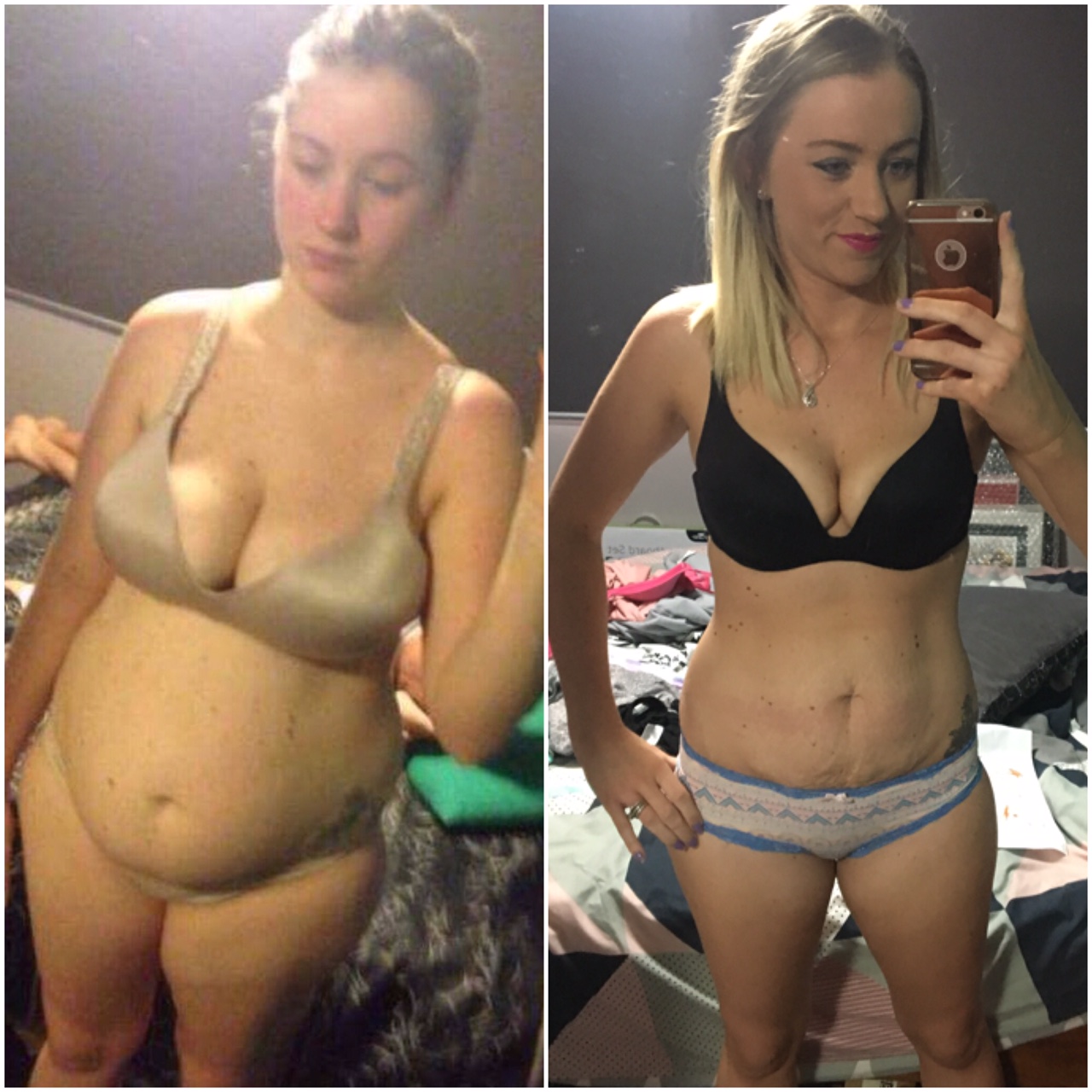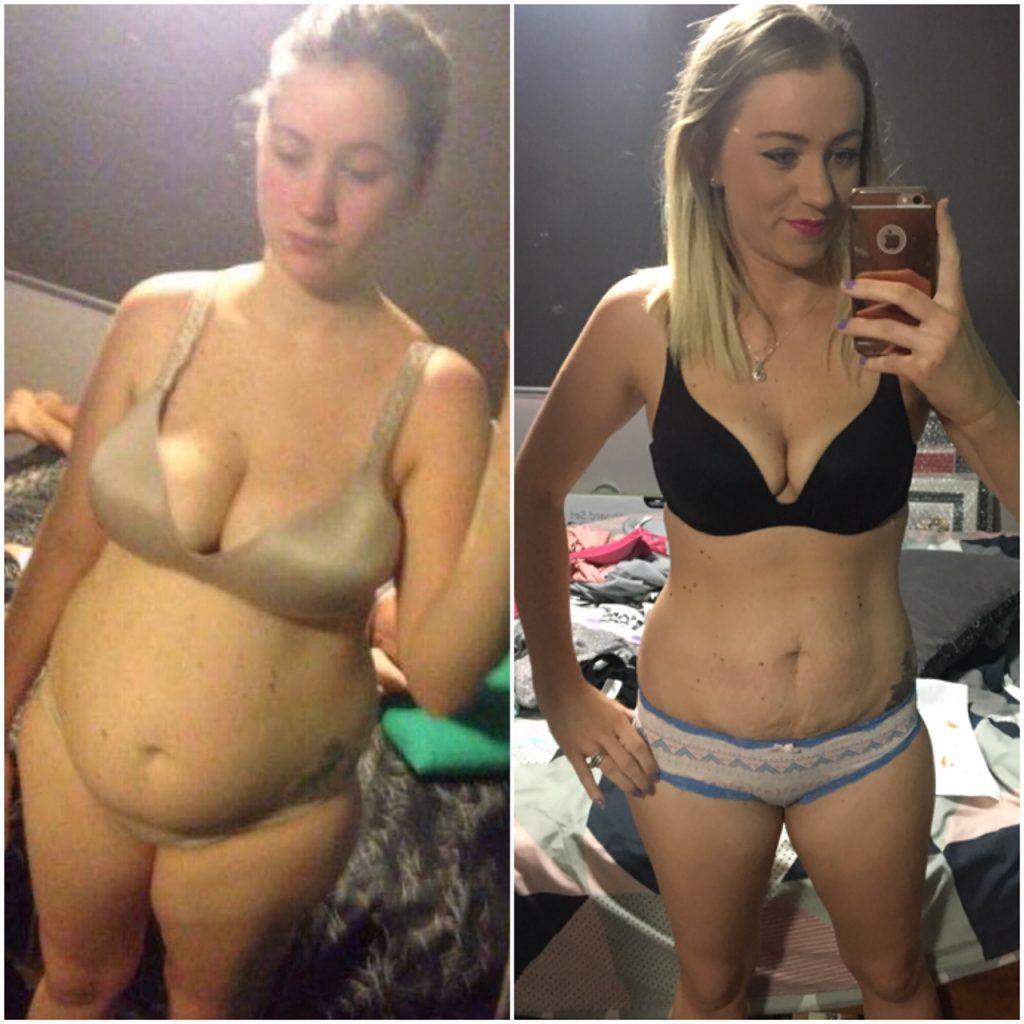 Click here to find out more about the 28 Day Weight Loss Challenge.
Join Thousands of mum on the MUMS ONLY Challenge!
You can join the thousands of mums on the 28 Day Weight Loss Challenge tackling and ACHIEVING their weight loss goals.
Whether you have 5 kilograms to lose or 35 kilograms to lose – The Healthy Mummy is here to SUPPORT YOU and your PERSONAL WEIGHT LOSS JOURNEY.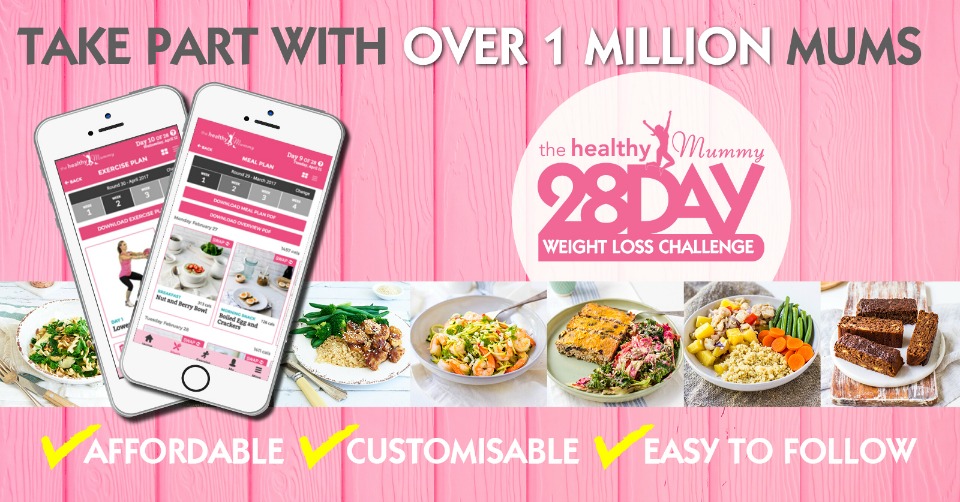 To find out more on the 28 Day Weight Loss Challenge click here.