Quitting Smoking When Pregnant
To have a healthy pregnancy eating well, following a suitable exercise plan are key factors. You should also look at some of the possible bad habits you had before you were pregnant, like smoking and try your hand at quitting smoking when pregnant to give it up for good.  You want to ensure you and your baby have everything you need throughout the nine months.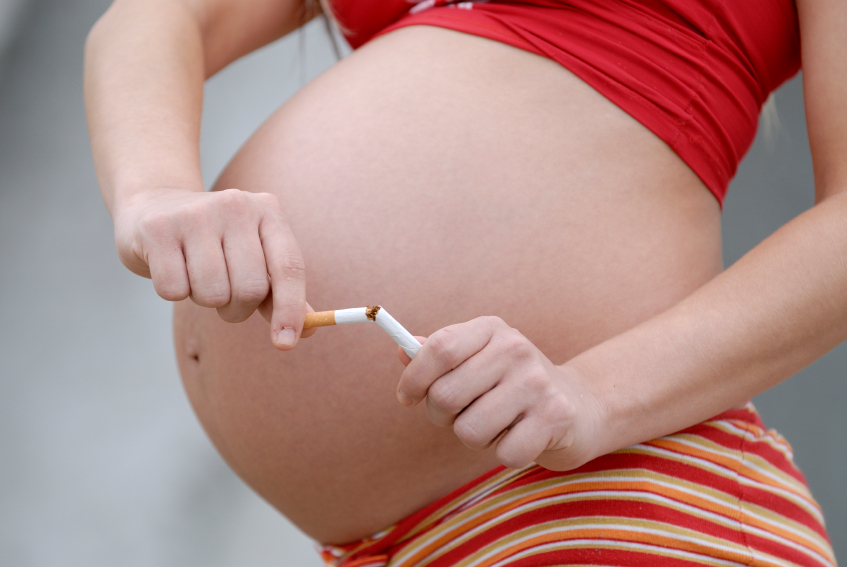 When trying to get pregnant it's a good idea to consider those bad habits you may have and how you can change them so you can be as healthy as possible to give you baby the best possible start.
Quitting smoking is often one of these bad habits. If you have tried to quit smoking before you already know it's not easy and it's not as simple as just stopping. Your body relies on the nicotine fix, as smoking is an addiction.
You may have not planned your pregnancy and have decided to give-up alcohol, smoking and many other "bad habits" you have. Do NOT go cold turkey. This can be just as harmful for your baby especially of you are a 20 smoke to a packet plus a day smoker.
Firstly well done for making the decision to try to quit/reduce smoking!!! You are doing the best for you and your baby and even decreasing the amount you smoke will have many benefits.
Smoking during pregnancy can significantly increase the risk of having a premature or low birth weight baby. Having a baby with a low birth weight can pose problems to the baby and may increase the chance of a baby staying in a Special Care Nursery due to weight and feeding problems related to smoking during pregnancy.
A small amount of research has also found that babies born to smokers carry some of the addictive properties of that of the mother and essentially are going cold turkey to the nicotine. Yes, nicotine crosses the placenta to your unborn baby. This can make for an unsettled baby in the days and weeks post birth as the baby releases the toxins from their body.
So where do you start? When you book into the hospital the midwife/ booking officer will ask you if you or your partner are smokers. This is a legal requirement and it is good for you to be truthful as there are many supports that can be made available to help you decrease your smoking whilst pregnant. As said earlier it is not recommended to stop cold turkey.
The decision to quit smoking is like starting a healthy eating diet plan. It's a lifestyle change. What sort of things trigger the desire to "have a smoke"? Is it as soon as you open your eyes in the morning? Is it when you have your morning coffee? Or is it when you are stressed. Or all of the above? Well it's time to take charge of yourself and change these triggers.
Quitting smoking isn't easy as there are many emotional and physical aspects and your body needs to learn to not rely on the addictive substances in nicotine. You have probably heard the horrible things smoking does to you but you still smoke, it's the addiction to the nicotine that makes it difficult to stop.
So what are the options? Firstly go to the www.quit.org.au website. They have excellent education tools and information about what might be best for you. Speak to your GP. Don't do it alone. If your partner smokes. Speak to them. They may be ready too. If they aren't ready you can't push them. They need to be ready.
Start small. Count how many cigarettes you have a day. Are you a packet a day or 20 a day smoker? Set goals just like decreasing the amount you smoke. The first week decrease by 1 cigarette each day. In time you will be down to one a day, then none!!
Learn some distraction techniques. If you find something makes you feel like a cigarette such as simply the sound of boiling the kettle, leave the room and put on a load of washing until the kettle has boiled. You could even add gentle exercise into it. When you feel like smoking go for a walk.
Keep hydrated. Your body needs to flush out the toxins. You'll be surprised how quickly your body repairs itself from the damage from smoking. Some is permanent other damage is quickly repaired.
It is possible to quit smoking. It may not happen the first or even second time you try but give yourself confidence and give it a go. You and your baby have plenty to gain!!
Ali Pickles, Midwife
Click here to visit our pregnancy products shop.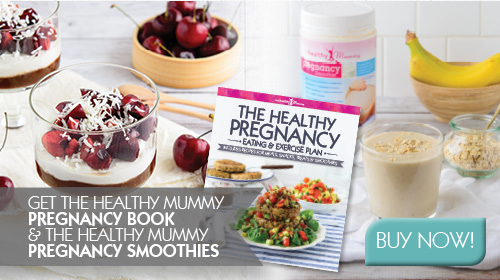 Disclaimer: Always speak to your doctor before changing your diet,taking any supplements or undertaking any exercise program in pregnancy. The information on this site is for reference only and is not medical advice and should not be treated as such, and is not intended in any way as a substitute for professional medical advice..
Our plans promote a health weight gain in pregnancy to benefit the mother & baby and you can read more on this here 
The owners of The Healthy Mummy do not make any representations or warranties, express or implied and shall have no liability or responsibility to any person or entity with respect to any loss or damage caused or alleged to be caused directly or indirectly by the information contained herein and nothing in this disclaimer will limit or exclude any liability for death or personal injury resulting from negligence, limit or exclude any liability for fraud or fraudulent misrepresentation, limit any liabilities in any way that is not permitted under applicable law or exclude any liabilities that may not be excluded under applicable law.