Rae Has Lost 15kg & Gained Self Belief
Rae Willingham has lost an amazing 15kgs with The healthy mummy weight loss plans and today talks about self belief.
Hello everyone,
I have been following the healthy mummy plans since July and have lost 15kgs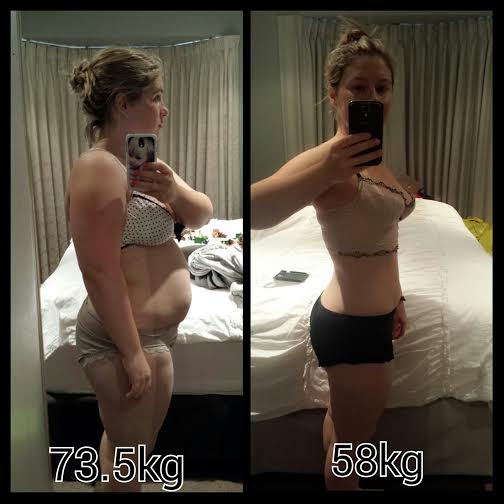 Today I would like to talk to you all about the importance of SELF BELIEF. The biggest battle is the mental one. Like any other muscle the mind needs to be trained to behave the way that you want it to, but unlike any other muscle it tends to backchat!
My self worth is a work in progress. Since becoming a Motivating Mum in September of this year I have battled many old demons. I have lost 15kgs and am wearing a comfortable size 10 but there are days, fewer and further apart now, where I question my worth.
Some days I look in the mirror and find it difficult to see the healthy & fit mum that I have become. My mind is taking a bit longer to catch up with my body. There are days when the reflection looking back at me is the old, overweight, unhappy women of a few months back and it takes a lot of mental strength to see past those memories.
At the start of my journey I was losing big numbers each week so I found it easier to believe in myself, the scales were proof that my hard work was paying off. Now as I get down to the tail end of my weight loss the loses are less noticeable and a heck of a lot harder to achieve. There are weeks were I lose next to nothing, I've even recently had weeks of unexplainable gain.These weeks I find that I really need to exercise my mental strength.
The amazing team at The Healthy Mummy have given me all the tools that I need to succeed but they can only take the horse to water. It's up to me to take the knowledge and skills I have been taught and put them to work. I am so proud to say that failure is not ever going to be an option for me. I am in this for the long run, I couldn't imagine living my life any other way.
The team make this journey as easy as it can possibly be with all of the amazing products that they offer and that is the whole reason that I have stayed the course, even on those days were the old Me tries to tempt the Healthy Mummy fights my corner. I am worthy of feeling amazing about myself and happy and comfortable in my own skin. You are too.
Rae xx
Need to stock up on Healthy Mummy Smoothies? Then see our shop here
And join our 28 Day Weight Loss Challenges here