The incredible Rae Willingham has lost over 11kgs with the healthy mummy weight loss products and plans and is loving the new healthy, confident mums she now is.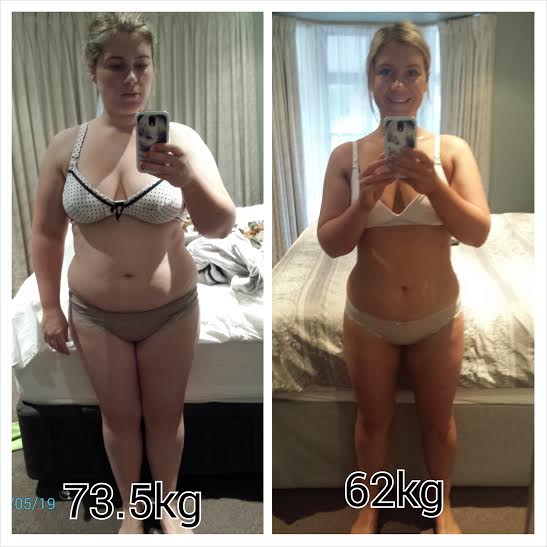 I want to firstly say a massive thank you to the team at The Healthy Mummy. I would not have come so far without the support you have given me over my weight loss journey
I have learnt so much about myself on this weight loss journey, I am well and truly on my way to blocking out all of my old food noise. I have completely changed my relationship with food, there is no longer a guilt associated with 'bad' foods I know that when I slip up I will get right back on the wagon because this for me is a way of life.
I no longer watch the scales for every lost gram. This experience for me is now about how I FEEL and not so much about how I look. And I feel fantastic! I have so much more energy and I am happy. I am truly happy with myself.
This month I have been doing the 28 Day Challenge and I am thrilled with it! The food is sensational and the exercises have made a huge difference to my overall tone and fitness. I cannot recommend the challenge highly enough. It is so easy to follow and having my meals all planned out for me has made my day so simple. I'm still struggling a bit with the preparation and my goal for the November challenge is to be more organised and manage my time better.
I cannot believe how far my mental state has come in a month. I think back to the woman I was at the start of my journey and I don't even recognise her. Gone forever is the angry, upset and anti social former me. I am full of life and energy and no longer have anxiety about going out and enjoying my life. My girls are finally getting the mummy that they deserve and I am a much better wife and friend.
I have made many sacrifices along the way. Mostly my house! It is not nearly as tidy as it once was because now instead of cleaning once my girls go to sleep I pop on the Healthy Mummy Post Pregnancy Exercise DVD and sweat! I no longer spend hours in front of the television of a nighttime, instead I run. I have learnt that it is not selfish to take some time during the day for me. It is a necessity and I am a much better person for it.
For anyone looking to start on your weight loss journey with The Healthy Mummy, all I can say is DO IT! Take that leap of faith because I guarantee you that you will not regret it. It's not going to be easy, some days it is so hard to get up and be motivated but it will be worth it. If I could bottle the way I am feeling I would be a billionaire. I am filled with so much self worth after years of feeling worthless and sad.
I cannot wait to share my future progress with you all. My time as an October Motivating Mum may be over but my journey with The Healthy Mummy is far from finished.
Thank you to everyone who have inspired, pushed and supported me. I cannot begin to thank you enough.
Rae xx
Need to stock up on Healthy Mummy Smoothies? Then see our shop here
And join our 28 Day Weight Loss Challenges here