How beautiful do all these ingredients look altogether?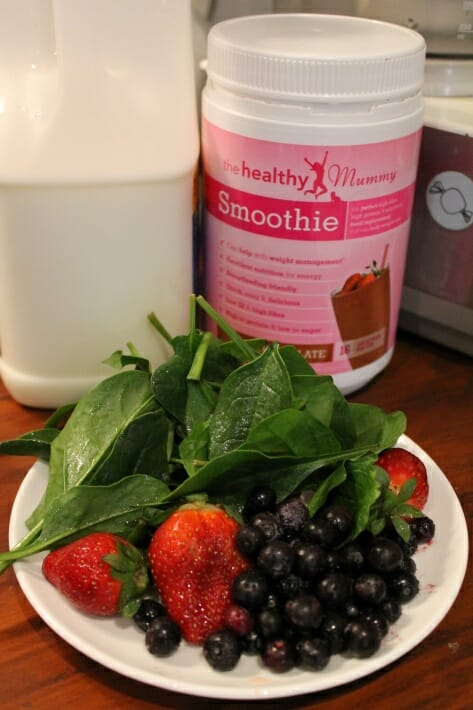 This is a combination of love and a brilliant way to start the week off. You've got iron, folate and vitamin C and an antioxidant superhouse in your berries.
Combine it with the flavour of delicious chocolate and you will be begging for more, hehehe.
What you need is:
2 tbs of chocolate Healthy Mummy Smoothie mix
1 large handful of baby spinach
1/2 cup of blueberries
3-4 strawberries
200-250ml of your choice of milk.
Blitz it together (for  little longer with the spinach) and voila. Health and deliciousness in a cup.
If you are ready to lose weight then The Healthy Mummy plans offer a healthy and safe exercise and diet routine that are safe if you are breastfeeding