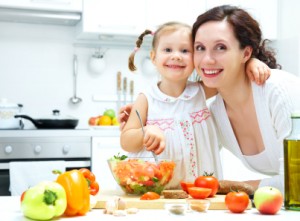 Part of the Healthy Mummy mind set is about creating a healthy lifestyle change for not only you as the Mummy but for your whole family.
Often Mums ask us about how they can help their children adopt healthy eating habits as well, that their child is a fussy eater or will not eat certain foods.
There are a few pieces of advice that our team of health professionals give which are fairly simple.
Eat as a family.