Mum's Pic Reminds Us To STOP Putting Pressure On Ourselves To Be Perfect
This mum says that she's going to focus on living in the real world from now on, because she's sick of seeing pics of mums and celebrity mums who look immaculate after giving birth!
Annette Palma, who is a member of our Healthy Mummy Community and has lost 20kg on the 28 Day Weight Loss Challenge and drinking The Healthy Mummy smoothies, says she feels there's so much pressure on mums these days to look 'perfect'.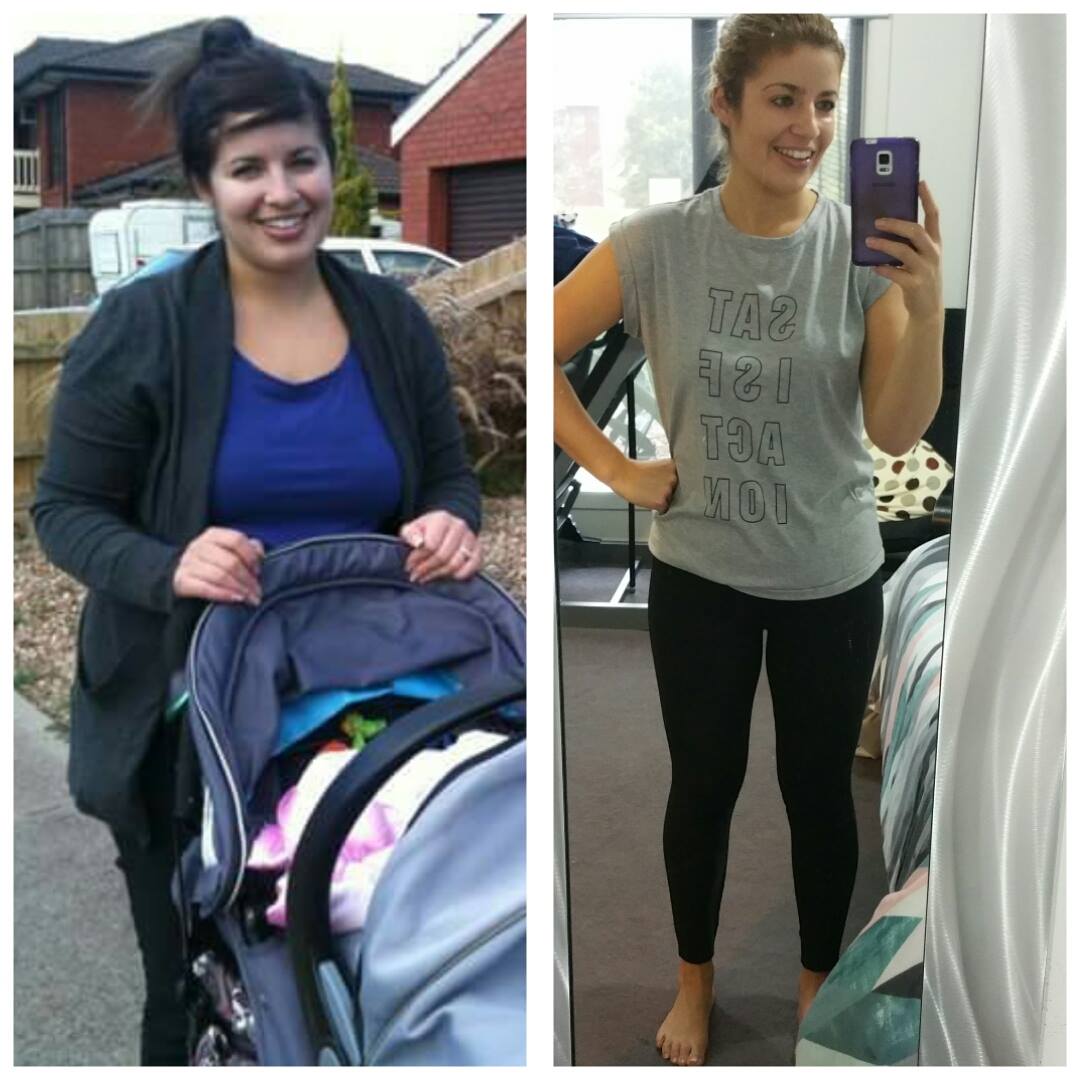 "I feel like mums have this pressure to look a certain way straight after giving birth, which for most of us is just not realistic," she says.
Mum's Pic Reminds Us To STOP Putting Pressure On Ourselves To Be Perfect
"We see all these images of new mums with perfect hair and make-up cuddling their gorgeous, happy newborn when the reality is that the first weeks and months of becoming a mum are really tough.
"It can make mums feel like they are failing, when they really aren't. The reality is you will be exhausted, sore and not get a whole lot done besides looking after your baby and any other children you might have."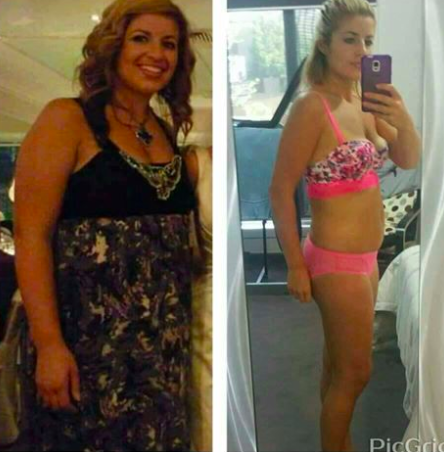 Facebook Vs. Reality
The empowering mum-of-three says that the images she saw on social media made her think that she would be the 'perfect mum', before she had kids.
"No one tells you what it's REALLY going to be like. Actually. Yes they do. You just don't believe that it could possibly be as bad as they make it sound," she says.
"You have this image in your head that you see on social media that you will be the perfect mum. And because you will be the perfect mum, you will have the perfect baby. You know, the baby that sleeps 12 hours from two weeks old, that is calm, smiles all the time, feeds like a dream and doesn't scream blue murder every time you get in the car."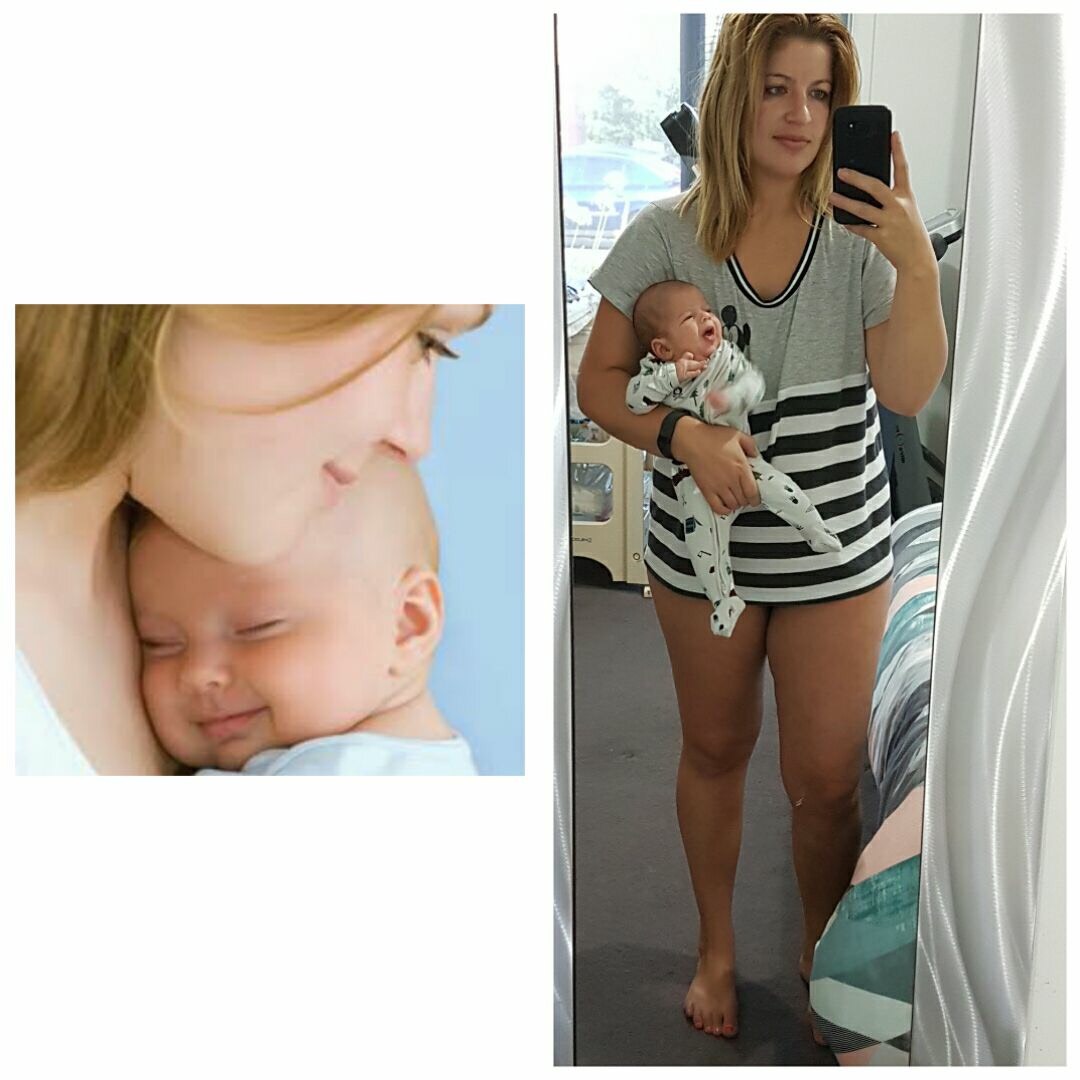 "Well, I am obviously far from the perfect mum. I'm sharing this pic of me without my bra and pants on and without my hair immaculate. While I may not be the perfect image of a mother, that doesn't make me any less of one or a 'bad' one.
"This is my version of motherhood at this moment and it's enough. It's enough that I'm being the best I can be for my little ones.
"So wherever you are on your journey to a better you, whether you have 40kg to lose or are at your goal weight, just be you and not what someone else wants you to be."
Well said Annette! We couldn't agree more. There is such a 'glossed over' view of motherhood but the fact is, it's real and it's not always so glamorous. We're all just doing the best we can and that's what makes us GREAT!
Annette recently shared an incredible pic with our community reminding mums what a postpartum body REALLY looks. In the past, she has also shared her health and weight journey with us. This can be read here.
Getting Back In Shape After Baby
Here at Healthy Mummy H.Q we are all about supporting, empowering and encouraging mums to be their happiest and healthiest self!
It is our job to reiterate the fact that every woman's body is different. Especially when it comes to losing the baby weight. It is important to remember that no two weight loss stories are alike.
Some mums drop the baby weight within a couple of weeks of giving birth. Most do not. And both results are completely normal.
If are wanting to tackle your weight (and you have been given the green light from healthcare professional that you are ready to exercise again) that's where The Healthy Mummy can help.
The good thing about The Healthy Mummy is that our products and plans are designed to work with YOUR individual journey.
The Healthy Mummy products and plans have been specifically developed to help mums lose weight in a safe and healthy way.
When you are ready, check out what we offer to find out more.
The Healthy Mummy EXISTS to support and EMPOWER WOMEN LIKE YOU!