Recipe, Exercise and Activity of the day!
What's on the agenda for today?
It's super important for us all to stay focused on our health, both physical and mental. Eating well, and keeping up our exercise plan as well as making sure the kids are entertained while at home are all priorities.
With that in mind, here's a recipe to make, an exercise to do and an activity for the kids!
RECIPE OF THE DAY
Bounty Choc Chip Cupcakes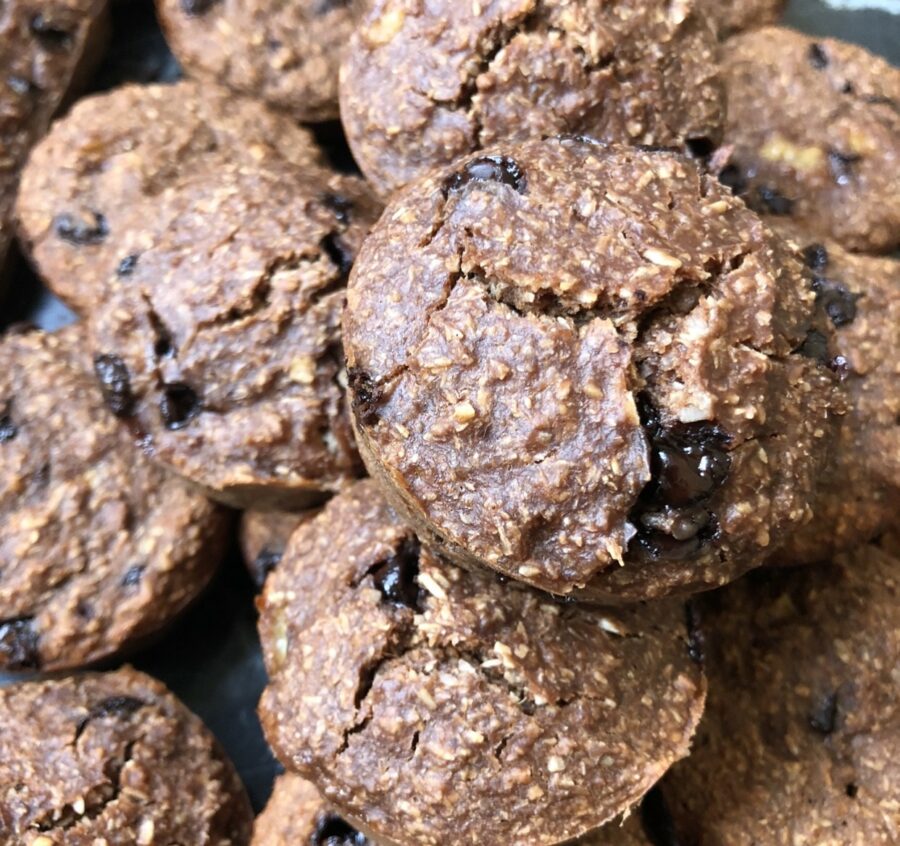 Have you tried these yet? They are AMAZING! Kids absolutely love them. Chocolate, coconut and cake – what more could you ask for? A perfect snack to make with the kids, plus they're only 112 cal per serve.
EXERCISE OF THE  DAY
The single-leg raise is a great exercise for working your lower abs and building strength and flexibility in your hips and back. Add this to your daily exercise workout.
Single leg raise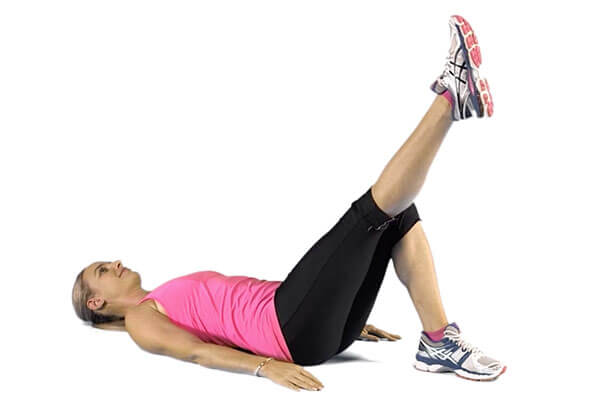 Starting Position: Lie on the floor on your back with arms by your side and legs lengthened. Bend your left knee and place your left foot flat on the floor, a few inches from your torso. Straighten your right leg and hold 1 inch off the floor. This is your starting position.
Execution: Exhale and slowly lift your right leg up in line with your left knee, keeping the right knee straight and left foot flat on the floor. Relaxing your head and neck on the floor, slowly return your right leg down to one inch off the floor. Perform exercise for 30 seconds and then repeat exercise on the opposite leg for 30 seconds.
ACTIVITY OF THE DAY
How to make goop!
This is a great sensory activity that kids love! It's educational too as there's measuring out involved. There are no obscure or special ingredients needed either, chances are you will have everything you need ready to go!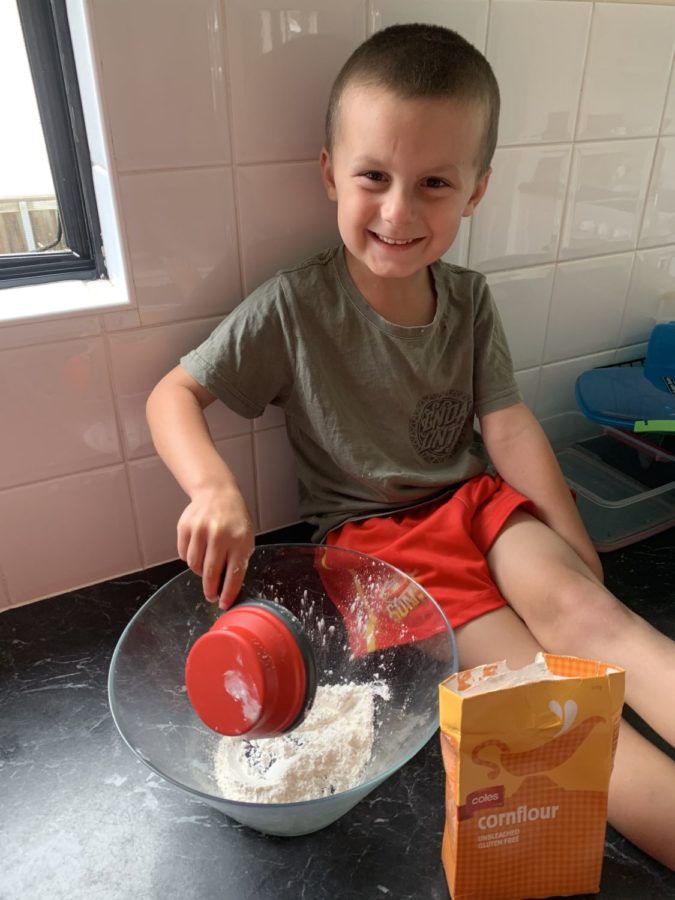 INGREDIENTS
1.5 cups corn starch

1 cup water

1 tsp of food colouring 
INSTRUCTIONS
Place all the ingredients in a large bowl.

Use a fork to slowly and carefully mix the ingredients together until completely combined.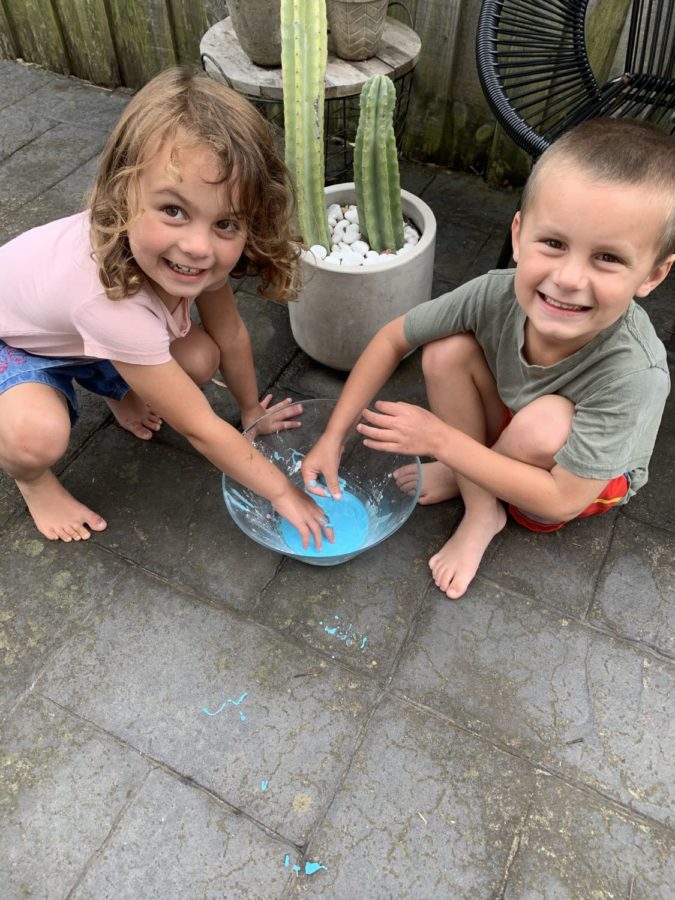 If you've ever combined these two ingredients while cooking, you know what happens when they're mixed together. Resting in a bowl, a cornstarch and water mixture looks like liquid, but if you put some pressure on it with a spoon, it can firm up so much you can hardly stir it. You'll see the delight on the faces of kids as they sink their hands into it!
If you've never made it before, you must! It's so easy and it will keep your kids entertained for ages!
Are you a 28 Day Weight Loss Challenge Member?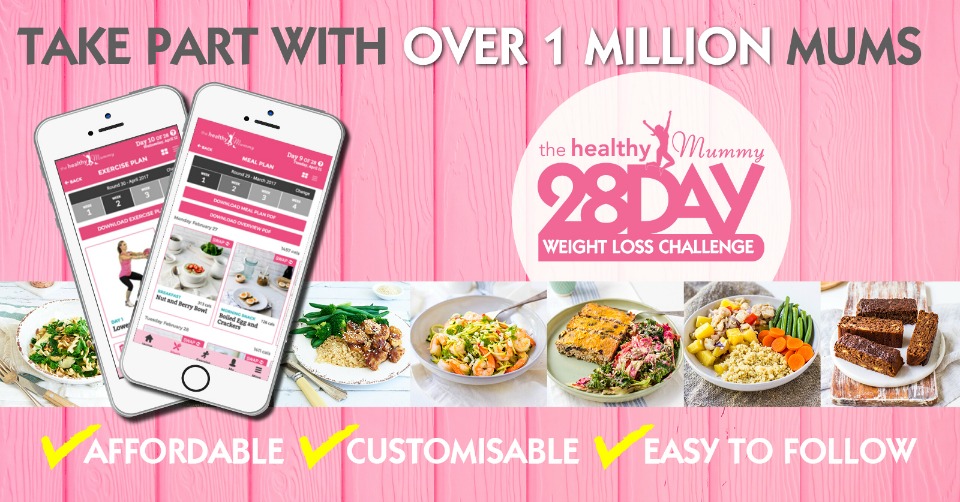 Our 28 Day Weight Loss Challenge is an affordable, customisable weight loss program PROVEN to help mums reach their weight loss goals.
Our Challenge entails:
28 days of at home exercise routines (no gym needed) – with video instruction
Customisable and breastfeeding friendly meal plans
Time-efficient exercises for busy mums – under 30 mins
Challenge combines Pilates exercises with interval and circuit training (HIIT)
Suitable for basic to advanced fitness levels
Home to thousands of EASY-TO-MAKE recipes!