Renee's Weight Loss Story
Hello Healthy Mummy I want to say a big thank you for your Healthy Mummy weight loss products
I have lost over 13kg with the Healthy Mummy Product.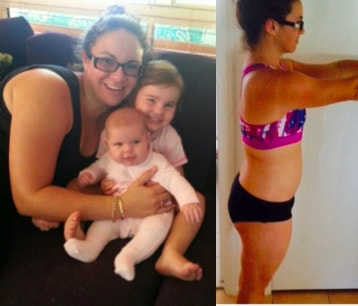 I had the ultimate goal which was to take my beautiful family to Canada for a white Christmas. I achieved my goal of 75kg and I am now back from Canada with a whole new wardrobe I even took my healthy mummy smoothies with me I love them so so much!
I have found it so difficult to even find a before photo cause I was so ashamed. But here are some photos:)
I am now on the way to 68kg. Thank you healthy mummy!
Renee Ellison
If you are ready to lose weight then the Healthy Mummy plans offer a healthy and safe exercise and diet routine and you can get a 10% discount by using code LOYALTY at the checkout PLUS our BEST SELLING 28 Day Diet & Exercise Plan is available as a 200pg Printed Book