A Mum's Review Of The Garmin Vivosmart HR+ Fitness Band
As a wearer and lover of fitness bands I've come to realise that not all are created equal, and one of the standouts for its smartness and practicality is the Garmin Vivosmart HR +.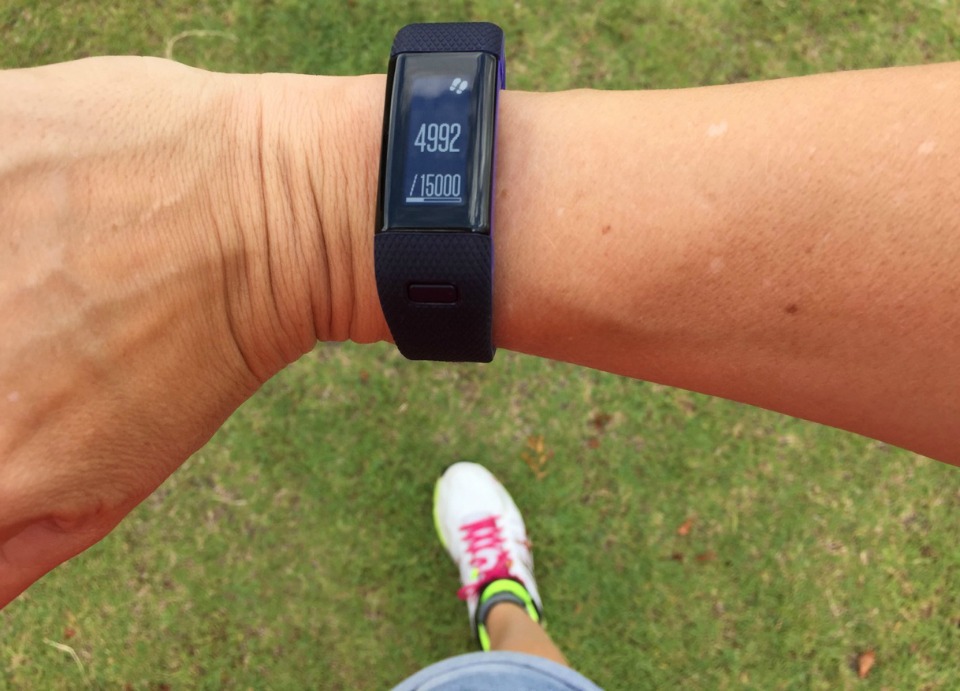 Now I'm not a professional athlete by any stretch of the imagination but I am working to become more active.
I've also been known to do a few of the Healthy Mummy fat-burning workouts in my backyard, much to the amusement of my young children because co-ordination is not my forte.
This is why I love fitness bands; they not only keep you accountable but are quite motivational, especially when it comes to getting those steps done every day.
A Healthy Mummy's Review Of The Garmin Vivosmart HR+
It's fitted with wrist heart-rate technology and monitors this 24/7 – great for someone like me who is trying to get fitter and lower her resting heart rate.
There is an in-built GPS that tracks your distance and pace when you run or walk, so no more guessing about the actual distance you just completed.
You can find out how many calories you have burned because this device quantifies the intensity of your activities using intensity minutes. I was surprised to see how many calories I burnt cleaning the house!
It measures, steps, distance, floors climbed activity intensity and shows you this on a glare-free wrist screen.
Using the swipe screen, yes I know how fancy, you can read texts, social notifications, turn on your music, check the weather and oh so many other incredible things – all on your wrist band.
5 Reasons I Love This Device
1. It's oh so smart, and while the smartphone app is fabulous to get the nitty gritty details of your activity, sleep patterns, heart rate etc, I love that all the vital details I want are on my wrist.
2. I've had another fitness band and after less than two years it broke because it just didn't seem as hardy as this one. As someone who is allergic to nickel, I find this fitness band easier on my skin and have not got a rash since wearing it.
3. Another plus factor is that I don't feel it when I sleep which is a MUST for someone who struggles to sleep at the best of times.
4. The Garmin Vivosmart HR+ also holds is charge for a long time, I get nearly a week out of it which is very handy.
5. This fitness band also automatically syncs with your smartphone and saves stats to an online community that you can join and use to motivate and inspire you to keep achieving your goals.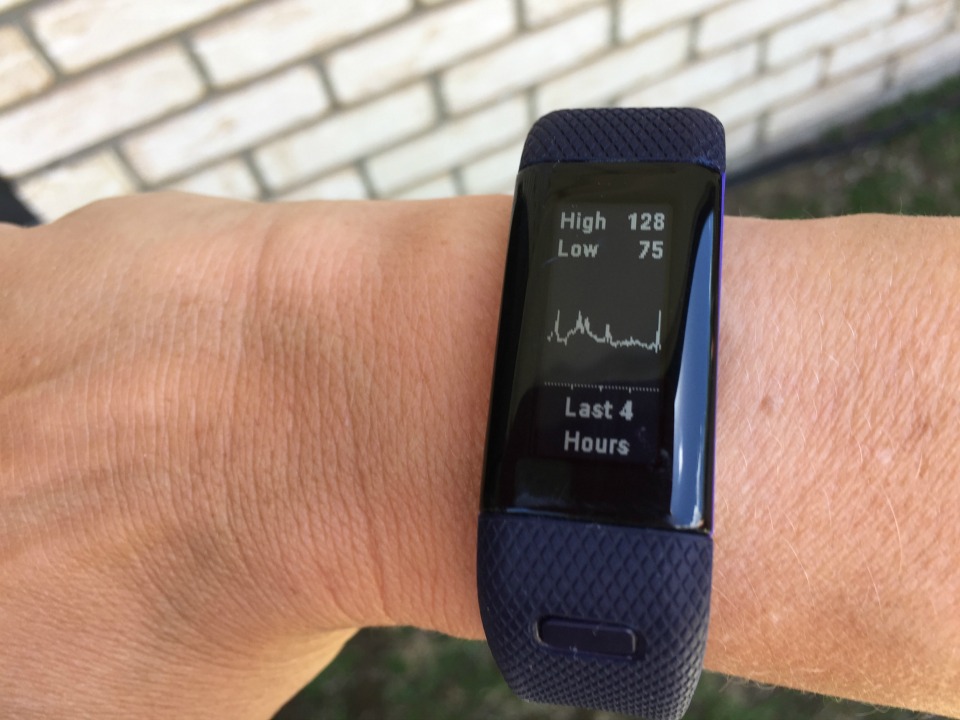 What else does the Garmin Vivosmart HR+ do?
Well if you're sitting down for too long it gently reminds you to get active, this can get annoying when you work at a computer all day. However, it's also good because it forces you to be active when you might otherwise not.
Another perk of this device is that with Move IQ technology, you don't need to start or stop your activity timer when you start a new activity. This device automatically detects the difference between walking, running, biking, swimming and even using an elliptical.
This band also learns your current activity level and assigns a doable step goal and once meet pushes you to do better – like a quiet but firm personal trainer on your wrist!
Is this device for you?
It has a very accurate step tracker compared to previous devices I've had, the sleep tracker is also decent and the GPS system is so handy. This is also a sharp looking fitness band that comes in a range of colours and can take quite a battering.
Overall it's ridiculously smart and if you're a data fiend then this device really is one you should have. It doesn't look like a watch as many others on the market do, but it makes up for it by being uber smart and helpful.
It starts from $349AUD and comes in blue, purple, black and black/grey.
Buy it here:
If you love your fitness band here are 17 creative ways to reach your 10,000 steps every day.