Rhian shares her tips on how to get the kids eating healthy food on Today!
Do you want tips on how to feed your 'fussy eaters'? Well, listen up!
Healthy Mummy founder Rhian Allen appeared on Channel 9's The Today Show this morning to give her insight on how to get healthy food into your little one's diet.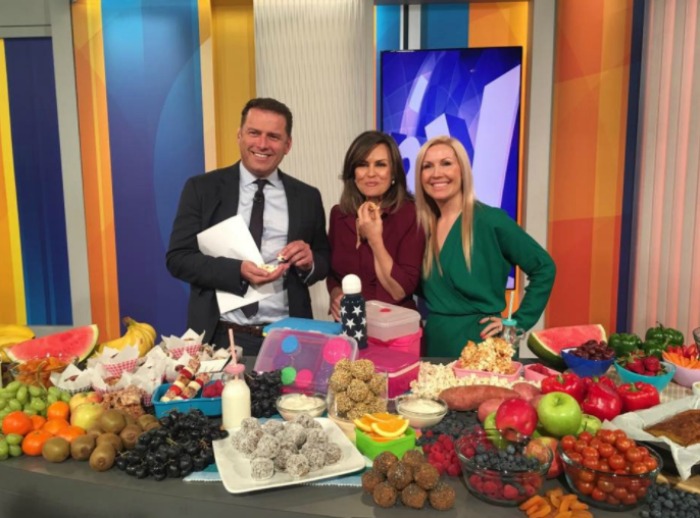 Rhian explained to the show's presenters Karl Stefanovic and Lisa Wilkinson her INCREDIBLE hacks on how to make delicious, fun food that little ones will love to help prep AND eat.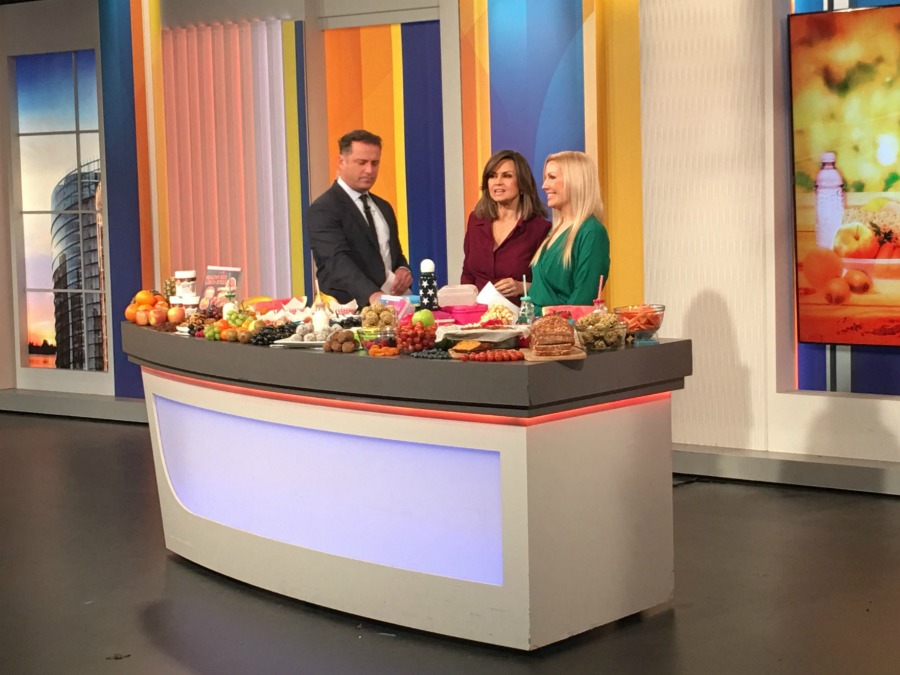 Rhian on Today show
As a mum of two young boys, Rhian (like many other mummies) is ALL too familiar with the challenges of feeding her 'fussy eaters'.
In the television segment below, Rhian reveals her best fussy eater tips, tricks and recipes to help encourage little ones try and enjoy new and healthy food!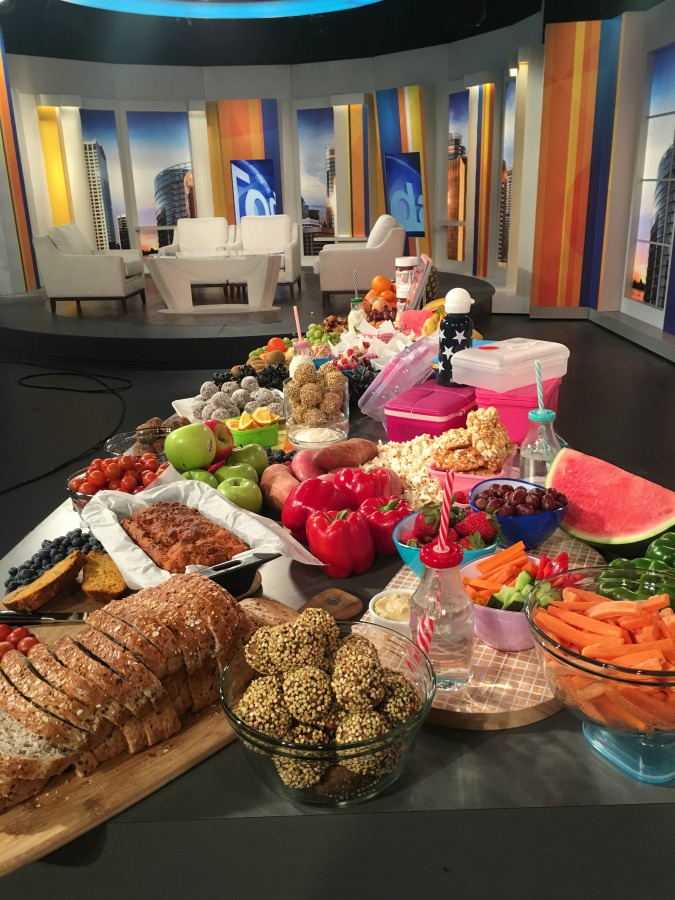 Here are Rhian's top 4 tips for catering for fussy eaters:
1. Get the kids involved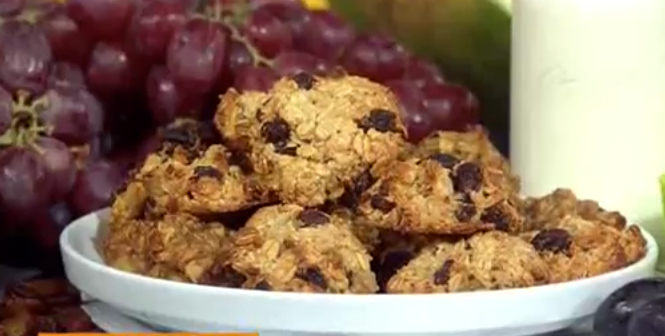 If they're making it as well, they're invested, says Rhian.
You can get your children mixing ingredients for these yummy Oat Biscuits.
2. Make it fun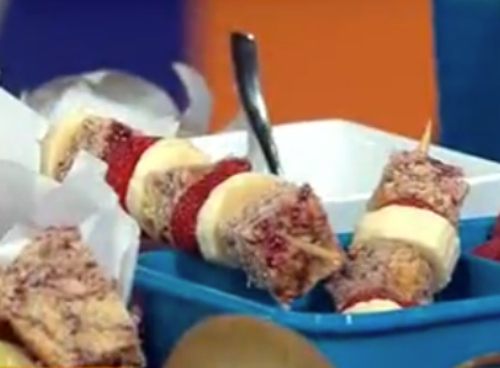 Try putting the muffins on sticks with fruit to make their food look more interesting. It's just all about experimenting and finding creative ways to present food to them so it's more appealing.
Here Rhian has made the Raspberry Swirl Muffins and put them on sticks with fruit.
3. Hide lots of healthy stuff in their food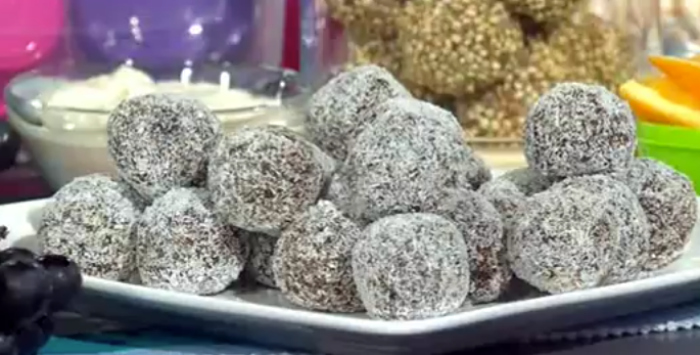 Bliss balls are a great snack to make, as you can hide a lot of fruit in them.
Rhian made the Zesty Chocolate Bliss Balls for Today. They're easy to prepare and you can add dates and prunes into these.
4. Make healthier versions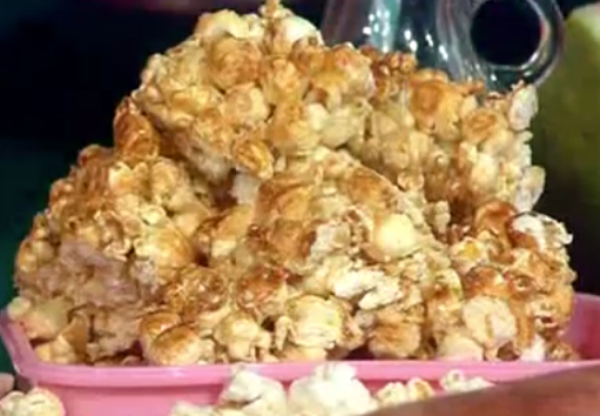 Popcorn for example is not a bad food. It's high in fibre but it's the added sugar and preservatives that make it unhealthy. The Popcorn Slices are a healthier version than salty or buttery cinema-bought popcorn.
"Kids like this type of food, it takes a couple of minutes to make all of these foods and you can make it exciting," says Rhian.
All the above recipes are available in The Healthy Kids Lunch Box Book. Purchase yours here. 
Check out Rhian on the Today show here:
Great tips, Rhian!
The Healthy Kids Lunch Box Book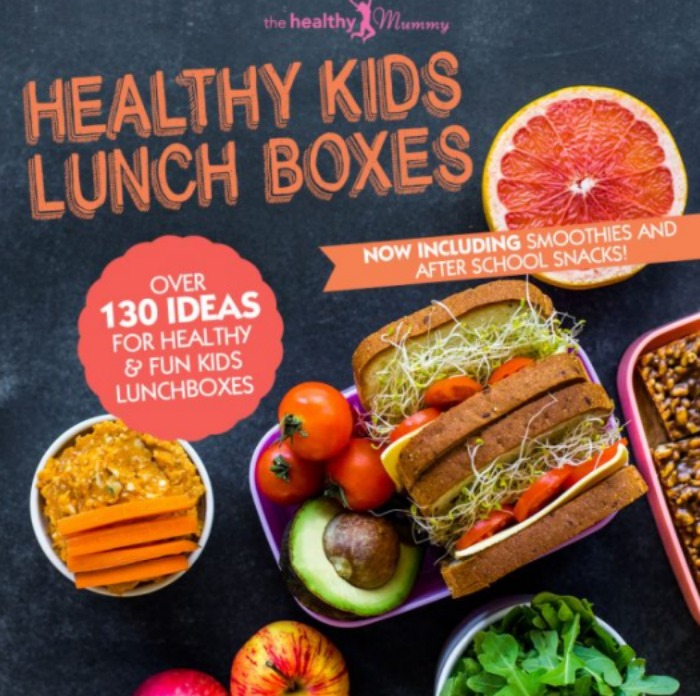 As busy mums we here at Healthy Mummy H.Q know how frustrating and disappointing it can be when you prepare healthy food for your children and they reject it!
You don't want to spend hours in the kitchen preparing different meals for everyone and you probably don't want to offer unhealthy options, even though you know your children may eat them!
So to help all those frustrated, sometimes overwhelmed mums with fussy eaters (pretty much all of us at some time), we've put together this Fussy Eaters Cookbook eBook to help you understand the reasons behind your child's fussy eating and difficult meal-time behaviours.