I was lucky enough to fall pregnant after the release of the Healthy Mummy Pregnancy range, so the first thing I did after discovering my pregnancy was order a few tubs of the Healthy Mummy Pregnancy Smoothie mix.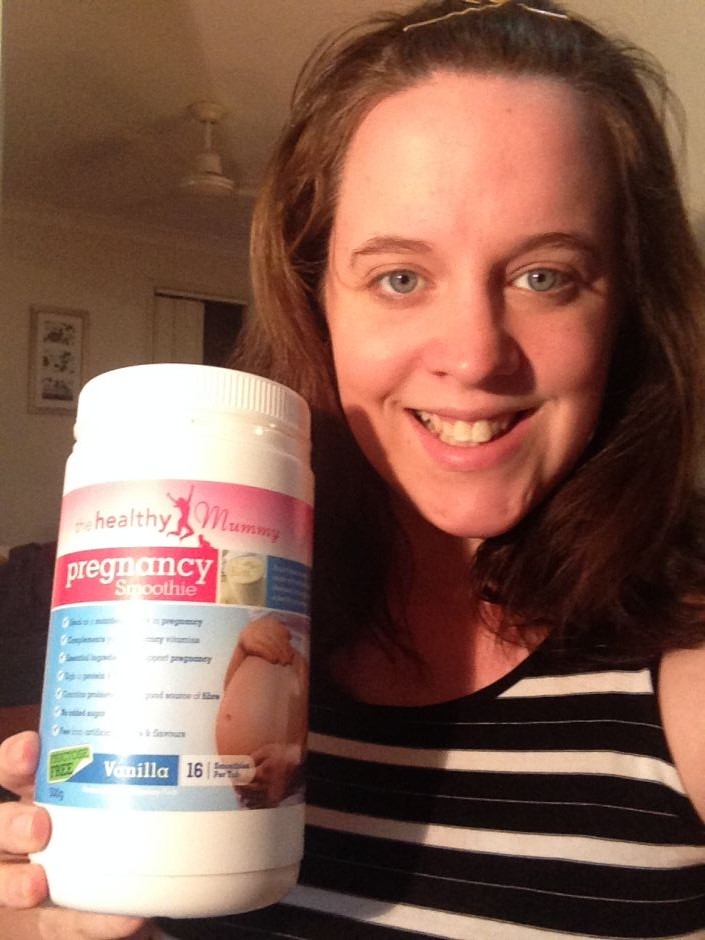 This was one of the smartest decisions I have ever made. At 6 weeks pregnant I was diagnosed with Hyperemesis Gravidarum (severe morning sickness) and for a long time they were the only thing I could get to stay down.
The amazing thing about the smoothies is that you know from the Healthy Mummy's reputation that you are giving your body and your growing little one an amazing boost of nutrients.
My go to smoothie on my worst sick days has been the Healthy Mummy Pregnancy Smoothie mix, milk, coffee, cacao, LSA and kale mix.
The coffee really cuts down on the sweetness of the smoothie mix which helped my body tolerate it.
I love that you can adapt the recipes you use to suit your mood/food tolerance of the day and still know that even if only some of it stays down you are benefiting your body.
By adding different fruits, vegetables or liquids to the smoothie mix you are able to alter your smoothie to suit the ever changing needs of your body.
There are so many amazing smoothie recipes to be found and the possibilities truly are endless.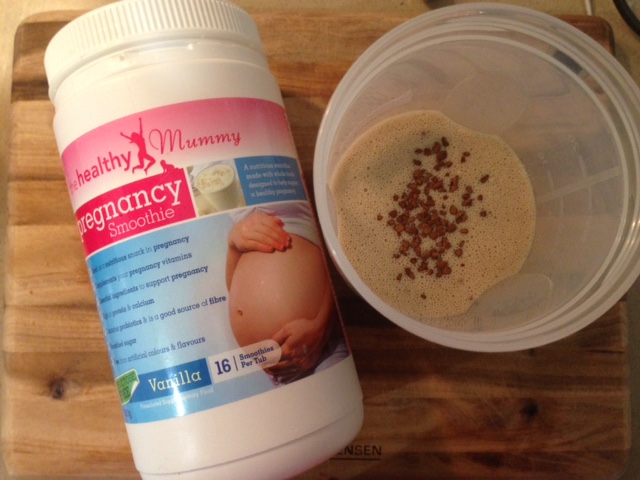 My favourite summer day recipe would have to be the Healthy Mummy Pregnancy Smoothie mix, coconut water, mixed berries, orange and kiwi fruit.
It is so refreshing and I wish I had tried it much sooner than I did.
I have found the smoothies to be so energising and tasty that I now struggle to go a day without them.
I instantly notice my gut becomes slower moving and my energy levels drop dramatically.
I recommend them highly to all other pregnant Mummas out there as I believe they are truly a wonderful addition (and sometimes survival tool) to pregnancy.
Rhiannan. x
Click here to visit our pregnancy products shop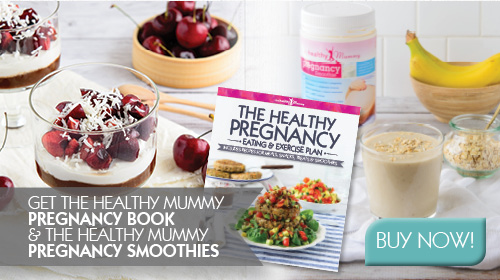 Disclaimer: Always speak to your doctor before changing your diet,taking any supplements or undertaking any exercise program in pregnancy. The information on this site is for reference only and is not medical advice and should not be treated as such, and is not intended in any way as a substitute for professional medical advice..
Our plans promote a health weight gain in pregnancy to benefit the mother & baby and you can read more on this here 
The owners of The Healthy Mummy do not make any representations or warranties, express or implied and shall have no liability or responsibility to any person or entity with respect to any loss or damage caused or alleged to be caused directly or indirectly by the information contained herein and nothing in this disclaimer will limit or exclude any liability for death or personal injury resulting from negligence, limit or exclude any liability for fraud or fraudulent misrepresentation, limit any liabilities in any way that is not permitted under applicable law or exclude any liabilities that may not be excluded under applicable law.
Want to try The Healthy Mummy Pregnancy Smoothies? Then see our shop here.
And get The Healthy Mummy Pregnancy Eating & Exercise Plan so you have a healthy pregnancy from the beginning.