#SaveSophie – Parents Regret Hacking Their Baby's Sophie The Giraffes Open
As a parent, it fills you with horror to think your baby is sucking on a mouldy toy you've given them.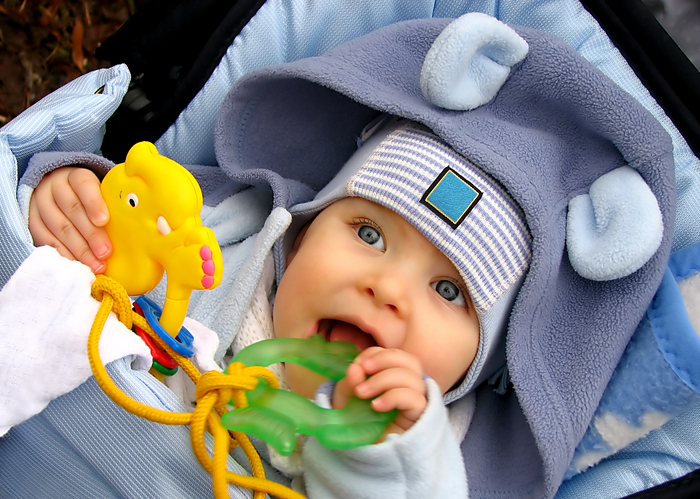 But following the controversy surrounding the hygiene of the popular Sophie the Giraffe chew toys, many parents have now taken to social media to announce their regret at hacking their little one's favourite chew toy to bits.
No need to panic?
"Mums and dads cutting up Sophie the Giraffe checking for mould #SaveSophie #notallhavemould #dontcutSophiehurtsher," one mum posted to Twitter.
Mums and dads cutting up Sophie the Giraffe checking for mould….#saveSophie #notallhavemould#dontcutSophieithurtsher pic.twitter.com/nrkixS5uEL

— Linda Tomanis (@lindatomanis) January 18, 2017
One dad suggests that parents put the scissors down and quarantine the toy in a jar instead.
"Feel bad cutting #sophiethegiraffe in half to find mould? Simply quarantine her in a jar," he tweeted. "A win for common sense."
Feel bad cutting #sophiethegiraffe in half to find mould? Simply quarantine her in a jar. A win for common sense. pic.twitter.com/SxKRPMekh9

— Craig Stone (@craigstone_) January 19, 2017
Lara slams Sophie
However, others – such as Lara Worthington – strongly disagree and are calling for parents to throw the toy out.
#new Lara Bingle strolls around New York with Rocket after welcoming second son https://t.co/WTmXmxOVKb pic.twitter.com/MjbV2UQPxt

— Market (@newsCMarket) November 2, 2016
Lara – who is mum to two sons with her husband Sam Worthington – took to Instagram to slam Sophie The Giraffe makers. She also shared a photograph of the chew toy, full of mould.
"Bath toys with holes in them are not safe!" she captioned the snap.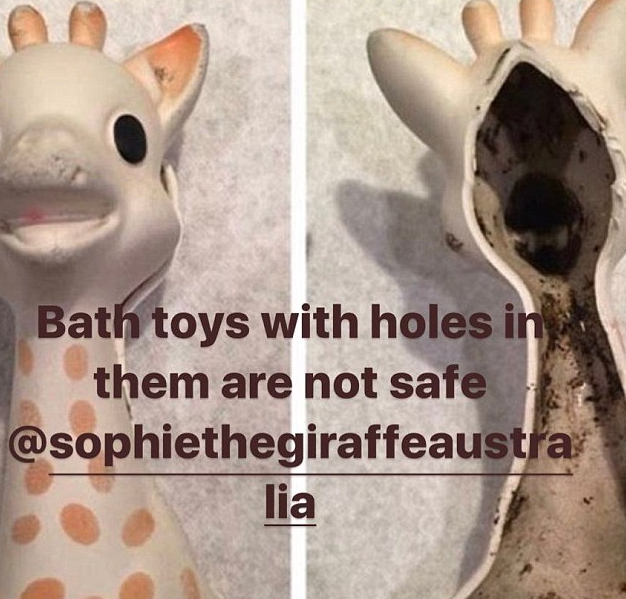 Lara's outrage comes after New Jersey Dentist Dana Chianese discovered just how unsanitary the teether is when she cut open her infant's one.
Dana said she decided to clean the toy after she noticed the air coming from the hole had a musty smell.
"I decided to cut into Sophie out of curiosity and discovered a science experiment living inside," she told Good House Keeping magazine. "Smelly, ugly mould living in my infant's favourite chew toy!"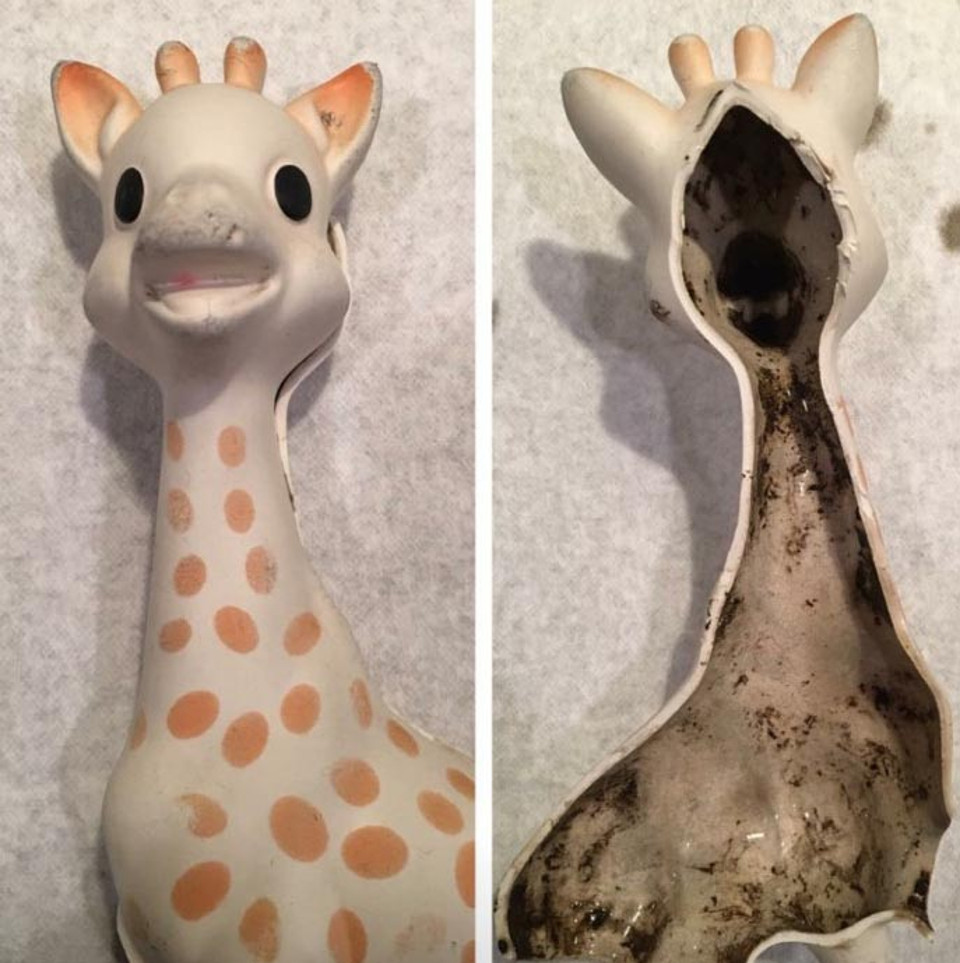 Dana says that she only cleaned the teether by following the instructions: using hot, soapy water and a sponge and not putting it under water.
"It still hurts my heart to know that for months I allowed my babies to chew on mouldy toys," she added. "I no longer buy any chew toys with a hole or recommend any to my patients."
Response from manufacturer
The Healthy Mummy contacted Vulli, the French company which makes Sophie the Giraffe, and we were told that the cleaning instructions have to be carefully followed as the teether is made from 100 percent natural rubber.
"We recommend to clean the surface of Sophie the Giraffe with a damp cloth. It should not be immersed in the water nor rinsed off, to prevent water from getting inside, as she may become damaged," explained Vulli media relations representative Laurie Schraenen.
The company says it hasn't been contacted by either of the mums regarding their discoveries, so it hasn't been able to examine the products. "Please know that each complaint received is taken very seriously and that the return of the product is always asked for further examination."
Is your little one teething? Here are six interesting facts about it.