Royal birthing protocol Kate Middleton doesn't follow
Like her late mother-in-law Princess Diana, it seems Kate Middleton often strays away from following the rule book when it comes to royal protocol.
This can be seen in the way the Duchess of Cambridge, who is expecting her third child in April, has taken matters into her own hands when it comes to giving birth and duties involving her children.
We've pulled together some ways Kate rejects royal protocol when it comes to birthing and her kids…
By Kensington Palace on December 18,2015 shows Prince William,Catherine,Prince George and Princess Charlotte at Kensington Palace??? pic.twitter.com/MqHo5hSntB

— Duchess Kate?? (@duchesskate_uk) April 15, 2017
How Kate's approach differs from royal protocol when it comes to birthing
Home birth
Royal babies used to be born in palaces, but these days royal mums prefer to do it in hospitals. The Queen gave birth to Prince Charles at Buckingham Palace. However, her daughter Princess Anne gave birth to her children Peter and Zara Phillips at St. Mary's hospital in London – and Kate's the same.
Prince George and Princess Charlotte were both born at St. Mary's Lindo wing, and Kate and Prince William's third baby is expected to be born at the same hospital.
#HeartNews Kensington Palace has confirmed the christening of Princess Charlotte will take place on Sunday 5th July pic.twitter.com/Qve5iBsKmz

— Heart Cornwall News (@HeartCornNews) June 5, 2015
Announcing the birth
As the head of the royal family, the Queen is expected to be the first person to receive the news. When Prince George was born, Prince William called his grandmother but his birth was announced to the public via Twitter as well as on the traditional easel placed outside Buckingham Palace.
Dads being present at the birth
Prince William has been present at all of his kid's births. But he isn't the first royal to attend his children's births. Prince Philip was at the birth of his son Prince Edward in 1964.
Other protocols Kate and William have broken when it comes to their children:
Travel arrangements
It's standard procedure for heirs of the British throne to not travel together, but Prince William and his son Prince George (second and third in line) recently travelled by plane during their royal tour together. However, sources reveal Prince William did seek permission from the Queen first.
The Duke and Duchess are very pleased to share a photograph of The Duke and Prince George at Kensington Palace this morning. pic.twitter.com/MxcU0RqGvi

— Kensington Palace (@KensingtonRoyal) September 7, 2017
Local schools for the children
Most royals are expected to be schooled at the palace, but Princess Diana broke this tradition sending her boys to local schools and Kate has done the same, enrolling Prince George at Thomas's Battersea in London.
Christmas Day
Kate and William often turn down mandatory family functions, like spending Christmas Day at their own home rather than joining the rest of the royals at Sandringham House.
The Duke of Cambridge, Colonel of the Irish Guards, accompanied by The Duchess, will attend the St. Patrick's Day Parade at Cavalry Barracks on Saturday 17th March. pic.twitter.com/Tu1WIz7pye

— Kensington Palace (@KensingtonRoyal) March 9, 2018
Not as many nannies
Just like Princess Diana, Kate and William do not have a team of nannies and have a more hands-on approach with their children.
As the royal couple are both advocates for mental health, they have revealed they want their children to be open about their feelings.
William has said in the past, "Catherine and I are clear that we want both George and Charlotte to grow up feeling able to talk about their emotions and feelings."
It seems Kate and Will are leading the next generation of royals away from their stuffy old fashioned ways and making it their own.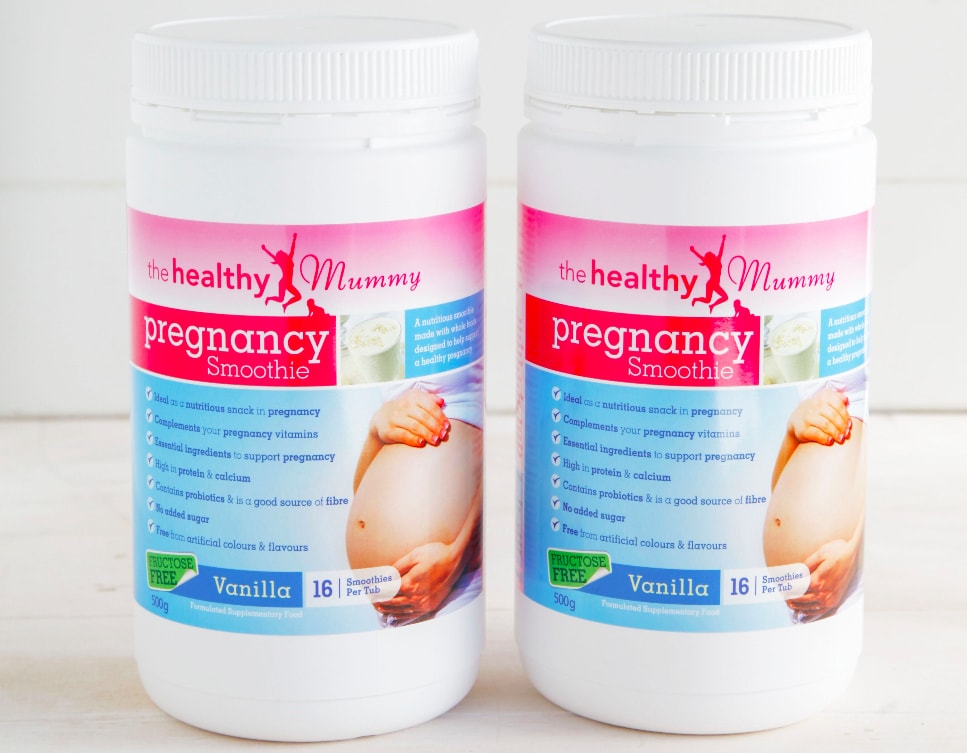 Many women suffer from nausea and morning sickness during pregnancy.  Unlike what books and movies might lead you to believe, it isn't always just in the morning and it isn't just in the first trimester.
The Healthy Mummy Pregnancy Smoothie is a convenient and easy supplementary food, designed to complement your existing pregnancy vitamins or supplements, to help you meet the extra protein, vitamin and mineral requirements during your pregnancy.
The pregnancy smoothie is also free  of all chemicals, fillers and artificial ingredients, has no fructose in, no added sugar in and uses high quality dairy protein sourced from grass fed cows in New Zealand.
How can the smoothie help?
PREGNANCY SICKNESS – If you are suffering from morning sickness and find eating food difficult – the smoothie is a great way to nourish your body with a easy to drink smoothie- it also contains ginger.
HEALTHY INCREASED CALORIES – Additional nutrients and calories are needed in pregnancy to support the mum and the baby – and the smoothie is a convenient and tasty way to increase your calories in pregnancy whilst nourishing your body
TIREDNESS – If you are feeling exhausted, the smoothie is a nutrient dense snack high in protein, B vitamins and low constipation iron to help keep energy levels up
CONVENIENT- if you are struggling to find the time or energy to eat nutrient dense and healthy foods then the smoothie will be a great help. You could also have it as a quick breakfast by adding fruit, oats and vegetables to your smoothie to further increase calories
PROTEIN & CALCIUM – It is ideal as a high-protein, high-calcium snack in pregnancy with each smoothie giving you 15g of high quality protein
You can all see all FAQ on the smoothie including a list of all the ingredients, use in gestational diabetes, RDI's for pregnancy of vitamins and minerals when you download the Pregnancy Smoothie Fact Sheet on the smoothie here.
You can also buy the Pregnancy Smoothie in our shop here.
*PLEASE NOTE: The Healthy Mummy Smoothie is not intended to cure/treat Hyperemesis Gravidarum. This is a serious pregnancy condition that should be managed with the help of a medical professional.