The other day in the newspaper they asked Michelle Bridges what her number one advice was in regards to losing weight. She put it very simply.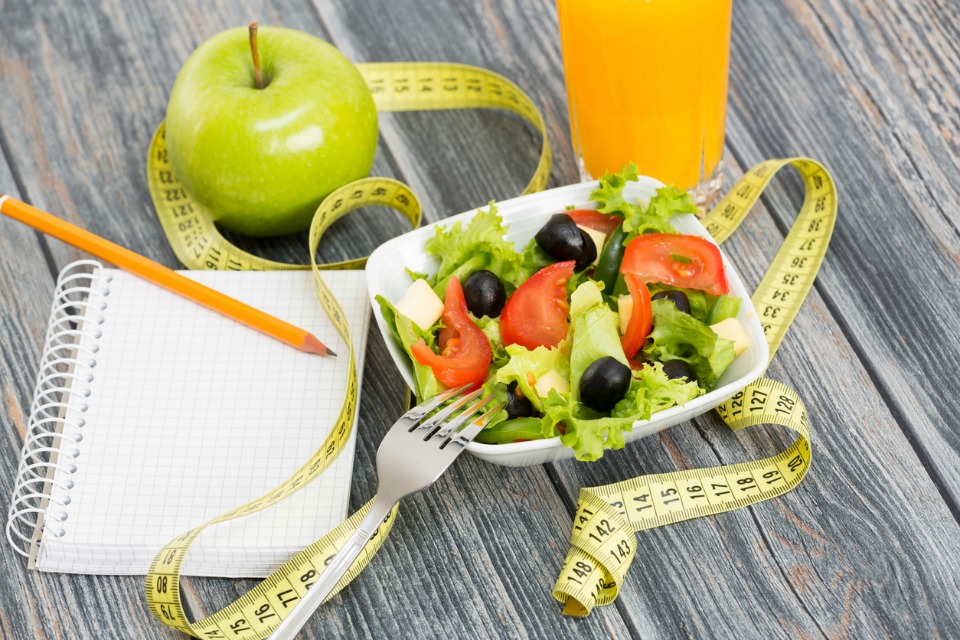 It is about being healthy a little bit, every day.
Simple, yes. But is it really that simple? Yes, it can be.
Of course there is a bit of fine type to that simple yes. But in essence, the reality of weight loss, including pregnancy weight loss is consistency and eating well and doing some exercise, every day.
It doesn't need to be crazy marathon running or doing 3 hours of aerobics each day. It doesn't have to be eating soup for 5 days or only eating baby food.
It is about making a change and being consistent.
The difficulty comes in making this healthy lifestyle an ongoing habit rather than a fad. Which I guess is where Michelle Bridges is coming from. You need to do it every day, every month of every year.
They say it takes 28 days to make a habit, and they are pretty on the money there. This is one of the reasons we created the 28 diet and exercise plan. The 28 days gives your brain time to rewire itself, realising this is its new life.
In 28 days you can re learn a new lifestyle. Brain plasticity they call it. You need to mould your brain into a new thinking mode. A new gear of a manual car.
Once you have made it a habit to eat well and exercise regularly, you won't want to go back. You will feel fantastic and not want to give that up.
Of course you need the tools. Healthy recipes and exercise tips. We have them all too. But a healthy eating plan doesn't have to be exotic or recipe book worthy. Simple, clean home cooked meals full of vegetables, lean protein, whole grains, fruit and calcium rich foods will get your there too.
What you also need to recognise are the areas in which you fall off the bandwagon when losing weight and have roadblocks or alternatives there at the ready to stop you crashing so hard. You need to "Be prepared" like a scout! Set your limits.
For example:
Travelling for work – take you runners for a walk at the hotel and pack some healthy snacks.
Going to a Christmas drinks party – limit yourself to a couple of drinks and 3 canapes.
Your friend wants to binge and watch movies – watch movies but bring some air popped popcorn and some sorbet.
You need that sweet fix after dinner – portion out some chocolate in little tubs (or we have little portion packed chocolate too!) or have a bowl of yoghurt with some honey.
The other great motto to live by which I have seen pop up a fair bit it is the 80/20 rule. 80% of the time you need to be controlled with your eating, drinking and exercise. 20%, make sure you don't sweat the small stuff. Of course the 20% does not mean eating 3 large pizzas that are delivered to your door. It is more about relaxing and having that oozing chocolate dessert at a restaurant or having a creamy pina colada.
Whether you take the 80/20 path or just a little bit every day, it is achievable. You just need to take the first step.
If you are ready to lose weight then The Healthy Mummy plans offer a healthy and safe exercise and diet routine that are safe if you are breastfeeding.
And don't forget to check out our current promotions and discounts page to see what specials we have on this week on our Healthy Mummy product range