The sentimental goal motivating this mum to get down to 65kg by October
"I didn't like what I saw. Not only was I bigger than I thought I was, I just looked so unhappy and uncomfortable," now–mum-of-three, Chloe Cox, says of the first photo she took of herself with her newborn and toddler.
In 2016, after welcoming baby number two into the world, Chloe joined the 28 Day Weight Loss Challenge. Within 15 months, Chloe had lost a whopping 40kgs.
Since, Chloe has gone on to fall pregnant with baby number three and says her third pregnancy was actually her first low-risk pregnancy – kudos to her amazing, inspiring weight loss.
In this article Chloe discusses her future weight loss goals, meal prep tips and go-to healthy recipes.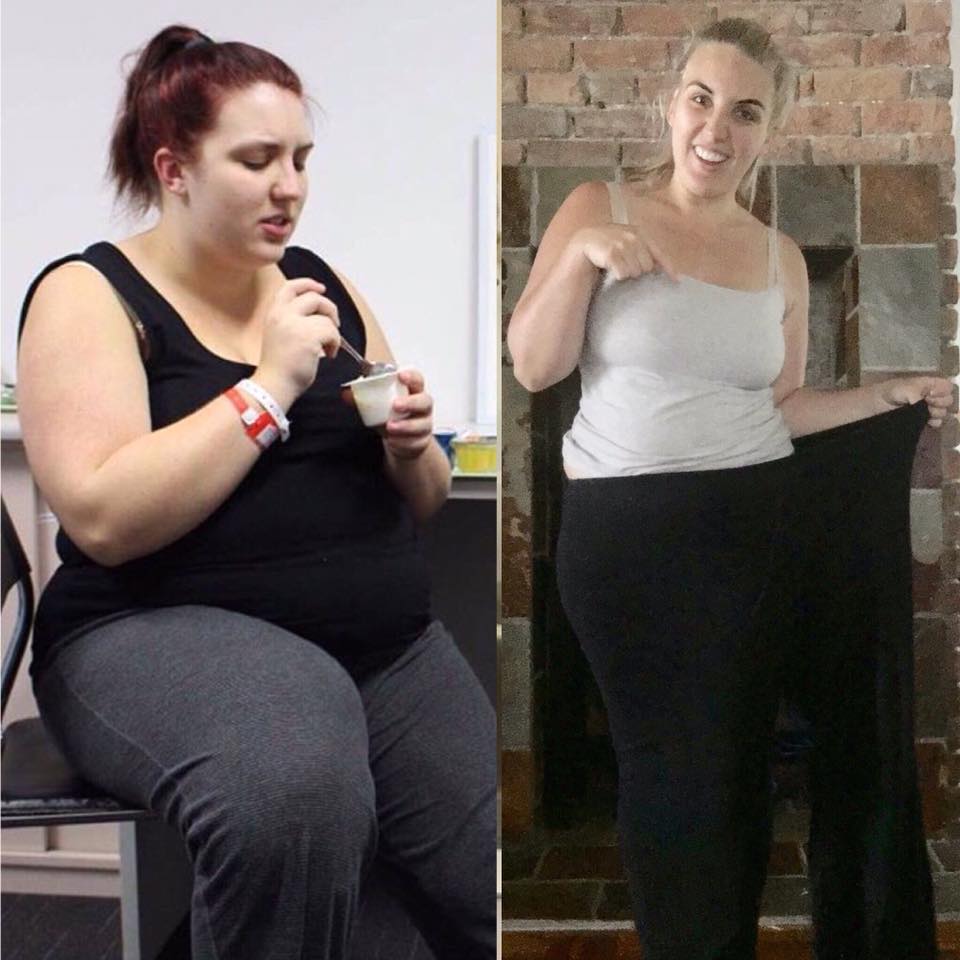 The sentimental goal motivating this mum to get down to 65kg by October
Within 15 months of following the 28 Day Weight Loss Challenge, Chloe had lost an incredible 40kgs. What's more, she did this while breastfeeding and dealing with bothersome food intolerances.
In 2017, Chloe fell pregnant with baby number three and says she had her healthiest pregnancy to date.
"My first two pregnancies – I had reoccurring bleeding that ended in bed rest along with high blood pressure that was directly related to my weight."
The inspiring mum is now 3 months postpartum and working on her next health and fitness goals and says, "I am more confident confident then I thought I would be," she says.
That's not to say everything has been smooth sailing in the health and weight loss department for Chloe since welcoming baby number three into the world.
"Since having my third bub I did struggle with finding a contraception," Chloe shares. "The initial one I tried, I gained 7kg. However, since switching [birth control] I have lost that weight."
Gaining weight as a result of contraception was certainly a little frustrating for Chloe. However, she was determined to not let it deter her from her goals and fitness efforts.
New goals and one sentimental push
Ever since Chloe was a teenager, she has strived to get down to 65kg. However, while on her Healthy Mummy journey she has realised the number on the scales isn't always the best way to measure success.
After all, the scales can remain the same (and even go up – thanks to muscle mass) and you can drop in dress sizes.
Focussing on smaller goals has enabled Chloe to see the most success – for example drop a dress size this month. Lose 2kg the next.
"I also have a small reward as I get to those goals. These are expensive things but something for me that I wouldn't ordinarily do or buy for myself," she said.
"I am hoping to achieve my goals by my wedding anniversary in October. While I love my wedding photos I don't love how I look in them so when I do reach my goal size we will be having a family photo shoot so we can finally hang some family photos I am proud of," Chloe said.
In October Chloe will also be completing her first miss muddy event, something she has always hoped to do. Increasing her overall fitness as well as toning is what she'll be working on between now and then.
Meal prep
Chloe says her family actually spends LESS MONEY and LESS TIME IN THE KITCHEN thanks to meal prepping and 28 Day Weight Loss Challenge Meal Plans.
"I do our groceries online and get them delivered. I find this an amazing way to save money, I'm not tempted by the 2 for 1 sales and don't need to get things to distract my kids as we walk around the grocery store," Chloe says.
By cooking double the amount of recipes a few nights a week and storing the leftovers in individual serves in the freezer allows the family to have a constant supply of meals with a wide variety to grab on nights that don't go to plan or Chloe can have a one handed lunch with a toddler at her feet!
"I do however prep my snacks in bulk, my all time favourites are bliss balls and I generally make them into a slice. That means I can get my snack prep done in a matter of minutes," she says.
Mexican lasagne, Weetbix slice and Devilled sausages are always a hit with Chloe's family.
Making Healthy Mummy meals has brought a love for good wholesome food to Chloe.
Join Chloe on the 28 Day Weight Loss Challenge and change any old habits!
The 28 Day Weight Loss Challenge is a weight loss program designed specifically for mums to help them lose weight in a sustainable and healthy way.
With 4,000 recipes and weekly meal plans – the 28 Day Weight Loss Challenge is loaded with delicious, family-friendly meals the whole family will enjoy.
The 28 Day Weight Loss Challenge is also home to 350 exercise and work out videos that mum's can follow and use in the comfort of their own home – NO VIGOROUS GYM WORKOUTS HERE.
Learn more about the 28 Day Weight Loss Challenge.