Having sex this many times helps boost your chances of conceiving, claim scientists
It may be worth noting that having sex more than once in a night can increase your chances of falling pregnant - and there's scientific evidence behind it.
Trying for a baby? Tracking your ovulation may help you conceive, but there's another simple way to help improve your chances of falling pregnant – and we can guarantee your husband won't complain!
Whether you're hoping to see two lines on a pregnancy test or trying to avoid getting knocked up, it may be worth noting that having sex more than once can increase your chances of falling pregnant – and there's scientific evidence behind it.
A new study carried out by Dr. Da Li at Shengjing University has shown being intimate twice within a few hours could boost your chances of conceiving. Here's how…

Why sex twice in one night?
Research suggests that sperm produced in a second ejaculation has a higher density of proteins. These proteins speed up the sperm, making it more likely for them to fertilise an egg.
500 couples who were preparing for IVF took part in the study, and the men were asked to provide semen samples for either several days or less than three hours after they last ejaculated.
Fertility doctors used the different types of sperm to make up embryos, which were then implanted. They found that sperm which had been ejaculated several hours after a man's previous climax was a third more likely to result in a live birth.
Are you ovulating? Here are 10 ways to tell (no ovulation kit required)
How long it really takes to conceive
8 things that may help you conceive a girl

How this study contradicts previous findings
These findings contradict the notion that you should have sex every two days during ovulation to ensure there is the highest quantity of semen.
"A typical live birth rate in a cohort of this size is about 30%. In the experimental cohort, live births were higher by one-third," says Dr. Li of the study.
"For years, men have usually been advised to limit sexual activity to increase the chances of pregnancy.
"However, it's time to change our minds. Our data indicates couples with relatively normal semen parameters should have frequent sex around the ovulation period. This could make all the difference to their efforts to start a family."
However, it's worth noting that more research needs to be done.
Here are 11 old wives tales about conceiving twins that may work.
The Healthy Mummy Pregnancy Pack
Did you know the Healthy Mummy has a Pregnancy Pack?
This pack contacts a Pregnancy Smoothie and Eating & Exercise Book which have been specially formulated to help women reach additional calorie and nutrient needs.
The Pregnancy Smoothie is designed to complement, not replace, your prenatal vitamin intake.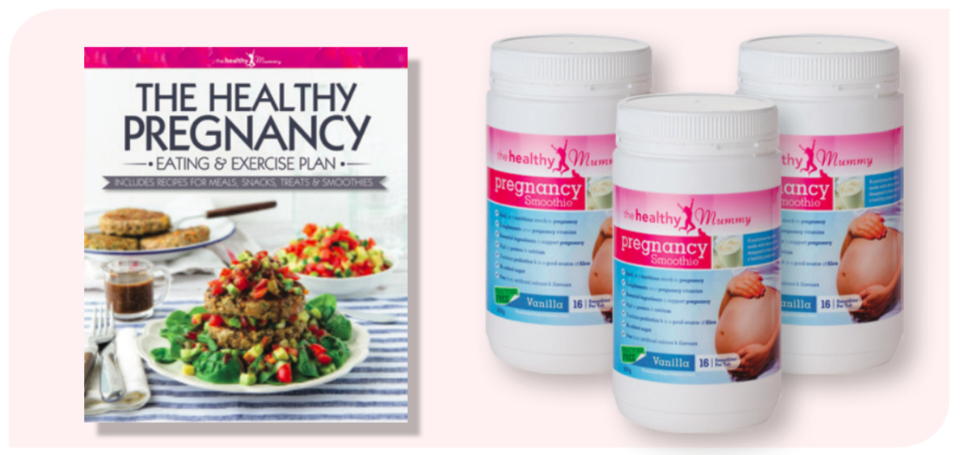 Our nutritionists ensured that the vitamins and minerals in the smoothie are at a low level so there is no risk of doubling up on any pregnancy vitamins.
It is ideal as a high-protein, high-calcium snack in pregnancy. You can download the Pregnancy Smoothie Label here.