This Shocking Image Is Why You MUST Check Your Baby's Car Seat
A toddler's rear-facing car seat has been credited with saving his life after a horrific car crash. His mum has shared the frightening images of her destroyed car, as a warning to other parents.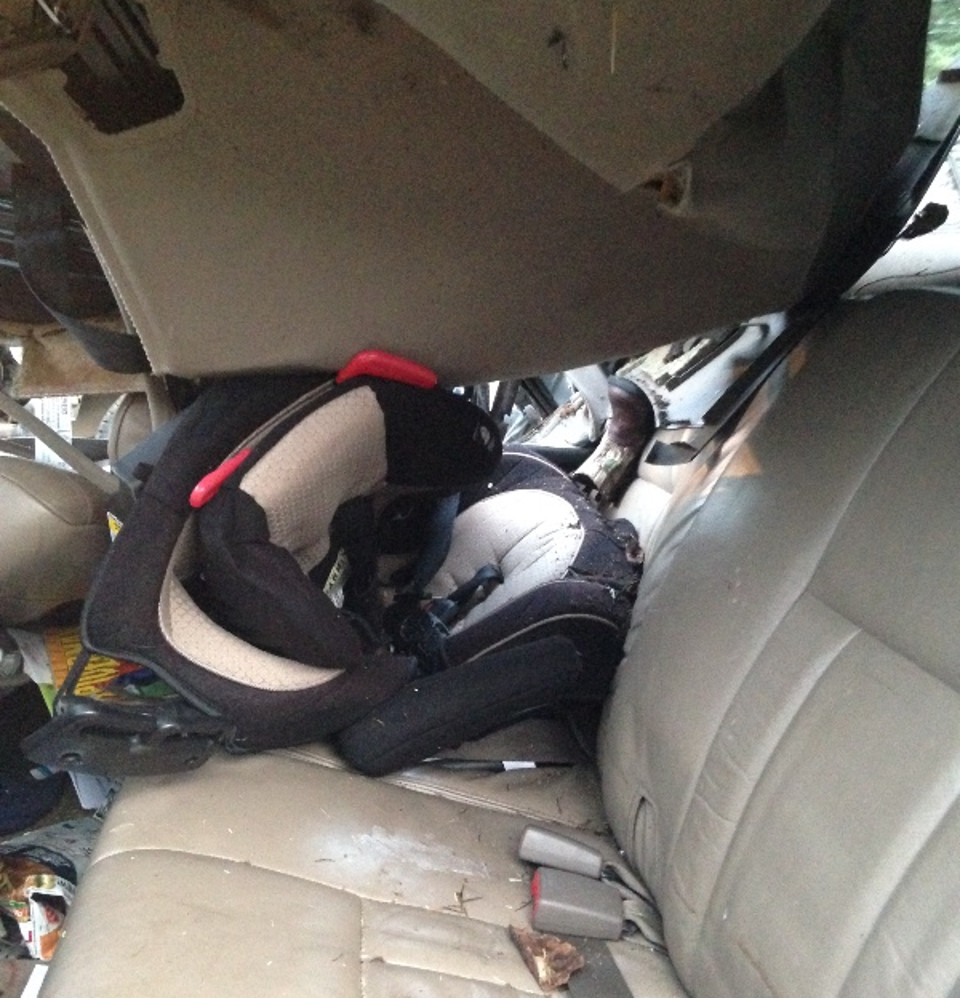 Kylee Barrett was driving to school last year, with her then five-year-old son Kolton, and one-year-old Hunter on board. But the family never made it.
The car seat that saved a life
As it was the middle of winter in the US, the weather had been very cold, and the family's car hit a patch of black ice.
Kylee explains, "We avoided hitting a car head on but that sent us up into the trees on the side of the road where we hit a tree on Hunter's side of the truck. The force flipped the truck and we landed upside down. The impact completely crushed Hunter's side of the truck in. We all had to be cut out of the truck."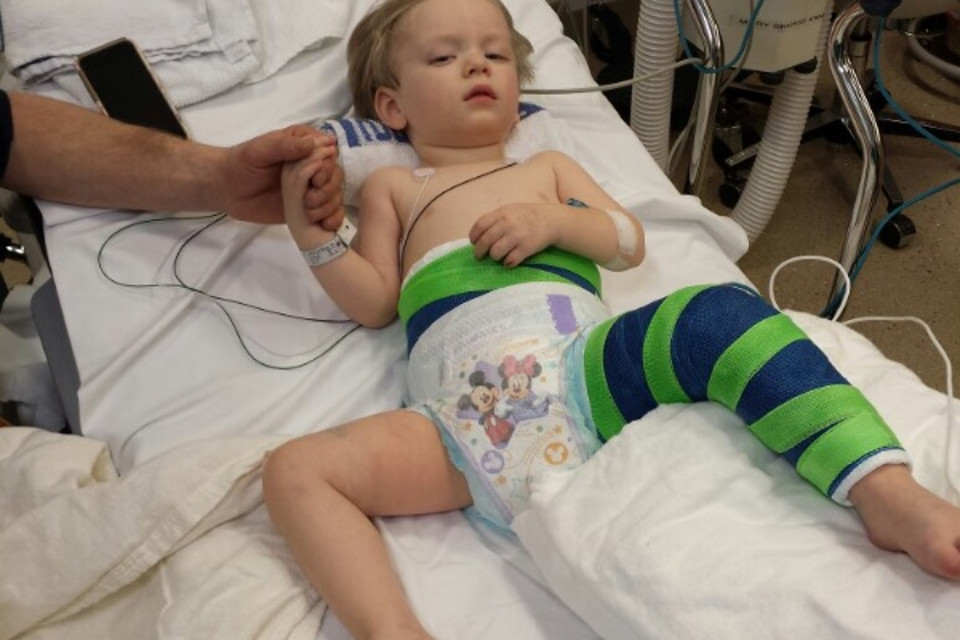 The toddler ended up with a broken leg and cuts and bruises – but one look at the image of his car seat shows just how close he came to being critically injured. Kylee shared the images on a GoFundMe page, in a bid to cover the cost of the crash, and raise awareness of car seat safety.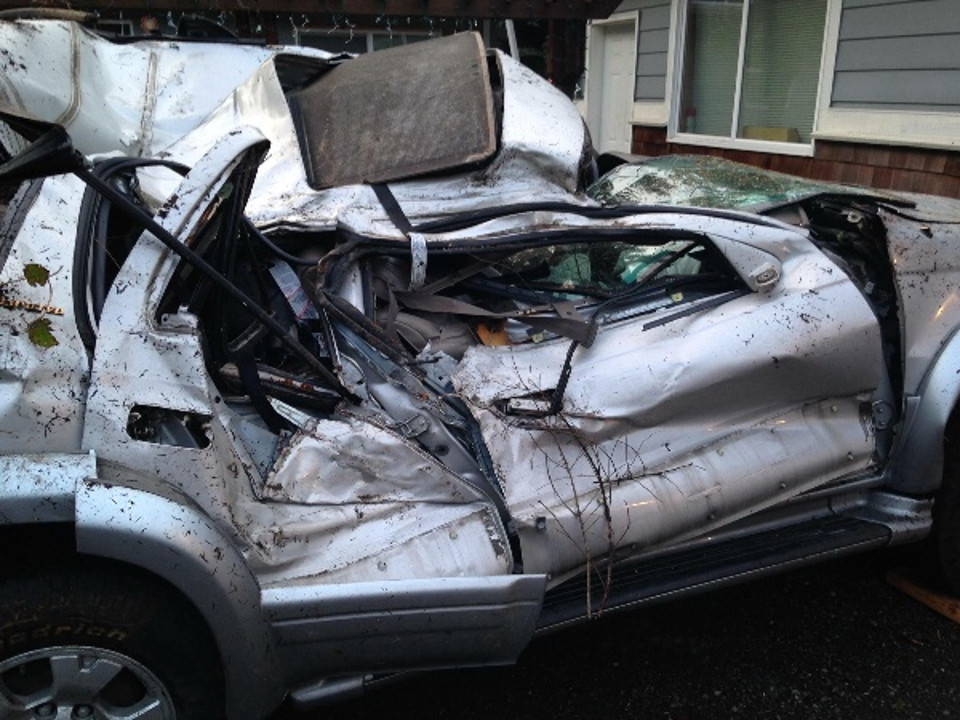 It's not a 'nice' seat
Facebook user Heather Viers shared the image, saying that while the seat only cost $100 and isn't a 'nice' seat, it still protected a child. She urges parents to have their car seats checked and installed correctly each time they travel.
We've previously featured some of the leading car seats on the market in Australia, and you can also head to Child Car Seats where you can compare the safety of different makes and models.
In Australia, it's recommended that car seats shouldn't be used once it's more than 10 years old, or if it's showing signs of wear like cracks or frayed straps. You should also never use a car seat that's been in a crash.
Before you use a second-hand child car seat, Child Car Seat recommends:
Knowing the history of the car seat
Make sure that it has all the correct fittings.
The car seat should meet AS/NZS 1754, version 2004, 2010 and 2013 (look for this information on the restraint)
Check it has not been in a crash of moderate or serious intensity
Is not more than 10 years old
Has all its parts, including the instruction booklet
Has no splits, cracks or stress marks on its shell
Has straps and harness that are not frayed, worn or damaged
Has a buckle that works smoothly
You may also be interested in this study about newborns and how long they should be in a car seat.