What is baby led weaning? And should you try it?
If you and your baby are about to embark on the journey to solid foods, you may have heard people talk about baby led weaning (BLW).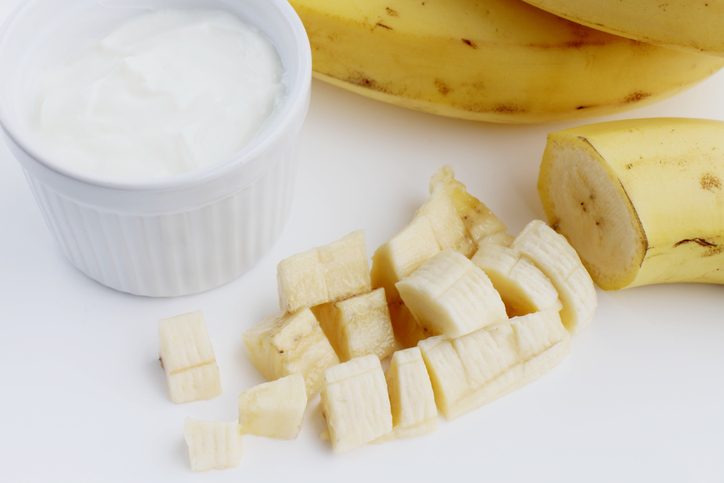 What is baby led weaning? And should you try it?
This is an alternative option to the traditional baby purees – where food is cooked and then blended until smooth.
With baby led weaning you would encourage baby to pick up and eat whole foods, such as a stick of lightly steamed carrot rather than being spoon-fed some pureed carrot.
Benefits Of Baby Led Weaning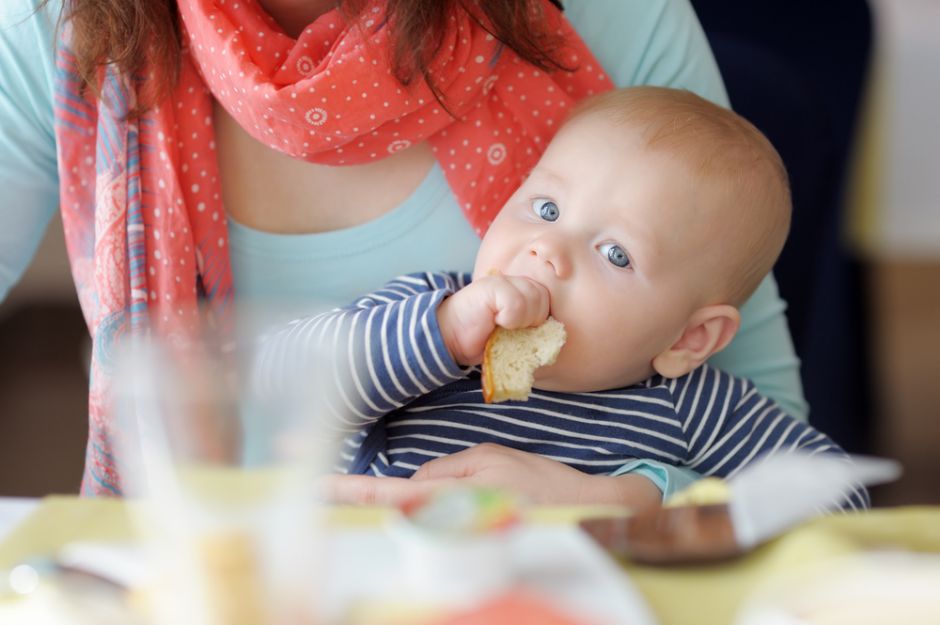 Some of these benefits of baby lead weaning include:
You can save time – there's no need to prepare food and puree it for baby. They can simply join in with family meal times, as they will eat what you are having.
The theory is that BLW encourages baby to learn to eat food of different textures from an early age, rather than everything being smooth. Some babies find textured food hard to swallow as they get older as they are used to smooth foods.
If you are interested in trying BLW, it can be something that you simply offer as well as purees. You don't have to decide to work strictly one way or the other, simply do what works for you and your family.
How Do I Try Baby Led Weaning?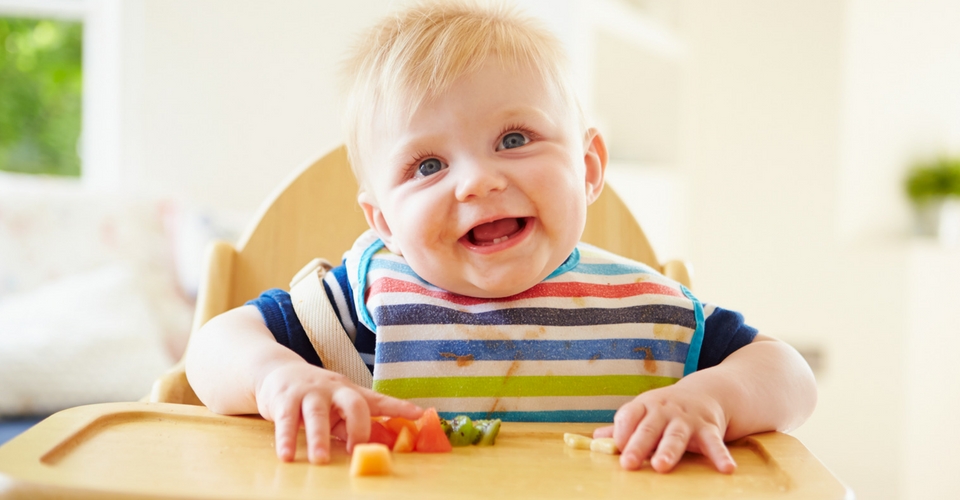 When it comes to trying baby led weaning, you can:
Offer your baby some age appropriate foods and let them try to eat it. Ideally offer them things that they can easily handle, such as a broccoli spear (rather than say, peas, which require a pincer grip).
At first baby may just play around with the food, throw it about, and smear it all over the high chair. But that's part of learning how to eat, so try not to worry too much.
Continue offering their regular breastmilk or formula along with the food. It is normal that once solids are introduced, the amount of milk your baby drinks can decrease.
You can also offer some water from a sippy cup while they are eating. Only give small sips so that they don't fill up on water.
Down Sides To BLW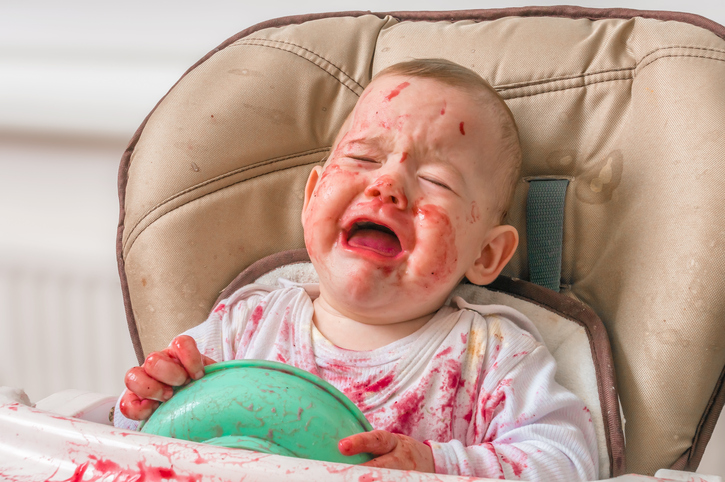 Some of the downsides to baby led weaning include:
Mess is a big part of BLW, so prepare yourself by setting baby up with bibs (the plastic ones that catch fallen food are great) and perhaps a spill mat on the floor.
There is also quite often a lot of waste, as food is regularly dropped on the floor or perhaps not eaten.
You don't always know exactly how much your baby is eating, unlike with purees where you can see how much they've eaten from the bowl. So long as your baby doesn't seem hungry, and is sleeping well, you can be confident that they are getting enough to eat. If in doubt you could always try offering them some lightly mashed foods from a spoon as well as their finger foods.
Many parents worry that their baby could choke on finger foods at such an early age. This is a normal concern and also applies to babies having puree. Remember never to leave your baby alone when they are eating, and if they appear to be choking you can pat them on the back to try and dislodge the food.
Speak with your child health nurse if you would like more advice on starting solids or if your baby has any special needs.
Examples of BLW Food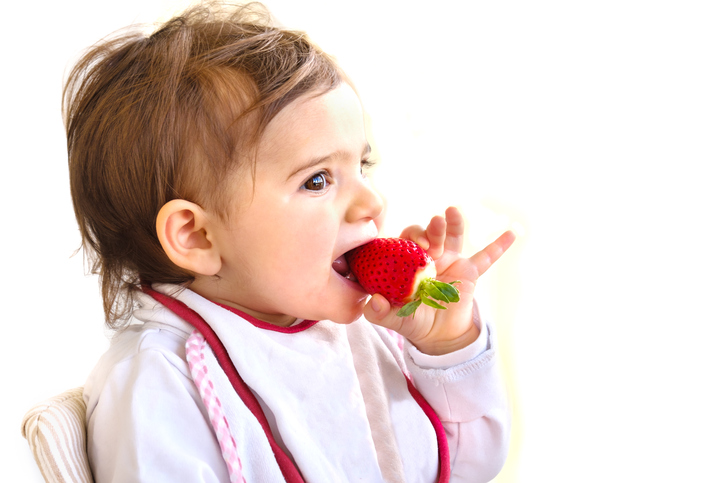 Chicken drumstick
Toast fingers
Scrambled egg
Carrot sticks (steamed)
Apple chunks (lightly steamed at first)
Watermelon fingers
Strawberries
Cheese cut into sticks
Pasta spirals or shells
Baked meatballs (made from mince)
Cauliflower floret (lightly steamed)
Avocado cut into long strips
Cucumber wedges, skin removed if they prefer
Baked sweet potato wedges
Capsicum cut into strips or chunks
Banana chunks
Pears cut into wedges (no need to steam)
Zucchini cut into chunks (lightly steamed)
Well, there you have it. Some information on baby led weaning.
Other Helpful Articles
If you enjoyed this blog, you also may find the following articles useful and or interesting: Study Reveals Baby-led Weaning Doesn't Increase Risk Of Choking, The Difference Between Baby Led And Puree Based Weaning, 6 Essentials For Making Homemade Baby Food and Timing Is Everything – Expert Reveals When Kids Should Be Eating.
Kiddies Recipes And Cookbooks
Stuck for baby, toddler and kiddie recipe ideas and meals?
Well, our Healthy Kids Cookbook provides parents with simple recipes which are delicious and nutritious for kids and parents alike.
All the recipes have been designed and cooked by a nutritionist, and eaten by real kids.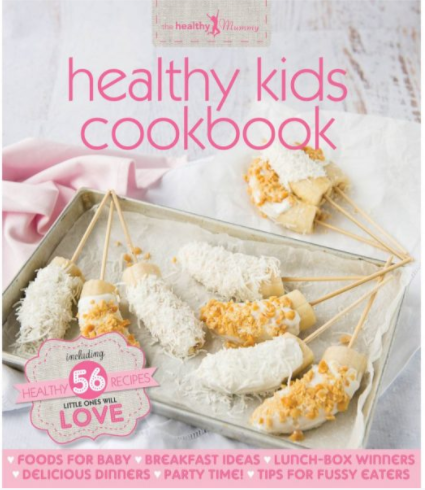 The Healthy Kids Cookbook Includes:
Foods for baby
Breakfast ideas
Lunch box food
Delicious dinners
Party time food
Tips for fussy eaters
Created by a leading nutritionist
56 recipes.
This cookbook also includes some information about how many serves of each food group your child should be eating, how to develop healthy eating habits, and how to deal with fussy eaters.
For more information and or to buy your copy today click here.