Soon after Lisa became a single mum, her weight hit an all time high.
Lisa later discovered The Healthy Mummy. Since jumping on board and following the 28 Day Weight Loss Challenge, selecting recipes from our challenge recipe hub and drinking our delicious smoothies, Lisa dropped a WHOPPING 17kgs* (and still counting). Not to mention, this inspiring mum has taken back control of her life and is feeling better than ever.
With her confidence growing more and more each day and only 4kgs* away from reaching her goal weight, Lisa is happy and optimistic about the future.  And we couldn't be more thrilled for her!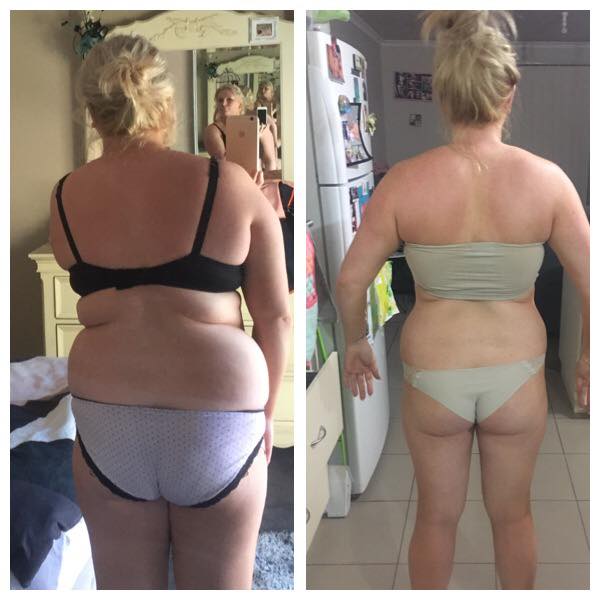 Lisa has had her fair share of ups and downs. And becoming a single mum was certainly a tough break for Lisa.
Despite everything, this mum has picked up herself up and is committed to leading a healthier lifestyle and being a great role model for her daughter. And wow! Doesn't she look great?
17kgs* gone, and a whole lot of confidence gained! But this is not the end of her weight loss journey!
Lisa-Maree Finnis is 27 years old, and lives in Country Victoria with her daughter who is 3 and a half years old.
Here Is Lisa's Story…
What was your starting weight?
I tipped the scales at 81kgs*. It scared me and I remember bursting into tears and ringing my best friend.
Emotional eating after break up
It has been a hard few years since my longtime partner / fiancé; completely went off the rails. I found myself being a 'single mum'; a term I struggled to accept and come to terms with. Completely broken hearted, I began emotional eating. Losing a lot of weight initially, then gaining it all back again in a short amount of time.
Slowly I am finding myself again. It has been a very healthy, slow and steady process and I know I will never go back to those unhealthy ways again.
What was your motivation to lose weight?
Just wanting to be the best mother I can be and knowing my daughter needs me strong, fit and healthy.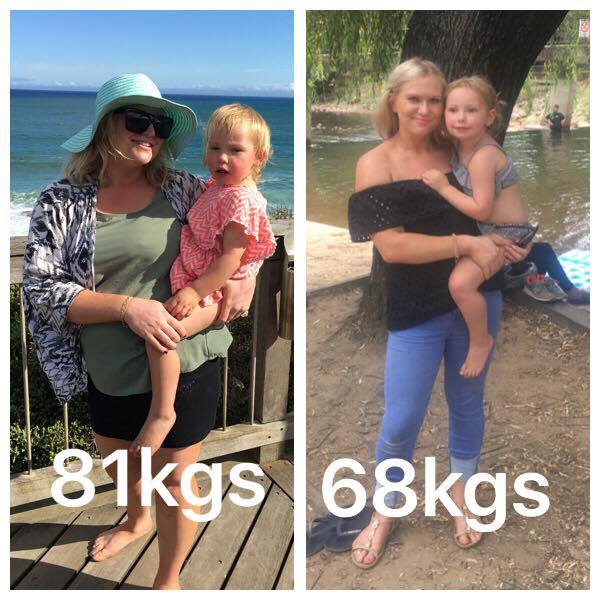 How did you lose weight?
In the beginning I started off with a very detailed plan. Printing a lot of The Healthy Mummy 28 Weight Loss Challenge recipes and saving my favourites in a display folder. I now devise my meal plans from there.
Every Sunday I still do meal prep – even if I don't cook up a bunch of meals. Cutting up my veggies and fruit for the week and making a few healthy snacks for the week helps so much with the upcoming week ahead.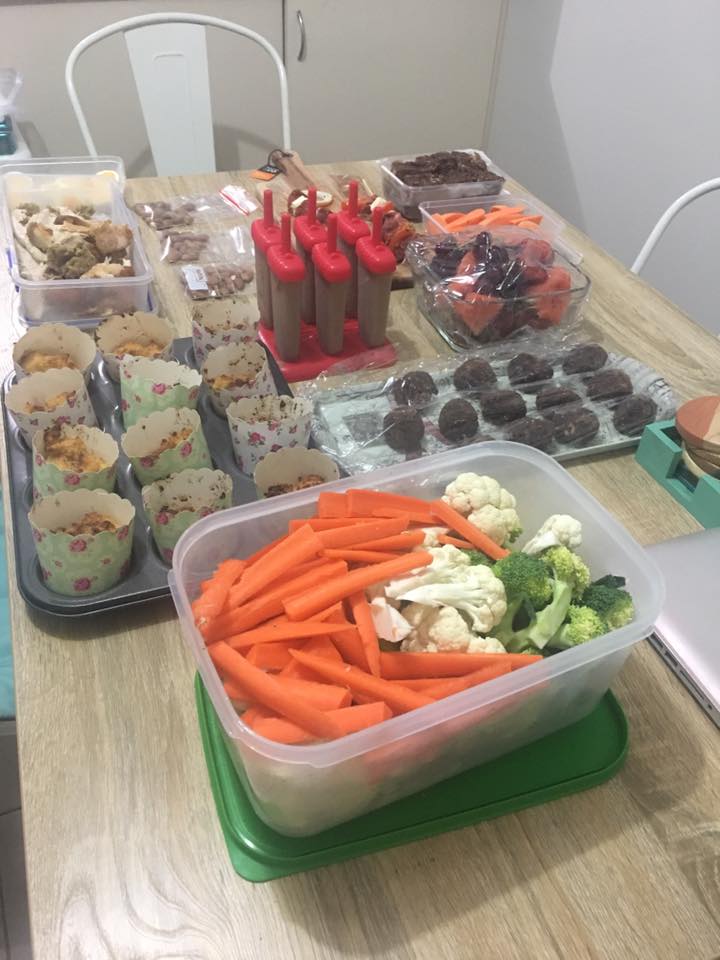 Are you wanting to meal prep too? Read How to meal prep like a pro HERE. 
Click to get your FREE meal prep and time saving recipe pack.
Healthy Mummy smoothies
I also have a smoothie every morning and love the versatility of them! Sometimes I'll have one for lunch or dinner if I need the convenience.
Wanting to try our smoothies? Click HERE to purchase yours!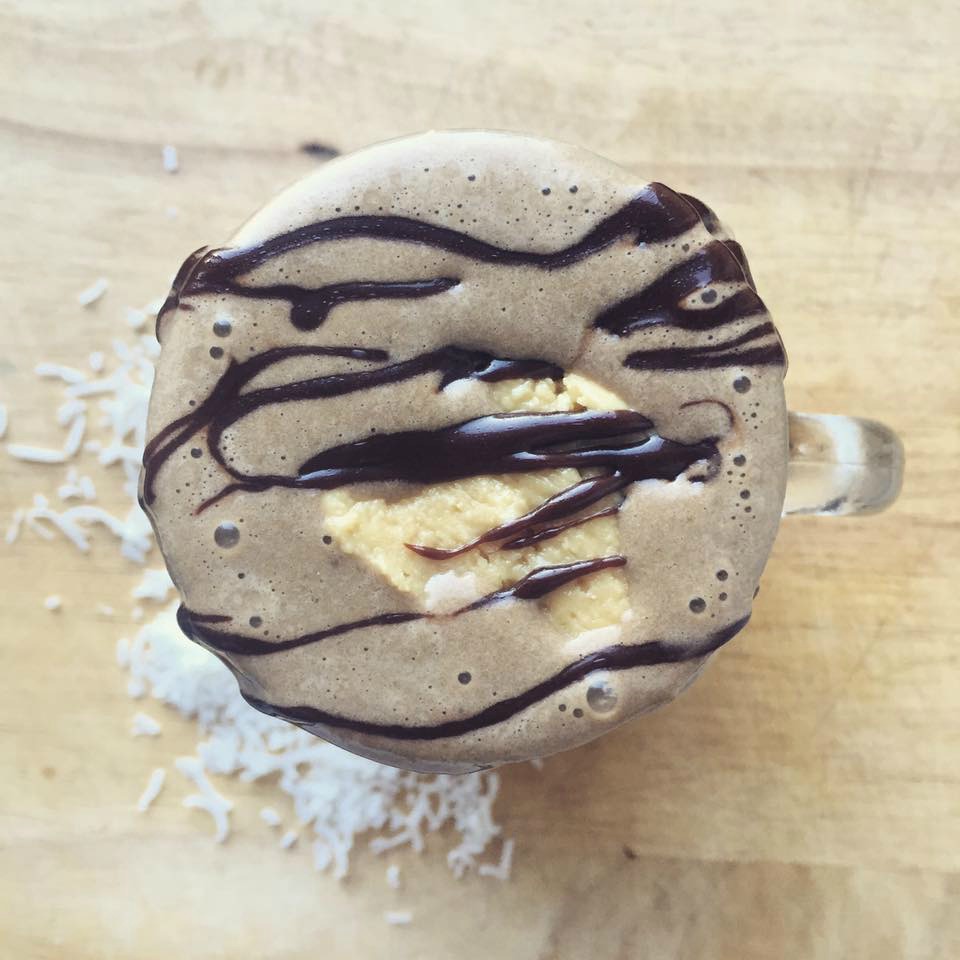 The Snickers smoothie recipe is one of my favourites and I have been experimenting a bit lately with blueberries, frozen banana, vanilla smoothie mix and plenty of ice – yum!
Exercise regime
For exercise, I like to change it up a bit. I was doing a fair bit of running but I've just incorporated weights three times a week and usually go for a run on the other two days. Now, I am starting to get back into yoga too.
You don't need a fancy personal trainer or expensive gym membership – I train at my dad's humble little home gym in his shed and love it!
Motivation for staying on track
Lots of reasons – like being a good role model for my young daughter and reaching my ultimate weight loss goal. I am not quite there yet, but I am so determined to reach it!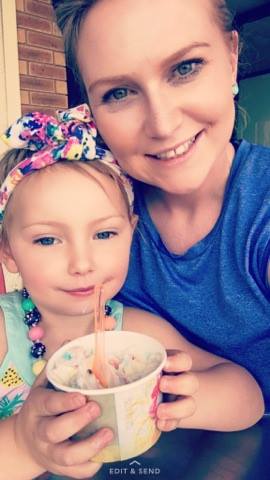 Overcoming roadblocks
I have previously struggled with emotional eating. I lost a lot of weight after my relationship breakdown then gained it all again in a short amount of time.
For once and for all, I was determined to break the cycle and incorporate this healthy living into our lives for the long run.
The benefits speak for themselves. Not only am I finding myself again, i'm finding my love and zest for life and my old bubbly self.
I have so much energy to explore and keep up with my daughter.
Advice to other mums wanting to lose weight
I would say don't look at it like a big daunting task.
Take it day by day focus on consistency and the results will show.
Do not deprive yourself! Swap high sugar treats for healthier alternatives. (Try the Salted Caramel Cups recipe –  it's divine! ). It is not rocket science but we do tend to over complicate sometimes. If you must have that naughty treat don't beat yourself up! Savour every mouth full – enjoy it –own it and move on but the next day get right back on track!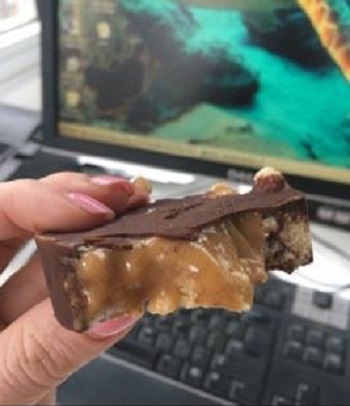 Results
I currently weigh 68kgs. My goal is 64… so close! When I began I weighed 81kgs. That's a total loss of 17kgs*
Making my daughter proud
My number one reason for doing this is for my daughter. I want her to be proud to call me her mum and I want to be healthy fit and strong to be there for her and for our future.
How my life has changed
Despite having a hard few years and feeling scared for the future, I didn't want to make that my destiny.
Life is hard we are dealt some unfair cards sometimes.
I took back control of what I could and that is me and my life and the direction I want to take it. I'm noticing my confidence growing again, and my positivity coming back and feeling optimistic for the future now and what it may bring for my daughter and I.
My clothing has changed. I'm starting to step away from just all black and wear colour again– hallelujah haha! I'm starting to express my personality with my clothes again which is so fun. That's when I am not in my active wear or work clothes- which isn't that often!

Overall I am finding myself to be more social again and am trying more activities including hikes, hot yoga on a Saturday with girlfriends.
The Healthy Mummy Team would like to thank Lisa for sharing her weight loss journey with us and INSPIRING our readers to take control of their lives.
We think she looks absolutely FANTASTIC and know that she will be reaching her goal weight in no time.
Motivated To Become A Healthy Mummy?
If you are inspired by Lisa's  story and want to take charge of your own health– then join our 28 Day Weight Loss Challenge TODAY.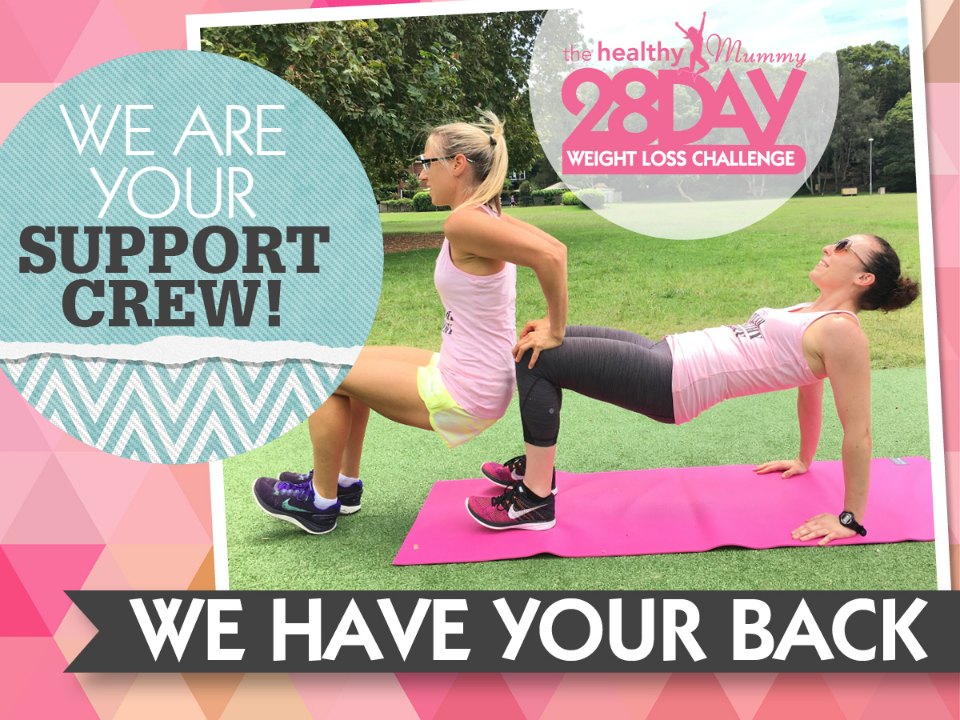 Our 28 Day Weight Loss Challenge provides mums with 24/7 support, 2,500 healthy-eating recipes and 350 fat burning exercises to help busy mums lose the baby weight!
To find out more OR to join, click here.
To support your weight loss, The Healthy Mummy also has a range of delicious and good-for-you smoothies!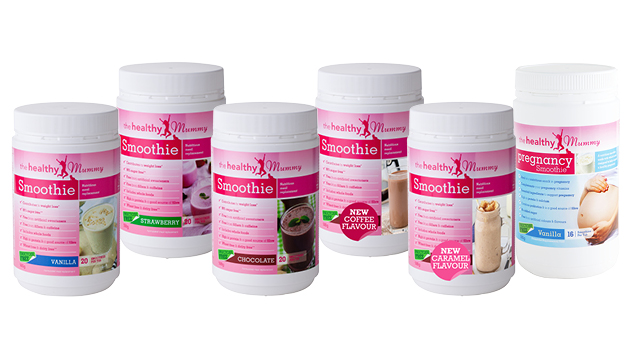 Our smoothie range offers an excellent source of essential vitamins, minerals, nutrients & important antioxidants. It does not contain any weight loss accelerants, caffeine, gluten and is dairy free. It is also a non Genetically Modified product!
To learn more about our smoothies – click here.
To purchase one of our smoothies – click here.
You can also read more INSPIRING weight loss stories here.