Mum Shares Her Chilling Story About What Intense Sleep Deprivation Can Do
Sleep deprivation is pretty standard for new mums. But what happens when you don't sleep (AT ALL) during the first few days after giving birth?
Scarlet Hatterson didn't sleep for ten days after the birth of her son. What she experienced is beyond terrifying and acts as a stark reminder of just how serious severe sleep deprivation can be.
10 sleepless nights. 10 sleepless days.
Looking into the mirror ten days after giving birth to her son, UK mum Scarlet didn't recognise herself. What she saw looking back at her – a really scary man with a thick black beard and a gaunt face –  she assumed was the devil.
This frightening hallucination is only the beginning of the severe psychosis that sleep deprivation caused in the mum-of-three.
Scarlet spent eight days postpartum in the hospital, recovering from her c-section and tending to her son, who was born six week prematurely. However, after a few days without sleep, Scarlet started to experience intense paranoia. She convinced herself that her room was bugged and that the medics were trying to steal her baby.
"I had no idea it was in my mind. It was like I was on acid or something."
On the ninth day, when Scarlet and Bear headed home, the new mum was still unable to sleep.
"I was running on nothing but I didn't feel tired," she explains. "I had 1001 thoughts racing through my mind – the voices in my head were telling me to do things – I literally couldn't switch off."
The paranoia continued as Scarlet's belief that someone was out to get her son grew and grew. She became obsessed with protecting her baby, constantly feeding and watching over him as he slept.
Scarlet began to text in code and recite nonsensical phrases from Alice in Wonderland and Dr. Seuss books.
"I constantly spoke in riddles, was referring to myself in the third person and I literally couldn't hear anything – I had to look at people to read their lips. Everything I saw on the TV and heard on the radio, every advert, I thought it was sending a direct message to me personally." 
It wasn't until her husband, Peter, called an ambulance ten days postpartum, that Scarlet realised just how severe her condition had become.
"I literally thought I was dying – I thought my heart was slowing down – I also couldn't hear properly – all I  could hear were the voices inside my head."
Scarlet spent a month in the Mother and Baby Unit at Melbury Lodge in the UK where she received cognitive behavioural therapy. She was given sleeping pills and finally able to sleep and remains on anti-psychotic medication today.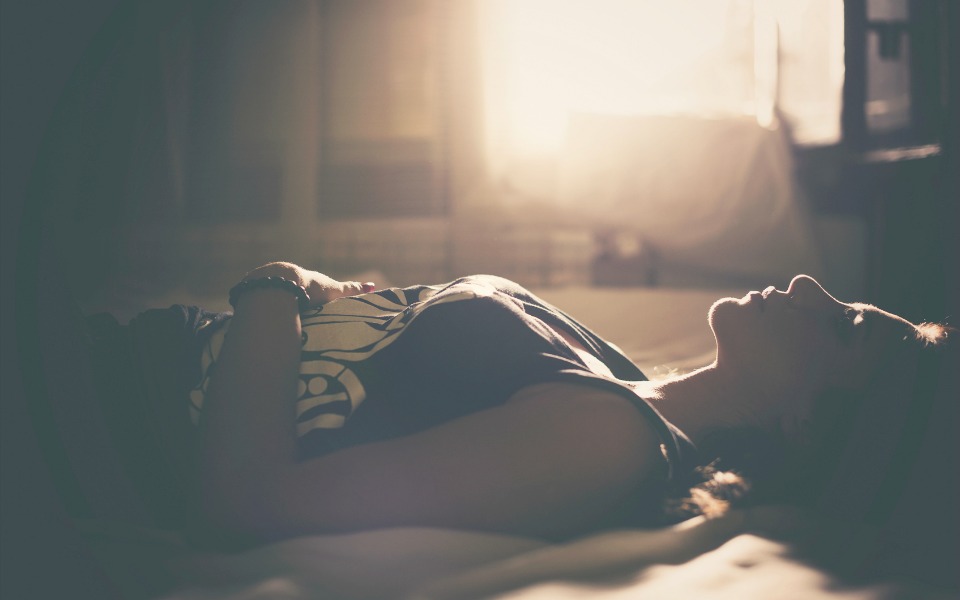 Understanding postpartum psychosis
What is described as "a dream but you're not asleep", postpartum psychosis affects one in every 1,000 new mums.
Perinatal psychiatrist Dr Alain Gregoire who treated Scarlet explains that with postpartum psychosis, "People get very strange thoughts that they completely believe and they sometimes will have strange experiences, like hearing things or seeing things."
Scarlet has shared her story with news sources and on her personal blog to raise awareness for this condition and show that help is available to any mother who could be experiencing a similar thing.
She is now focusing on getting better and being the best mum she can to her three children, Bear, India, two and Anais, five, but admits that the experience is something that neither she, nor her husband, Peter, will ever forget.
"It was heartbreaking," Peter recalls of those terrifying ten days. "I didn't know if she would ever come back."
Dr. Gregoire echoes this thought. "Postpartum psychosis is a horrendous experience to go through." And while it is 100 per cent treatable, many new mums simply don't realise just how out of control they have become.
"It's a very very surreal, weird experience, but when you're living through it it feels like reality."
There is no denying that life with a newborn is anything but easy. Scarlet's terrifying journey is not one that most new mums experience but it does happen. It's so important for new mums to not only read her story and be aware of the incredible dangers of severe sleep deprivation, but to also know where to go if they do need help.
Please visit PANDA for more information on postpartum psychosis and share Scarlet's story to help raise awareness of this frightening condition.