Sneak Peek: What's coming in the BELLY BLASTER Challenge January 2022!
As we hurtle towards a new year, it's a good time to reflect on some of the challenges we've faced in 2021 and what we really want for our physical and mental health in 2022!
2021 wasn't an easy year for most of us as we continued to grapple with the effects of Covid with lockdowns and border closures. There's little wonder these things can cause a whole heap of different stresses – financial, mental and physical.
But now is the PERFECT time to reset, face 2022 head on, and regain control of our health and well being.
The theme for the January 2022 28 Day Weight Loss Challenge is BELLY BLASTER and we have heaps of amazing new workouts, meal plans and recipes on the Healthy Mummy App that will help you banish the muffin top and BLAST AWAY that belly fat!
Sneak Peek of what's Coming to the Healthy Mummy App
New AFTERBURN Workouts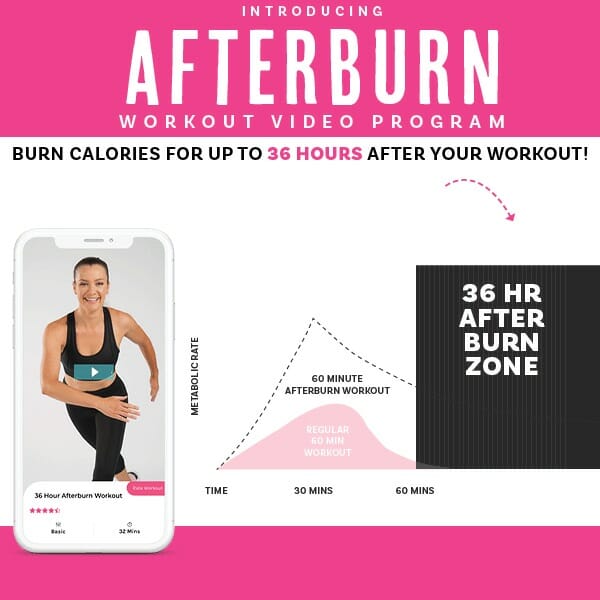 Afterburn workouts are a wonderful and efficient style of exercise as your body will continue to burn calories even after you are finished working out!! These 30 minute, high intensity workouts will have you sweating and smiling as you work your body, reaping those long term benefits.
This program is designed for moderate to advanced individuals however there are exercise alternatives given along the way for those beginners who are after a bit of a challenge!
New KETTLEBELL Workouts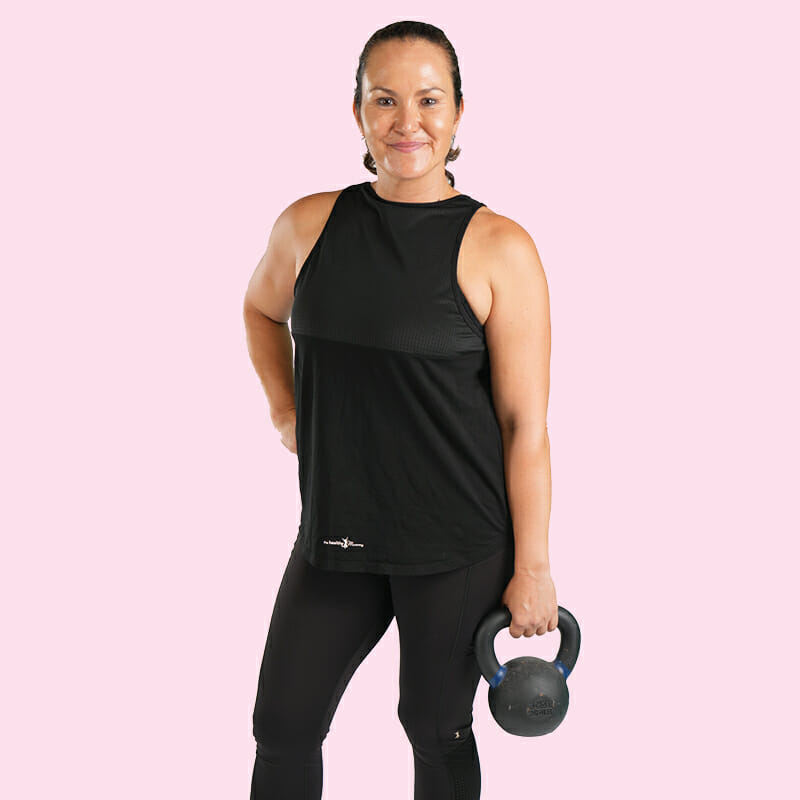 Kettlebell workouts are a great form of strength and cardio whilst being a fun and different type of workout.  These type of workouts can improve endurance and strength, whilst burning calories and fat – all with just one piece of equipment. Each workout is around 25 minutes long including warm up and cool down.
You can find kettlebells in sports shops and affordable retails stores like Kmart and Big W. They're an inexpensive piece of equipment that's well worth having!
Other Belly Blasting Workouts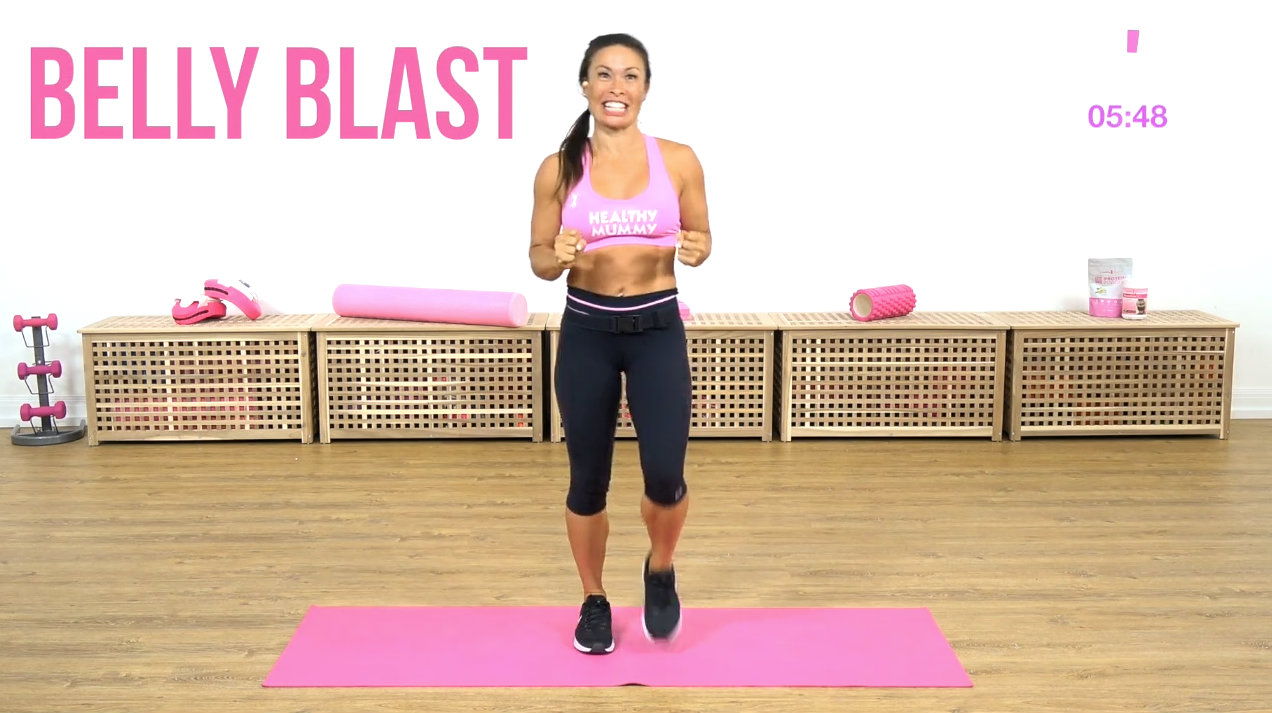 We also have some amazing Belly Blasting workouts in the Healthy Mummy App. These are perfect for those who want to blast fat and tone the tummy area. To truly lose weight around your mid section, you need to do more than just lots of crunches or sit up. A combination of Cardio HIIT and toning exercises will help you burn more calories and tighten up the tummy muscles.
These workouts are just 5 minutes long so are great to fit in after a walk or any other cardio workout.
Find these Belly Blasting Workouts in the Healthy Mummy App.
Belly Blasting Recipes
Get a sneak peek of some of the delicious, healthy and easy to make recipes that will be available as a part of the January Challenge.
1. Mint Slice Bites
These delicious litte Mint Slice Bites are just like a mint biscuit but are only 80 calories each!
2. Chicken Power Bowl
This easy to prepare chicken recipe has an Asian twist and is packed with flavour. This recipe is full of protein and healthy fats that will keep you full and satisfied. At just 307 calories, this is a great recipe to blast belly!
3. Mixed Bean Nachos Tray bake
A super tasty and nutritious 'all in one tray bake' recipe that will suit the whole family. Just 375 calories!
Get this recipe on the 28 Day Weight Loss Challenge
4. Homemade Berry Popsicles
These Berry Popsicles are super easy to make and are a delicious healthy version of a creamy icy pole. At just 65 calories each, they'll be a huge hit with the whole family!
5. Lamb Meatballs with Sweet Potato Mash
Meatballs and mash go so well together! This family friendly meal takes just 10 minutes to prep and is only 384 calories per serve.
Get the recipe from the 28 Day Weight Loss Challenge
6. Healthy S'Mores Tart
S'Mores are often a family favourite around a camp fire. This recipe takes them to the next level by turning them into a delicious tart. Just 169 cals per serve
Ingredients
1 cup almonds
1/4 cup chia seeds
1 cup Natvia
1/2 cup peanut butter
2 free range eggs
1 cup dark chocolate chips
1 cup long life reduced fat coconut milk
1 tsp vanilla extract
2 cups mini marshmallows
Method
Preheat Oven to 180c.
Place almonds chia seeds and Natvia into a food processor and process until the mix resembles bread crumbs.
Add peanut butter and eggs and process until it comes together.
Press into a lined pie dish and bake for 10 – 15 minutes, until golden brown. remove from the oven and allow to cool completely before filling.
Place chocolate chips, coconut milk and vanilla extract in a saucepan and melt over a medium heat until well combined and smooth. Pour this chocolate mix over the cooled base.
Place the tart into the fridge for two hours or until the chocolate layer is firm.
When ready to serve, preheat the oven grill. Cover the chocolate layer with the mini marshmallows and then place the tart under the grill for about 5 minutes, just until the marshmallows start to colour (keep an eye on them as they can burn easily).
Remove from the grill and slice into 16 pieces. One piece is one serve.
Leftovers can be stored in an airtight container in the fridge for 4-5 days.
NEW Meal Plan Available
On top of ALL of this, we'll also have a brand new PESCATARIAN Meal plan in the Healthy Mummy App! If you eat fish and vegetables, but not meat, this is a great meal plan option for you! Full of family friendly recipes with whole grains, nuts, legumes, fresh veggies and healthy fats, with seafood playing a key role as a main protein source, this meal plan would suit any pescatarian wanting a meal plan just for them!

If you're not sure how to swap your meal plans, check out How to customise your meal plans in the Healthy Mummy App.
Want to kick-start your weight loss in 2022!! Join the 28 Day Weight Loss Challenge Today!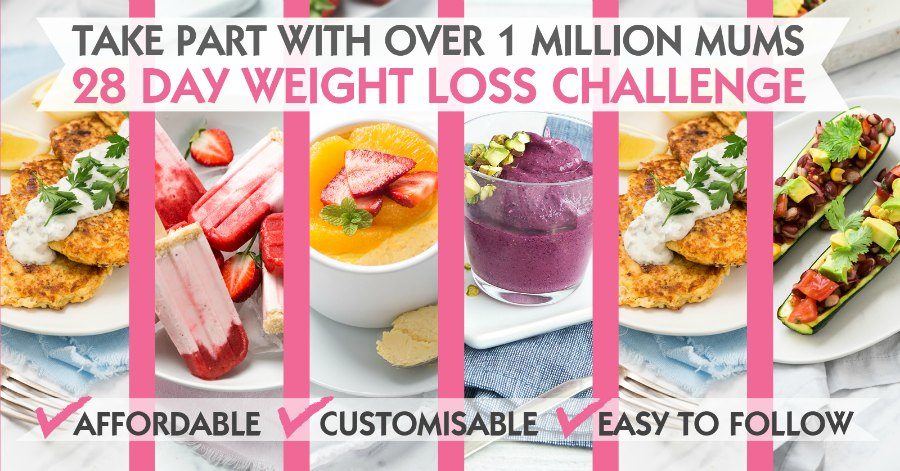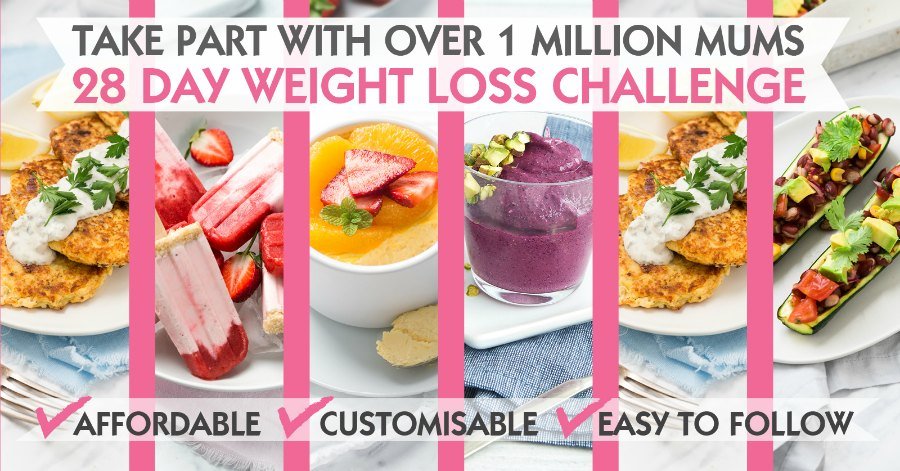 If you are interested in kickstarting your weight loss and want to improve your energy – not to mention – improve your overall health and wellbeing – our 28 Day Weight Loss Challenge is an awesome program to check out.

Our Challenge entails: 
Fully Guided Daily Fitness Program with over 500 Workout Videos – NO equipment needed on 80% of workouts

Over 500 workout AT HOME videos. Chose from Boxing, HIIT, Tabata, Yoga, Dance, Post Baby, Weights, Baby Wearing, Strength, Advanced Fitness, No equipment AND MORE!

Weekly nutritionist developed, fully customisable, family friendly meal plans

Over 5,000 easy and budget friendly recipes at your fingertips

Daily motivation and support from MyCoach and MindPower features

24/7 support from our private support groups

NEW Wellbeing section with Self Care videos, Mental Wellbeing Videos, Meditations and Podcasts