Sneak Peek: Fast Track your weight loss with the RAPID RESULTS Challenge this November!
Do you want to lose 10 kilos by Christmas?! The RAPID RESULTS 28 Day Weight Loss Challenge starts 1st November with heaps of new recipes and workouts!
Do you want to lose 10 kilos by Christmas?! Well with the new RAPID RESULTS 28 Day Weight Loss Challenge starting on 1st November it's possible!
Along with heaps of brand new recipes and work outs coming to the Healthy Mummy App, the November Challenge Theme of Rapid Results, will give you all the tools you need to smash your health and weight loss goals so you can get into the best shape possible fast!
With summer just around the corner, now is the perfect time and opportunity to shake off any indulgences that may have happened due to lockdowns, and focus on feeling body confident this summer.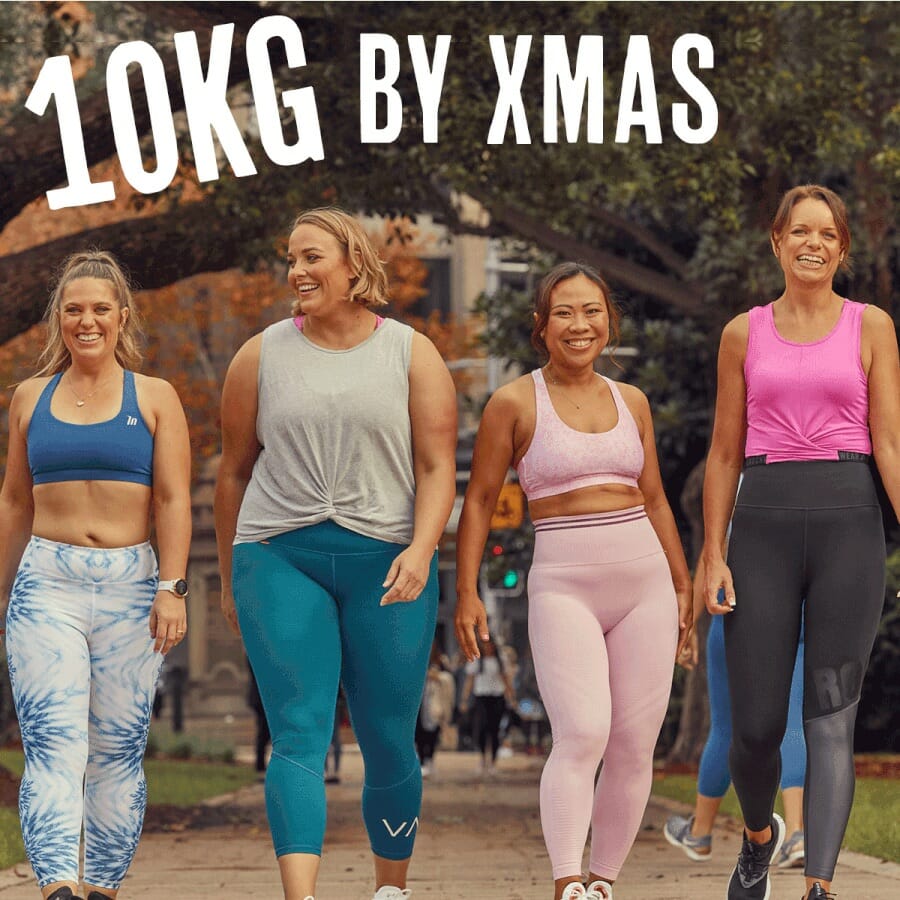 What's New?
As well as the brand new ones, ALL recipes in the November 28 Day Weight Loss Challenge meal plan are higher in protein and lower in carbs to get you results FAST! What's more, there's also an extra meal plan available in November, which will have all your 'Guilt Free' fan favourite recipes. Plus our SUPER popular Keto meal plan has also been updated with brand new and delicious recipes!
For more on how to customise your meal plan in the Healthy Mummy App – click here
We are also so exited that we have BRAND NEW workouts in the APP this November! Our wonderful Healthy Mummy Global Ambassador and ex Biggest Loser host teams up with our Boxing Fitness Trainer Laura to bring you 6 new Beginner Boxing Workouts! If you are a new mum just like Fiona, these 10 minute workout are designed just for you!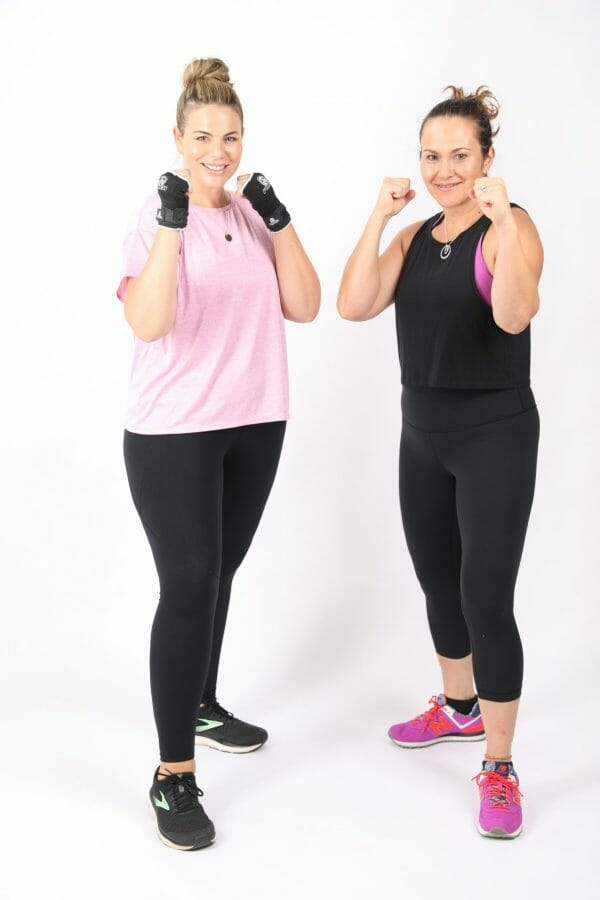 Get a sneak peek of some of the exiting new things coming to the Healthy Mummy App this November!
New Recipes
There are heaps of NEW delicious recipes coming to this November. Get a sneak peak of some of the recipes from the Rapid Results Meal Plans!
*NEW RECIPE*
Healthy Herbed Chicken Rissoles and Beetroot Salad
These delicious lightly herbed and spiced chicken rissoles served with a beautiful salad of roasted beetroot and pumpkin is new to the app! It's so tasty and easy to make and is under 400 calories per serve.
*NEW RECIPE*
Choc Berry Brownie Bites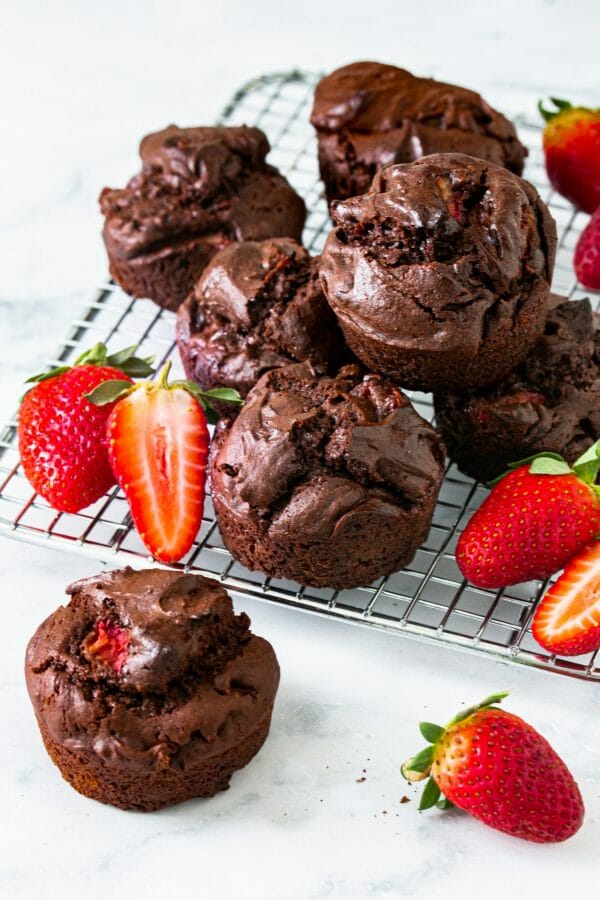 These super moreish, gorgeous foolproof berry chocolate brownie bites will be snapped up in seconds! And the best bit…they're healthy!
Get the recipe here 
Super Easy Salmon Tray Bake
This low carb high protein bake salmon recipe takes just 10 minutes to prepare and is cooked in one dish. It's packed with low carb veggies with a good hit from the protein and and is just 362 calories per serve.
Pepperoni Pizza Bites
These pepperoni Pizza bites are a great snack or light meal. They're low carb using egg and coconut flour instead of regular pizza dough. They're high protein and packed with flavour at just 196 calories per serve.
*NEW RECIPE*
Frozen Vanilla Berry Tart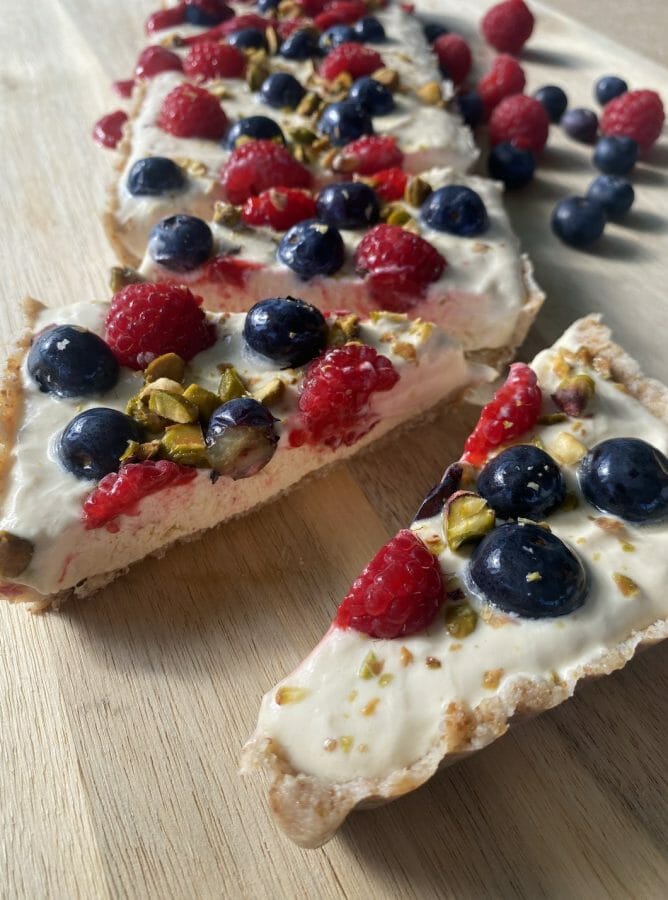 Wow! This is a show stopping dessert perfect for the warmer weather. It may taste like a naughty indulgence but it's anything but! Just 238 calories per serve!
New Workouts
If you've always wanted to try a boxing workout – now is your chance! These new workouts are perfect for new mums like Fiona Falkiner, or anyone else getting into fitness! They're super easy to follow and each session is just the right length of time (ideal to do between feeds and rests with a new bub.)
As our incredible boxing trainer Laura Greenwood tells us "Boxing workouts make us feel EMPOWERED".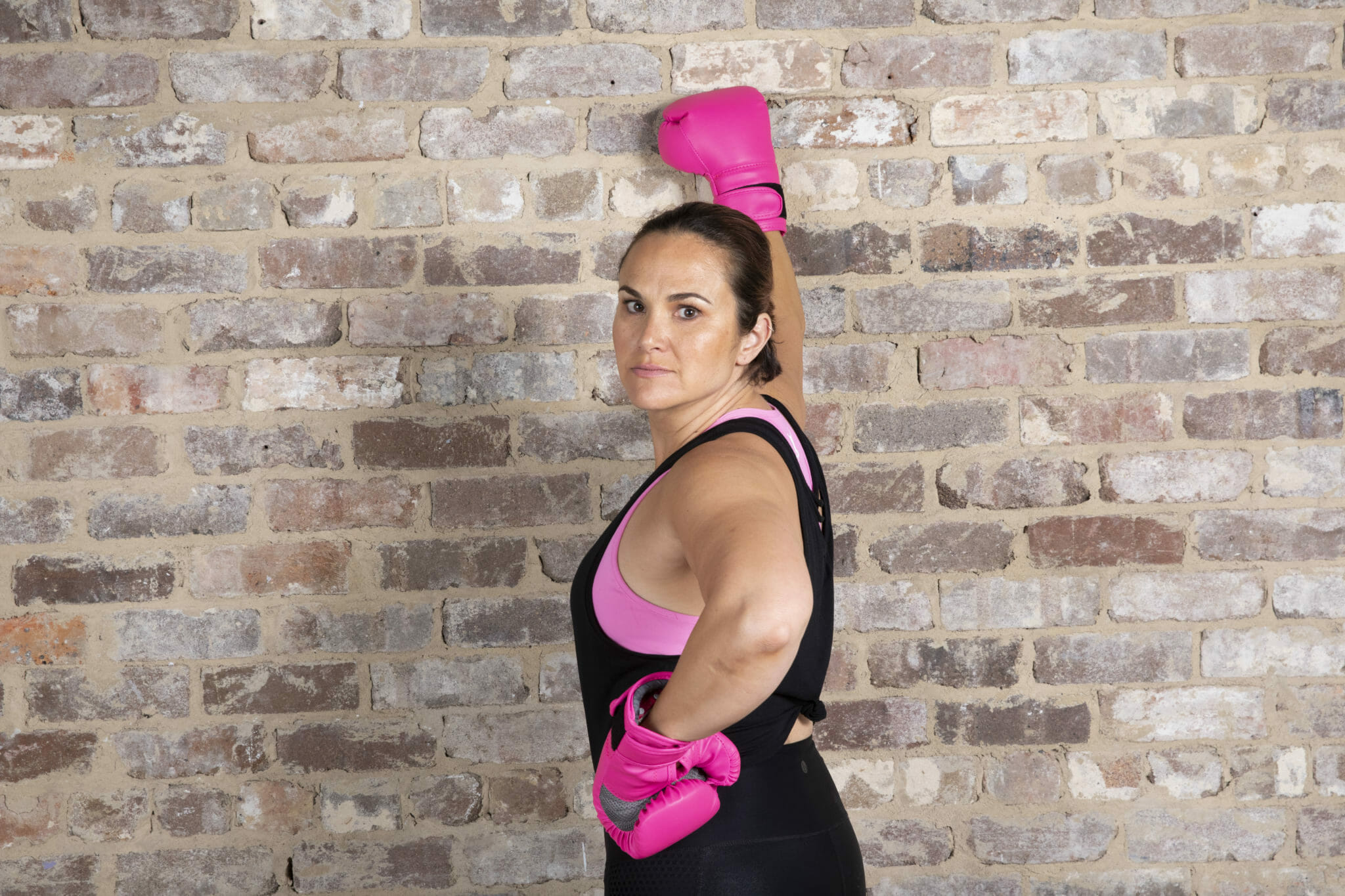 She says "Boxing is great for your sanity! You can punch out a hard day! It makes you feel strong capable and confident."
"Boxing is great because it uses our upper body and core more which we tend to need to strengthen more after having children."
New Mum Fiona Falkiner  has been following the 28 Day Weight Loss Challenge for several month since the birth of her son Hunter 6 months ago in order to get her health back on track.
She LOVED taking part in the workouts with Laura and said they the exact length and intensity she needed.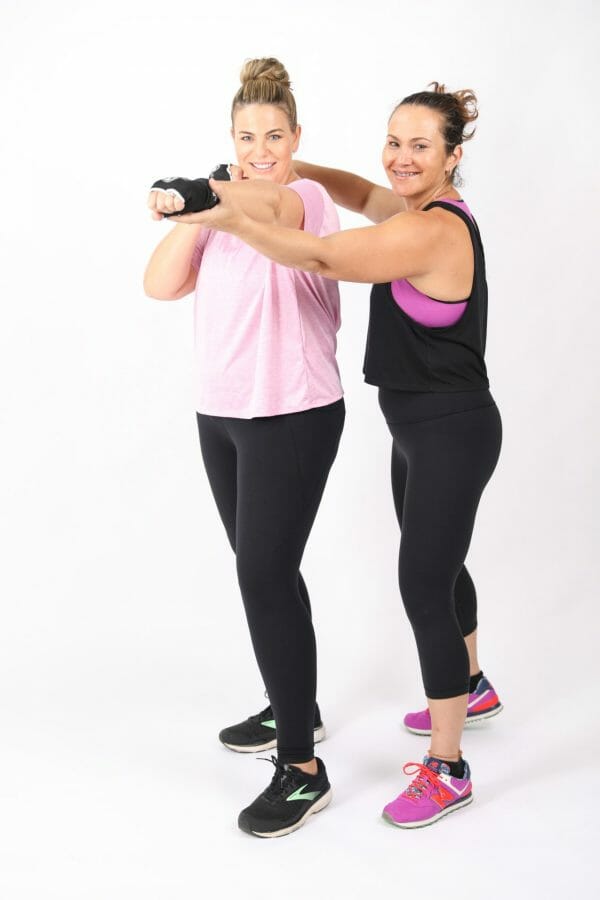 Fiona said, "I felt pretty hot I definitely got my sweat on lol but it felt really good! And what I always focus on to motivate myself to train is that incredible feeling you get after a work out is done, your body is flooded with endorphins, for me it clears the fog, I feel so energised and ready to face the day!!! So yes after the session I felt amazing!!! And I loved training with Laura she has such a great energy about her!" 
There are 6 new Boxing Workouts – all ranging between 10 – 16 minutes.
1. Beginner Boxing: Cardio Box
2. Beginner Boxing: Tabata Total Body
3. Beginner Boxing: Muay Thai
4. Beginner Boxing: HIIT Total Body
5. Beginner Boxing: Tabata Booty Burner
6. Beginner Boxing:HIIT Total Body Burn
Get a Sneak Peek Here!
Are you ready to SMASH your goals this November?
Join the 28 Day Weight Loss Challenge Today!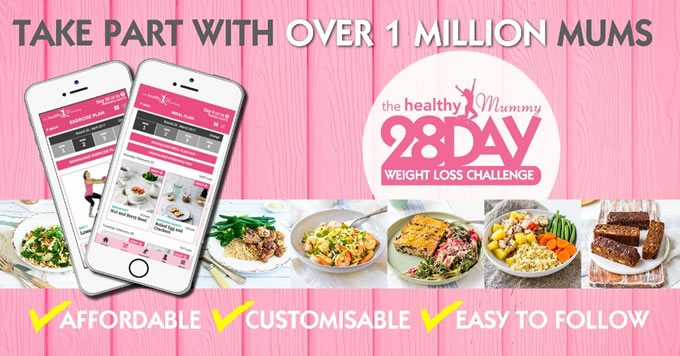 Want to shift your weight but feel like you have NO TIME in your day to exercise and eat healthily?That's where the Healthy Mummy's 28 Day Weight Loss Challenge can help.What do you get? You get access to:
28 days of at home exercise routines (no gym needed) – with video instruction
Customisable and breastfeeding friendly meal plans
Time-efficient exercises for busy mums – under 30 mins
Challenge combines Pilates exercises with interval and circuit training (HIIT)
Suitable for basic to advanced fitness levels.
Home to thousands of EASY-TO-MAKE recipes.
Find out more about joining the 28 Day Weight Loss Challenge.
Medical Disclosure for new mums
If you are a new mums and want to start exercising again get clearance from your doctor or Obstetrician. Mums who have had a cesarean would ideally be looking at a minimum 6-8 weeks after birth to commence these workouts. For a standard birth with no complications leave 4-6 weeks post birth before starting this program.
Things to be aware of when commencing exercises after giving birth:
The 'Warm Up' is important when getting back into exercise and the key is to do this slowly, to be sure not to over stretch or do too "bouncy" a warm up and switch on your tummy muscles to support your back.
Th hormone Relaxin is still in your body, especially if you are breast feeding, and this can make your limbs extra flexible and mobile, which isn't always a good thing when exercising  as you can over extend yourself and this can cause injuries.
Separation in the abdomen occurs in the majority of woman during pregnancy, regardless of whether they have had a cesarean or standard birth. The whole abdominal area has been stretched and it takes time to go back to its pre baby state (if at all!).
Exercises generally require the use and activation of the abs and new mums do not want to over exert that by doing too much at the start until the separation either heels or stabilizes. Definitely no full sit ups!
If you experience any bleeding, pain, leakages or heaviness in your abdomen or uterus, or just feel that something isn't 'right' doing some of the workout, please stop the exercises and see your doctor immediately.