The countdown to Christmas is on! And what better way to get in shape ahead of the chaotic silly season than by reaching your lifestyle and body goals.
If you're feeling lethargic and tired, you're not alone! All busy mums feel like they could do with more energy.
Thankfully, the November 28 Day Weight Loss Challenge is all about BOOSTING YOUR ENERGY!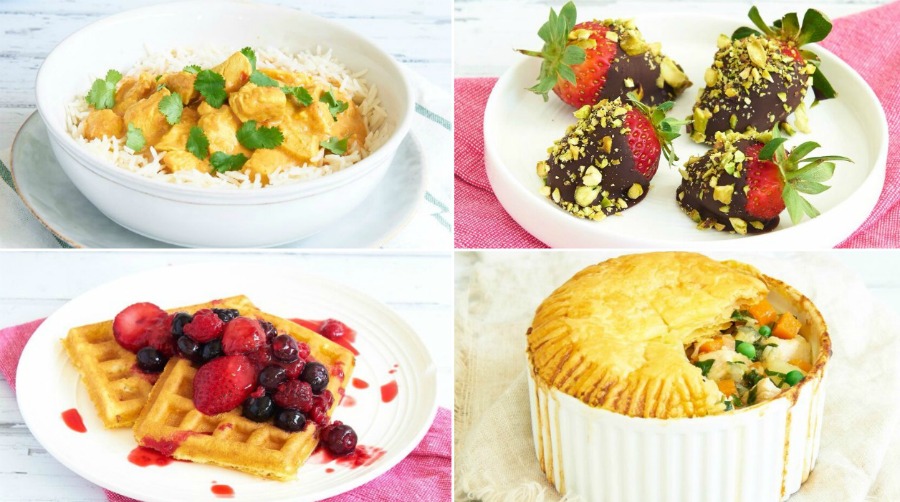 The Energy Boosting Challenge is focused on meal and exercise plans that will ensure you're eating healthy food, loaded with energy boosting ingredients and nutrients, plus enabling you to fit in regular, easy to achieve exercise.
Check out the sneak peek below of some of the new recipes available for 28 Day Weight Loss Challenge members this November.
SNEAK PEEK: Check out these YUMMY November Challenge recipes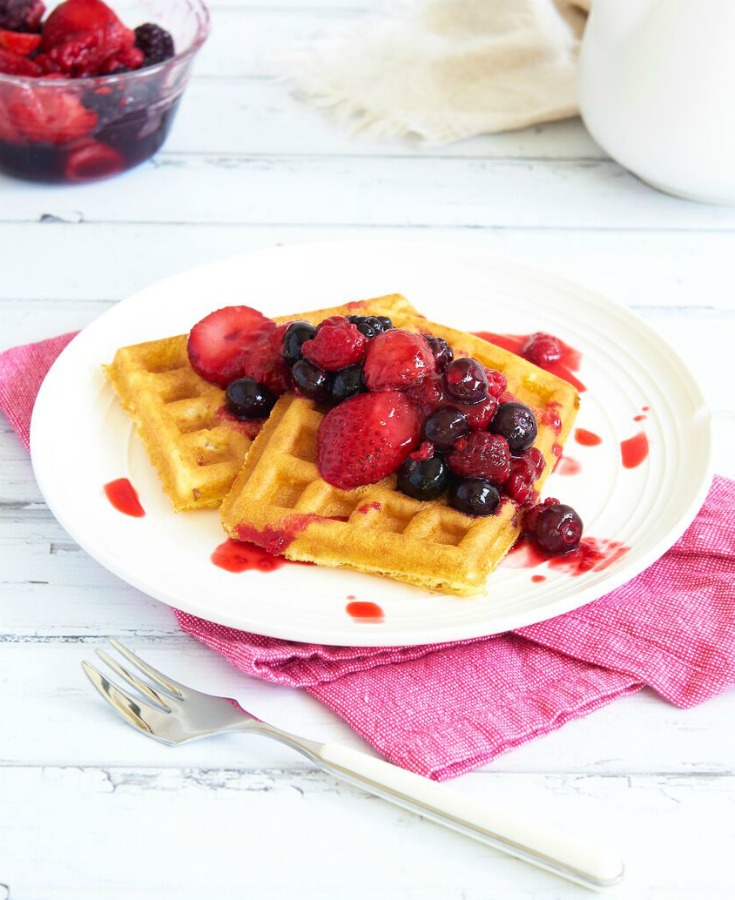 Start your day off with the Grain Free Waffles, which only take 10 minutes to prepare.
These tasty grain-free waffles will start your day out right and are a great option for the whole family.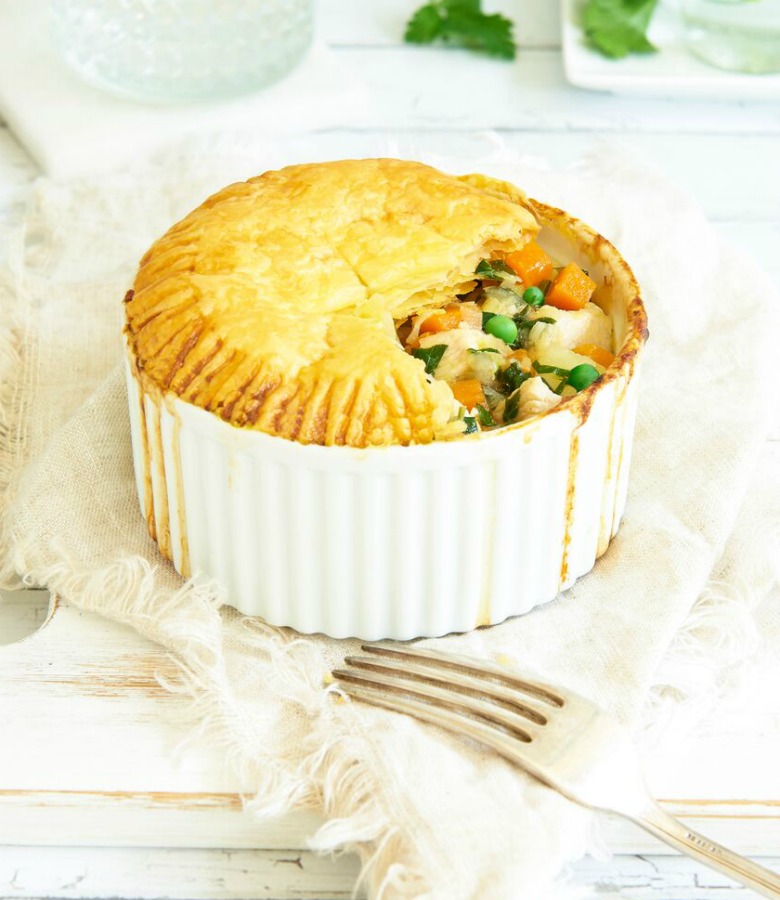 For lunch, try this Chicken and Veggie Pot Pie. Again, this only takes 10 minutes to prepare and is a hearty and healthy dinner.
You can make this meal in a large batch or as individual pies.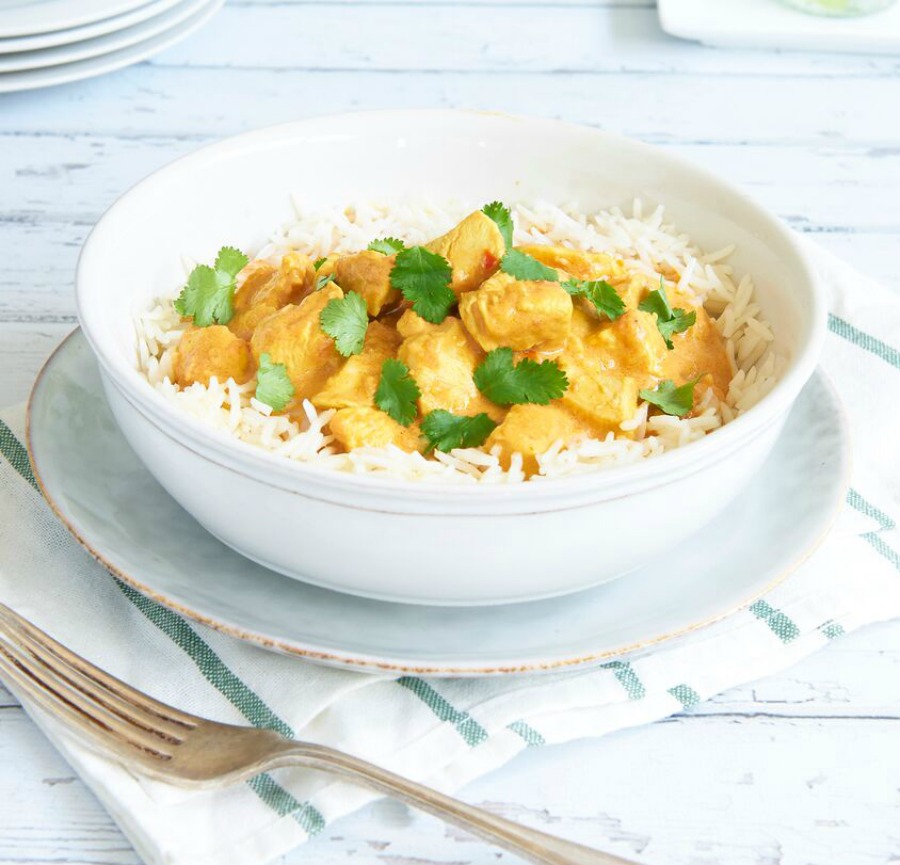 For dinner, this Peanut Butter Chicken Curry is so delicious! Nuts are energy dense and make an ideal snack. Plus, peanut butter is easy to prepare.
This meal is family friendly and will give you a natural energy boost at the end of the day.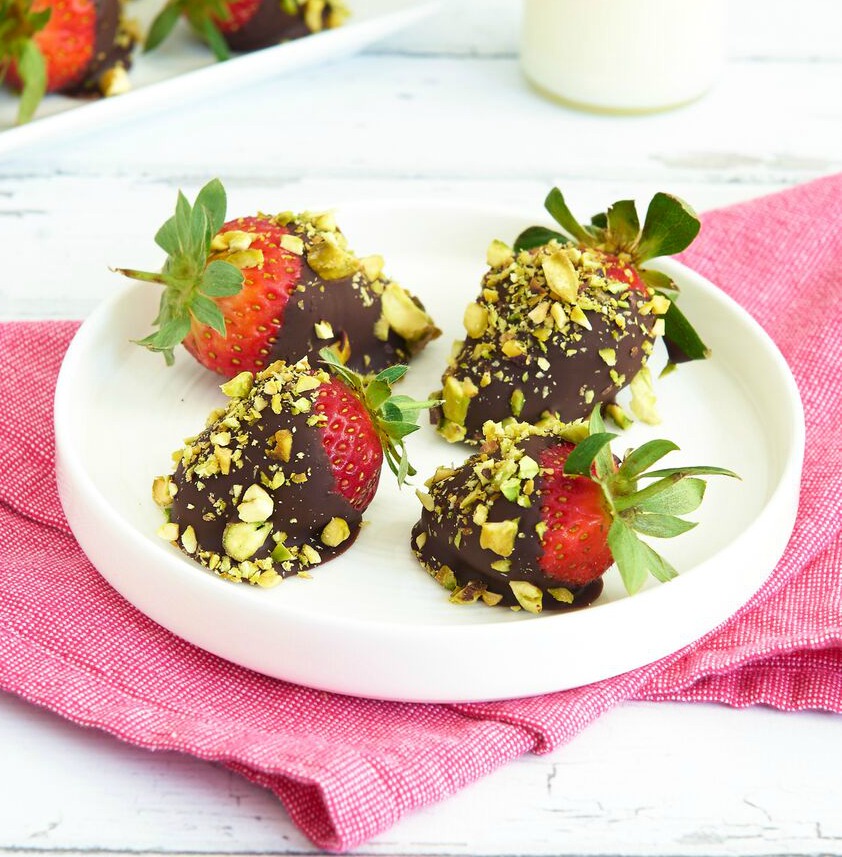 For an easy snack / dessert you'll love delicious CHOCOLATE NUTTY STRAWBERRIES!
They're loaded with antioxidants and energy from the dark chocolate and pistachios.
Ingredients for Chocolate Nutty Strawberries
45g dark chocolate
⅓ cup strawberries
1tbsp pistachio nuts, chopped
Method
1. Bring a small amount of water to the boil in a saucepan.
2. Top the saucepan with a heatproof bowl, ensuring the bottom of the bowl doesn't touch the boiling water.
3. Reduce the water to a summer. Place the chocolate in the heatproof bowl and melt.
4. Line a tray with baking paper.
5. Dip the strawberries into the melted chocolate and place on the prepared tray.
6. Sprinkle with pistachios and place in the fridge for 15-20 minutes to set.
So there you have it, 4 fantastic recipes that give you just a taste of the meals and snacks you could be enjoying as a member of the 28 Day Weight Loss Challenge.
Top 10 foods to include in your diet for energy
If you are looking to increase your energy with food, you can't go wrong with including the below foods in your diet.
Eggs

Oats

Cheese

Eggplant

Baby spinach

Bananas

Beef

Apples

Barley

Cacao nibs
LOOKING FOR MORE WAYS TO BOOST YOUR ENERGY?
Another great way to BOOST your energy levels is by joining our NOVEMBER 28 Day Weight Loss Challenge. Our November Challenge is our ENERGY BOOSTING CHALLENGE. That means, our meal plans will be loaded with recipes to not only help you lose weight, but feel energised!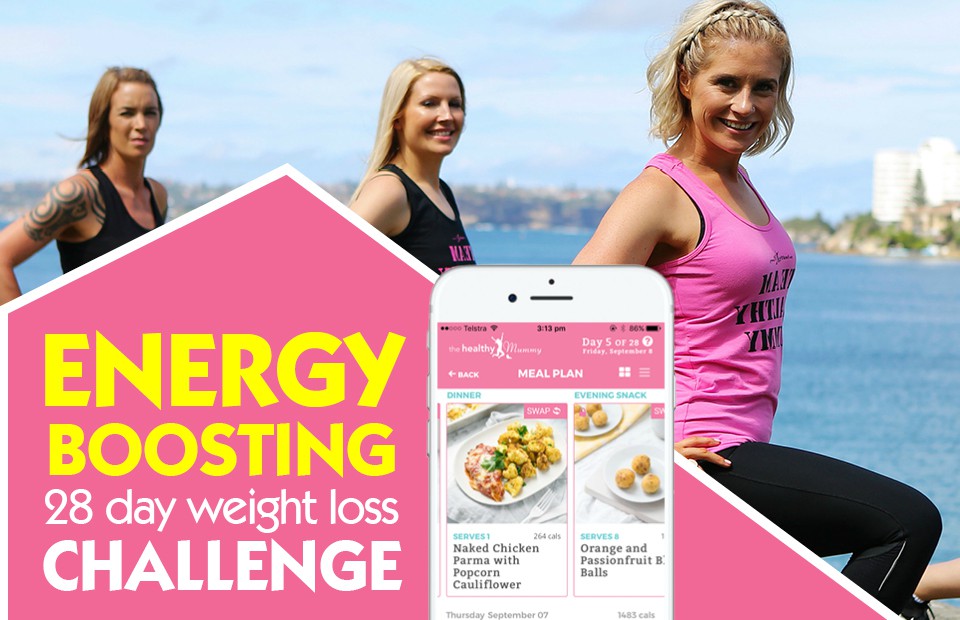 Our Challenge entails:
28 days of at home exercise routines (no gym needed) – with video instruction
Customisable and breastfeeding friendly meal plans
Time-efficient exercises for busy mums – under 30 mins
Challenge combines Pilates exercises with interval and circuit training (HIIT)
Suitable for basic to advanced fitness levels
Home to thousands of EASY-TO-MAKE recipes!
To find out more on the 28 Day Weight Loss Challenge click here.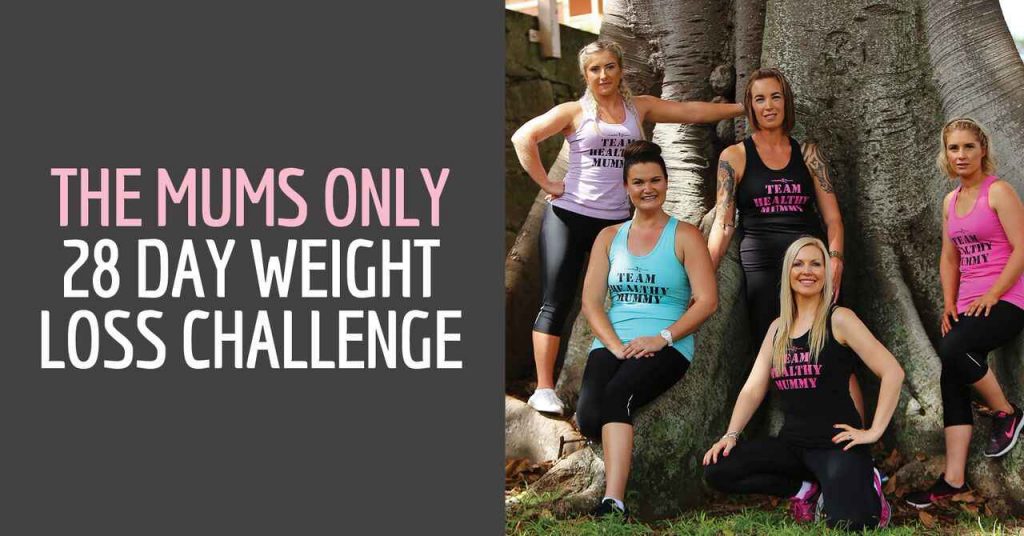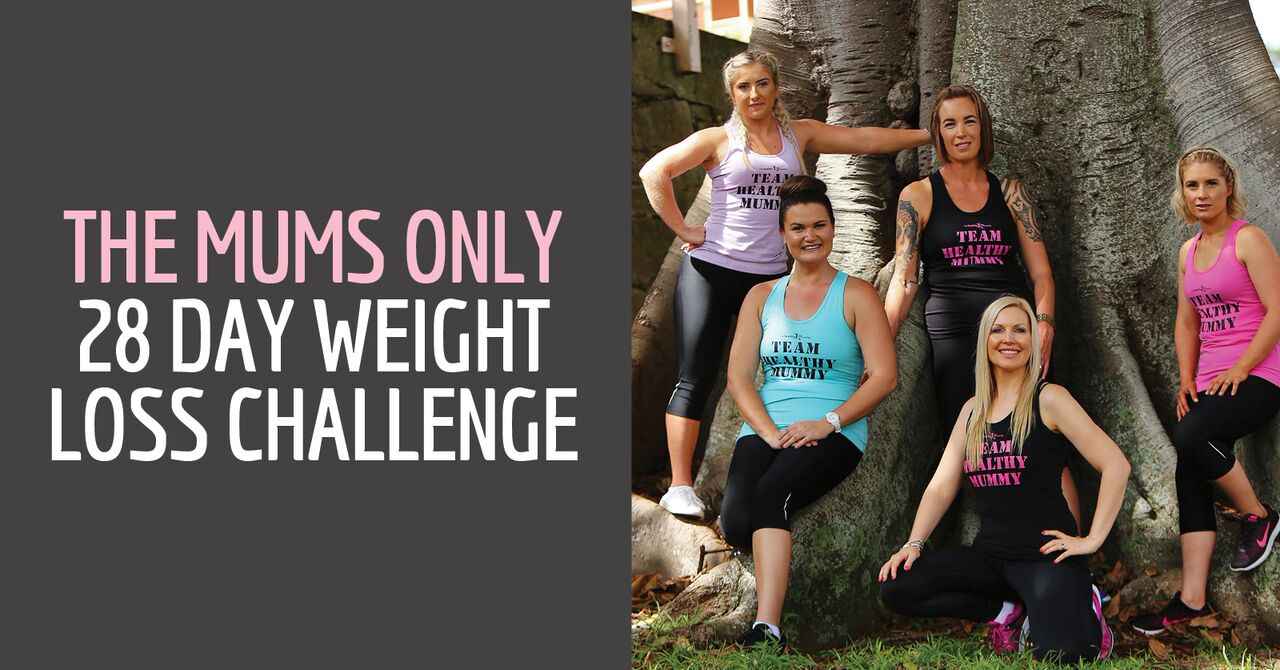 NEXT CHALLENGE STARTS SOON!
Amazing Challenge Results
"I've lost a lot of weight with The Healthy Mummy. But that's not the great part about it," says Cicily. "It's not the number on the scales that makes me happy…it's walking past a mirror and not hating what I see!"
Cicily has lost 50 kilograms following the 28 Day Weight Loss Challenges and says "I've completely transformed my life and that honestly still shocks me. I can lose weight and still eat chocolate, burgers, pizza etc. I've just learnt to do it in a healthy way by following the 28 Day Weight Loss Challenge."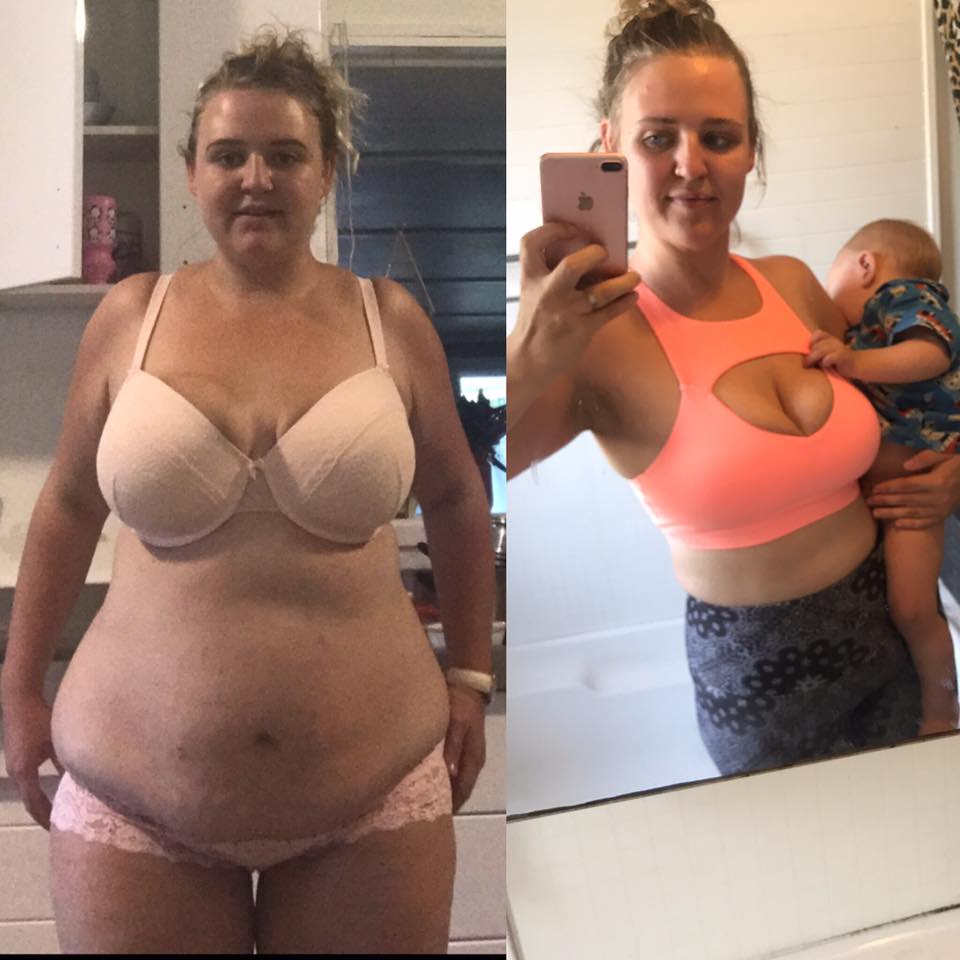 Mum-of-four Mel says, "14 kg* gone. The Healthy Mummy has transformed my life, more than just physically too."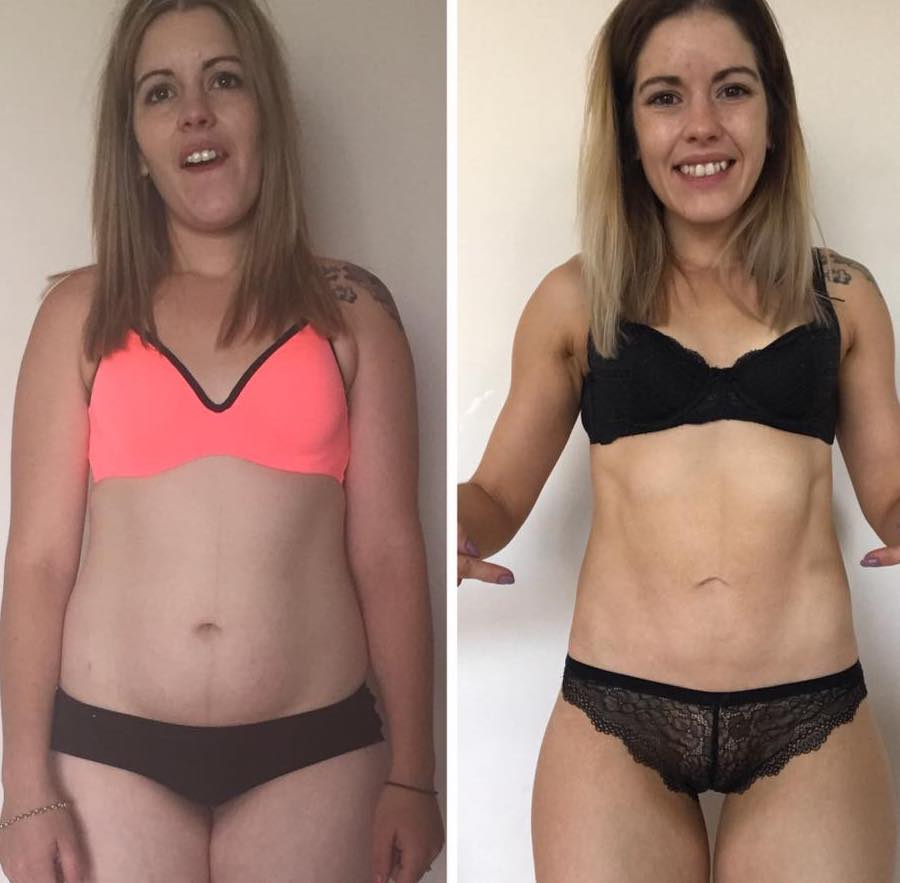 Ash says, "Same dress……. that's the only thing in common with these pictures. 25kg lost. Completely different woman on the inside now. Nothing, absolutely nothing will feel as amazing as those inside feels."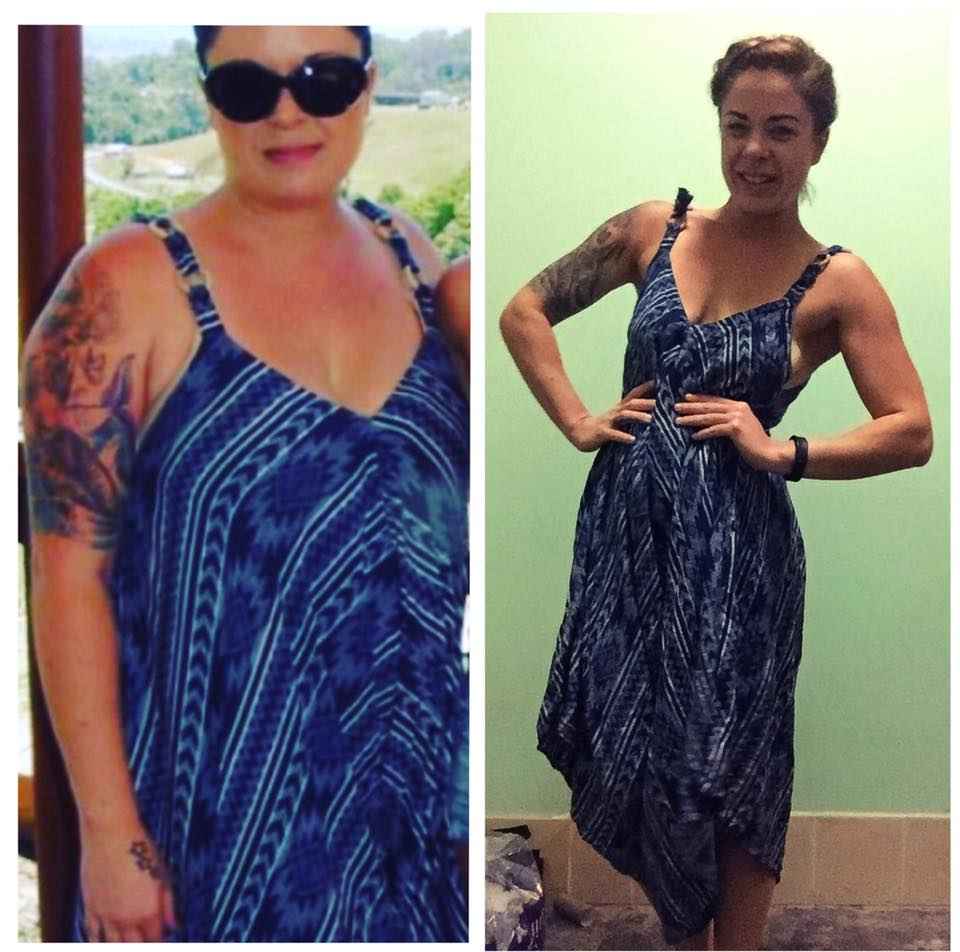 Samara says, "18 months of the Healthy Mummy 28 Day Weight Loss Challenges and products …. and 17kgs GONE FOREVER!"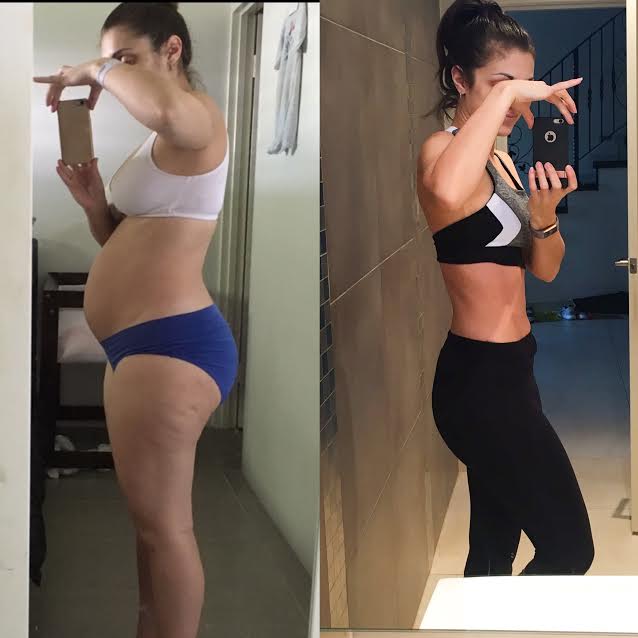 For more 28 Day Weight Loss Challenge success stories, click here.