Would you like to get your butt into great shape? You're in luck, because the September 28 Day Weight Loss Challenge is the Budget BOOTY BUSTING Challenge!
Get toned, fit and fabulous with stacks of Spring recipes and exercises that are guaranteed to work that booty.
The recipes on offer are INSANELY GOOD – hello Strawberry Cheesecake Ice Blocks we're looking at you (quick! Check out the recipe below!)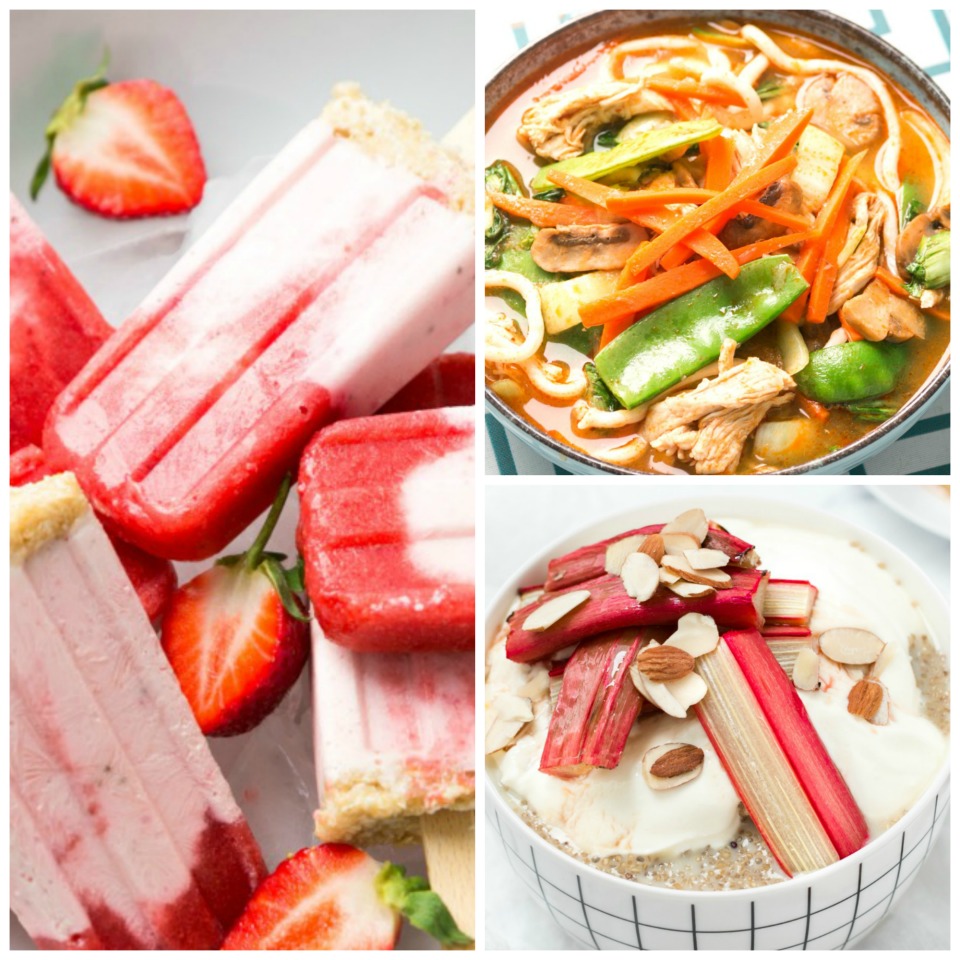 Sneak peek at the September challenge recipes
If you want to feed yourself and your family a wide range of healthy meals without breaking the bank then look no further than the September Budget Booty Busting 28 Day Weight Loss Challenge.
Our nutritionist has done all the hard work for you and prepared weekly meal plans that are loaded with easy to prepare, healthy and delicious meals, to make it so simple to decide what's for dinner.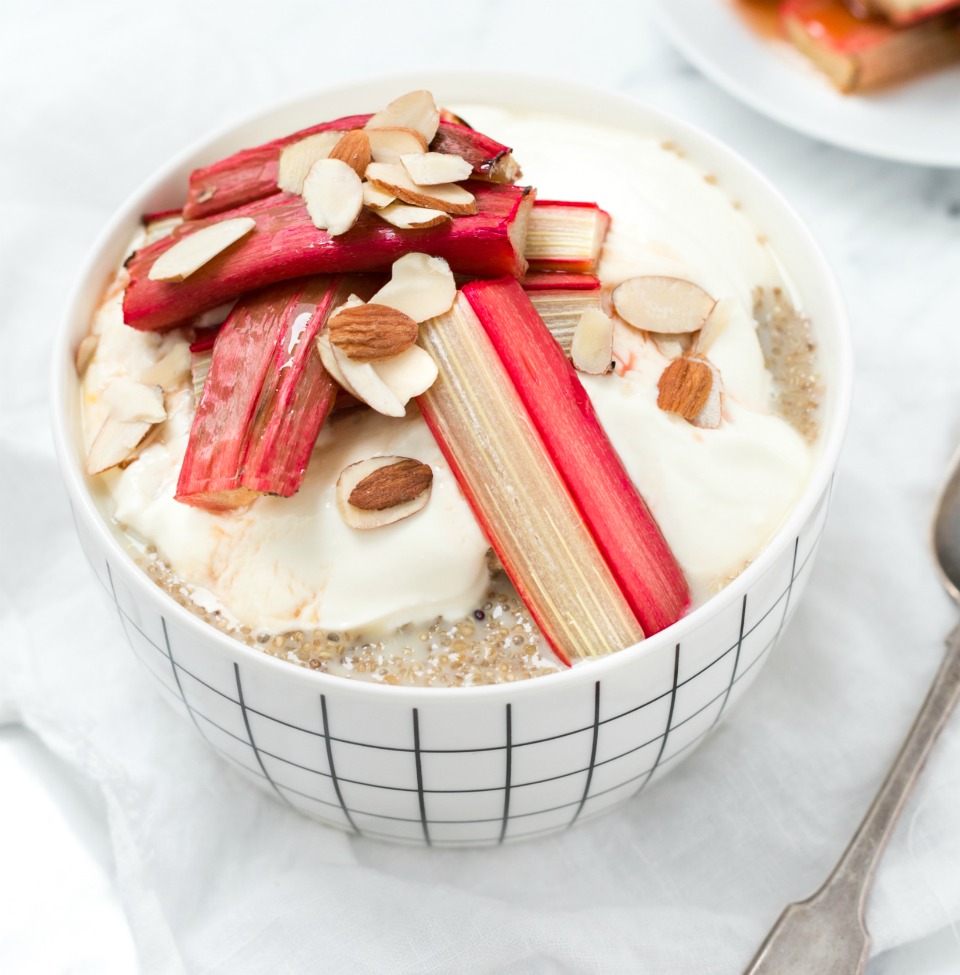 More importantly the recipes use budget friendly and healthy ingredients to keep you on track with your healthy lifestyle goals.
Think you might like to try the Vanilla Quinoa Porridge with Roasted Rhubarb for breakfast? The combination of sweet vanilla with the roasted rhubarb is a match made in heaven. You'll be bouncing out of bed in the morning to tuck into this one!
Or what about the Chicken and Bok Choy Noodle Soup? Loads of crisp veggies, fresh noodles, and some curry paste come together to make this take-away style lunch that's just 353 calories.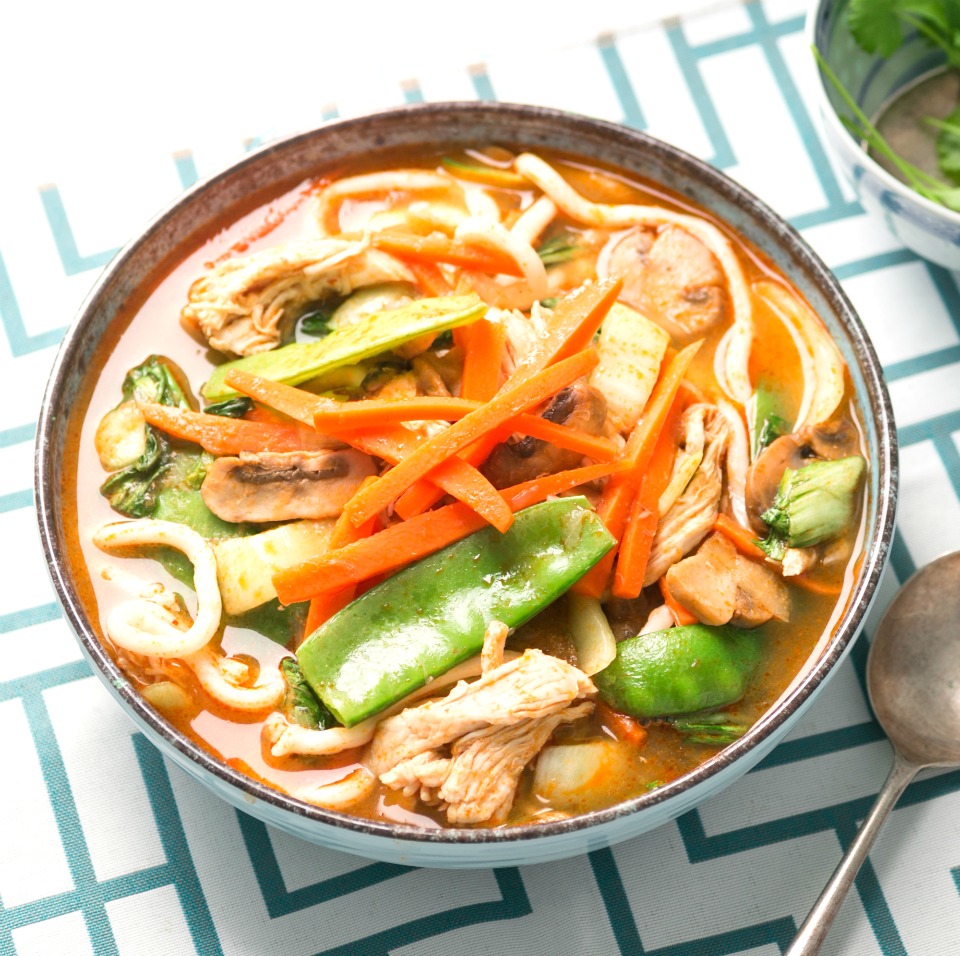 We listen to your feedback, so when you said you wanted dinners that were fast, family friendly, and could be made-ahead – we came up with this Slow Roasted Lamb, Grape and Cous Cous Salad.
The sweet grapes pair so well with the succulent meat, and the cous cous soaks up all the lovely juices. Then you can use any leftover meat to make a wrap or sandwich the next day. Winning!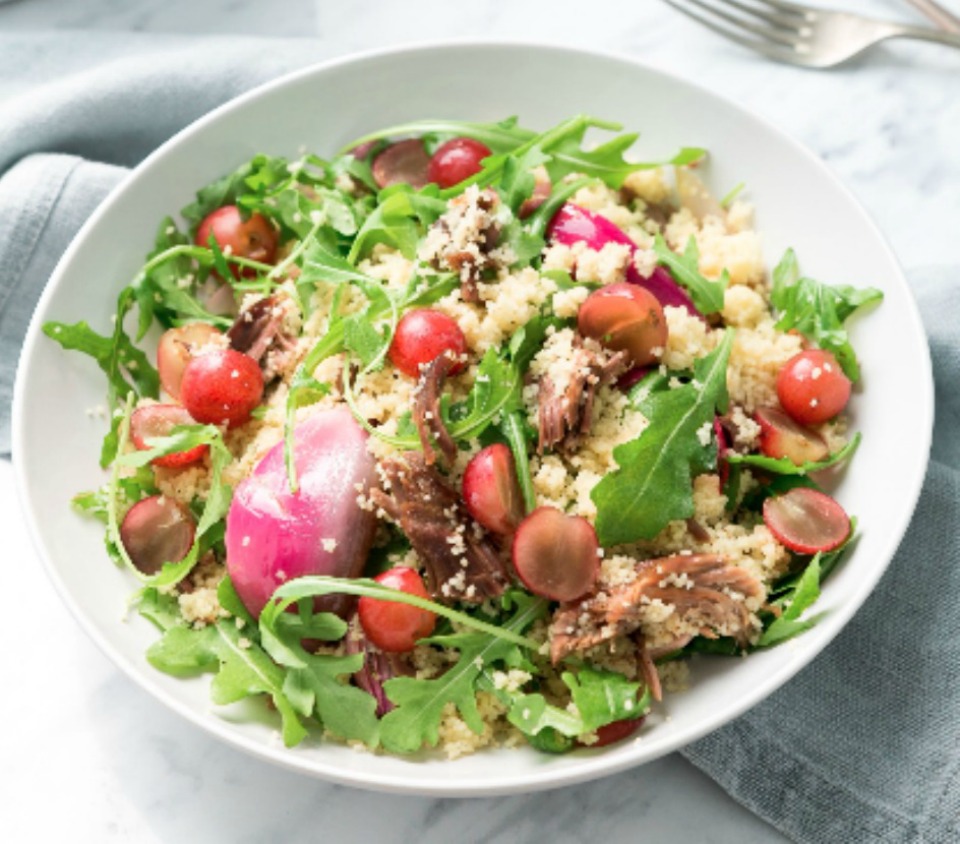 Now back to these Strawberry Cheesecake Ice Blocks. We are sharing the recipe with you today because we just CANNOT wait until September.
Homemade ice blocks are a great, budget friendly snack. You can use up ingredients before they go to waste e.g. overripe fruit like bananas or berries.
Making your own healthy snacks is a lot cheaper than buying processed options from the supermarket that are usually loaded with lots of sugar, preservatives and artificial additives.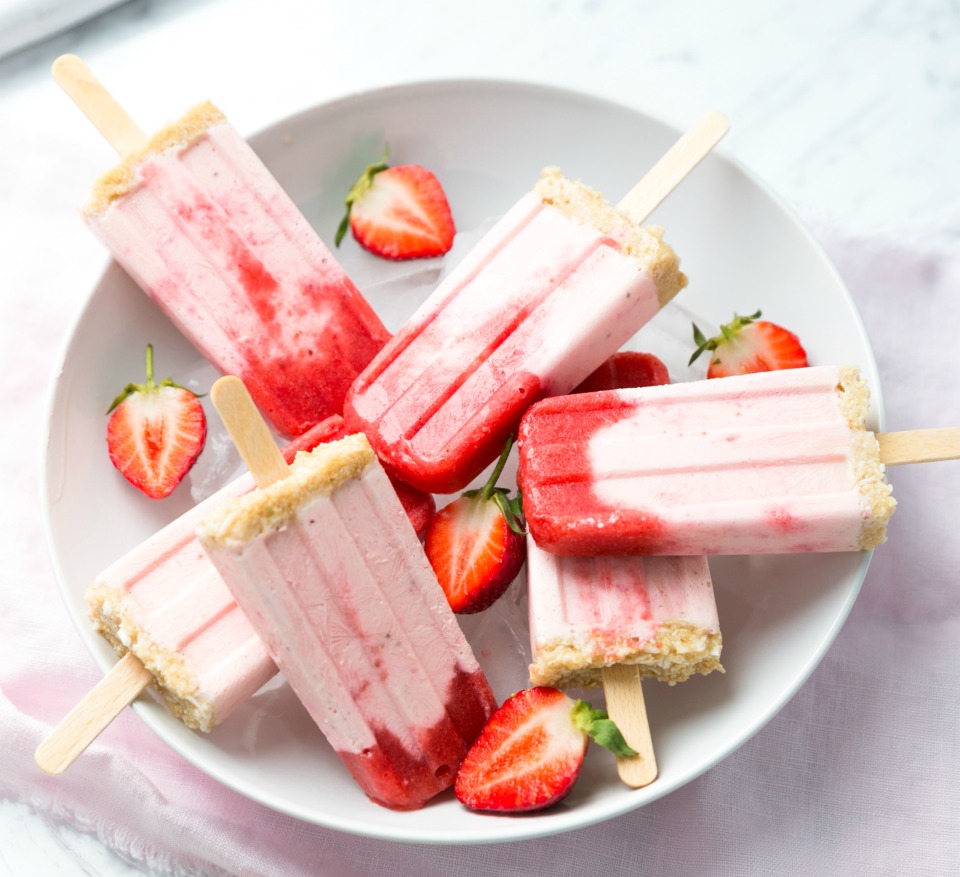 Ingredients
1 cup frozen strawberries
1/2 cup light cream cheese
1 cup vanilla yoghurt (e.g. Jalna/5AM)
1/3 cup reduced fat milk
1/4 cup rolled oats
1 tbsp desiccated coconut
2 tsp melted butter
Method
Place strawberries in a microwave-safe bowl and microwave for 1 minute or until strawberries begin to breakdown.
Transfer to a food processor and process until smooth.
Remove 1/3 of the strawberry mixture from the food processor and set aside.
Add the cream cheese, yoghurt, and milk to the remaining strawberry mixture in the food processor and process until smooth.
Pour the reserved strawberry mixture evenly between 4 ice block moulds. Pour the cream cheese mixture evenly into the moulds on top of the strawberry mixture.
Combine the oats and coconut in a bowl. Pour over the butter and mix together to resemble crumbs.
Spoon over the top of each ice block. Gently press to smooth. Insert ice block sticks. Place in the freezer for 6 hours or until firm. One ice block is one serve.
Makes 4 ice blocks at 207 calories each.
Need some butt-spiration?
These 3 mums are inspiring us all with their amazing butt transformations, thanks to the 28 Day Weight Loss Challenge and lots of hard work. Start your own journey by signing up to the next challenge HERE.
1. Julia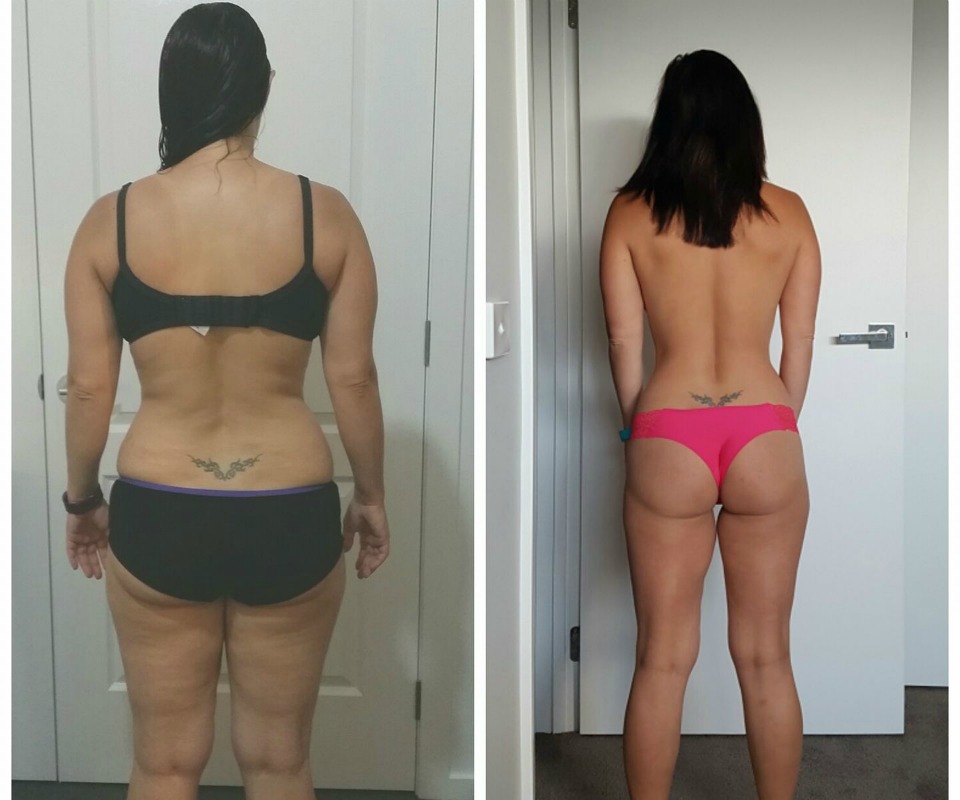 Julia says: 'I never thought I would be happy and confident in my own skin this summer but thanks to the Healthy Mummy I totally am.'
2. Jacinta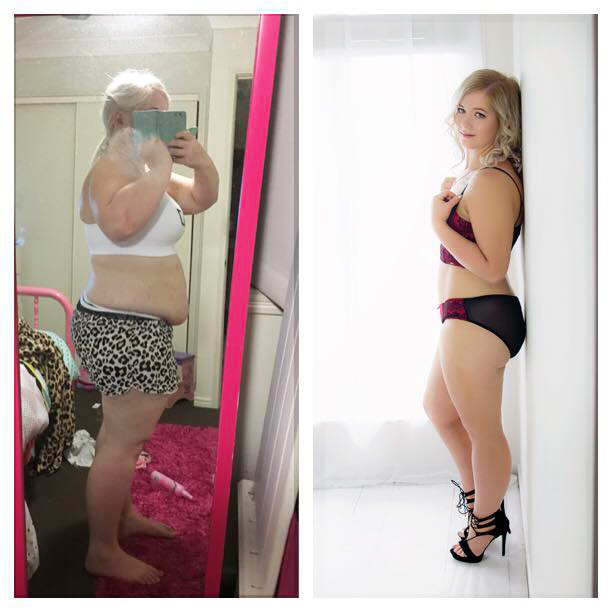 What a transformation! Jacinta says: 'There is 9 months and 35kgs* difference between these photos and it was thanks to The Healthy Mummy that I managed to get this far!'
3. Rae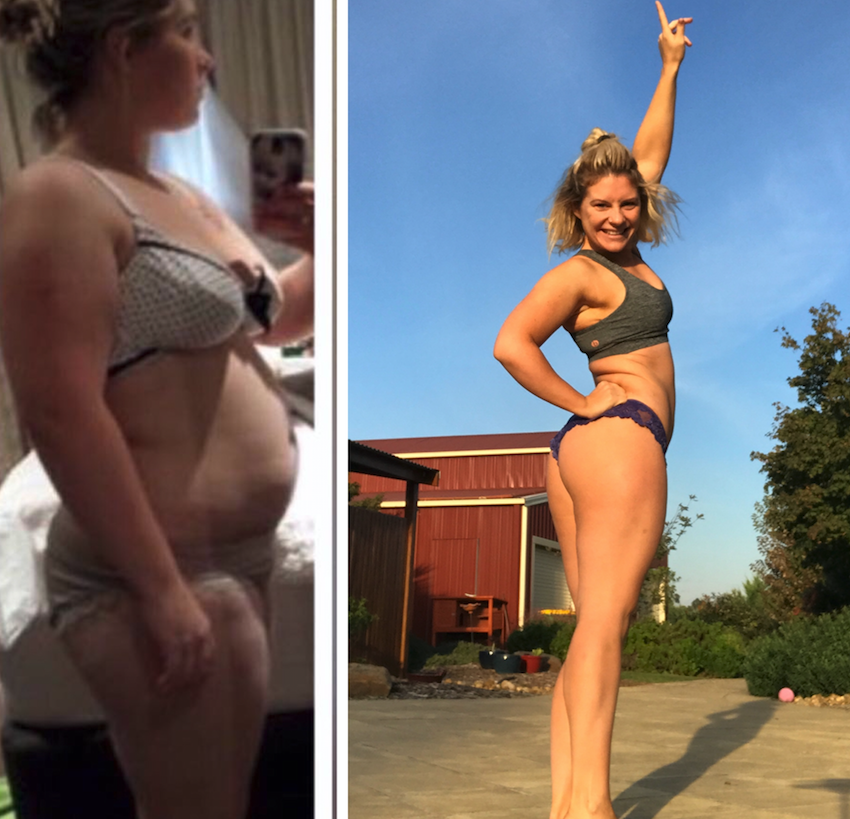 Rae has not only dropped 25 kgs* she's toned up her body too and is now proudly flaunting her INCREDIBLE booty! Rae says 'My main tush exercise at the minute is weighted squats. I use a bar with weight for 3 sets of 12-15 reps.'
Tone and tighten your bums and thighs THIS SEPTEMBER!
So, if you are ready to tighten and tone your butt this September and tuck into THOUSANDS of delicious fresh recipes then be sure to join our SEPTEMBER 28 Day Weight Loss Challenge.