Mum shares her tips on how to START making healthy lifestyle changes
Making a big change can not only be daunting and overwhelming, and it's not always easy to know where to start!
So thank goodness Stefanie Kilner, who is a Healthy Mummy Consultant, has shared her personal tops tips to getting started once you've signed up to the 28 Day Weight Loss Challenge!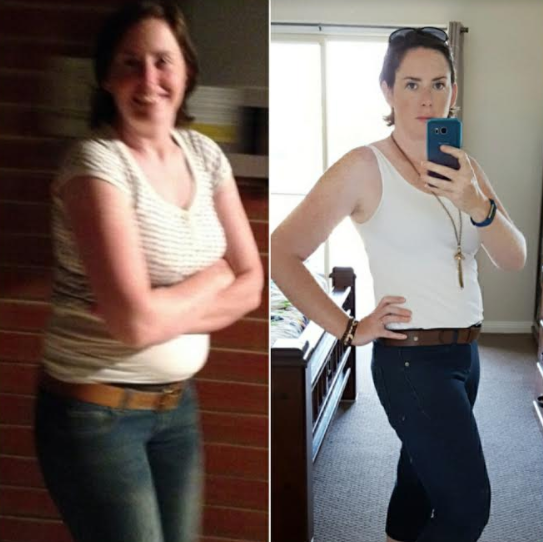 Mum shares her tips on how to START making healthy lifestyle changes
"I initially found The Healthy Mummy when looking for a breastfeeding friendly smoothie," she says.
"I wanted to ensure what passed through my milk was healthy and safe for my babies. I loved the convenience for when I worked and they tasted amazing too."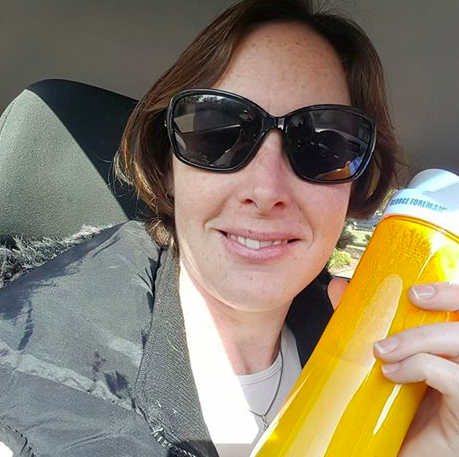 Stefanie says she started the 28 Day Weight Loss Challenge in 2015.
"I ended up having a breast abscess and had to stop breastfeeding. Then I ended up having an ACL (knee ligament) reconstruction in late January 2015," she says.
"It was a very busy and stressful time and my mental health was suffering. I was not eating healthy and would barely move off the couch most days.
"I kept looking at the Challenge but thinking I had never wanted to diet in my life and didn't want to start now. After more research though I found that this program wasn't a diet program focused around quick fixes and damaging my metabolism.
"It was all about meeting your energy requirements, fuelling your body with whole foods and education. So I joined up in May 2015."
'Starting A Healthier Lifestyle Was Daunting'
But she admits that starting a new healthier lifestyle and improving her families' health too felt overwhelming at first.
"I thought I'd write up where I would start if I was new, and maybe help some other mums to start this exciting new part of their lives," she says.
Stefanie's Tips For Starting The 28 Day Weight Loss Challenge:
1. Find Out Your BMR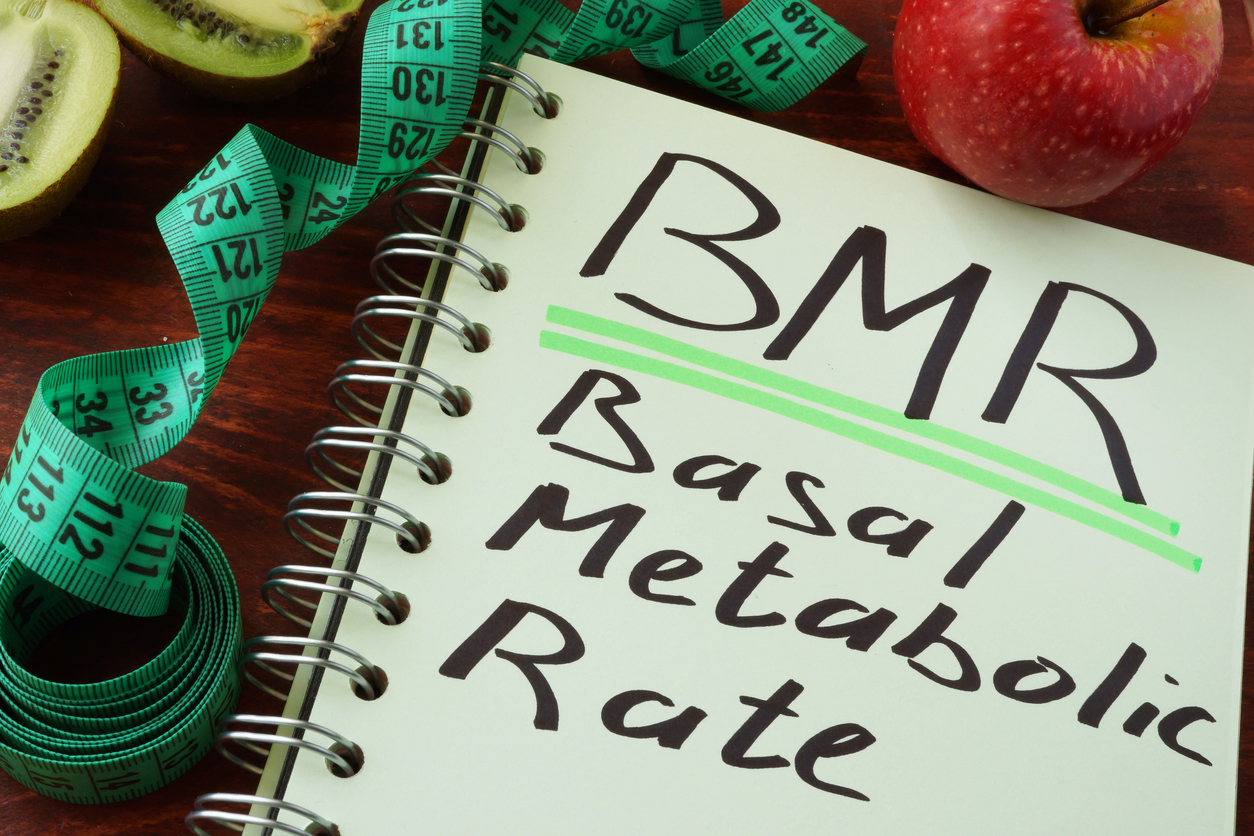 "I would recommend first weighing and measuring yourself. After that is all done, you can work out your BMR. It is important to fuel your body so your metabolism continues and you lose weight the right way. It's important not to send our bodies into starvation mode," Stefanie says.
To find out your BMR, click here.
2. Watch The Instruction Video
"I would recommend watching the instructional video in the Challenge hub which gives you a rundown of the hub, customising your meal plan and all the 28 Day Challenge has to offer," she says.
"A great place to go to get a real understanding of where everything is."
3. Customise Your Meal Plan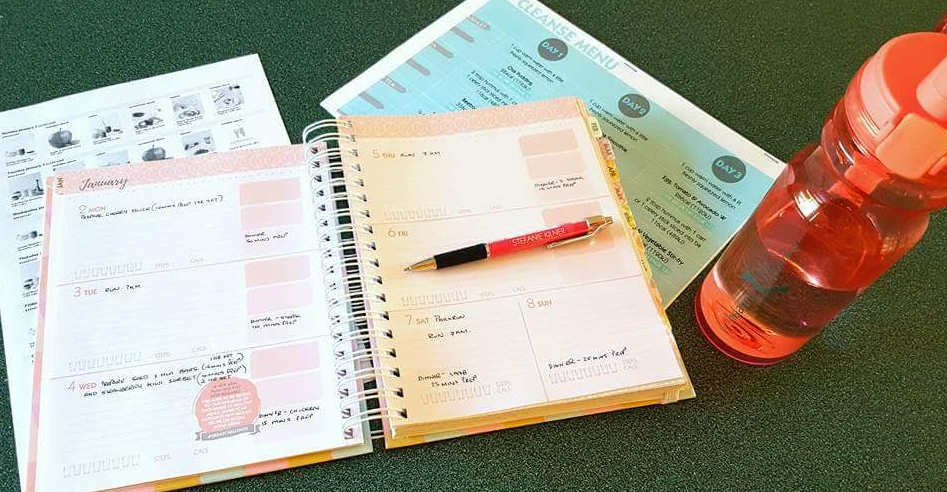 "Now you have seen how it all works, you can work at tackling your first meal plan. It is fully customisable and has several search functions to narrow down meal types. This is helpful if you are vegetarian, looking for meals to suit what you have in the fridge/freezer and if there are certain foods you are craving."
4. Print Off Your Meal Plan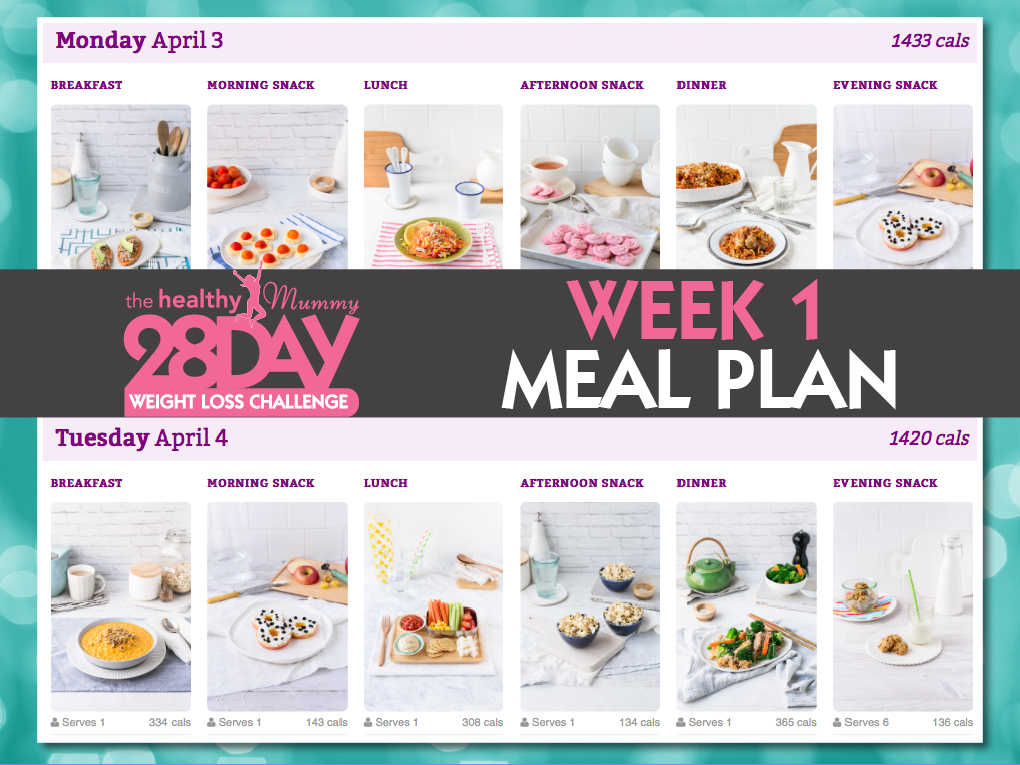 "I definitely recommend printing off your meal plan. It saves me having to write it all out and I keep it in my kitchen for me to glance at. I also print off my shopping list and cross off ingredients I already have, but you can also use the app and check off the ingredients you already have too."
5. Prepare Yourself!
"The first shop can be a bit on the more expensive side if you are lacking a lot of the pantry staples," she says.
"I recommend using up what you have first, instead of purchasing everything straight away. So if you have white rice and recipe calls for brown rice, you can use up your white rice and when you're out then add the brown rice to your shopping list. This can save that initial outlay.
"But if you do purchase all these ingredients, your next shop will be much cheaper. A lot of ingredients are bought in bulk and will last a while before you need to repurchase."
6. Snack Prepping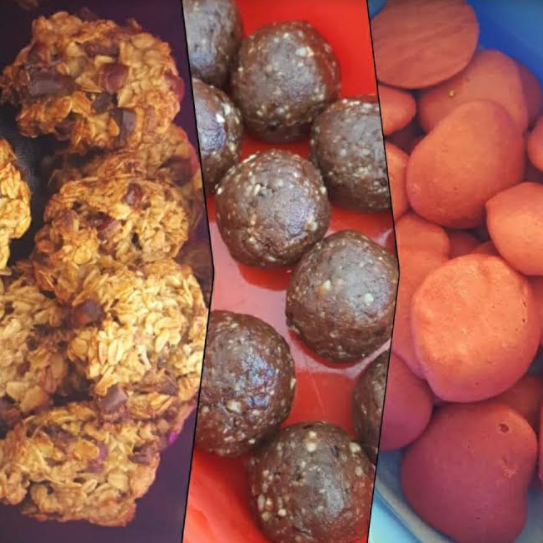 "I tend to make all my snacks in one sitting to save me time and ensure I have something to eat at those busy times. I will generally write down how long they all take and read the recipes to work out how I can save as much time as possible – i.e. whilst something is simmering on the stove, I could blitz up some bliss balls in the blender.
"A lot of people also set aside time to do big meal prep, but I often have leftovers from dinner in the freezer so rarely do this myself."
7. Getting Your 30 Mins Of Exercise A Day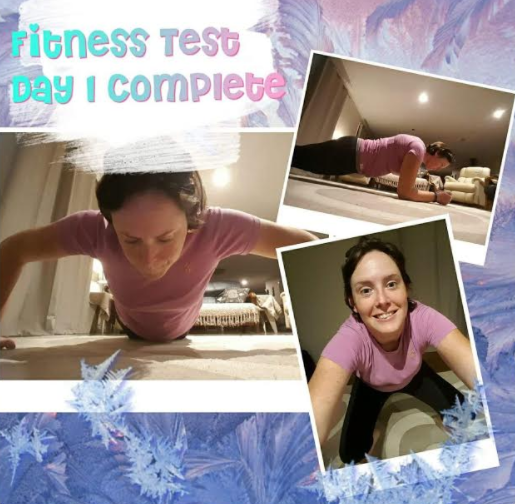 "The 28 Day Challenge also offers an exercise program. These are focused around different areas throughout the week and are designed to fit around a busy mum's lifestyle. They go for around 30mins a day and can be as easy or difficult as you choose.
"They also allocate different exercises for those after C-Section or with abdominal issues.
"The time you exercise is totally up to you, and what works for one mum may not work for another. So find a time of day where you're more likely to be able to get it done."
Stefanie adds: "Once you have learnt all the ins and outs you will find it very time saving and easy to work your way around."
And you can always join the Healthy Mummy Facebook Support Groups and ask about anything you are unsure of, there are plenty of admins and other mums willing to help and offer you support towards your goals.
What helpful advice Stefanie! Thank you so much for sharing all of your insights with us and those who have just signed up to the Challenge for the first time and aren't sure where to start!
Join Our Fussy Eater And Family Friendly 28 Day Challenge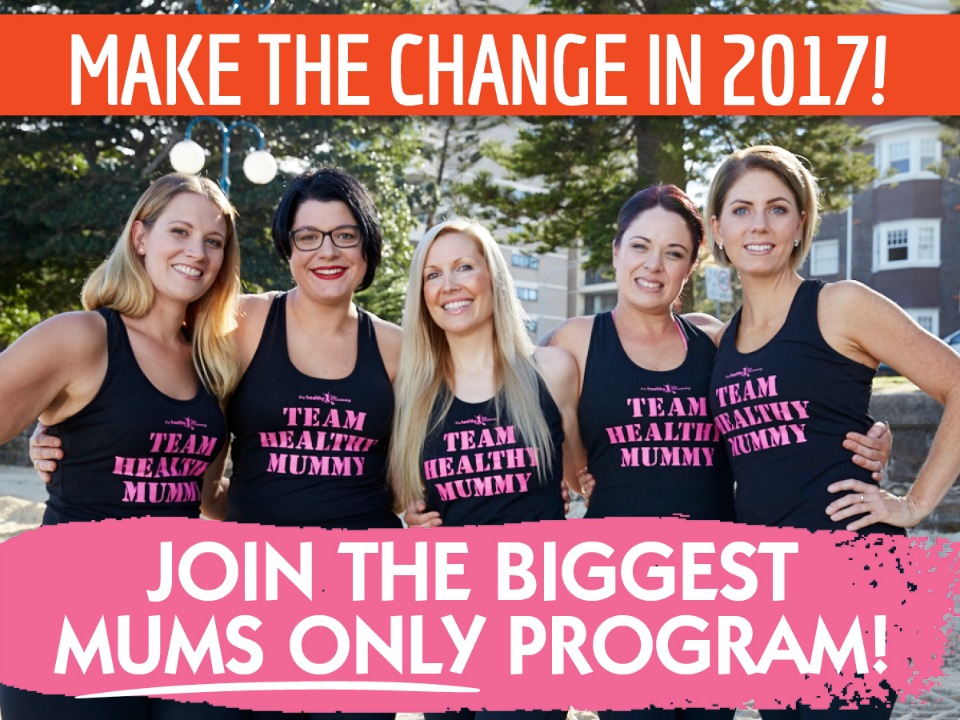 The July 28 Day Weight Loss Challenge is NEAR and it's all about using 5 and under INGREDIENTS!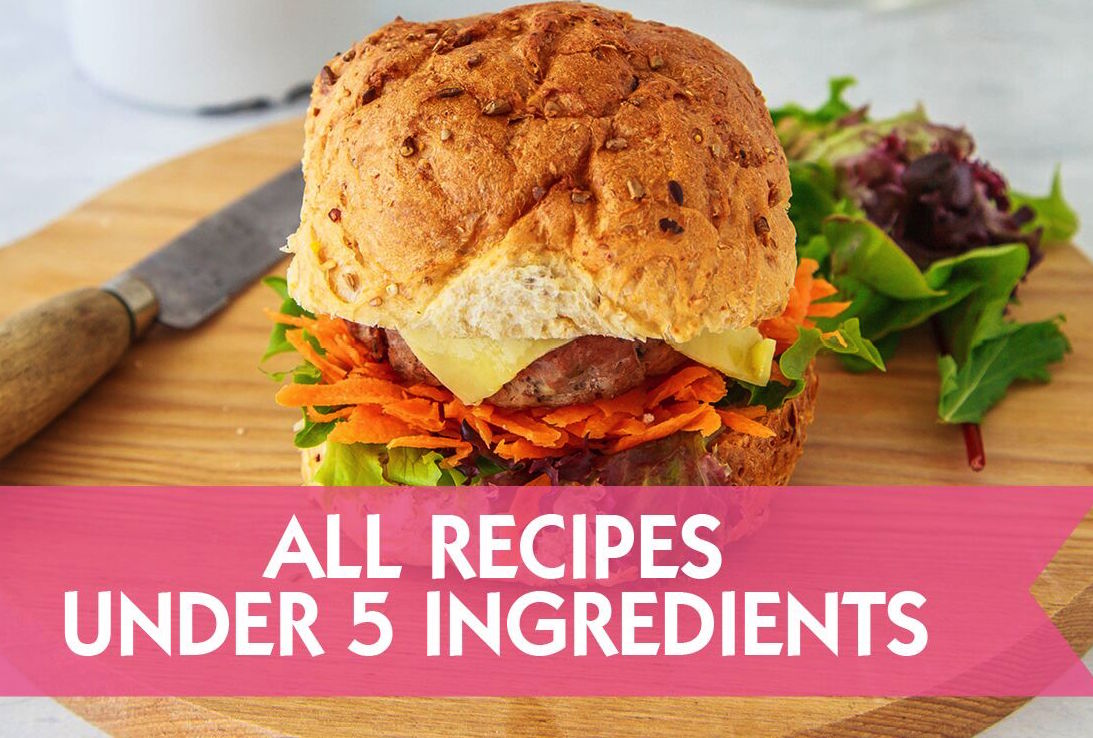 Our 28 Day Weight Loss Challenge is a weight loss program created especially for mums to help them tackle their weight with customisable meal plans, recipes and exercises you can do at home with the kids.
Each month our 28 Day Weight Loss Challenge is themed, targeting things like reducing sugar, budget recipes and meals for fussy eaters.
Our July Challenge is all about keeping it simple – with our 5 and under ingredients theme! This will help mums lose weight, save BIG BUCKS on groceries and keep cooking fun!
Learn more about our July 28 Day Weight Loss Challenge HERE.