Your Child Is Starting School This Year, So What's Next?
There is only a matter of weeks before the school year starts. For some mums, the first day of school cannot come fast enough. But for others, like myself, who's first ever baby is starting school this year…..we are dreading the day.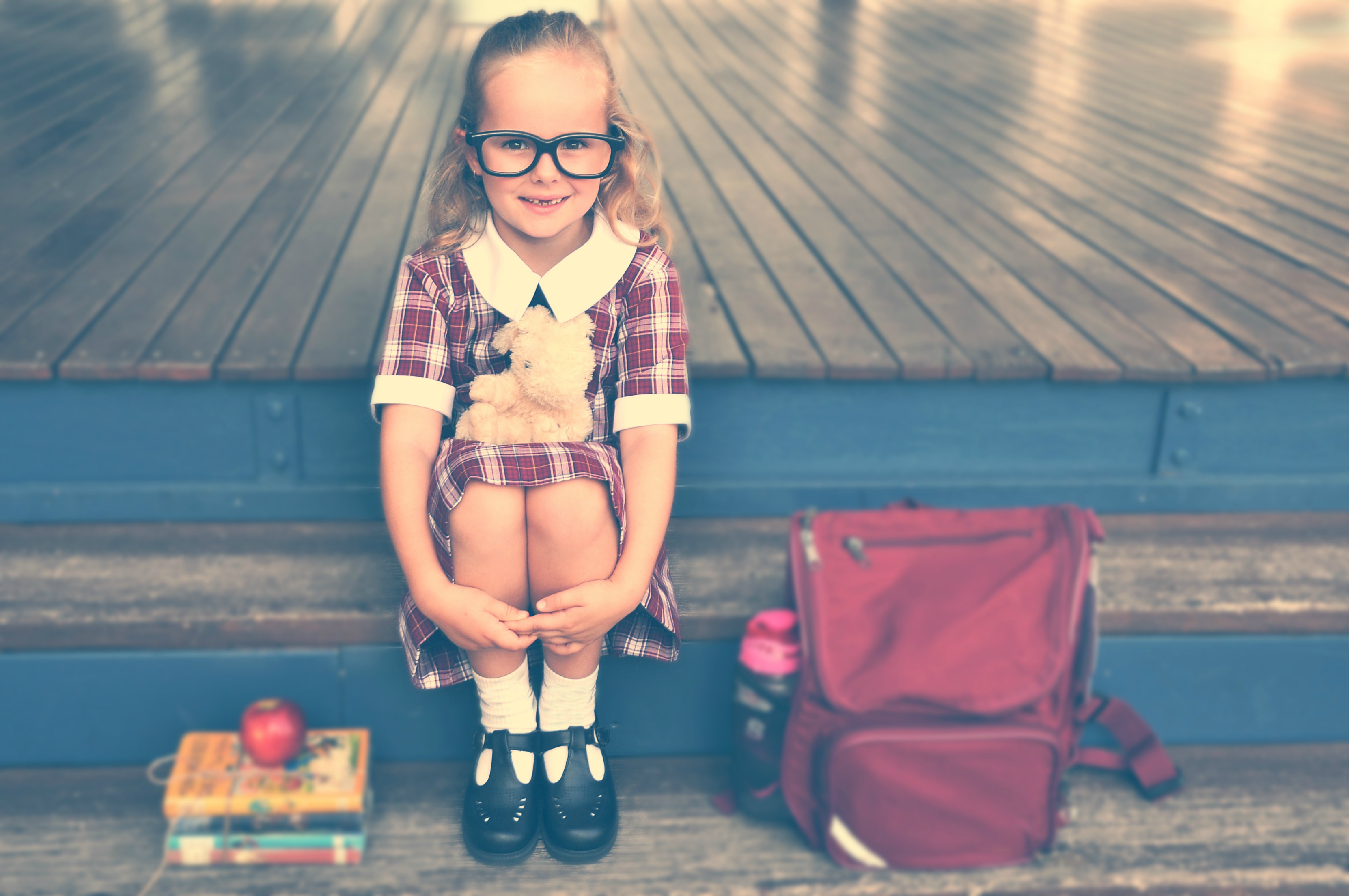 I am just starting to wrap my head around the changes that 'going-to-school' will bring to my family and daily schedules. Sooner or later (well, sooner is key), I, along with other kindergarten mums will have to accept that school is about to become a major schedule-planning dictator. It turns out…our little one going to big school is MORE than emotionally scary – It can be we-have-to-get-organised-fast scary!
To help YOU (yes you, not even the child) prepare for school – you must check out this awesome get-ready-for-school checklist!
Preparing Emotionally
If your child went to pre-school, they would have "graduated" through a school-readiness program. However, before he or she skips through those school gates – we recommend covering these grounds (again).
Visit The School
Most schools have orientation days, and even though these are often 'forced' procedures, we suggest making an extra trip (or two) to the school. Speak about the grounds, find where the toilets are and search for the playground. By doing this, you can help familiarise your child with their new surroundings.
Meet The Teacher
Again, another activity generally organised by the school. Just be sure to ACTUALLY attend this meeting, ask questions and prompt your child to 'talk' to their new teacher. The more they know about their teacher before the big day, the better.
Outline Their Schedule
Speak to your little one about what time they will start and finish school. Inform them when morning tea and lunch will take place and where they can find you (for pick up) at the end of the day.
Shopping Trip
There is so much you need to accumulate for the school year, take your child along with you and let them help in the 'choosing' process. This will make preparing-for-school that little bit more fun!
Allow Learning Lessons
Our children need a certain amount of resilience in order to get through the school day. How does your child respond if they make a mistake, or are told they are not wearing the correct shoes? Can they ask for help, will they ask to use the bathroom? Allow your child to circumnavigate tricky situations on their own without jumping to their aide.
Preparing Physically
So much to buy, so little time. Check your schools guidelines for what you need (and don't need) for your child's first year of school. But regardless, here is a quick rundown of what you should be budgeting for:
School Uniform
School Bag
Key Chain (if you have a school provided bag for easy recognition)
Shoes
Socks
Underwear (black bike pant style for girls under dresses)
Hat
Books
Stationery List
Pencil Case
Art Smock
Iron On Labels
Drink Bottle
Lunch Box (read guidelines specifically here as my school requires three)
Preparing Academically
Read
Nothing can prepare your child for understanding the letters and sounds of the alphabet quite like YOU reading to THEM. Read, read and read.
Recognise Their Own Name
Can your child not only write their own name BUT recognise it? Now they are off to big school it is important they recognise their own name. This is particularly important when it comes to identifying their desk, popping their bags in the right spot and identifying their property.
Use The Toilet
An essential life skill – to be able to use the toilet, clean themselves and return to the classroom with all "private parts" covered, remaining private. Teachers will of course be available to assist, but the faster they can independently use the bathroom, the better.
Stay Calm And Carry On
Most importantly, no matter how emotional this day is for you, stay calm for them. Try not to cry or share your anxieties (until the child has gone into the classroom – at least) as this will only increase theirs.
Just remember this is an exciting time! Enjoy…well try!!!
Meanwhile, check out these lunch box ideas if you are as clueless as me.