It's easy for us to make excuses for not being where we would like to be with our health and fitness. We've all been there! And at 100kgs* Terri Fulton realised she too was making an excuse by 'blaming her weight gain on her pregnancy' – instead of what she was eating.
So, what motivated this gorgeous mum to finally tackle her health, weight and fitness? How did she drop over 30kgs*? And how has The Healthy Mummy help turn her (and her family's) health around?!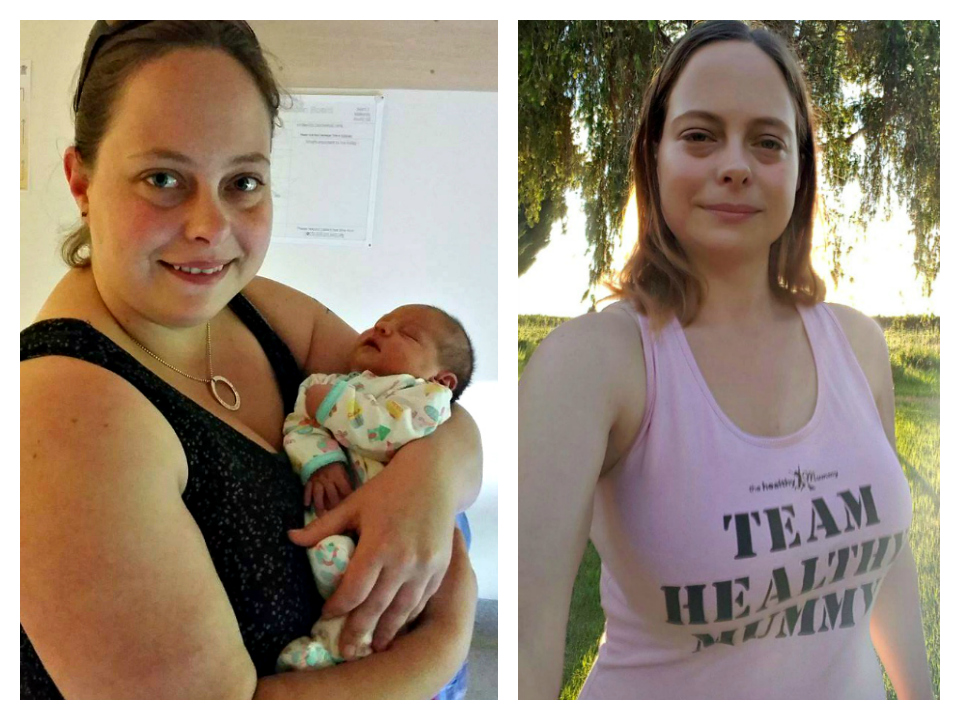 Meet Terri Fulton
Terri is a 30 years old, lives in Victoria with her partner of 14 years. They have an adorable three and a half year old and a one year old together.
Terri's weight started at 100.3kgs in March 2016. She has since lost over 30kgs*.
Here is her incredibly motivating story:
What Was Your Trigger For Losing Weight?
I was putting my toddler to bed and I looked over to the mirror and was horrified by what I saw. Here was someone who was fat, had rolls everywhere, had clothes that were too tight and who looked really uncomfortable. I didn't like what I saw one bit.
How could I have so much love for my toddler and yet feel such hate towards myself? Even though I did this to myself!
My child was well beyond newborn and I was still blaming my pregnancy for the weight – not what I was eating.
I knew I Had To Change Something, My Toddler Deserved It
I had been stalking the The Healthy Mummy Facebook page for a month prior to this moment.
The very next day I signed up to The 28 Day Weight Loss challenge. My partner was so supportive and still is.
I then decided to try the smoothies. I absolutely love The Healthy Mummy smoothies, I've tried other brands previously and these are the most versatile and tasty ones I've tried. My partner even enjoys them in the mornings!
I've lost a total of 31.4kgs* since March 2016.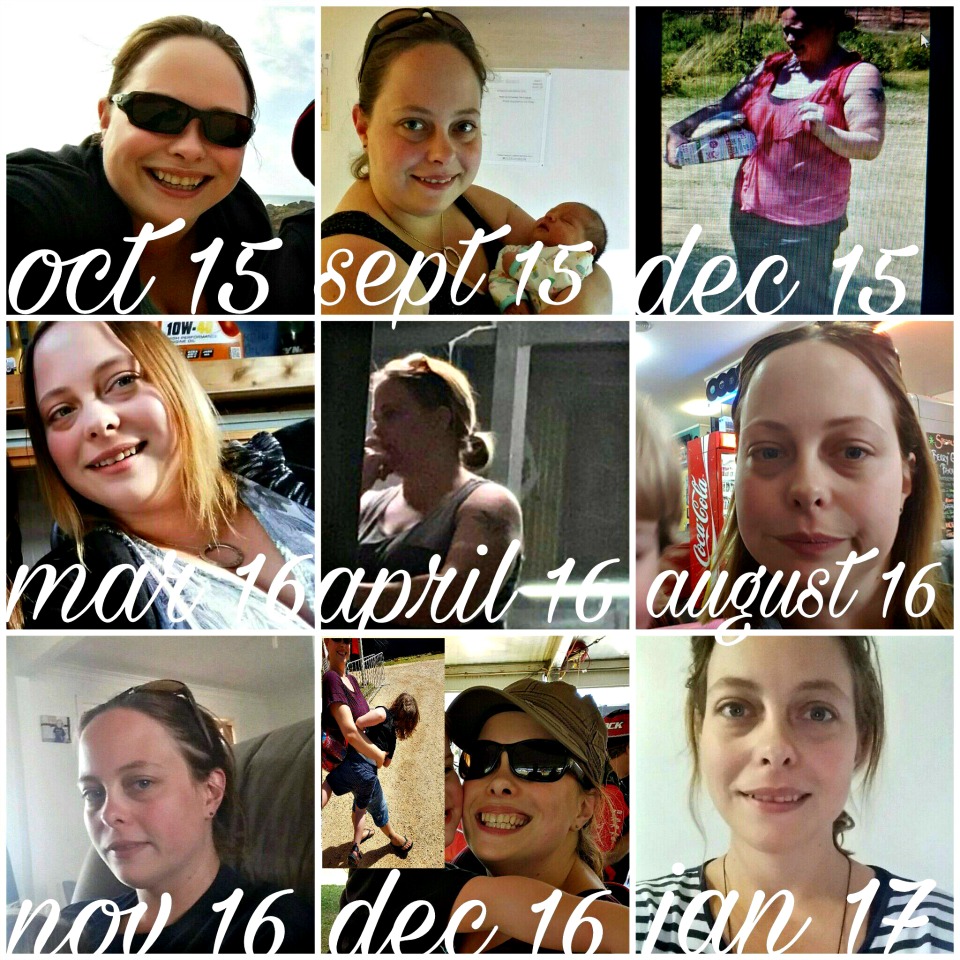 What Has Helped Your Motivation To Lose Weight?
The support from The Healthy Mummy community on Facebook coupled with the food on The 28 Day Weight Loss Challenge.
The food on the 28 Day Weight Loss Challenge is SO yummy and easy to make.
Food planning has been key, it's so important to have food in my pantry and freezer for easy access when I get busy.
I also took the mindset that one piece of food isn't going to destroy my entire effort.
What Advice Can You Give Others On Their Journey To Better Health?
What Was Your Weight Loss Goal?
When I first started this journey my initial goal was 70 kilos. However I've reached it and don't feel like its where I want to be. So I am continuing this journey.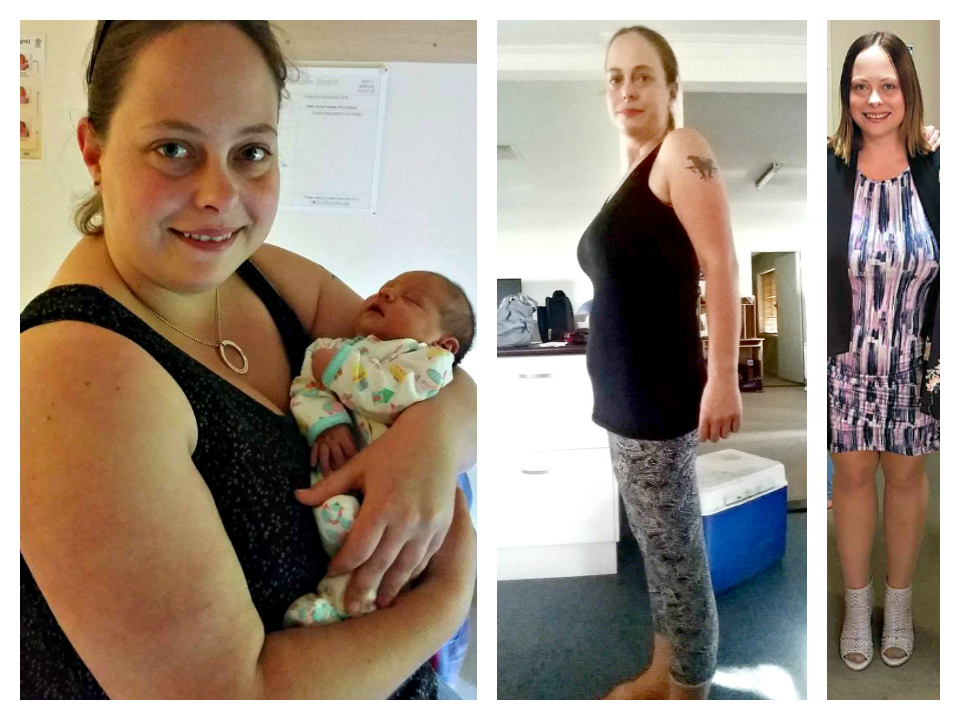 Who Are You Doing This For And Why?
I am doing this for me and my family.
Eating and living healthy has made me happier in every aspect of my life and I want my child to look up to me.
I'm not content to sit on the sidelines anymore – I want to be actively playing with my son. I also see this as a great opportunity to prepare my body in case we decide to have another child.
What Has Changed For You Since Starting The Healthy Mummy?
My entire life has changed! I even had the confidence to change my job!
I feel good in my body and I'm so proud of what I have achieved – I no longer feel the need to hide any more.
Our whole family is happier, with even my partner losing weight!
I enjoy telling my friends and work mates about the journey and I'm always sharing The Healthy Mummy FREE recipes with everyone. I want to spread The Healthy Mummy love because it's made me SO happy! It's just so easy for any family no matter their budget.
Thank you Terri for sharing your INSPIRING story with us! We can't wait to see more of your pics as you continue on your journey.
Become A Healthy Mummy…TODAY!
If you are inspired by Terri's weight loss and would like to take charge of your own health and weight – then join our 28 Day Weight Loss Challenge TODAY.
With more than 2,500 delicious (and healthy) recipes, 350 exercises & 24/7 support – the 28 Day Weight Loss Challenge  is designed (and proven) to help busy mums like you lose weight!
To learn more about our challenge OR to join – click here.
To support your weight loss, The Healthy Mummy also has a range of delicious and good-for-you smoothies!
Our smoothie range offers an excellent source of essential vitamins, minerals, nutrients & important antioxidants. It does not contain any weight loss accelerants, caffeine, gluten and is dairy free. It is also a non Genetically Modified product!
To learn more about our smoothies – click here.
To purchase one of our smoothies – click here.