If you find that you're throwing a lot of fresh food out at the end of the week as it's gone bad, this can be bad for your budget as well as the environment.
As part of the 28 Day Weight Loss Challenge we give you meal plans and shopping lists so that you only need to buy what you need.
But if you need a hand to reduce your waste (and save time on your cooking too) we've got some ideas. Reduce what goes in the bin by being smarter about how you store your fresh food.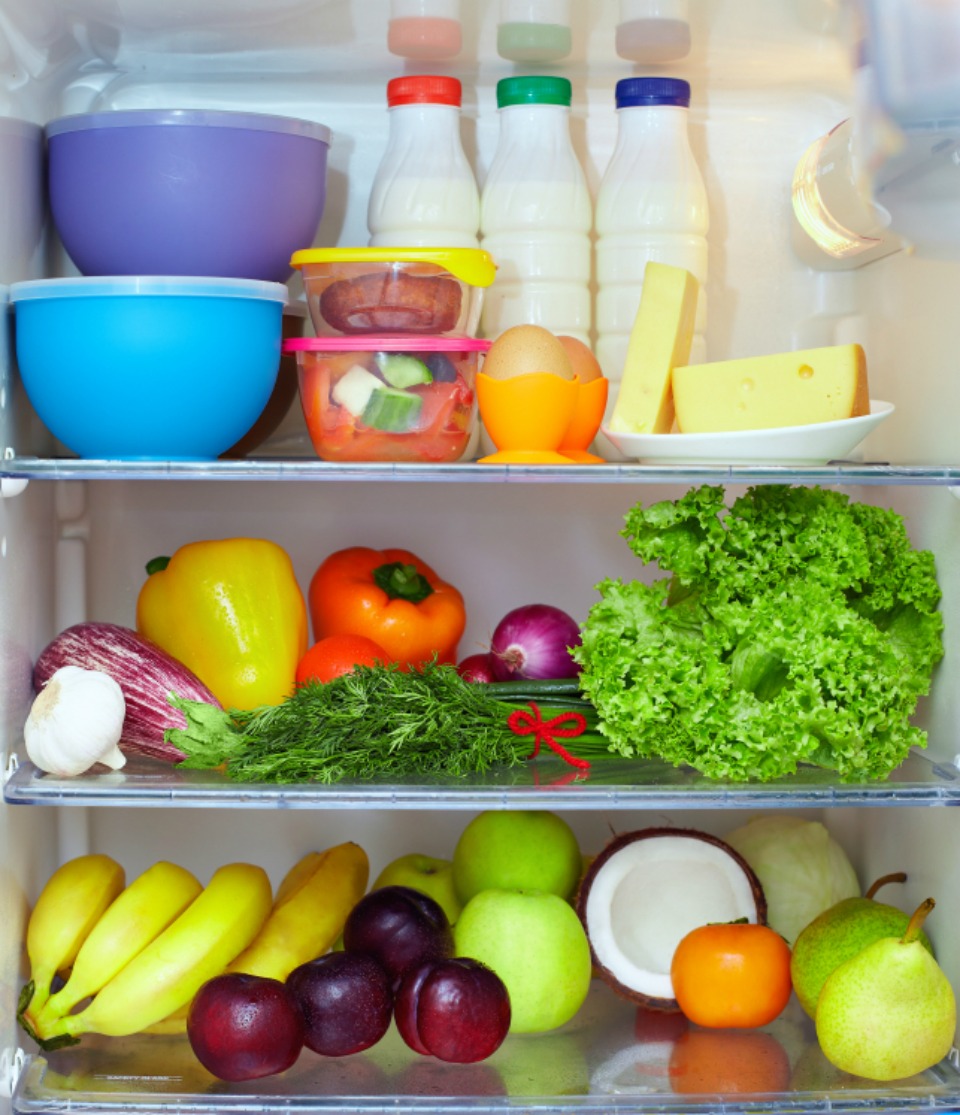 Tips On Storing Fresh Food To Reduce Wastage:
Asparagus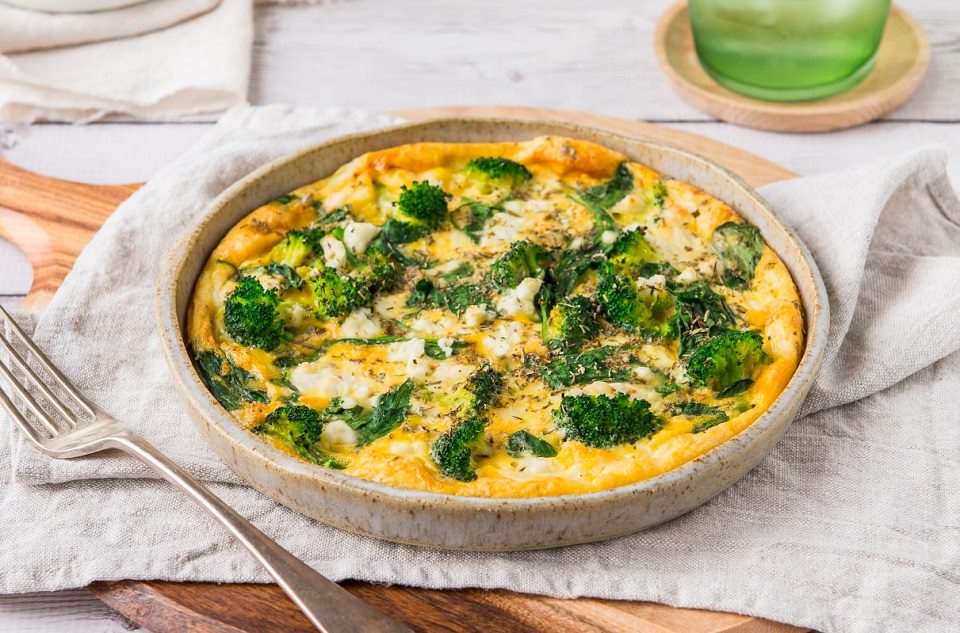 Cut off base of asparagus and place end of the asparagus stalk upright in jar of water, cover the tips with some plastic and put in fridge.  They can then last a few weeks, but be sure to change the water if it starts discolouring.
Try this: Asparagus Feta Frittata
Avocado
Cut, remove seed and store in a snap lock bag in fridge to use in a few days or place in freezer for use at a later stage. To ripen an avocado faster, keep out of refrigerator and place next to bananas.
Bananas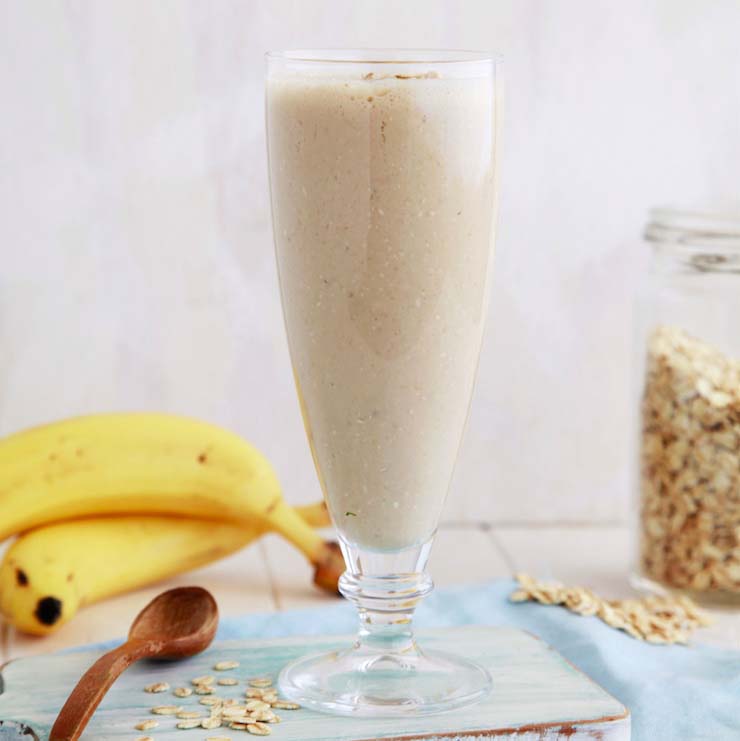 Peel, cut in to halves and then cut each of the halves into 4 or 5 pieces. Store each half a banana in snap lock bags and freeze. Perfect to store ready for your Healthy Mummy Smoothies
Try this: Banana Oat Lactation Smoothie.
Basil
Remove leaves from stem, wash leaves and dry. Once fully dry store loosely in a sealed container or snap lock bag. Another option is to put basil into a blender on the 'pulse' setting to chop it, then add a little olive oil (which will stop the basil from going dark or black in colour in the freezer) and then put into ice cube trays. Once frozen store in snap lock bags in the freezer. Can also replace with a little water rather than oil.
Celery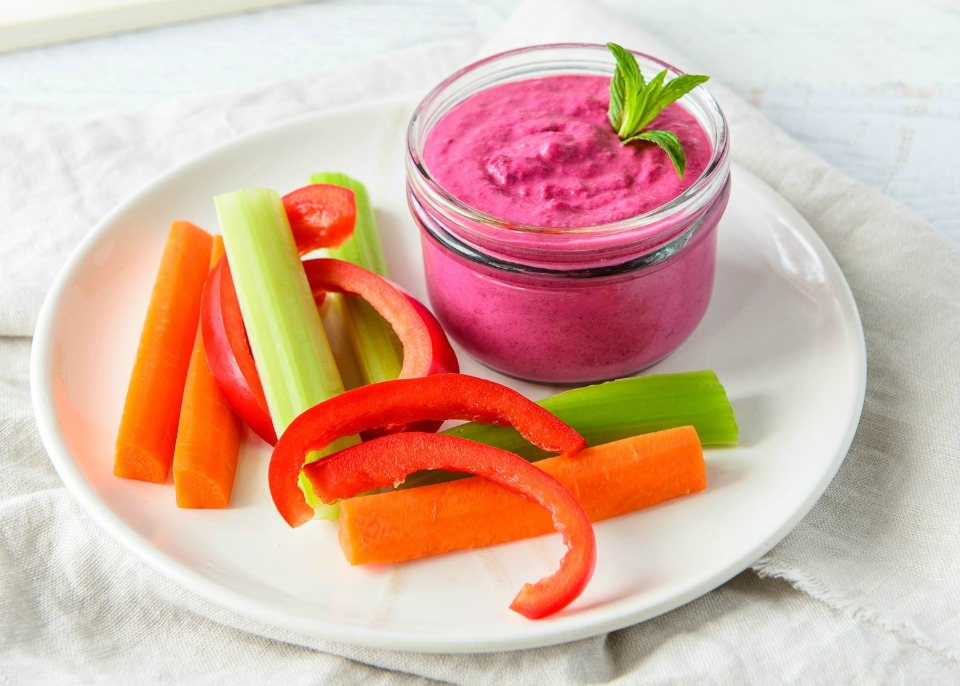 Cut into sticks and place into a plastic container with a little water or a damp piece of paper towel at the bottom of the container. Put the lid on the container and keep in fridge. This makes the celery last longer than keeping it in the bag it comes in. The celery is also all cut and ready to go for snacks or ready to cut into smaller pieces for use in meals.
Try this: serve your chopped celery with these tasty homemade dips.
Chillies
Stores in fridge for up to 3 weeks by either wrapping in paper towel or in a ventilated plastic bag.  To store in freezer wash in cold water and either leave whole or chop them up. Spread chillies on a flat surface and cover with a cloth and leave to dry completely so that they don't stick together when frozen. Then freeze in a snap lock bag.
Chives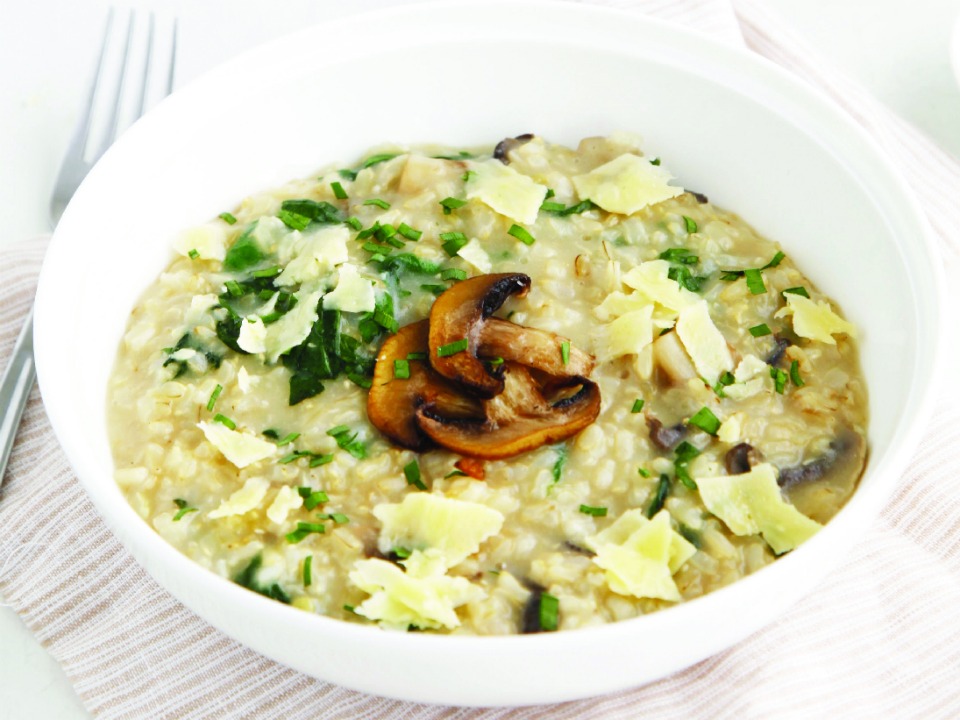 Cut and store in snap lock bags in freezer similar to spring onions.
Try this: Mushroom and Chive Risotto.
Cucumber
Wrap in paper towel and then place in plastic bag in fridge.
Garlic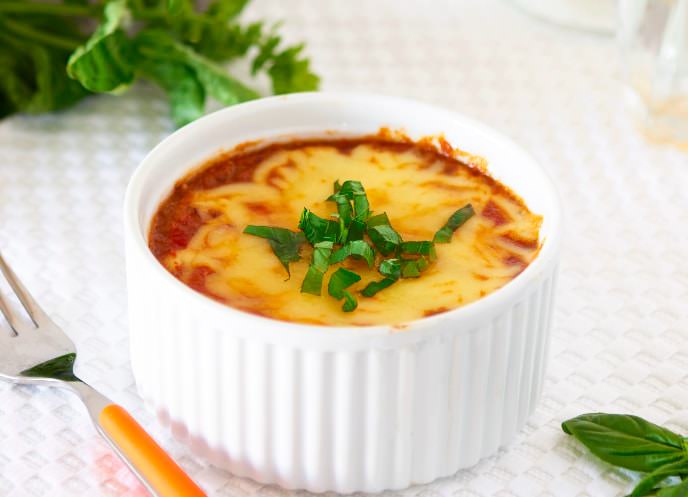 Store at room temperature in a dry location with little light to inhibit sprouting. Do not refrigerate or store in a plastic bag. Store either in a paper bag, egg carton or mesh bag.
Try this: Homemade Garlic Onion and Tomato Pasta Sauce.
Ginger
To peel ginger, use a spoon rather than a potato peeler. You will avoid wasting too much of the ginger. Once peeled, chop into thumb size pieces and freeze in snap lock bag. You can then grate or chop a piece as needed.
Leftover Tomato Paste, Stock or Tinned Tomatoes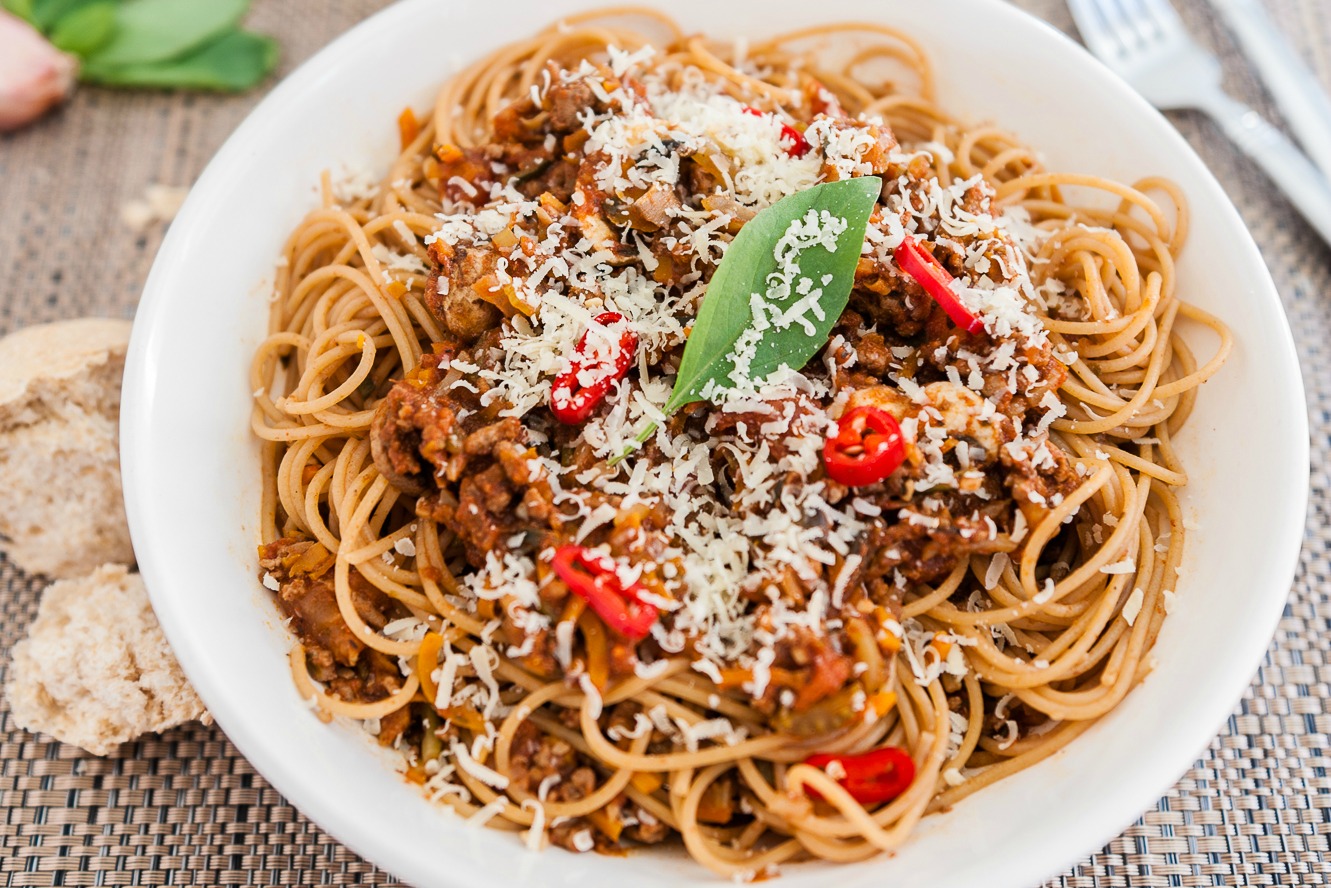 Pour into ice cube trays, and once frozen, store in snap lock bags in freezer.
Try this: use any or all of these ingredients in this One Pot Spaghetti Bolognese (yes even the pasta is cooked in the same pot!).
Lemons & Limes
Juice and place into ice cube trays. Once frozen store in a snap lock bag in the freezer.  Another option is to cut limes and lemons into wedges and store in your freezer in snap lock bags.
Long Life Milk (such as almond or soy milk)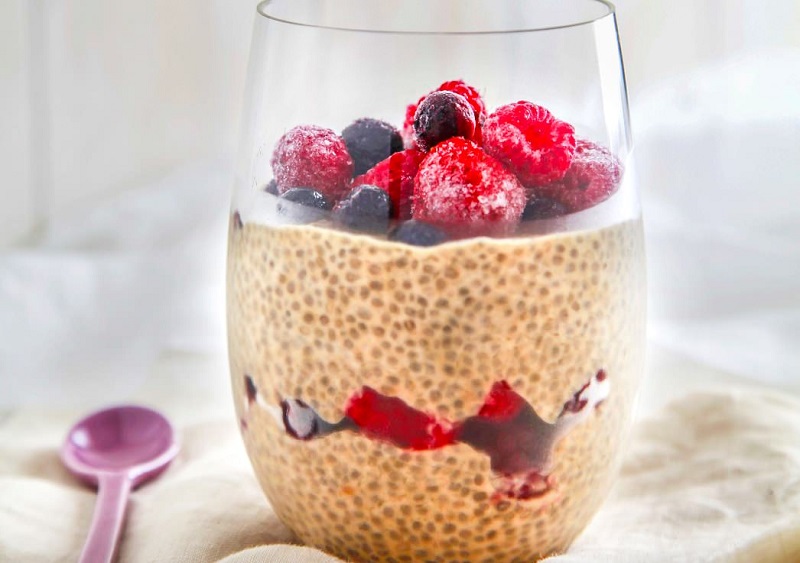 These only last for 3-5 days after opening so pour into ice cube trays to freeze and once frozen place into snap lock bags in the freezer.
Try this: Choc Berry Chia Pudding
Onions
Store in a paper bag with holes punched (use a hole punch) about 1 inch apart, this allows for ventilation. Store in a dark, dry location.  Onions can last up to 3 months this way. Never store onions in plastic bags and do not store onions with potatoes as they give off gases that will accelerate spoilage of each other.
Spring Onions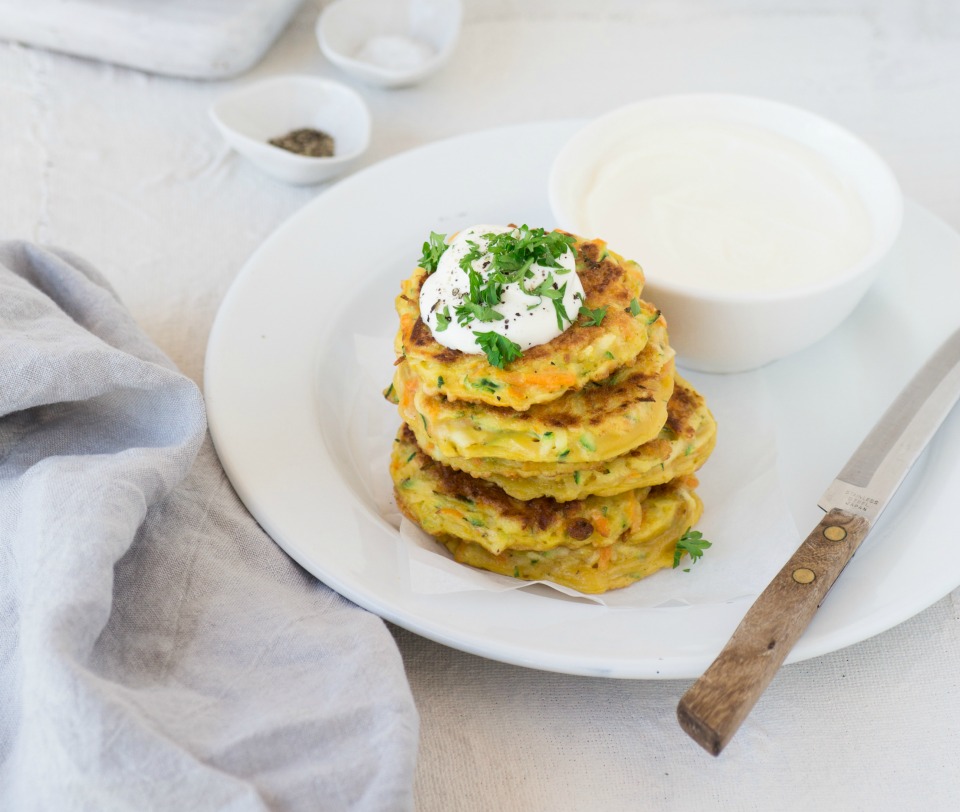 Chop and then freeze in a snap lock bag. They do not stick together so you do not need to store these in portion sizes.
Try this: Spring Onion Fritters.
Sweet Potato & Parsnips
Cut into 'fingers' for baking chips and then put into a snap lock bag in portion sizes. Add a little oil and some mixed herbs, shake until coated, and then freeze.
Wraps/Tortillas/Pita Bread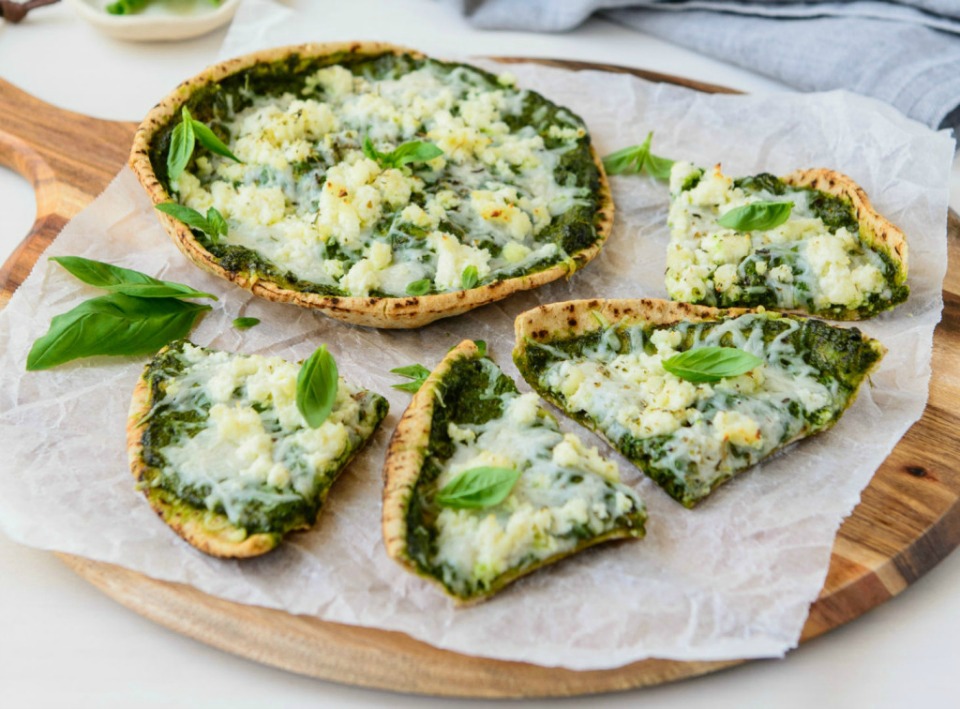 Once open these only last for a few days. So place a piece of baking paper or the cheap home brand plastic sandwich bags between each wrap and place back into the bag they came in and reseal. Then place flat in the freezer. The wraps now won't stick together so in future you can pull apart and defrost when they are ready for use.
Try this: Spinach and Pesto Pizza. There is a quick how-to video so you can see how easy it is to make.
For more healthy meal and snack recipes, join thousands of other mums on our next 28 Day Weight Loss Challenge.
Save On Groceries With The 28 Day Weight Loss Challenge!
If you're looking for ways to stock your pantry and prepare healthy meals without breaking the bank, check out the 28 Weight Loss Day Challenge. It has thousands of searchable recipes and an editable meal planner with automatic shopping list generator to help you get your week sorted.
The March round of the 28 Day Weight Loss Challenge is the BUDGET round – with ALL meals for the ENTIRE day UNDER $10 – take part here and lose weight PLUS save money!
To find out more OR to join, click here.
AMAZING TRANSFORMATIONS FROM OUR CHALLENGE!
1.Rae Willingham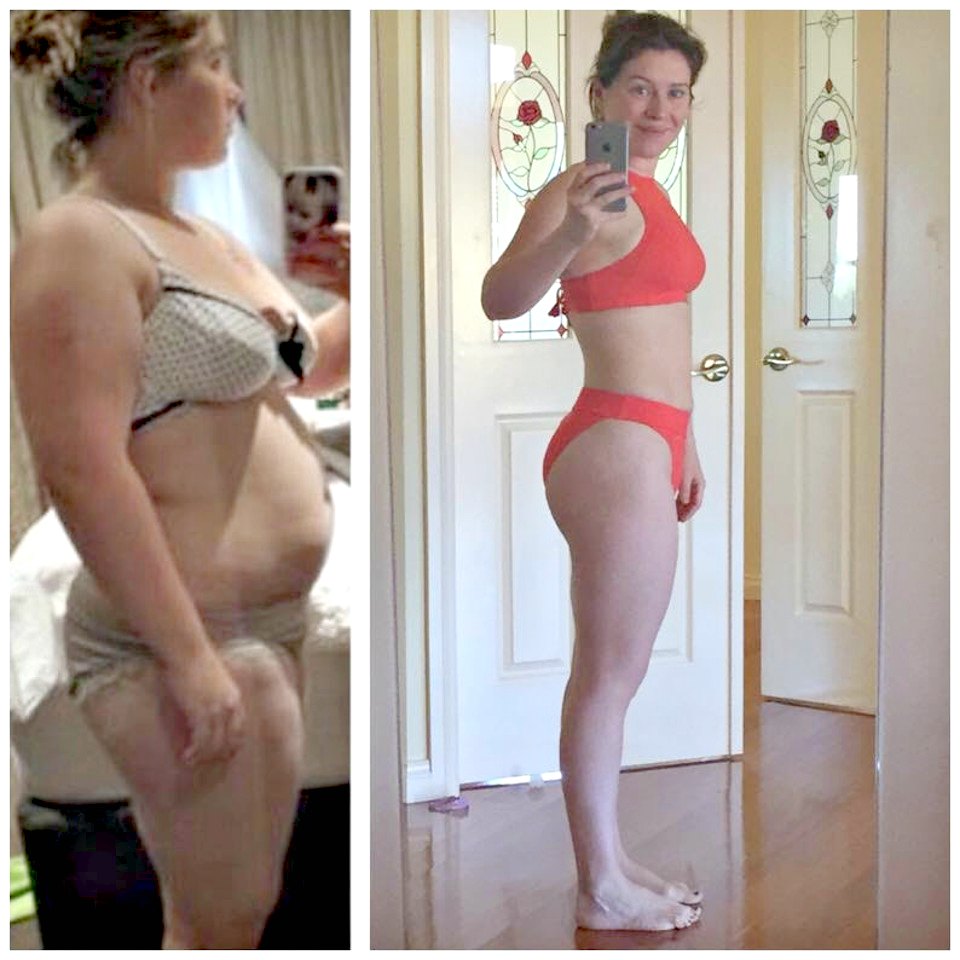 Mum of three children young children, Rae, has overcome negative self belief in the face of  some very big obstacles. After losing 25kgs* and maintaining her goal weight with The Healthy Mummy 28 Day Weight Loss challenges she says:
"I am no longer the girl who suffered debilitating anxiety and regular panic attacks. The one full of excuses not to go out and enjoy life. I am now this amazing butterfly who loves her life and lives it with no worries (well far fewer, I am still a woman after all!)".
2. Jo Hart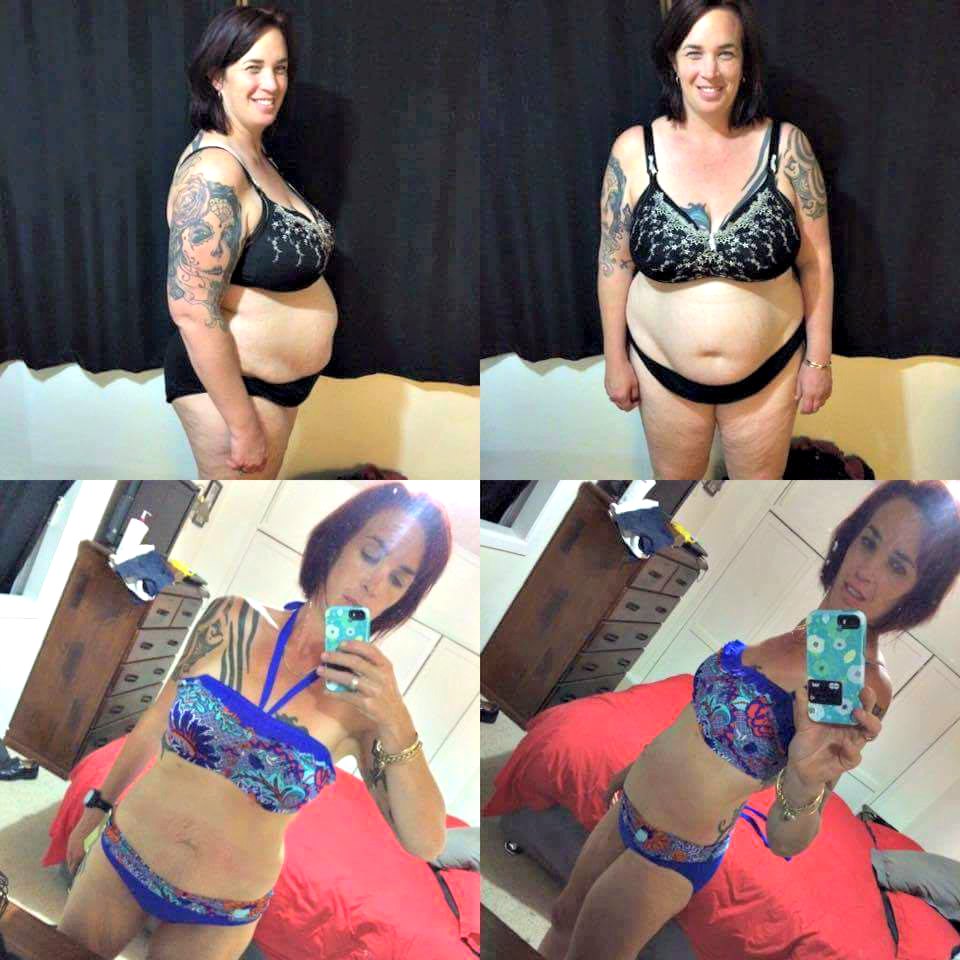 Jo Hart not only rocks her new bikini, she has lost 38kg* with The Healthy Mummy 28 Day Weight Loss Challenges.
She says:  "I am proud of the change I have made for not only me but for my family too".
3. Renee Harrison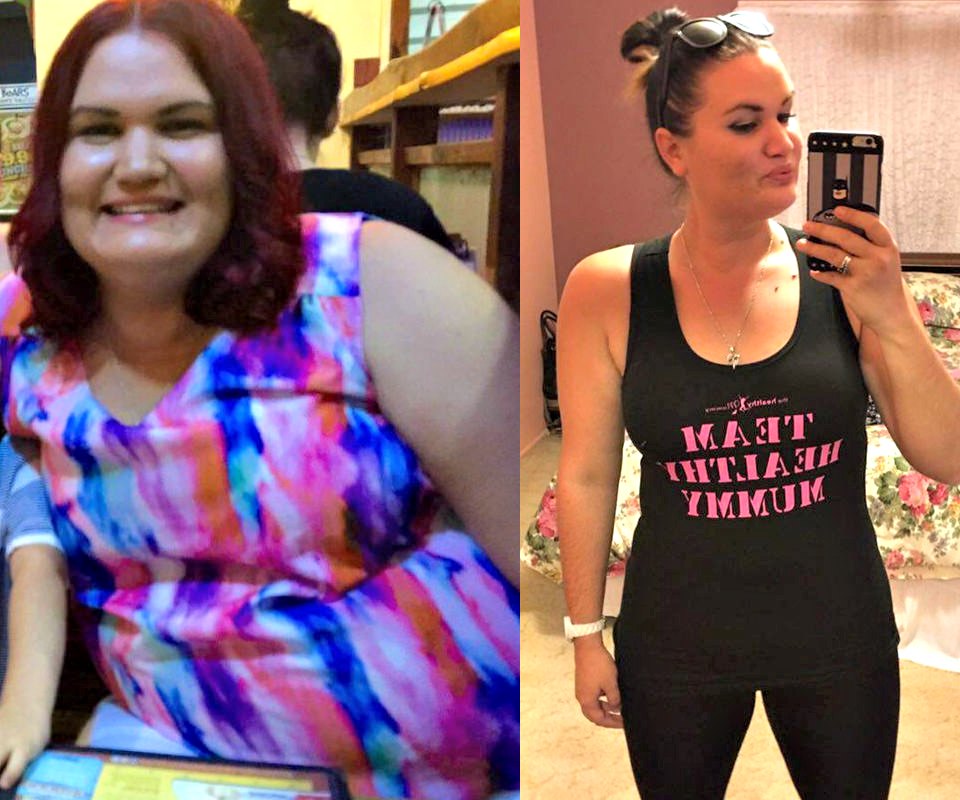 Mum Renee, from Central Queensland, has overcome depression and anxiety stemming from an abusive relationship and transformed her body losing 41kgs* (from 115kgs to 74kgs) with The Healthy Mummy Smoothies, free snack recipes and portion controlled high protein meals.
She says: "previously I lived day by day, but now I embrace life as it were my last day on the earth!".
4. Elle Temple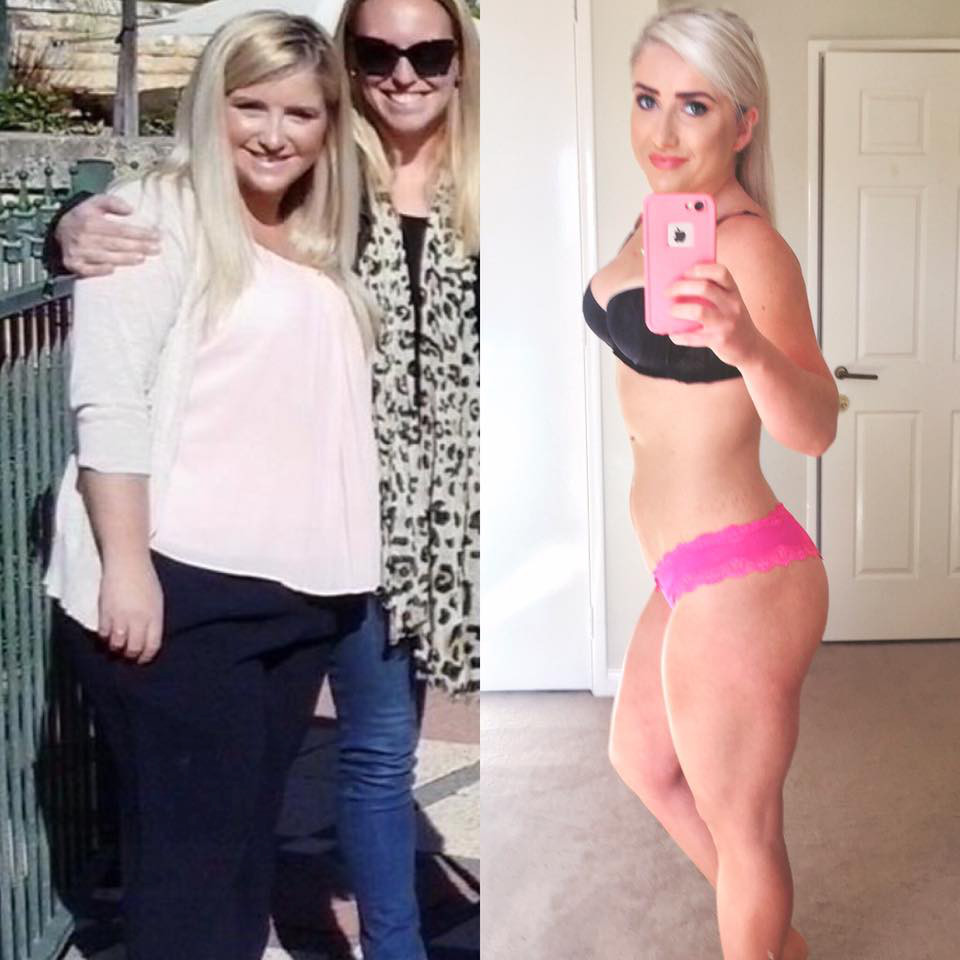 Smashing her weight loss goal of 25kgs* (from 83.6kg to 58.6kg) with The Healthy Mummy 28 day weight loss program, Elle now focuses on toning up.  Elle says:
"today I am thankful that I am no longer afraid of having photos taken of me. I love that I have photos to look back on and am proud of how far I have come. From being 'obese' and having no energy to tackle my day, to being a healthy weight and being able to spring around with my crazy toddler".