We LOVE a super strawberry Healthy Mummy Smoothie. There are so many tasty and healthy recipes that you can whizz up with the healthy mummy smoothies but there is something traditional and old fashioned about having a strawberry smoothie which we really love!
So here is one of our favourite recipes for a nutrient packed smoothie that you can have as part of your Healthy Mummy plans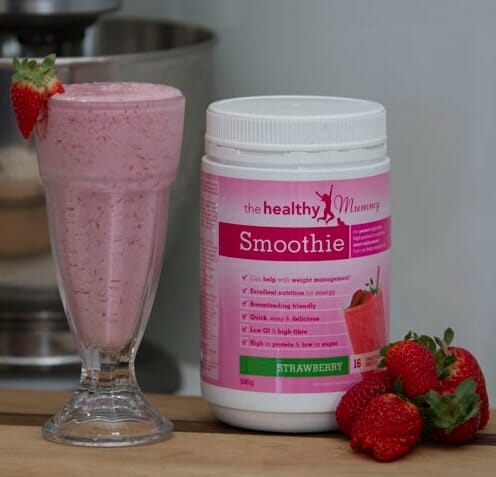 Half a cup of fresh or frozen strawberries
1 x handful of spinach
250 ml low fat milk
Blend for 2-3 minutes and SLURP!!
Special Offer & 10% Discount
If you are ready to lose weight then The Healthy Mummy plans offer a healthy and safe exercise and diet routine that are safe if you are breastfeeding and you can use code LOYALTY for a 10% DISCOUNT at the checkout