Summer is nearly here which means Citrus fruits are tasting great! This Healthy Mummy Summer Citrus Smoothie is fresh, zingy and full of Vitamin C.
If you have a few lemons and oranges hanging around in the fruit bowl this is the perfect way to use them up!  A big thanks to Nomesi Mee for sending in this super tasty recipe suggestion.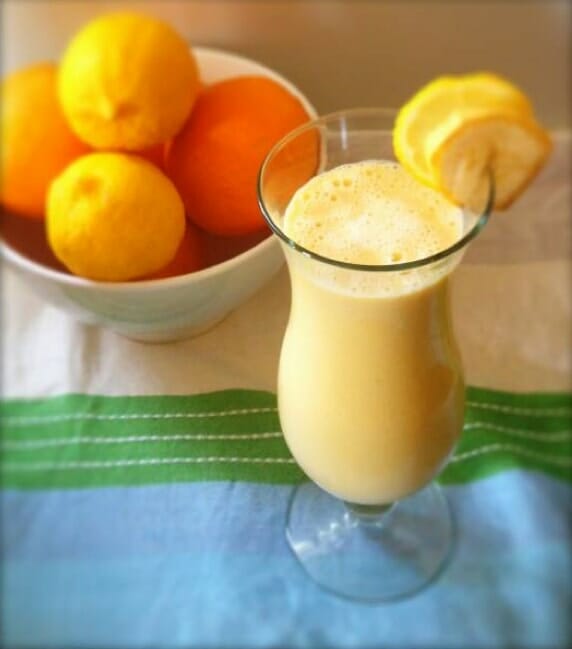 Summer Citrus Smoothie recipe
Peel & pip 1 x  small lemon
Peel & pip 1 small orange
1 x banana
1 – 2tbs Greek yogurt
100ml water
Vanilla Healthy Mummy Smoothie
6 ice cubes
Mix in the blender until smooth and pour in to a tall glass to enjoy in the Sun!
Special Offer
If you are ready to lose weight then The Healthy Mummy plans offer a healthy and safe exercise and diet routine that are safe if you are breastfeeding