10 Things Only Mums Know About Supermarket Shopping With Kids
When you're in the trenches of parenting sometimes you have no choice but to brave the supermarket with babies and toddlers in tow. Some days they are perfect angels and others they are eating spilled pasta off the floor in aisle 7.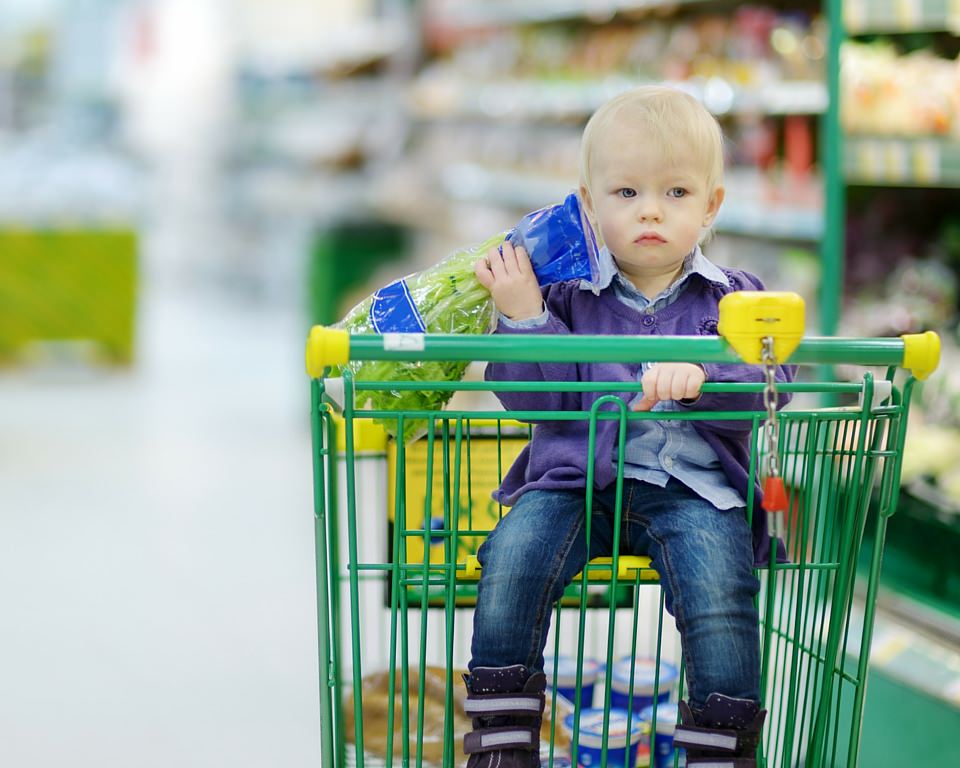 Here's 10 things only mums know about supermarket shopping with kids:
1. The second you are about to unload some 101 items from your trolley one of your kids will desperately need to use the bathroom.
2. You will always bump into someone you know the second after your son does the loudest and smelliest fart.
3. The second you take your eyes off your toddler to find the perfect and blemish-free apples she will be trying to bounce a nice juicy tomato on the floor.
4. There are days when you see a child having a tantrum on the floor and you shake your head in disgust and loudly say "gosh I'm glad that's not my child" – whereas in fact it IS your child and you're pretending it's not.
5. Your child points and yells at the top of their voice when they see something new to them such as a person in a wheelchair or a very old person, who is invariably cranky.
6. The second you're inside the supermarket you head straight to the flavoured milk, bread roll or fruit section to buy something for your kids that will keep them quiet for about 35 seconds, if you're lucky.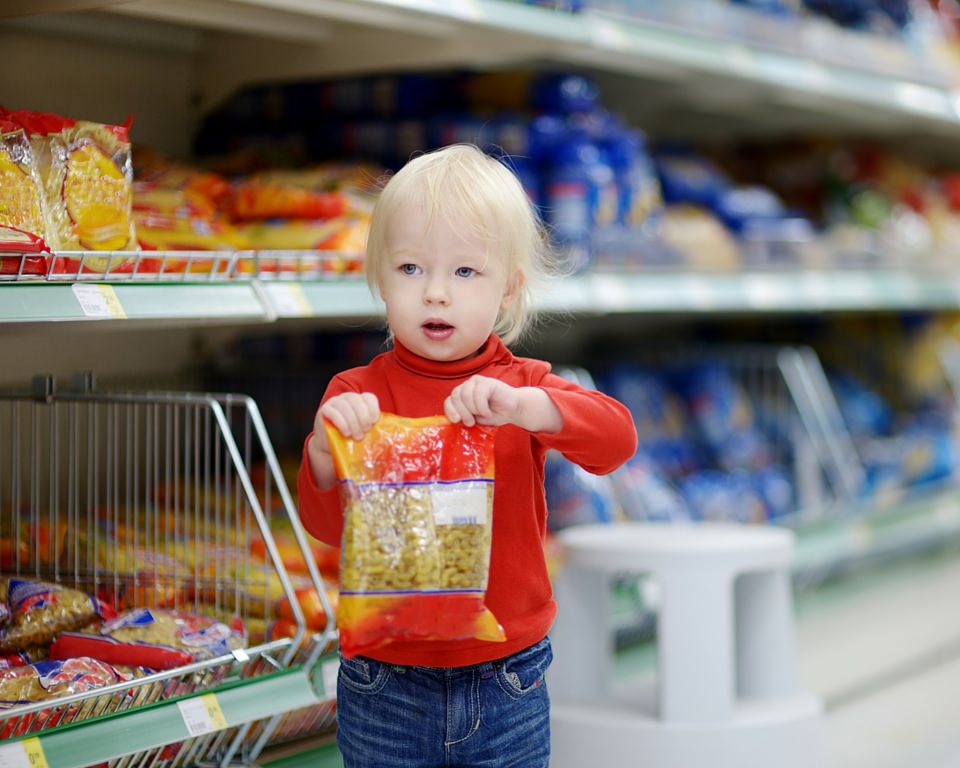 7. Toddlers think it's hilarious to pull grapes off the stem and chuck them on the ground; hence you unwillingly leave a trail of food much like Hansel and Gretel did.
8. The fittest and healthiest person you know will just happen to be briskly walking past you as your child yells out "can we please have chocolate for breakfast again mum?".
9. Your shopping list ends up in the mouth of your baby and so you forget the one thing you came to the supermarket for, toilet paper.
10. To keep your tired and cranky baby or toddler amused you'll make all sorts of crazy faces and stupid voices, heck you'll do a little dance in the aisles if it'll keep them from screaming.
Bonus – Once you get home from the supermarket, where you met and spoke with about 3 people, you will look in the mirror and realise your shirt has been on inside the entire time, but everyone was too embarrassed to tell you!
While we're talking about supermarket shopping, if you're stuck for great healthy recipes ideas, we have over 2,000 including shopping lists with ingredients in our 28 day weight loss challenge.