Sweet potatoes are a great option for a health eating meal which is lower in glycaemic index (GI).
The benefits of a low GI meal are they release the sugar from the food slower into the blood stream which means you will not get the energy slumps and bumps associated with high GI foods.
Eggs are also high in protein which will assist in the fullness factor.
Add a side salad to up your vegetable intake for the day.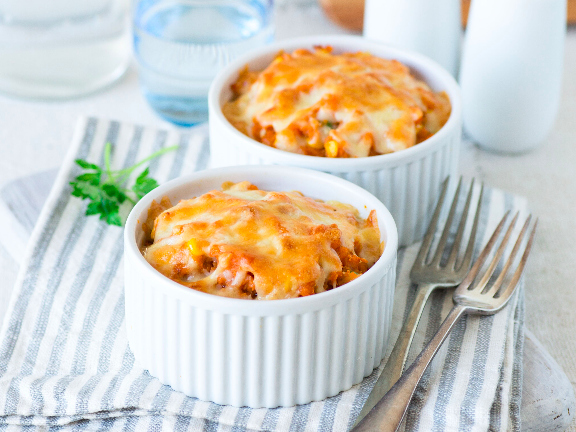 Sweet Potato Frittata
Prep time: 5 minutes
Cook time: 30 minutes
Serves 4
Ingredients
1 medium sweet potato peeled and slices
3 spring onions
2 cloves of garlic
8 eggs whisked
4 tbs of parmesan cheese
Oil spray
Directions
On a lined baking tray, place the sliced sweet potato and bake in a 200 degree preheated oven for 15 minutes.
While the sweet potato is cooking, pan fry the garlic and spring onions with some oil spray.
Add in the sweet potato once cooked and pour the whisked eggs on top. Make sure you have used an oven proof pan. Cook on the stove top for 5 minutes to cook the bottom and then place the pan into the oven and cook for a further 10 minutes.
Just before you are about to take the frittata out, open the oven and sprinkle the parmesan cheese on top.
Serve with some salad.
290 calories per serve
If you are ready to lose weight then The Healthy Mummy plans offer a healthy and safe exercise and diet routine that are safe if you are breastfeeding and you can use code LOYALTY for a 10% DISCOUNT at the checkout