Protein is an important part of a healthy eating plan. But did you know that tofu is a great non-meat source of protein?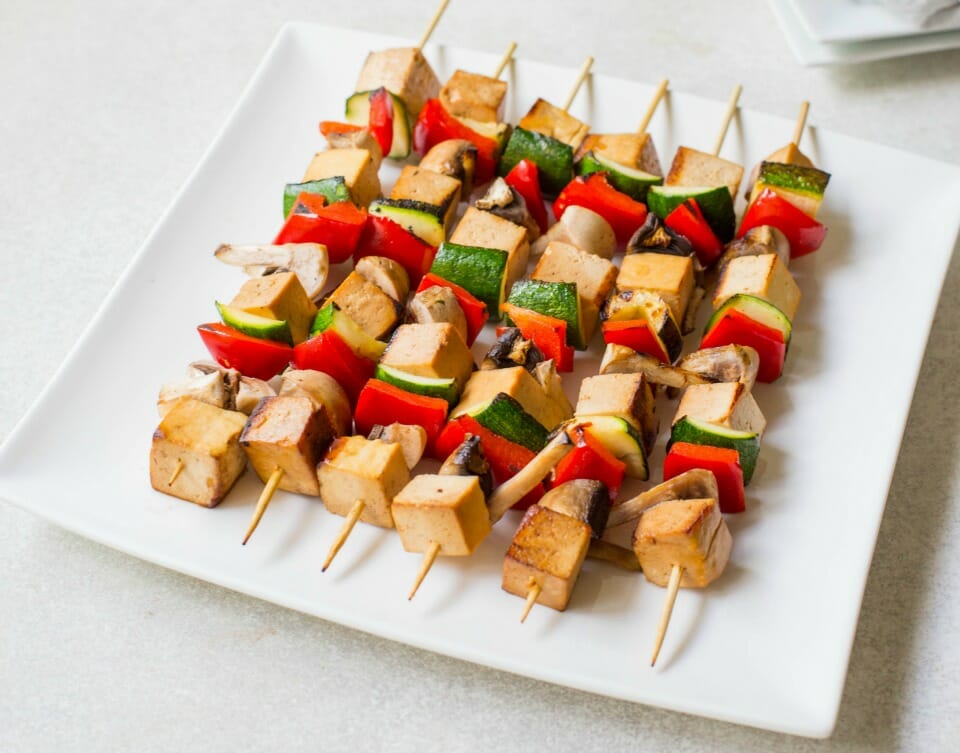 Teriyaki Tofu Skewers
Prep time: 5 minutes
Cook time: 10 minutes
Makes 4 skewers
Ingredients:
1 packets of firm tofu
1 red capsicum
1 zucchini
8 mushrooms
2 tbs of teriyaki sauce
1 tbs of sesame oil
Directions
Chop up the ingredients to a similar size.
Alternate the ingredients placing them on the skewers.
Mix the teriyaki sauce and sesame oil together in a small dish and baste the vegetables and tofu
Either cook them on the BBQ or under the grill around 5 minutes on each side. Check this out for more delicious tofu recipes!
TIPS: Make sure you do not place the actual tofu directly on the BBQ as it might stick. Also wet your skewers to stop them from burning.
Serve with more veggies or on some brown rice or quinoa flavoured with some chilli or ginger.
130 calories per serve.