The A-Z Of A Healthy Shopping Trolley
Trying to shed the kilos? Hate the weekly shop? Treats and temptations around every corner and at the end of every aisle, with offers designed to make you spend your money!
Stocked with chocolates, biscuits, crisps and everything else that has the potential to make you eat off plan, how do you cope with the supermarket shop?
Well, there are a couple of things you can do.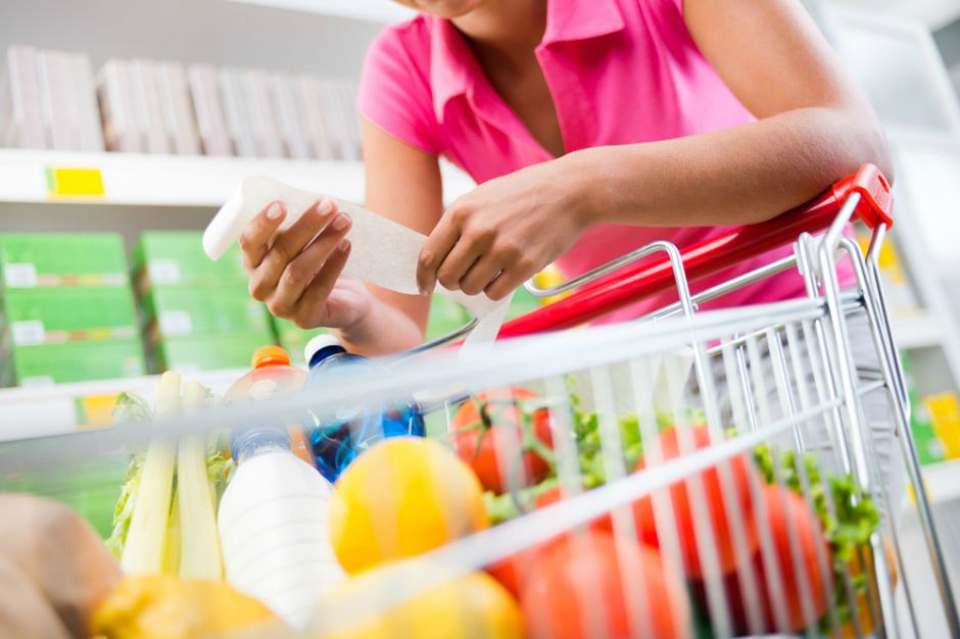 Try shopping online from our healthy A-Z list below just to get your essentials as this stops you from putting things into your trolley that shouldn't be there, or walk around the outside of the shop first – this is where the fruits, vegetables, dairy products and meat tend to be kept, then do the rest of the shop to pick up everything else.
But we definitely recommend that you include some of the foods below in your weekly shop – they are packed with vitamins and nutrients and are also very, very good for you.
Avocado – yummy on toast with Vegemite but also delicious mashed and served with salad. Contains numerous vitamins.
Berries – sweet, tangy, tart and tasty, stir berries into yoghurt or sprinkle over your cereal. High in fibre, berries will fill you up for few calories.
Coconut Oil – use in exactly the same way that you'd use extra-virgin olive oil. Coconut oil is high in heart-healthy fats and it tastes delicious, too.
Dates – dates are sweet and squidgy and perfect for snacking on. They contain iron and magnesium, both of which boost health.
Eggs – eggs are very versatile, containing lots of protein and lots of flavour, you can scramble them, dry fry them, bake them, poach them, boil them or more.
Figs –sweet and soft and full of calcium, pop them into salads or roast them with parma ham.
Green Tea – full of antioxidants, we recommend having one cup every day. Freshly boiled green tea contains more antioxidants than ready-bottled – so boil your own!
Honey – runny, sweet, soft and ideal for using in savoury dishes as well as sweet, use it in moderation to add sweetness to roast veg or over yoghurt.
Ice – Blend into your healthy mummy smoothies or serve with a little cordial for a sweet treat.
Juice – Get plenty of vitamins and nutrients with a glass of vegetable juice every day.
Kale – bake in the oven with seasoning and a little bit of oil until they turn crispy – kale chips are a yummy alternative to potato chips and they are a nutritional powerhouse, containing numerous vitamins and nutrients.
Lemons – use the juice, zest and flesh in salads, smoothies, roast vegetable dishes, pasta dishes or salad dressings. Packed with vitamins.
Mushrooms – an ideal meat replacement, mushrooms also have a fantastic flavour and are particularly delicious in sauces, casseroles and roast dishes.
Nuts – when eaten in moderation, nuts are a great addition to any diet. Containing heart-healthy fats and protein, snack on nuts to keep you full between meals.
Oats – low on the GI, oats will fill you up til lunch. Serve with a little milk and your favourite chopped fruit.
Pumpkin – roast and serve with roast meat, instead of potatoes, or scatter over salads. Packed with vitamins and potassium.
Quinoa – the most nutritional grain there is, quinoa contains all nine essential amino acids for health and it is packed with protein. Serve in salads or in place of rice or cous-cous.
Rice – brown rice, in particular, is full of nutrients and will keep you fuller for longer. Serve as a side dish or add a dressing and chopped herbs to serve it as a salad dish.
Salmon – full of omega-3s, which will improve heart health and prevent a range of diseases, salmon is delicious and it's packed with protein. Eat it once or twice a week.
Tomatoes – on a hot summer's day, there is nothing better than a fresh, ripe tomato. Full of flavour and vitamin A, chop into salsa or mash onto toast.
Unpackaged Foods – unpackaged foods are more likely to be unprocessed than packaged foods, so buy unpackaged where possible.
Vanilla – add a sweet, subtle flavour to your yoghurts, baking and more with a little vanilla extract or a fresh vanilla pod.
Water – you can get it from the tap, but however you get your water, you should be drinking at least two litres per day.
Xtra Virgin Oil – extra virgin olive oil can be used in salads, to roast veggies, to finish pasta and much much more. People who eat a Mediterranean diet tend to be healthier than those who don't – and that includes lots of olive oil.
Yoghurt – opt for probiotic yoghurt to get the most benefits. Serve with seasoning as a dip or with your cereal.
Zucchini – 95% water, zucchini is low in calories and high in vitamins. Layer them in lasagne or grate into salads.
Special Offer & 10% Discount
If you are ready to lose weight then The Healthy Mummy plans offer a healthy and safe exercise and diet routine that are safe if you are breastfeeding and you can use code LOYALTY for a 10% DISCOUNT at the checkout
PLUS our BEST SELLING 28 Day Diet & Exercise Plan has now launched as an 84pg Printed Book and you can get your copy here – with free express postage if you order the book on its own