Togs, Bathers Or Cossie? The Aussie Language Debate That Divides Our Nation!
There are some age-old debates that go hand in hand with being an Aussie: Is the Tasmanian Tiger really extinct? Was Ned Kelly a criminal or a legend? And is a deep-fried potato snack called a potato scallop or potato cake? Apparently, it all depends on just where in our wide, brown land you live.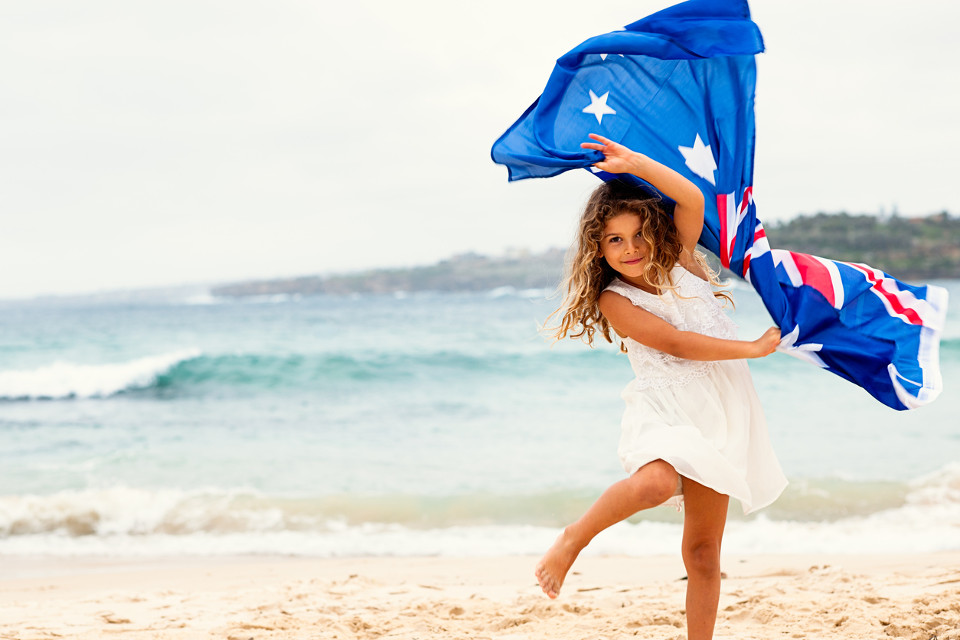 Yes, it may be shocking to some Australians to find out that their fellow Land Down Under citizens actually have a completely different name for a common item.
The word is…
The Linguistics Roadshow has been travelling Australia over the past few months, showcasing the science of language to high school students. As part of these interactive workshops, the boffins behind the roadshow surveyed a heap of Aussies so they could track the different uses of the English vocabulary in Australia. The results are fascinating!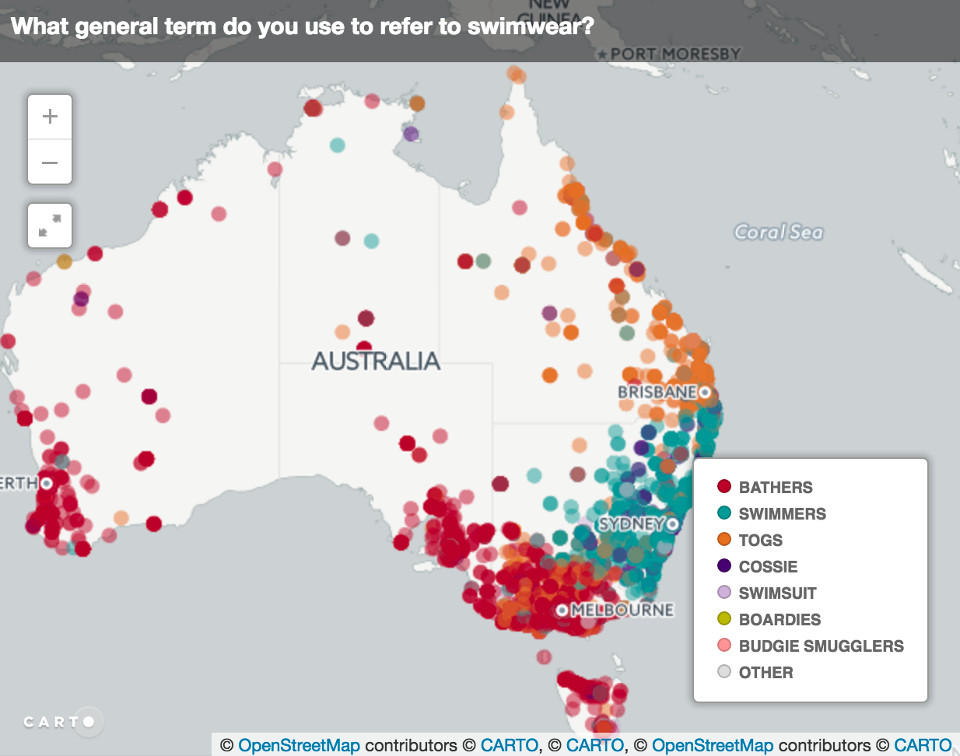 They asked Australians what they called everyday items like swimwear, a barbecued sausage in bread, deep-fried potato snacks (which by the way are not very good for you – try these awesome, healthy Baked Potatoes instead!). They then collated the info into maps, and you can see at a glance just how where you live influences what you call these things.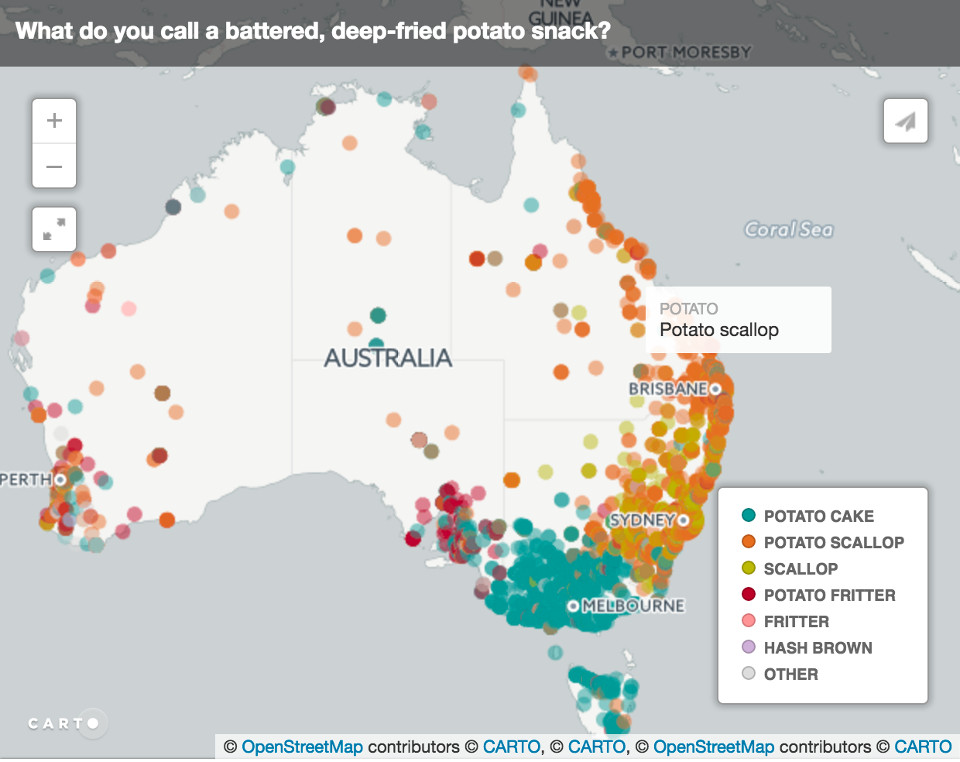 Snags, sausages, milk bars and corner stores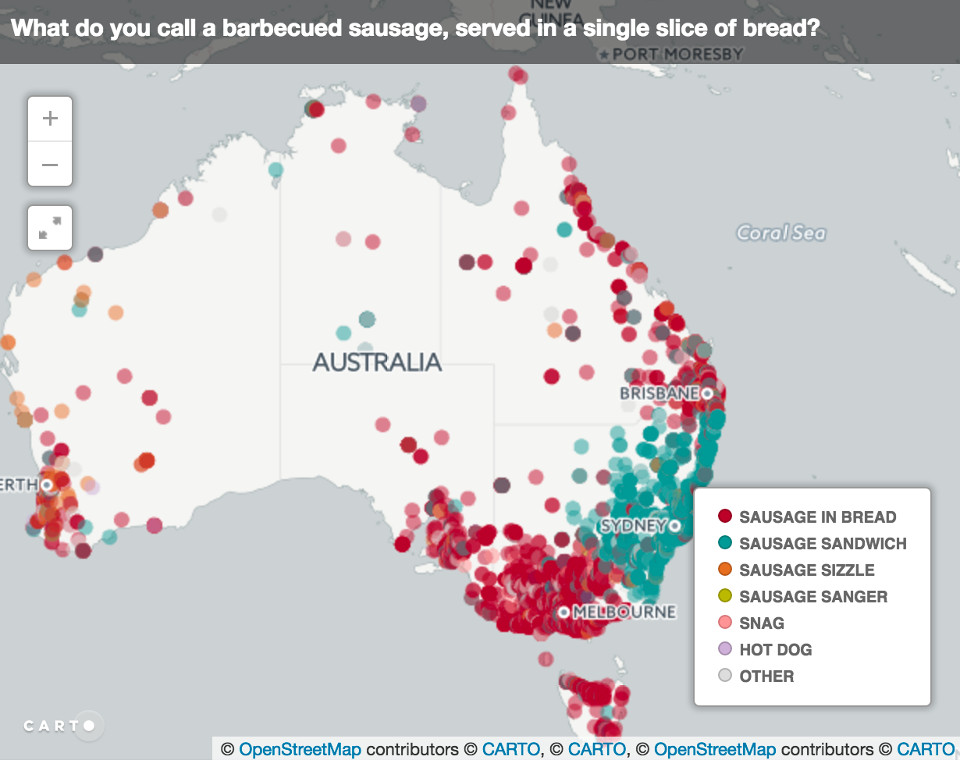 For instance, down in Victoria, we're more partial to calling a barbecued sausage in a slice of bread, a sausage in bread (go figure). Apparently in New South Wales, you prefer to call this Bunnings Saturday morning treat a 'sausage sandwich'. Really?? In the west of the nation, it's more often called a snag, sausage sizzle or sausage sanger. Because, 'straya.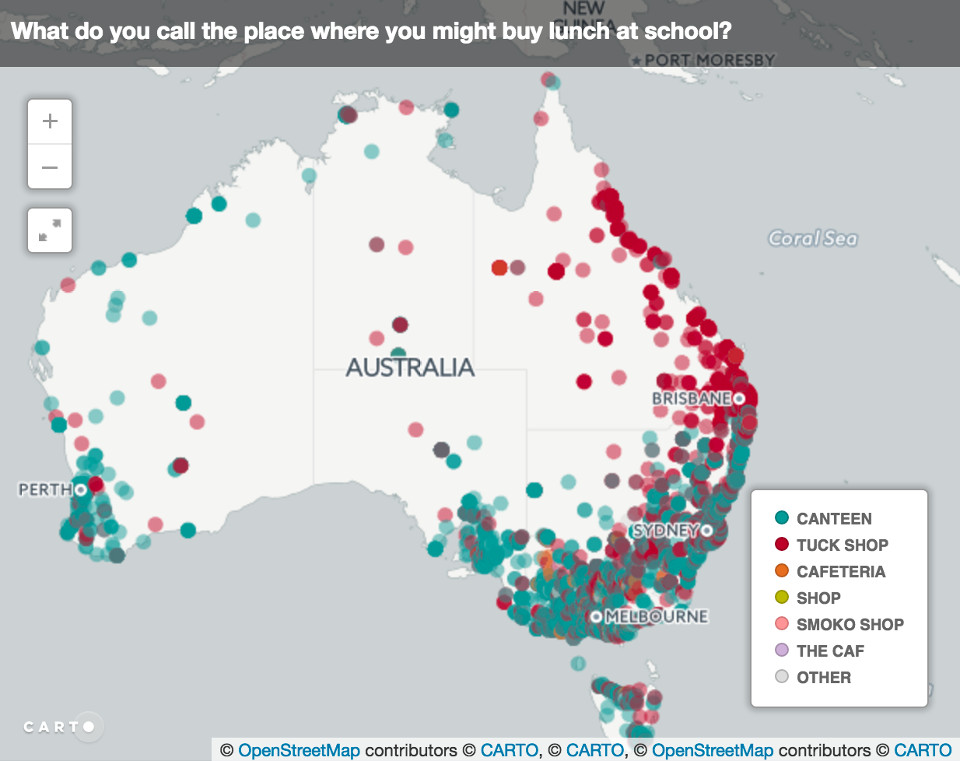 What about the haven for all tired parents at the end of the week – the school canteen. Most of us in the southern parts of Australia call it just that, but up north it's more commonly known as the tuck shop.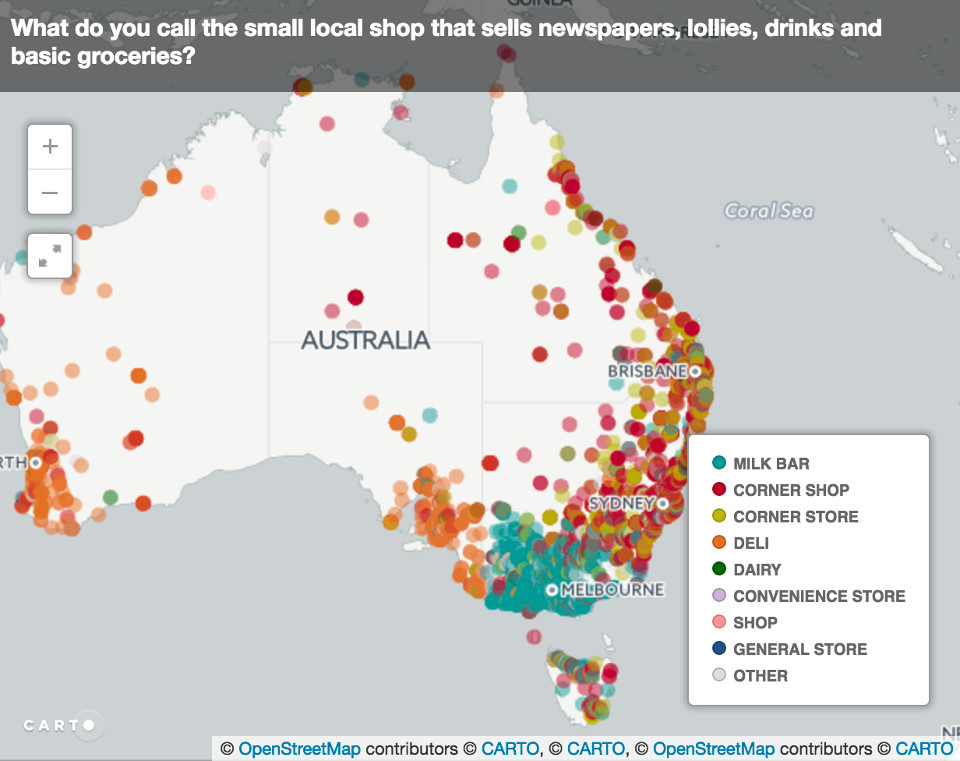 And when you run out of milk, do you duck out to the milk bar? If you live in Victoria, yes. Otherwise you're dropping into the corner shop or deli.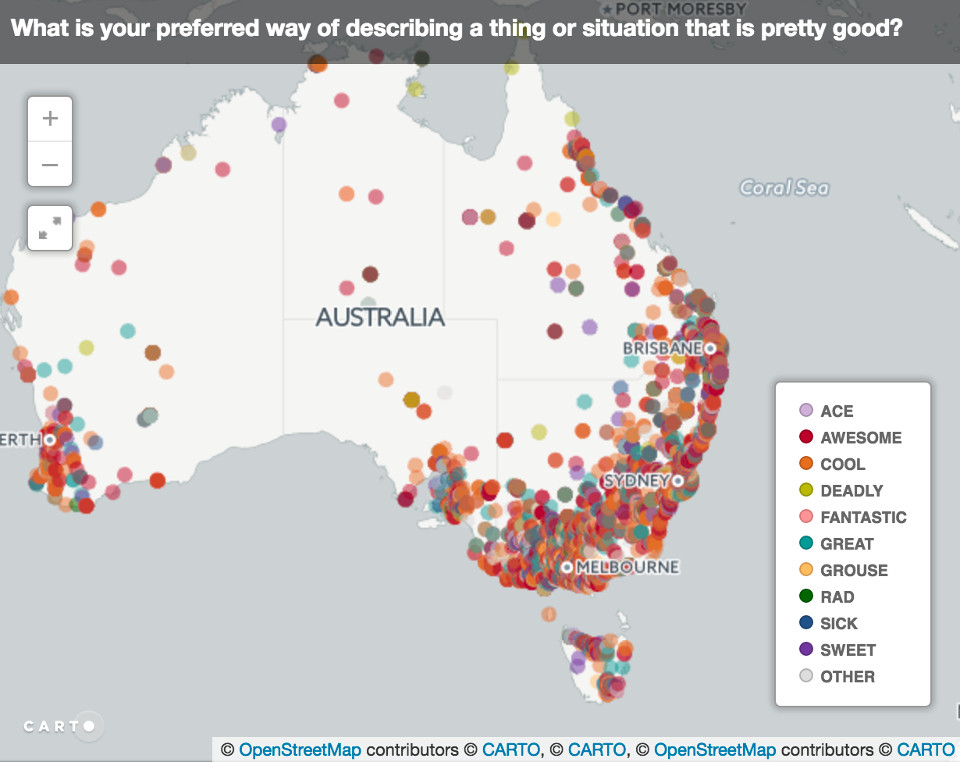 Our favourite has to be the map showing all of the different ways we Aussies describe something that's pretty good. The map is littered with sayings: ace, awesome, cool, deadly, rad, grouse. It seems no matter where you come from in our Great Southern Land, the language of positivity is universal.
Happy Australia Day!