The Healthy Mummy Reviews – Old
Not only do Nutritionists and Midwives recommend The Healthy Mummy Smoothies, most importantly, busy mums LOVE THEM! Check out the reviews below.
Nicole Taitua (60kg's weight loss)

"I am a 38 yr old mum of three. I was someone that would NEVER eat breakfast. I was also 146kgs. NOW I've dropped 60kgs. HOW?? Eating healthy and exercise. The biggest win for me is I now eat breakfast EVERYDAY. Well, I drink it. I have a Healthy Mummy Smoothie every day now without fail, it's part of my routine.
There are so many flavours to choose from. Cookies and cream being my fav. I've tried others before but nothing compares to Healthy Mummy smoothies. The flavour is out of this world and let's not forget all the nutrients I'm giving my body. I wouldn't have formed so many good habits without these smoothies. If you haven't tried them, now is the time. Can't decide on a flavour? Grab a travel pack and you're on your way."
Chloe Cox (40kgs * weight loss)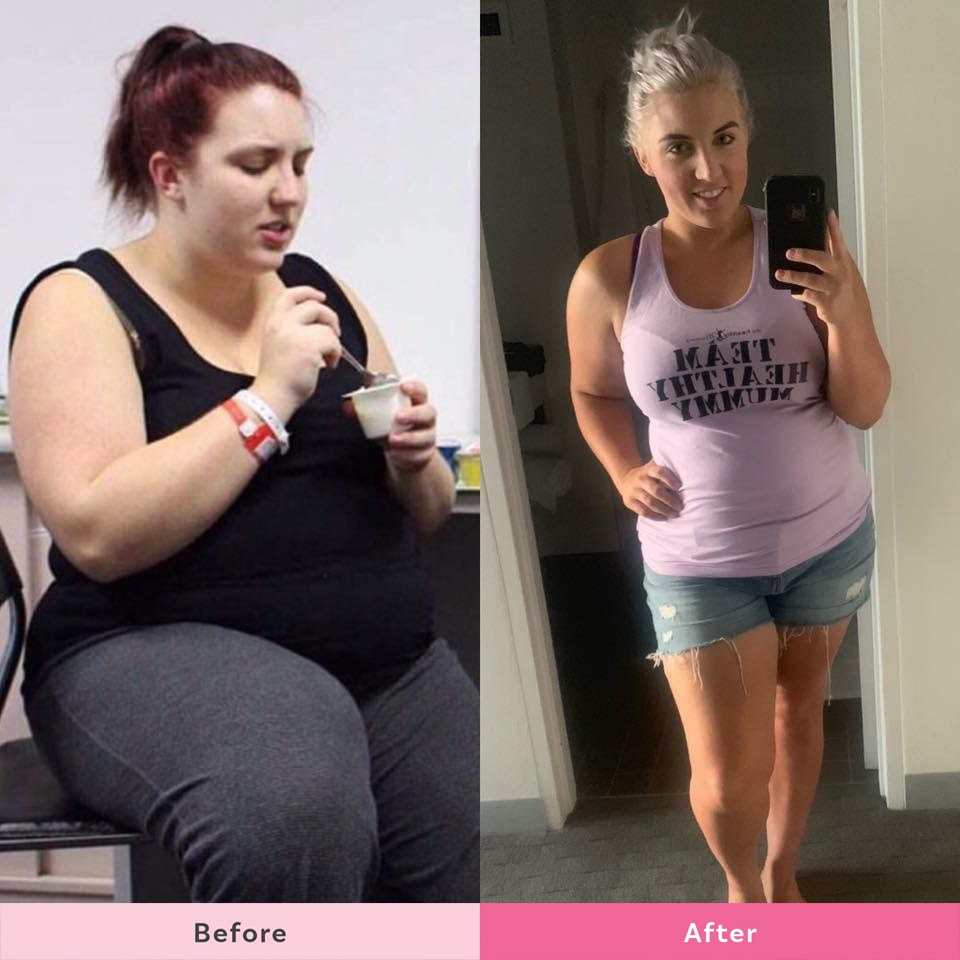 "I have been having between one and two Healthy Mummy Smoothies a day for the last 16 months. Chocolate milk was my biggest downfall, I would also skip meals because I would always feel so busy.
 I love that I can have a decadent, Healthy Mummy Chocolate smoothie that resembles a McDonald's thick shake and it's good for me. The smoothies are the perfect way to satisfy my sweet tooth cravings without diving for anything nasty!"
Julie Banham (50kgs* weight loss)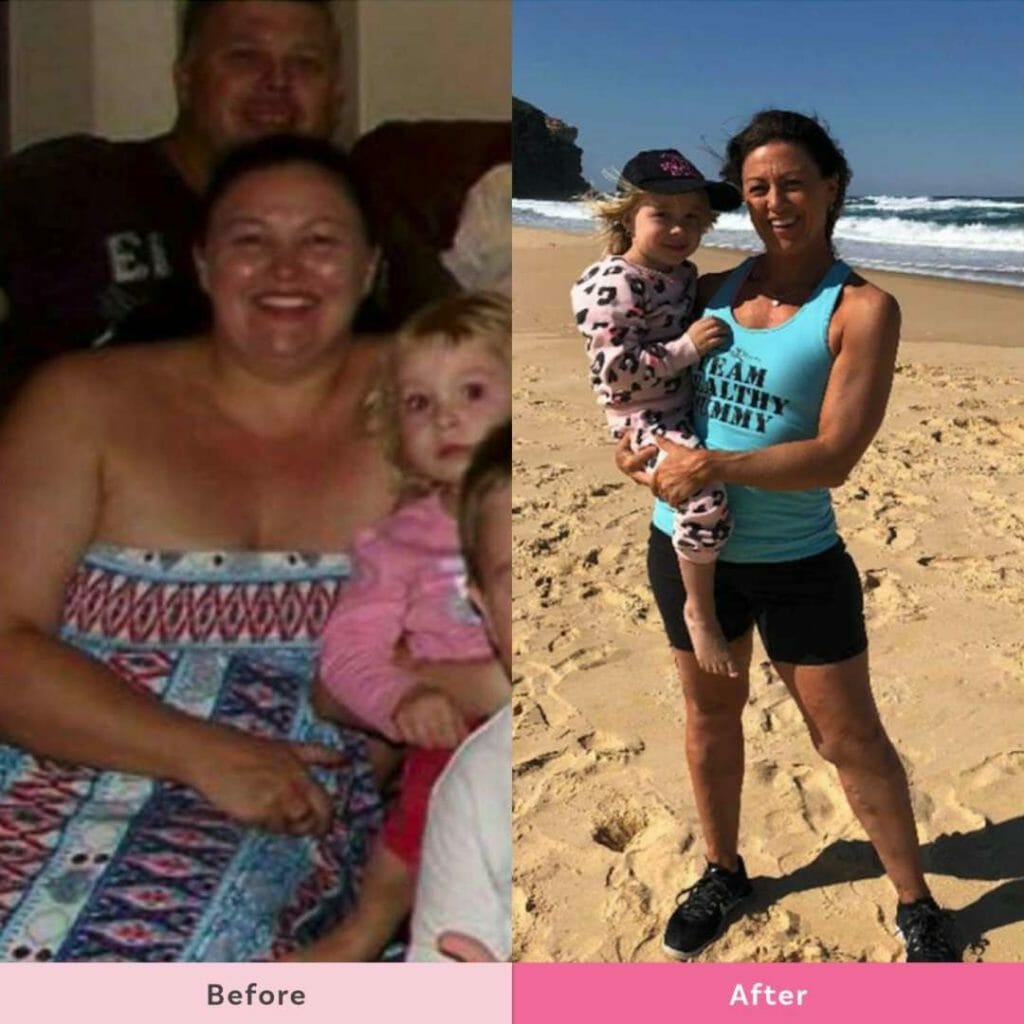 "Healthy Mummy Smoothies are the best. By following The Healthy Mummy 28 Day Challenges and having at least 1 Smoothie a day I've lost at total of 50kg. Including delicious flavours like Chocolate, Strawberry, Caramel, Vanilla the Smoothie can be used on its own with water or milk and ice or made into one of many amazing Smoothie Recipes that can be found in the 28 Day Challenge App.
I cannot imagine going a day without a delicious Healthy Mummy Smoothie."
Bec Ashforth (55 kgs* weight loss)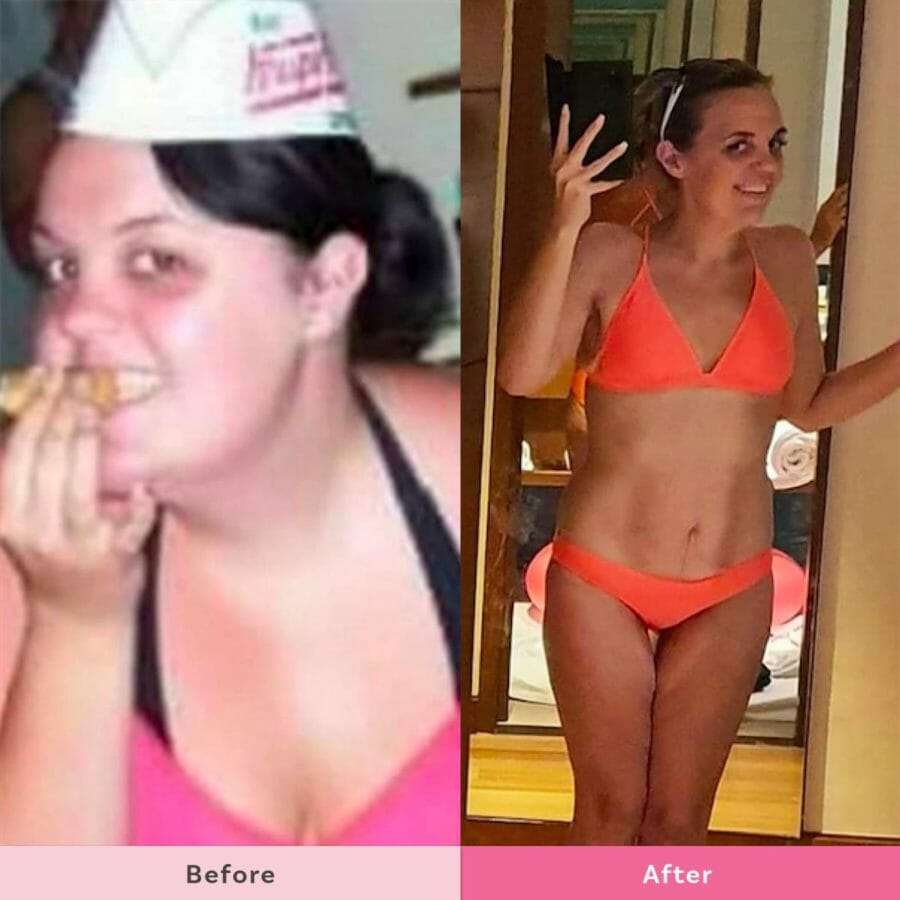 "I am so thankful I found The Healthy Mummy SMOOTHIES when I did, after years of battling my weight. I started to incorporate these AMAZING life savers into my daily routine alongside using the 28 day Weight Loss Challenge app and lost a massive 55kgs.
They are fast and easy to use and taste super yummy! I am a mum to 5 so it's easy to get busy and forget to take care of me. I was a chronic breakfast skipper before the THM smoothies, but with the smoothies, I can have a meal ready to go in less than 5 mins. No more skipping meals and so handy when i am out and about too, I love my travel shaker and keep it in my bag with some smoothie mix at all times, I even packed my smoothies on a recent overseas trip. I would be lost without them."
Rae Willingham (18.5kgs* weight loss)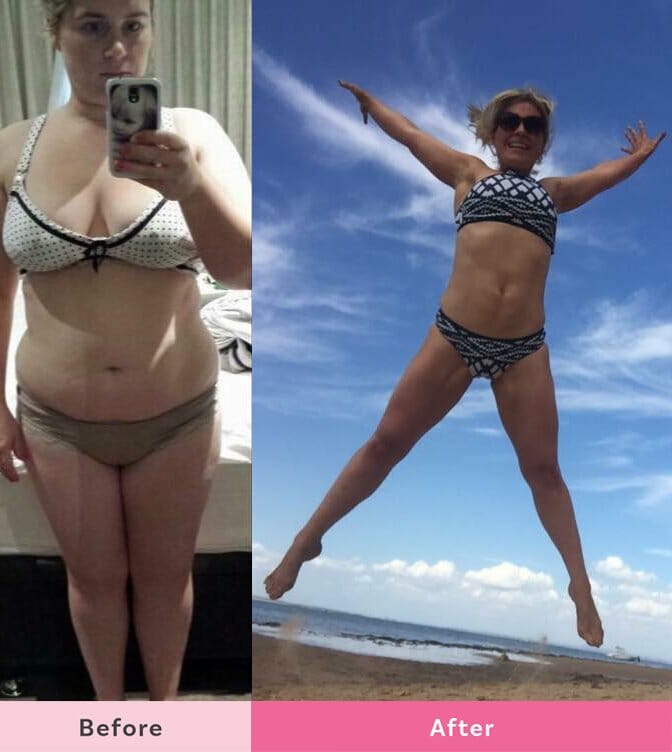 "I've lost 18.5kgs* (down from 72.5kgs to 55kgs) with The Healthy Mummy Smoothies.
I have smoothies twice a day mostly, but as it suits when it suits! For me, as a busy mum of three kids, five and under, running a business and helping to run my husband's, the option without the smoothies would be hungry and I don't like hungry!"
Bec Jackson (27 kg* weight loss)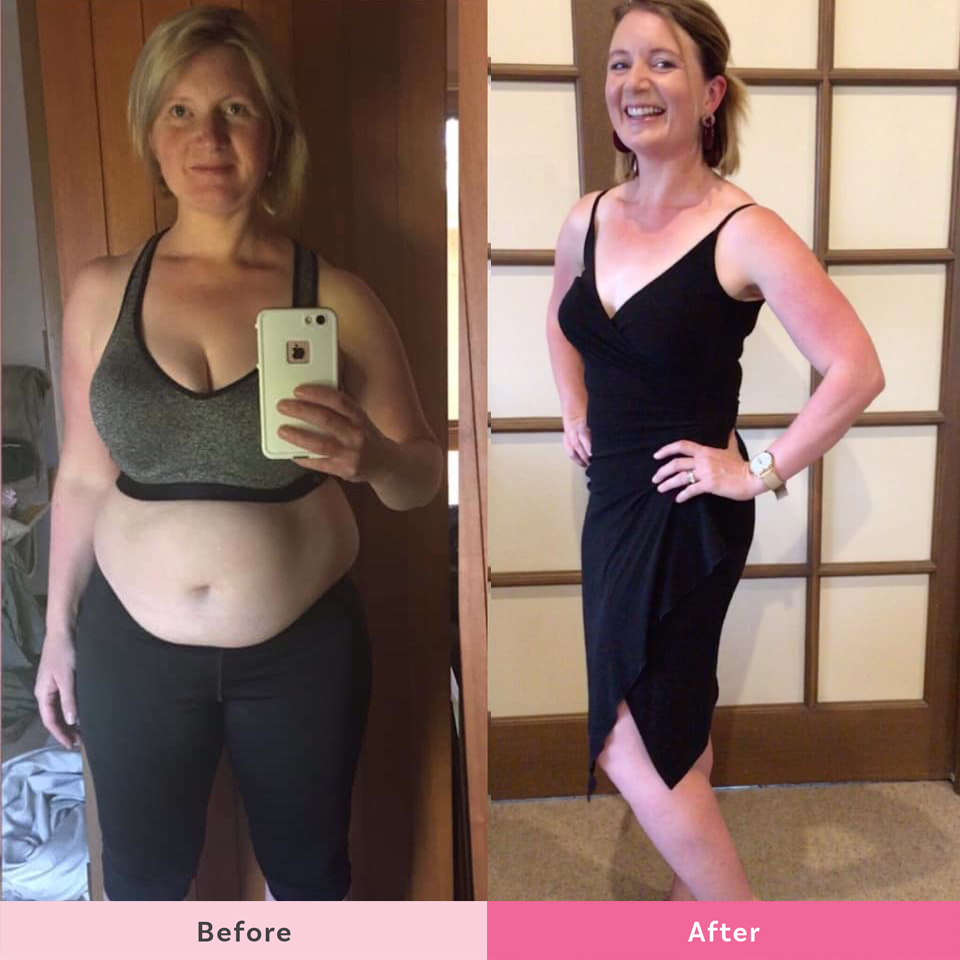 During my first 12 months on my weight loss journey I used the Healthy Mummy Smoothies twice a day for breakfast and for a snack. Now I use them 3-4 times a week as a way to maintain my weight loss. The smoothies helped me lose weight in a number of ways and were a life saver after having a new baby and looking after a busy family!"
Andrea Dixon (30kgs* weight loss)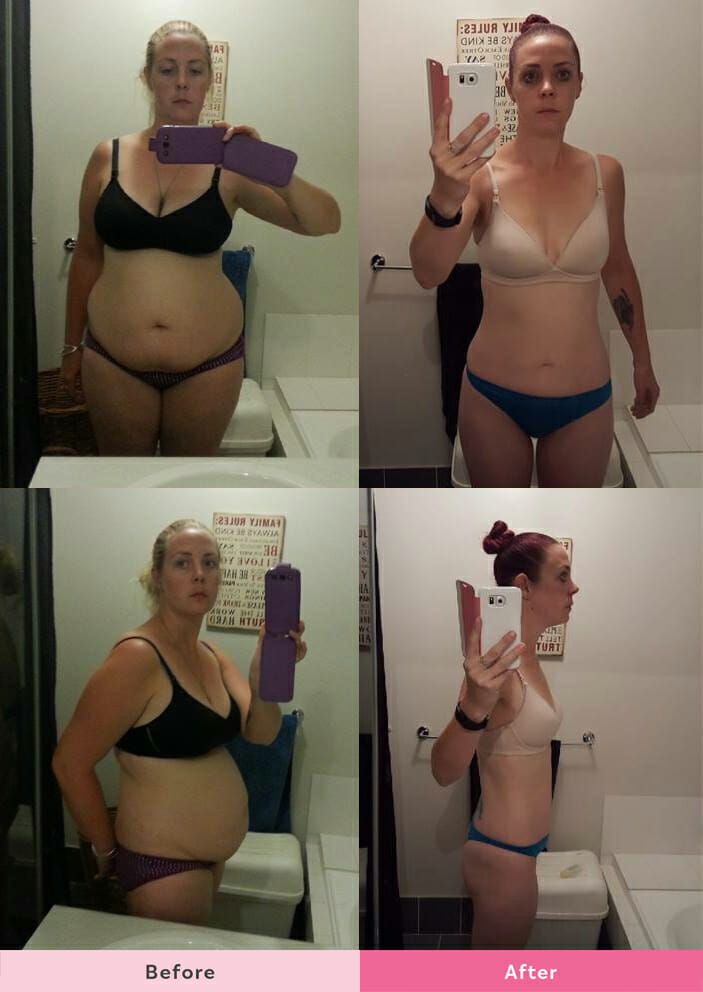 "I've lost 30kgs* (down from 93kgs to 63kgs) with The Healthy Mummy Smoothies. 
As a breastfeeding Mumma I use the smoothies twice a day as well as the 28 Day Weight Loss Challenge recipes. 
With four kids, running a business and studying they are a lifesaver as they are quick and easy and taste amazing.
They also ensure that I am having something nutritious which is super important while I am breastfeeding. I have used the smoothies while breastfeeding my two youngest."
Hayley Campbell (33kgs* weight loss)

"I've lost 33kgs* (down from 140kgs to 107kgs) with The Healthy Mummy Smoothies.
My husband and I have a smoothie for dinner every night. I started using The Healthy Mummy Smoothies as they are breastfeeding friendly, but although my breastfeeding journey has now finished, I still use the smoothies regularly out of convenience."
Samara Syed (17kgs* weight loss) 

"I have lost 17 kgs with The Healthy Mummy. I absolutely love The Healthy Mummy Smoothies for the convenience.  I am no longer skipping meals, but instead enjoying a healthy and nutritious breakfast every single day.  No matter how rushed I am with Mum life, there's always enough time for a  Healthy Mummy Smoothie!"
Bernie Fanning (15kgs* weight loss)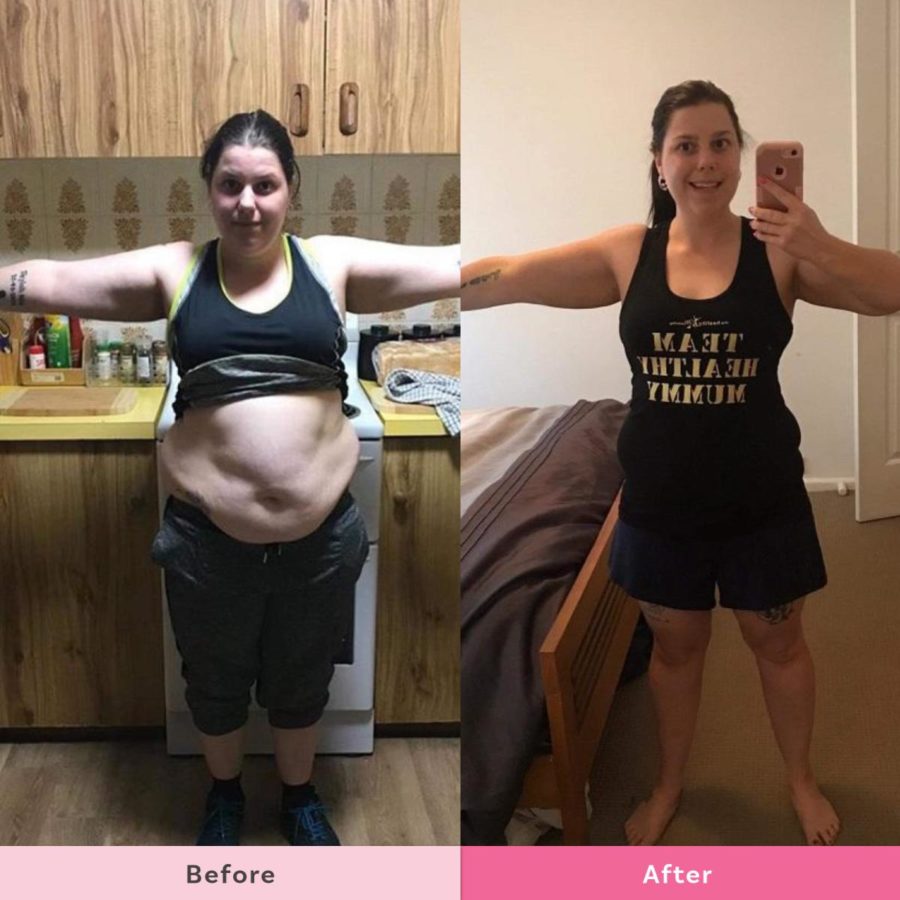 "I have been using the Healthy Mummy Smoothies as a replacement meal almost every day for lunch as it's quick and convenient being a working mum. Strawberry is my favourite. I've lost 15 kilos in just over 4 months. Both my physical and mental health has improved dramatically and I feel so much more confident.  "
Summer Bostock (10kgs* weight loss)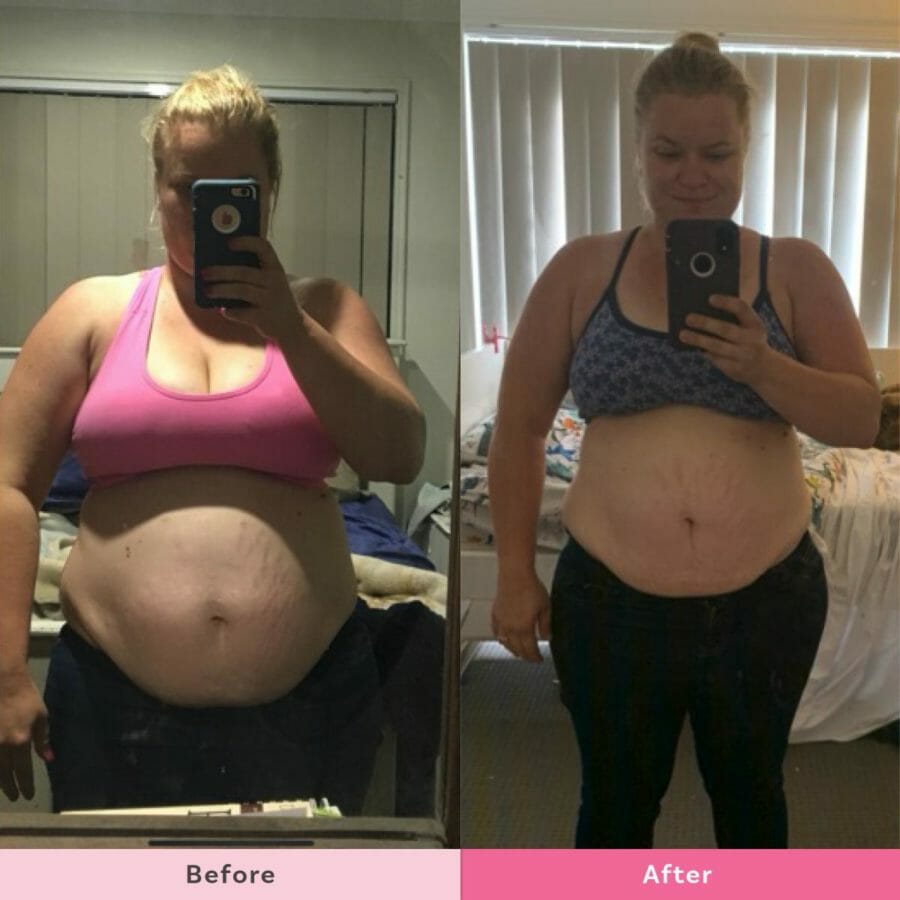 "Three months of using Healthy Mummy Smoothies and 10kg gone!! I use them DAILY!!! They are lifesavers for me! I can't tell you how many times I've gone to leave the house and said oh no I've forgotten to get breakfast! Instead of skipping it I quickly go back inside to make a smoothie! It's so quick and easy that it saves me missing my most important meal. I know that with the smoothies I'm getting a nutritious breakfast as well. They taste AMAZING!!!! So it's a win all round. My favourite is Banana smoothie I LOVE it.  I have 1-2 every day. Thanks Healthy Mummy for making the best smoothies I've ever had (and I've tried many)"
Grab your own Healthy Mummy Smoothie today!
Having a Healthy Mummy Smoothie can be a great addition to your day – plus if you are a breastfeeding mum they are safe for use in breastfeeding. You can use them with healthy eating plans on the  28 Day Weight Loss Challenges.
Mums all over the world, love our smoothies. And they are great for getting lots of nutrition into your body if you are too time poor or tired to cook a meal. Mums know they can trust our weight loss smoothies and guaranteed optimal health and nutritional benefits from them.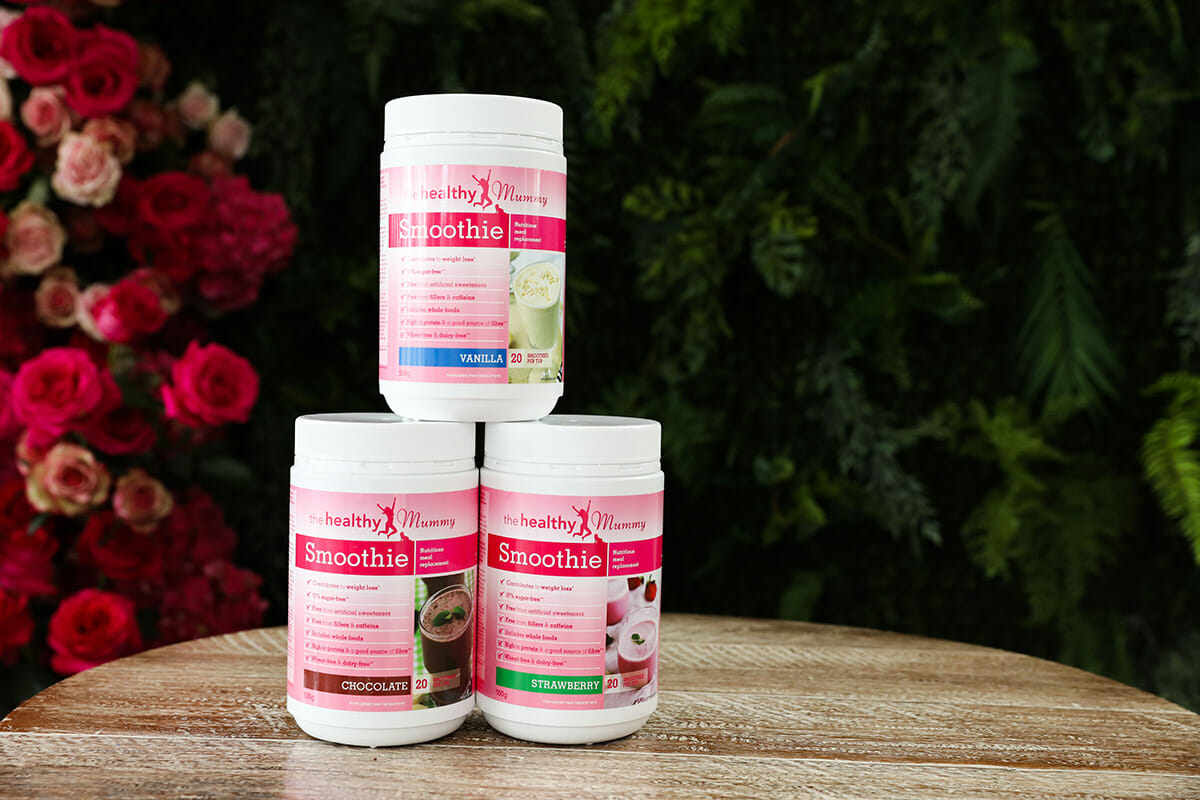 Ready to jump on board with thousands of other mums who are losing weight while enjoying these mouthwatering smoothie recipes? If so, order your Healthy Mummy smoothie mix today.
Need more great recipes? Check out many more of our free smoothie recipes.
Want to know more? Read what makes The Healthy Mummy smoothie different from other weight loss shakes?