The importance of wholegrains in a healthy eating plan
We've discussed fibre and how important it is to include it in your healthy eating plan and also briefly mentioned the word wholegrain.
Today I wanted to run through what wholegrain actually is and how to make the better choice regarding your cereals and bread so you can easily include more fibre in your diet.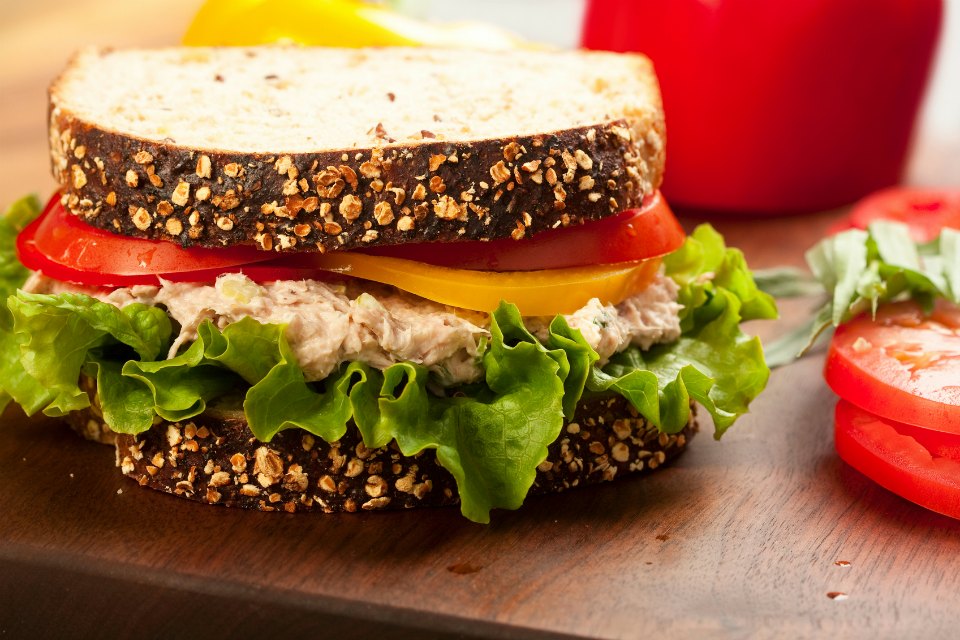 Wholegrain foods, what does it mean?
The words wholegrain or wholemeal can be misleading.
Wholegrain refers to cereal foods that incorporate all the components of the natural grain, including the bran, germ and endosperm. Foods that contain at least 51 per cent by weight of any combination of whole grains and can be termed wholegrain.
This definition includes such foods as wholemeal bread, some high-fibre breakfast cereals, oatmeal or rolled oats, wholemeal pasta, brown rice and even popcorn.
Products which have substantial wholegrain properties will carry ingredients such as whole wheat flour and whole oats higher in the ingredient list. i.e. in the first few ingredients.
So why are wholegrains so important?
Because the fibre content of the food is much higher. The bran, germ and endosperm are effectively fibre.
When the grain is processed, these parts are crushed, rolled and separated from the rest of the food ingredient and therefore a lot of the fibre is lost as well. We still get a similar energy content, say white bread to wholegrain bread, but not the benefit of the fibre associated with the whole cereal and the flow-on effect on things like lower glycaemic index and regulation of blood sugar levels.
How can I get more wholegrains in my diet?
You will need to play the swap game.
Swap white rice for brown rice (or wild rice).
Per cup of cooked rice, brown rice has more than 2.5 times the amount of fibre rice (white rice has 0.76 grams and brown rice has 2.7 grams)
Swap white bread or even multigrain bread for wholegrain bread.
2 slices of standard white bread have 1.68grams of fibre. A loaf of wholegrain bread has roughly 4.5 grams. That is again more than 2.5 times the amount of fibre.
Swap white pasta for wholemeal pasta
A cup of white pasta has about 3 grams of fibre and a cup of wholemeal pasta has 7.8 grams. Again over 2.5 times the amount of fibre.
If you tally up the day making better choices:
A Healthy Mummy Smoothie with some raspberries for breaky (see post here for a rundown of its fibre content) you would get roughly 12 grams of fibre.
Swap in some wholegrain bread at lunch on a salad and tuna sandwich, you have 4.5 grams (plus veggies which is more, say about 2 grams).
Then for dinner, if you have a wholemeal pasta dish you get an additional 7.8grams.
Totalling 26.3 grams of fibre (versus 18.68 grams with the 'white' options). That is obviously not including your snacks. But you get my drift. Massive difference.
So go on, try some wholegrain options today!
And if you are stuck, maybe give our high fibre Healthy Mummy Smoothies a go. They have 6 grams of fibre per serve. Choose some high fibre additions like raspberries, banana or coconut and you are well and truly on your way to achieving your 25-30grams of fibre per day (25 grams of fibre is the RDI for women aged 19-60years; 30 grams is the RDI for lactating women).
Hope you are having a happy healthy day ; )
Mandy dos Santos (BSc. Food Science and Nutrition, Grad. Cert. Human Nutrition)
Don't forget to post me a question on Facebook about food or nutrition so you can read more about what you want to read!